has been added to your cart

5 tips for creating your very own she shed
Posted on: July 22, 2015
You don't have to be left out in the cold when your man goes into his cave. Find out how to create your own special she shed.
Most women will be all too familiar with the man cave, that mystical place that reticent husbands often retreat to with whatever troubles may be ailing them.
That doesn't mean ladies shouldn't have their own special place to hide away in when they need some good old me-time. In fact, the female response to the man cave - the 'she shed' - is a craze that has been sweeping many countries lately.
A she shed is exactly what it says on the tin. It's your own little corner of the garden that you can personalise with whatever makes you comfortable and where you can just get away from it all.
And best of all, it's dead simple to set one up. Here are some tips on creating a shed to call your own.
Choose the right shed
First off, you'll want to select the right kind of structure in which to base your little haven.
There's a common myth that sheds are dull, lifeless grey boxes with barely enough room to fit a spade or two. Pop into a decent hardware store nowadays and you'll find a huge range of sheds in all sorts of homely shapes and sizes.
The Stratco Garden Shed, for instance, is a great option. With optional louvre windows, it can certainly make an attractive addition to your backyard.
Now that you've got the shell of your shed in place, it's time to personalise it.
Make it your own
As your own little slice of paradise, your she shed should be an accurate reflection of who you are and what you love. Instead of making it a boring hut to sit in, give it a definite purpose and embellish it with your personal touches.
Bookworms might want to install a bookshelf, a beanbag and some favourite paperbacks to make their she shed their own little reading room. If you're into arts and craft, set up an easel and plenty of canvas and paint and let your inner Frida Kahlo run wild.
Workaholics may even want to set up a desk and laptop so they can catch up on emails.
Give it a touch of nature
Sure, your she shed might be based right in the heart of your garden, but it certainly won't hurt to bring a bit of the greenery into your own personal space.
Research over the years have attested to the various benefits - health and otherwise - of keeping plants in your working and living area. One study from Texas A&M University, for instance, found that adding plants and flowers to the office increased workers' productivity, innovation and problem-solving skills.
Decorating your she shed with a few well-chosen pot plants can therefore not only spruce it up, but also help you feel more 'in the zone'.
Be resourceful
Creating your own she shed doesn't have to cost a fortune. In fact, once you've set up the shed itself, it's very easy to decorate and personalise it on a shoestring.
Have a look around local markets, thrift shops and garage sales to see if you can pick up any neat and affordable furnishings. That sad sofa your neighbour has been looking to dump for months may just find a loving new home in your she shed.
One woman's trash may certainly be the treasure you need to liven up your shed.
Remember: It's all about you
At the end of the day, your she shed is yours and no one else's.
How big it is, what it will look like and what you'll do in it is entirely up to you. So head down to your local Stratco store to get started on your she shed today!
---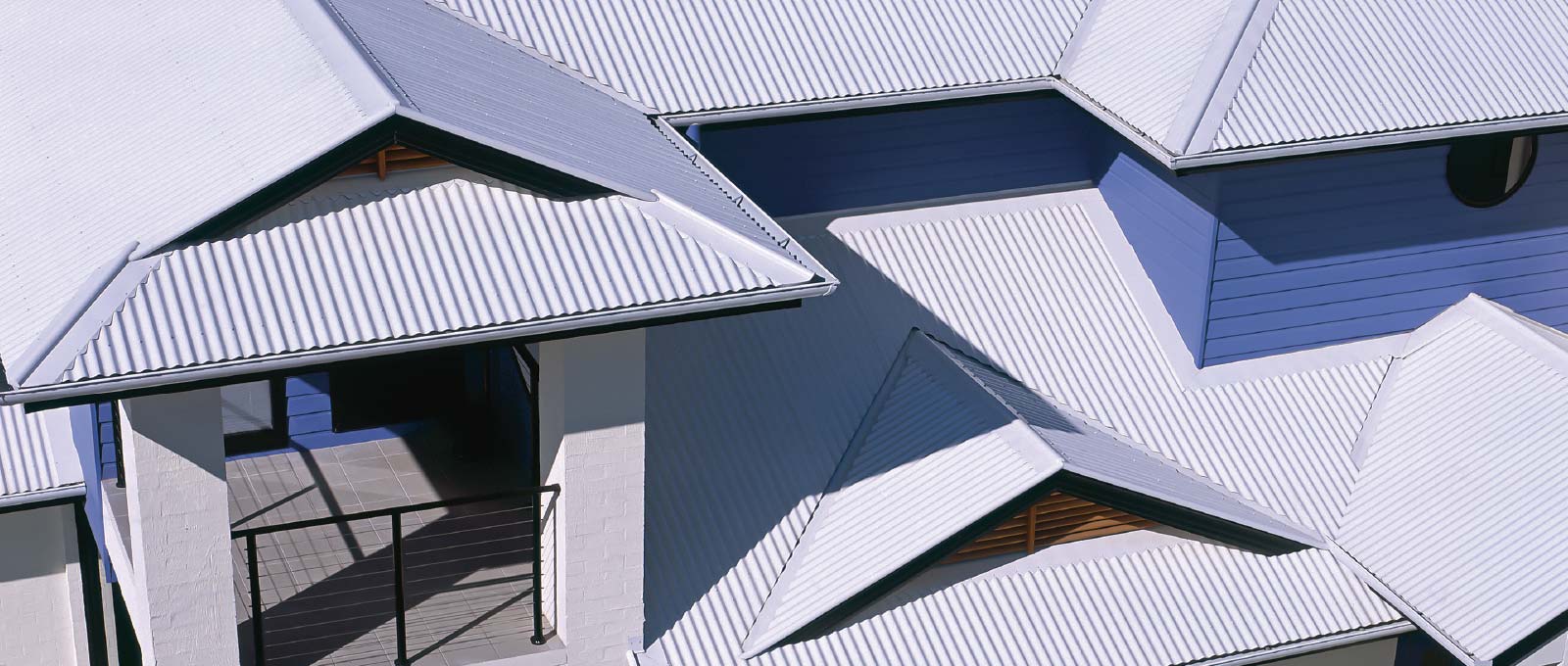 Is your roof in shipshape?
Posted on: June 24, 2015
Charged with the job of giving you and your family shelter, the roof is probably the most important structural feature in your home.
Your roof goes through a lot - from battling strong winds in winter to bearing the brunt of the summer heat. Charged with the job of giving you and your family shelter, it is probably the most important structural feature in your home.
Inspecting your roof is a simple task and you can prevent serious damage from occuring - but how can you tell what is going on up there?
Here are some standard things you can check for:
1. The gutters
If your roof gutters are clogged, chances are there is a mess every time it rains. Apart from this, blocked drains can also lead to serious damage over time.
Regular cleaning will help prevent drainage issues. However, once in a while it is best to inspect they are in top shape and have no leaks. Pick a day when its not raining and run water through the gutter, then walk around the periphery to check if any is dripping through. Use a torch for darker spots.
If there are leaks, use roofing cement or a metal repair patch kit to mend these.
Investing in good-quality rainheads or sumps can also prevent drainage problems.
2. The shingles
Look for any shingles that are bulging, have developed curled edges or are blistered. Extreme weather and poor ventilation can cause damage, leading to leakage problems in the future.
If you decide to repair these yourself, be sure you do the research and find the right tools for the job.
3. The pipes
Most pipes and roof penetrations are designed to stand the test of time. Nonetheless, carry out regular checks to ensure the seal is intact and the pipes are in a good condition.
4. The nails
Heavy winds usually cause nails in the roof to pop up - again, it is best to remedy these before any serious damage occurs.
You will need to remove the ones that have become loose and put in new ones. As with all DIY projects make sure you use the correct equipment, especially an appropriate ladder.
Although the issue does not seem very important, it can lead to leakage issues further down the track.
5. How to tell if things may be serious
There are some tell-tale signs that your roof is not in good shape. We do not advise waiting until these appear to check the health of your roof.
The following three observations are indications that everything is not well up there:
Leakage
If you find water is seeping into the attic or any other part of the house after it rains - there is a chance something's not right. It is extremely important to check this issue out immediately because you want to make sure there isn't a build-up of water.
The paint is blistering and peeling
Excessive moisture is usually the culprit when the interior and/or exterior paint starts showing signs of blistering. The bubbles are an indication that humidity is seeping through.
Stains, mould and mildew inside
These are tell tale signs of dampness, pointing to the fact that the roof may need repair.
A note of caution
Climbing on the roof can be a hazard and it is best to contact professionals if you feel you do not have the right equipment or skills for the task.
Need help?
Inspiration and advice are only as far as your nearest Stracto store. We have an extensive range of products and our experts will be happy to help you select the right ones for the job.
---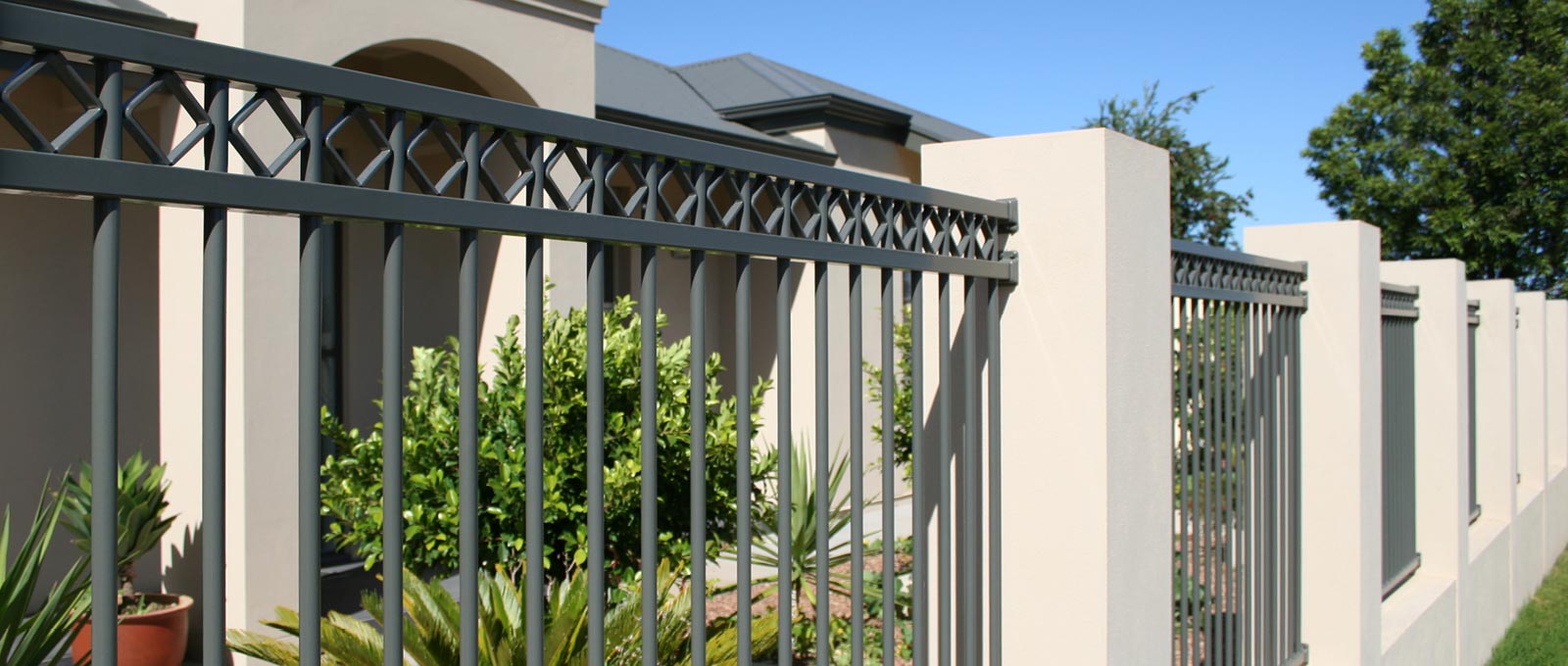 How to pick the right fence for your property
Posted on: April 29, 2015
Nothing completes a backyard quite like a good fence. Not only is a fence an attractive addition to your property, it can also help keep the kids football from going through your neighbour's window.
When it comes to installing a fence though, there are a few key questions you will need to ask yourself to be sure you are getting the right design. Some of these common questions include:
What role is my fence going to play?
If the purpose of your fence is to keep out nosy neighbours, you'll want something that is robust enough to shield your garden. In this case, a solid fence of steel sheets might be an ideal solution.
On the other hand, if you are looking to put in a fence within your garden, you'll probably want something that isn't blocking your view through to different parts of your outdoor space. An Aluminium Fence is a useful option here as it can provide a safe fencing solution while still letting you survey every detail of your own slice of paradise.
How high does my fence need to be?
Again, this will come down to what different roles your fence is going to play. If your fence is also the boundary for your children's cricket games, then higher is going to be better. On the other hand, fencing around a Verandah or other outdoor area can be a lot lower.
In some places, there will also be specific requirements that your fencing needs to meet. For example, a pool fence must be a minimum of 1.2 metres high.
There are also height limits in place for front, rear and side fences. These can vary though, with fences alongside main roads allowed to be higher in order to block out the noise from cars.
What design features are available for my fence?
Fences aren't just practical, they can also be used to make a beautiful outdoor space. Whether you want horizontal panels, vertical panels or screen tops for your fence, these small design features can personalise your boundary and ensure it stays in keeping with your property.
No matter what design ideas you are looking to implement, Stratco have a range of solutions that can help you achieve the look you are after. With a range of materials and design features, you can be sure you are getting a fence that meets your needs and the surroundings of your home.
---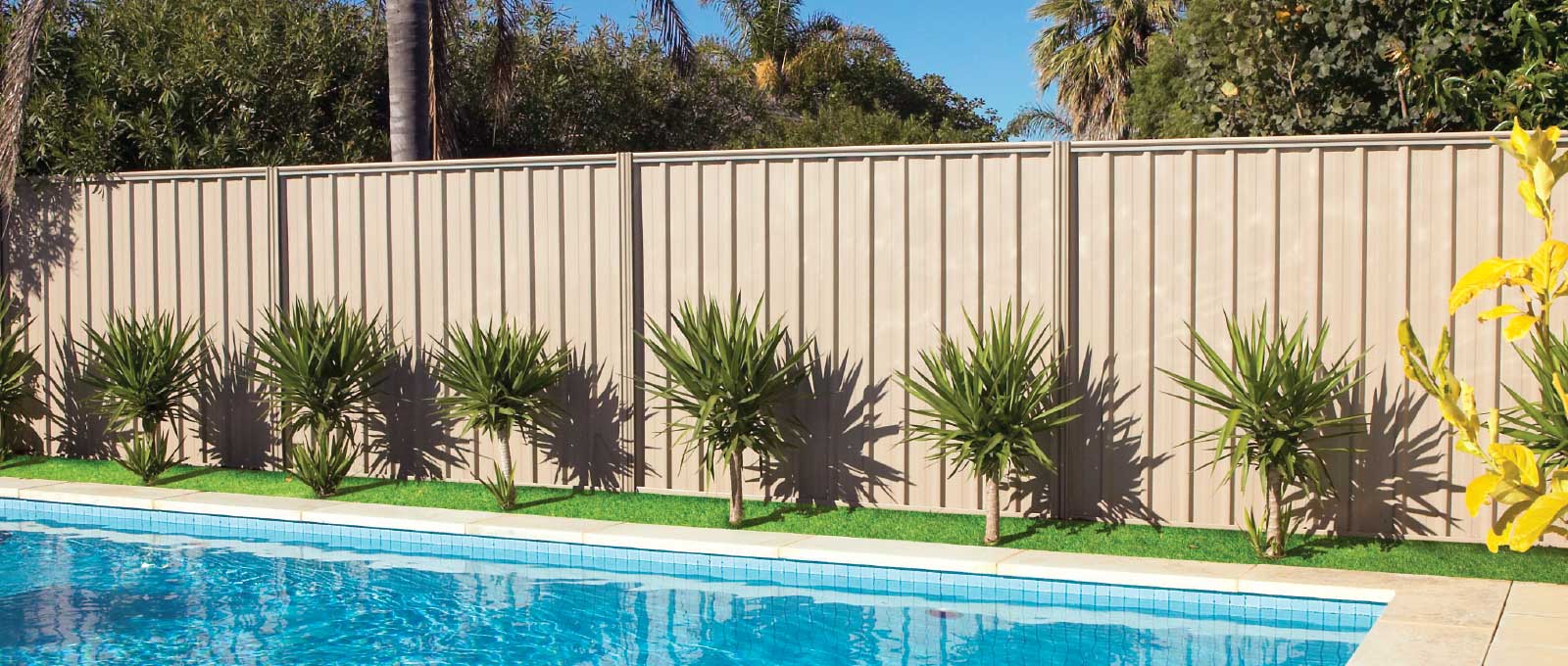 How to child-proof your home
Posted on: April 28, 2015
Having kids is one of life's biggest achievements and it also heralds some major changes in your lifestyle. Checking out your home and ensuring it is a safe environment for kids, especially as they start crawling, is just one part of this journey.
If you are looking to make a home child-proof, there are a few areas that you need to focus on. Here are some of the biggest to consider.
Store goods away wherever possible
There are many items around the house that often look harmless enough, but can be a safety obstacle for kids. Large stacks of books for example, can easily fall over, while a messy shed is likely to hold a whole range of potential threats.
While these areas might be dangerous, tidying them up doesn't need to be difficult. There are plenty of storage solutions that can keep your home and shed both child-friendly and tidy all in one go.
Keep bathroom and kitchen products out of reach
Bathrooms are among the most dangerous parts of a house but, with a little planning, they are easy to keep safe.
One of the biggest challenges in these areas is keeping hazardous chemicals and sharp objects like scissors out of reach from young hands. Storing these away from the ground in a high cupboard is a simple and very effective way to address this.
Another option is to put a child lock on cupboards and draws if the contents can't be moved out of arm's reach.
Fence your pool
Pool fencing is essential for every home, but especially when you have children around. Pools are a very real safety risk, and that's why fencing is something every pool owner should take seriously. Depending on the age of your pool, different rules will apply here too, with pools installed since 1990 likely to already require mandatory fencing.
At Stratco, we have a range of products that can help you to keep your children as safe as houses. As well as specific products like pool fencing, we have a variety of building supplies and equipment that can help you build a child-friendly home.
---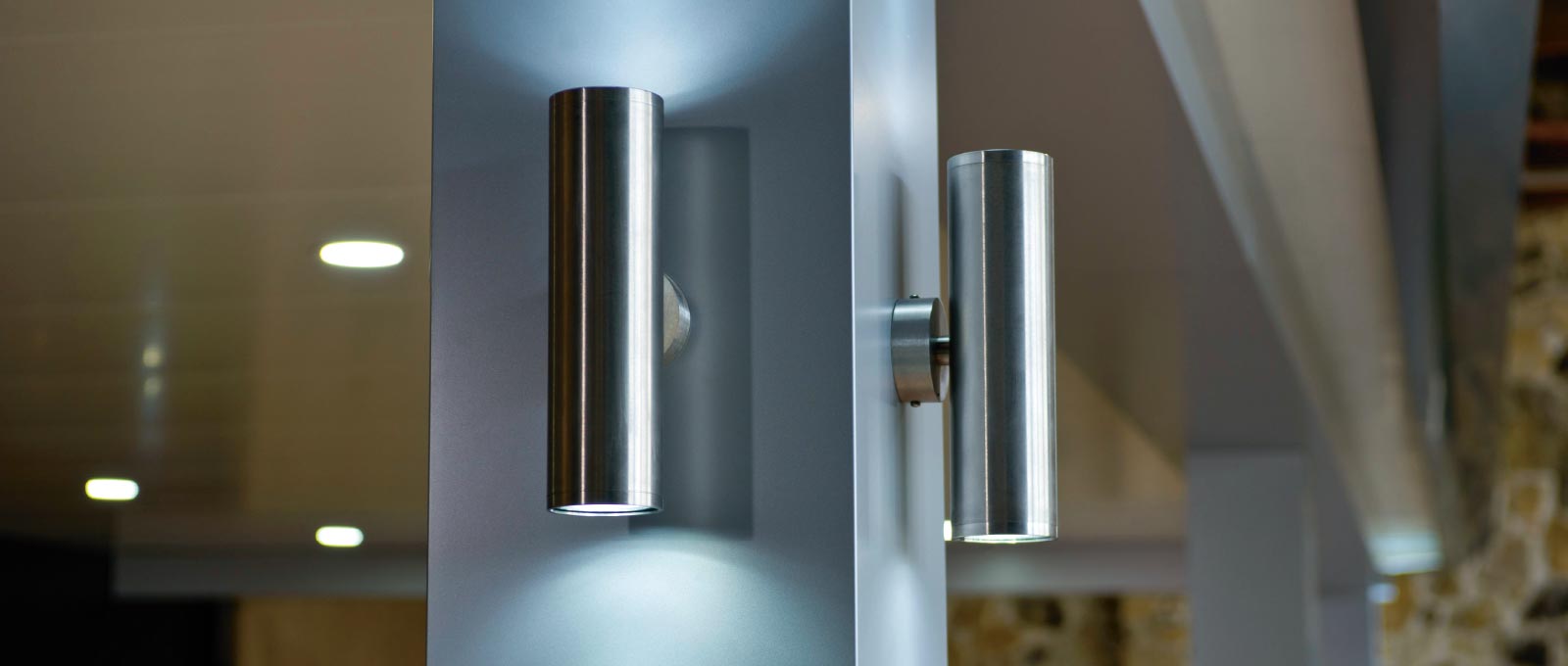 Three bright ideas for your outdoor lighting
Posted on: April 24, 2015
If you want an outdoor space that can be used at night as well as during the day, having the right lighting is going to be essential. With the days getting shorter, a well-lit garden area will help you to get the most from your outdoor spaces, no matter the time of day.
There is also a whole range of lighting solutions that can add value to your property's exterior - from motion-activated floodlights that will require an electrician to install to solar garden lamps that can just be inserted into the ground.
With lighting accounting for up to 15 per cent of your home's energy bills, according to the National Framework for Energy Efficiency, solar lamps can be an easy energy saver. It's also worth thinking about materials - homes near the sea will require sturdier lights to prevent possible corrosion from sea salt.
With such a dizzying array to choose from, it can be difficult to establish the right products for your property. To help, here are three bright ideas to get you started:
1) Think safety first
One of the biggest dangers to come from an unlit outdoor space is the lack of safety. Whether it's tripping over the kid's toys or accidently reversing the car into the fence, not having enough light on your property can be an accident waiting to happen.
The best solution here is to take a walk around your property and check out the areas that will need to be lit. Driveways, walkways and pool areas will all need to be well-lit.
A good option here can also be to install motion-sensing lighting in these areas. That way, you can be sure the areas will only be lit when they are needed.
2) Use lighting to highlight your home
Sure outdoor lighting needs to be practical, but that doesn't mean it can't be beautiful too. Think about the elements of your home that stand out - like a chimney or balcony - and then use your lighting to emphasise these.
Thinking creatively with your lighting can make sure you are highlighting the best parts of your outdoor space, creating eye-catching designs that also add value to your slice of the great outdoors. Remember that larger lights will also create bigger shadows, so you are better off choosing a number of smaller lights to get the right effect.
3) Where are people going to spend time outdoors?
Last, but certainly not least, you need to think about which outdoor spaces people are going to spend the most time in. If you have invested in a top-of-the-line barbecue, you'll want to make sure there is enough light around it so people can sit and talk well into the night. The same goes for outdoor cover like a verandah or pergola.
By mastering these three elements - safety, design and enjoyment - you will be well on the way to having an outdoor space that is well-lit and the envy of the neighbourhood.
---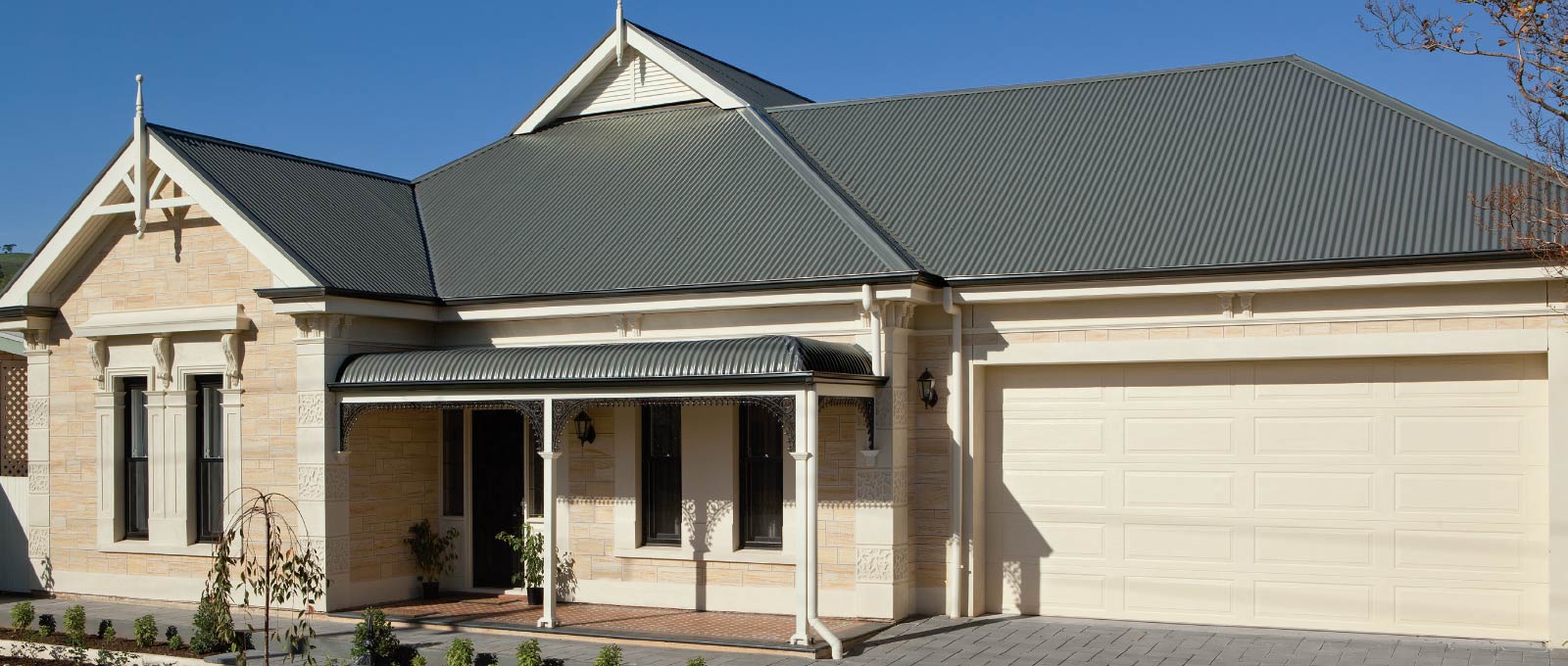 What to consider when re-roofing your home
Posted on: April 22, 2015
Now that the weather is getting colder, many people right across New Zealand are starting to think about how they can put their inside spaces to better use. However, while your thoughts drift inside, it's also important to consider how your roof is looking and whether it is time re-roof.
After all, New Zealand's weather can take their toll on any building's roof. Coupled with a wet winter, and it's fair to say your roof puts up with a lot every year.
In these conditions, you need to be sure you are getting out and inspecting your roof regularly for signs of wear and tear that might become a bigger problem. Checking the flashings around chimneys and any skylights, as well as regularly inspecting your guttering for wear and tear are easy checks that can help you spot any maintenance issues.
Statistics suggest that almost half (45 per cent) of properties require some external maintenance work, roofing is one area home owners really need to keep an eye on.
If you do decide that it's time to replace part - or all - of your roof, there are a few things you will need to consider when choosing a new one.
Among the most important will be the material you use. Re-roofing is an opportunity to upgrade the material you use on your roof to a different solution. Steel sheeting is a popular choice here, thanks to its long life span and light weight.
Once you have chosen a material, you will also need to look at design features that can ensure your new roof is both practical and functional. For example, you may want to have a roof that is curved, or have a different cladding design for a verandah. These small design features can help to make your roof a part of your home's unique character.
Complementing your chosen roof space with the right guttering is also an important step - not only to drain your roof but also to get the right finished look.
Finally, if you have decided to re-roof and replace your guttering it may also be worth installing a water tank at the same time. By fitting a tank to your guttering, you can divert water from the roof into storage, which you can then draw on for any water needs your property has.
For all your roofing needs, make sure to check out the range of products on offer from Stratco. Our selection can help you to get the right look for your property, while also offering products that will stand up to New Zealand's harsh conditions.
---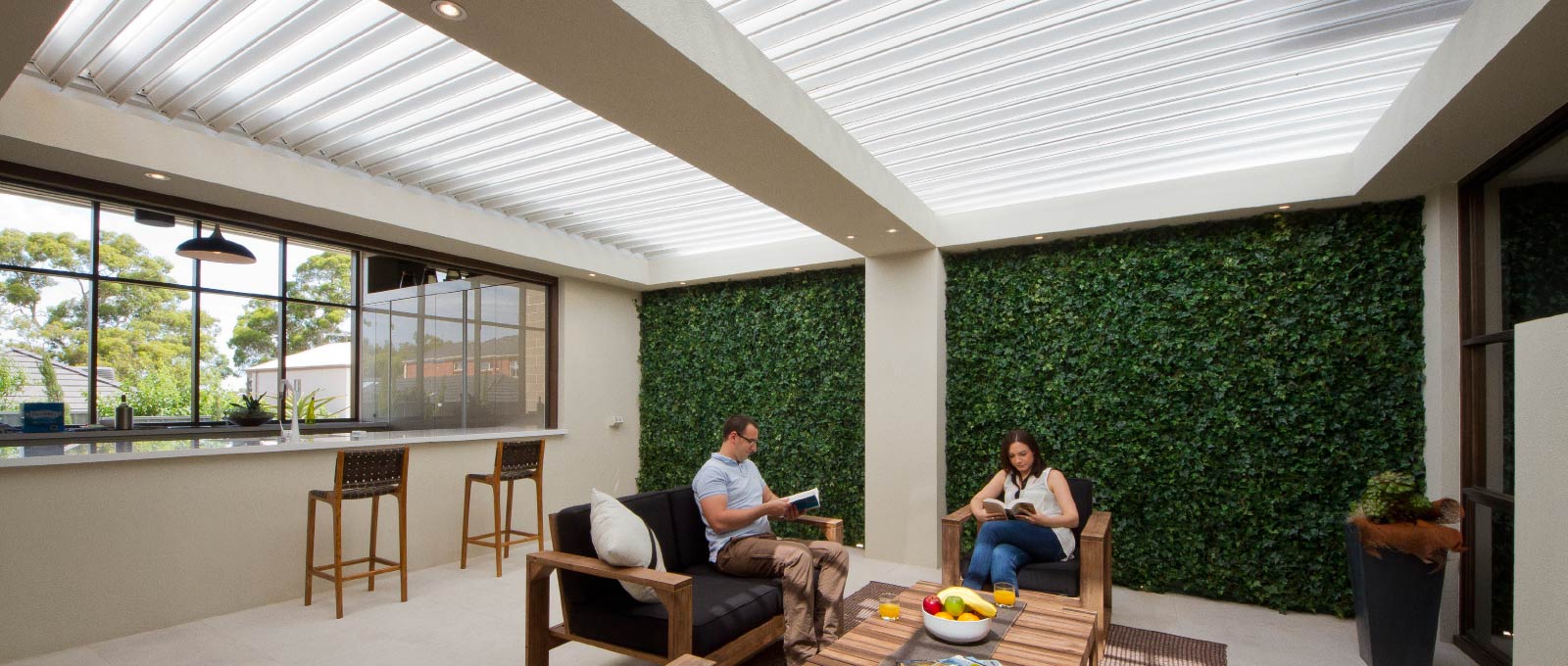 Three tips for keeping your outdoor space warm
Posted on: April 16, 2015
No one builds an outdoor space with the intention of only using it through summer - a great outdoor area is one that is usable all year round, even when the weather is less than ideal.
While New Zealand winters can be harsh, so finding clever design tricks to keep your outdoor space warm and pleasant all year round can be a challenge.
To help you maximise your external areas over winter, here are our top three tips for getting the most out of these spaces:
1) Fence out the cold breeze
One of the biggest issues during the colder months is the wind-chill factor. While a pleasant breeze is welcome in the summer, in winter this can easily leave you scrambling for the warmth of indoors.
On even a 20 degree day, wind speeds over 10 kilometres an hour will start to lower the apparent temperature. What's more, the lower the temperature is naturally, the greater the impact wind has on how cold you feel.
As well as making it harder for your family to spend time outside, the wind can also affect other features of your property. A pool for example, will be much cooler if there is a wind constantly passing over the surface, making it cold even on a sunny day.
The solution? Invest in fencing that is sturdy enough to keep out a cold breeze. Not only will this mean you want to spend time outside, it can save swimming in your pool from becoming an arctic experience.
2) Choose the right heating equipment
Entertaining all year round also means having heating in place to keep your guests warm while they are outside. Although some people will be fine huddling round the barbecue to keep warm, there is now a whole range of heating solutions that are perfectly suited to outdoor spaces.
For a more permanent option, consider a built-in firepit for your outdoor spaces. That way, you will have a unique feature that can be used as a talking point, as well as providing warmth for your family and friends.
3) Provide cover from the rain
Nothing will put a dampener on your outdoor entertaining like a sudden downpour that catches your family unawares. Your other efforts to keep an outdoor space warm will also be quickly undone if you are forced to scramble inside as soon as dark clouds gather.
To address this, consider investing in a verandah, pergola or patio. That way, you can be sure that your outdoor space will be kept warm, dry and usable all year round.
For a full range of solutions that can meet your outdoor area needs, make sure to check out the great range on offer from Stratco.
---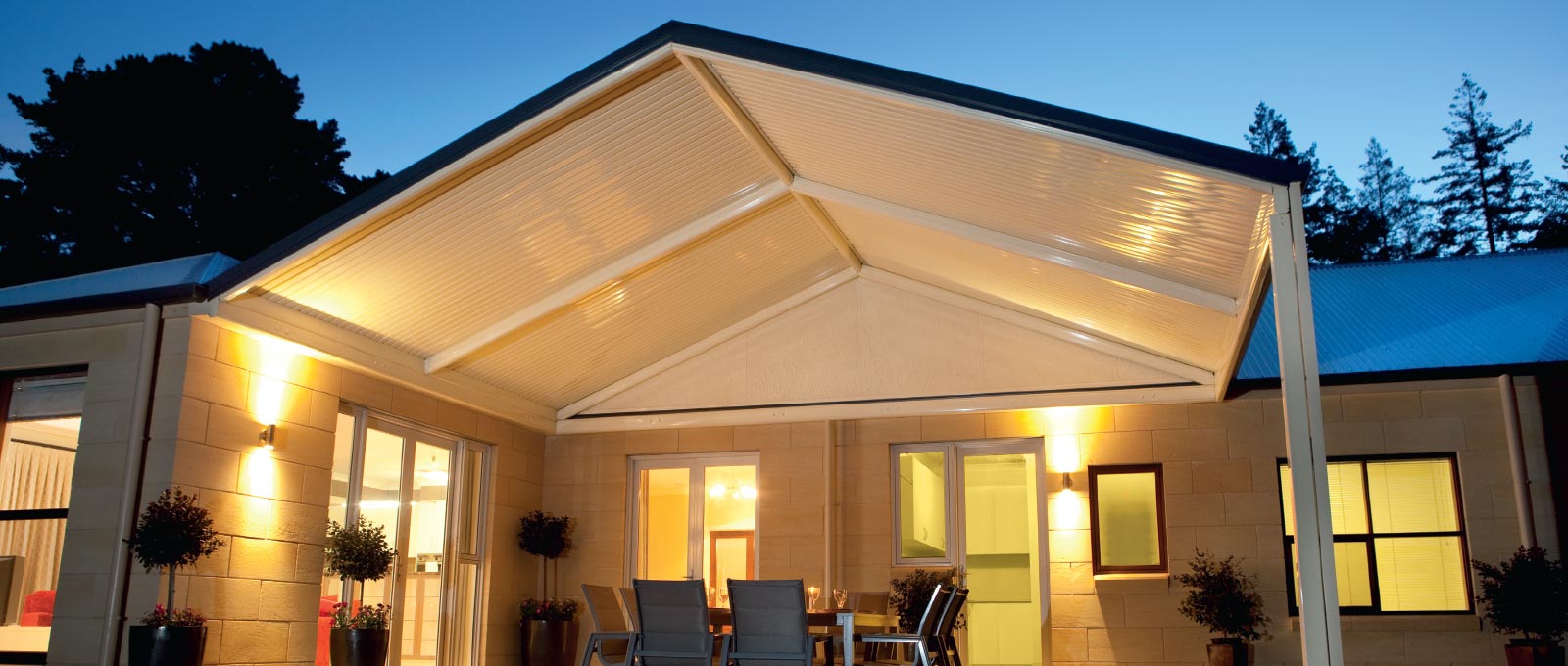 Investing in your backyard spaces
Posted on: April 13, 2015
Your home may be your castle, but that doesn't mean you want to spend all day couped up behind closed doors. Having a great outdoor space is a way of life for many families, with many of us finding unique and creative ways to make the most of their slice of paradise.
Whether they are investing in a verandah or expanding the patio so the whole family can sit outside, there are plenty of ways to make the most of an outdoor space.
One popular installation for families is to put in a pool, with many people equipping their home with its very own oasis in order to enjoy the summer.
The main reason people consider investing in a pool, is children. For families with kids between 12 and 15, 15 percent have considered installing a pool, while the six to 11 age group reached 10 per cent.
There are figures to suggest that pools are less popular when families have young children because of safety concerns, making it important to install pool fencing to keep little ones safe.
With New Zealand families starting to think about the coming summer months, many home owners will be looking for new ways to make the most of their outdoor space. For a full range of outdoor home improvement products, make sure to check out the range on offer from Stratco.