has been added to your cart

Hiland Tray Feature Home
Posted on: July 6, 2015
---
Nestled in a serene valley in the alpine regions of New Zealand's high country is the latest architecturally designed home to grace these lofty regions.
Building any new home presents challenges and obstacles for home owners and builders alike. Stratco's latest offering to the house construction market guarantees to make part of that process easier for new home builders and owners wanting to re-roof their home.
Hiland Tray mobile steel roll forming promises to reduce the logistical problem of transporting long lengths of steel cladding over vast distances into highland areas. Offering a safe, economical and quality product that is conveniently manufactured on-site.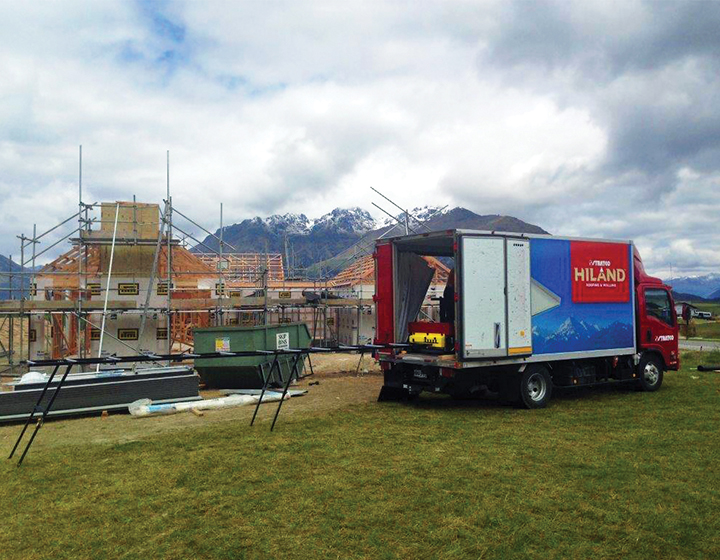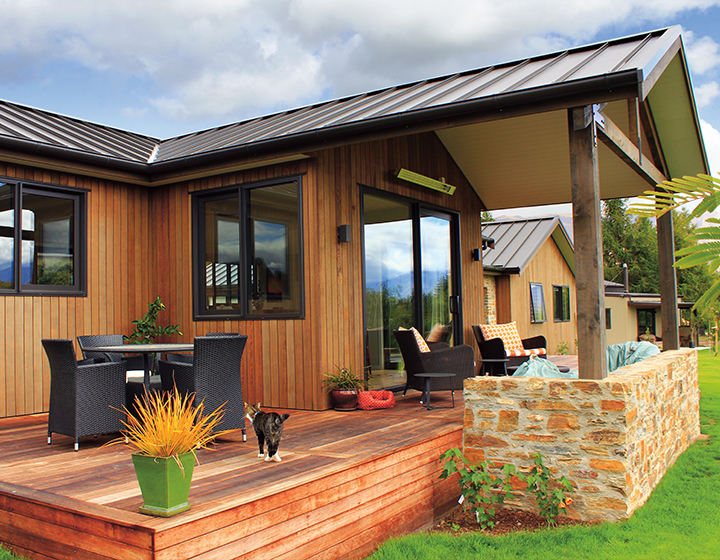 Displayed in the following images is the latest home to be completed in Stratco Hiland Tray roof cladding. It is finished in the colour Bluff which perfectly compliments the wood and stone walls. The project was completed with Stratco ridge capping, barge capping, gutters and flashings.