has been added to your cart
Manufacturing Excellence
Throughout the company's history Stratco has always been committed to establishing manufacturing centres to provide locally produced products backed by qualified people. This commitment to manufacturing has helped to drive the continued expansion of Stratco.
Stratco takes great pride in the safety, capability and presentation standard of all manufacturing facilities and the equipment installed in these locations. The company's continual investment in plant and equipment coupled with the design and manufacturing capabilities of the engineering support team has ensured that leading edge technology is present in all manufacturing facilities.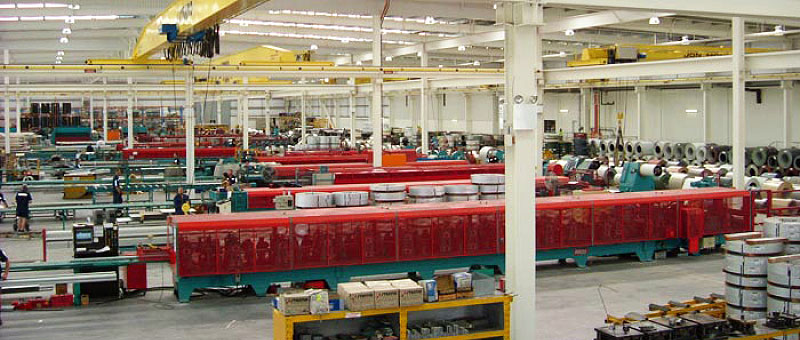 Stratco is rightly proud of the capabilities of the company's roll forming, folding, pressing, cutting, moulding and fabrication equipment and the many skilled and experienced team members who operate them.
It is these skilled team members who through the use of premium quality raw materials, advanced and efficient equipment and manufacturing techniques ensure that all products manufactured by Stratco are of an exceptionally high standard.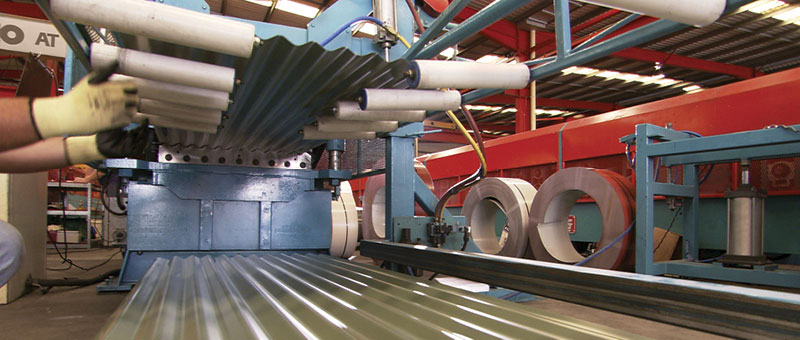 Stratco is recognised as being an excellent and innovative manufacturer and works hard to maintain this reputation through close collaboration between the manufacturing and engineering teams. This team work has resulted in the development of many innovative purpose built machines and unique manufacturing techniques.
Research and Development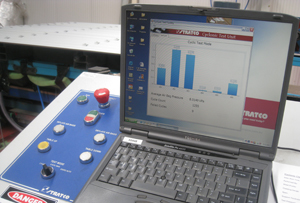 Stratco is held in high regard for its ongoing commitment to the research and development of new and existing products.
Prior to releasing a product to the market, Stratco's team of designers, programmers and engineers conduct many hours of development, analysis and testing to ensure that stringent New Zealand and International Standards have been met.
Stratco's commitment to research and development, and the investment, development and integration of state of the art manufacturing technology has enabled the company to diversify and expand its wide range of products and ensures they are superior in design, practical in application and meet customer needs.
Even in today's era of high technology, with the increasing demand for innovative new products both locally and internationally, Stratco recognises that innovation, quality, service and above all having pride in everything you do is paramount.
Major products are managed by specialists who are committed to ensuring total product and customer support.
We know that it is not what we have achieved in the past, but how we tackle new opportunities, that will determine our future success. We will continue to grow our customer base and international presence by building long term, mutually beneficial relationships with our customers and major suppliers.