has been added to your cart

Recently Purchased A Caravan, Camper Trailer, Campervan or Boat & Unsure HowTo Store It?
Whether you are heading to the beach for the weekend or planning a trip to your local state, a van is a wise investment for Australians seeking to travel in the coming months and years.
HowTo Store - Caravan & Campervan
Stratco Outback Patios are the ideal solution for protecting your caravan or camper van with the standard maximum height at 3.6m, however, we can customise the product with engineering to reach up to 6.0m to suit your exact requirements.
Explore The Outback Advantage
Personal in-house or in-store design consultation
Custom kit manufactured individually for you
Available in a wide range of designs, including flat roof, gables, curves, insulated roof, pergolas and opening roof
Innovative design and market-leading aesthetics
High gloss, all colour verandah and patio system.
Large spans provide a clear, uncluttered appearance
An enclosed framework, hidden fixings and contoured brackets ensure a clean, tidy appearance
Tested and certified by Stratco and Independent Engineers
Do-it-yourself installation or 'supply and installation' by an Authorised Outback Dealer.
The Outback Gable features a pitched roof available as a freestanding unit or attached to the home. Depending on the pitch you decide on, each option offers a height advantage that will provide plenty of space for your recent or not so recent purchase.
HowTo Store - Camper Trailer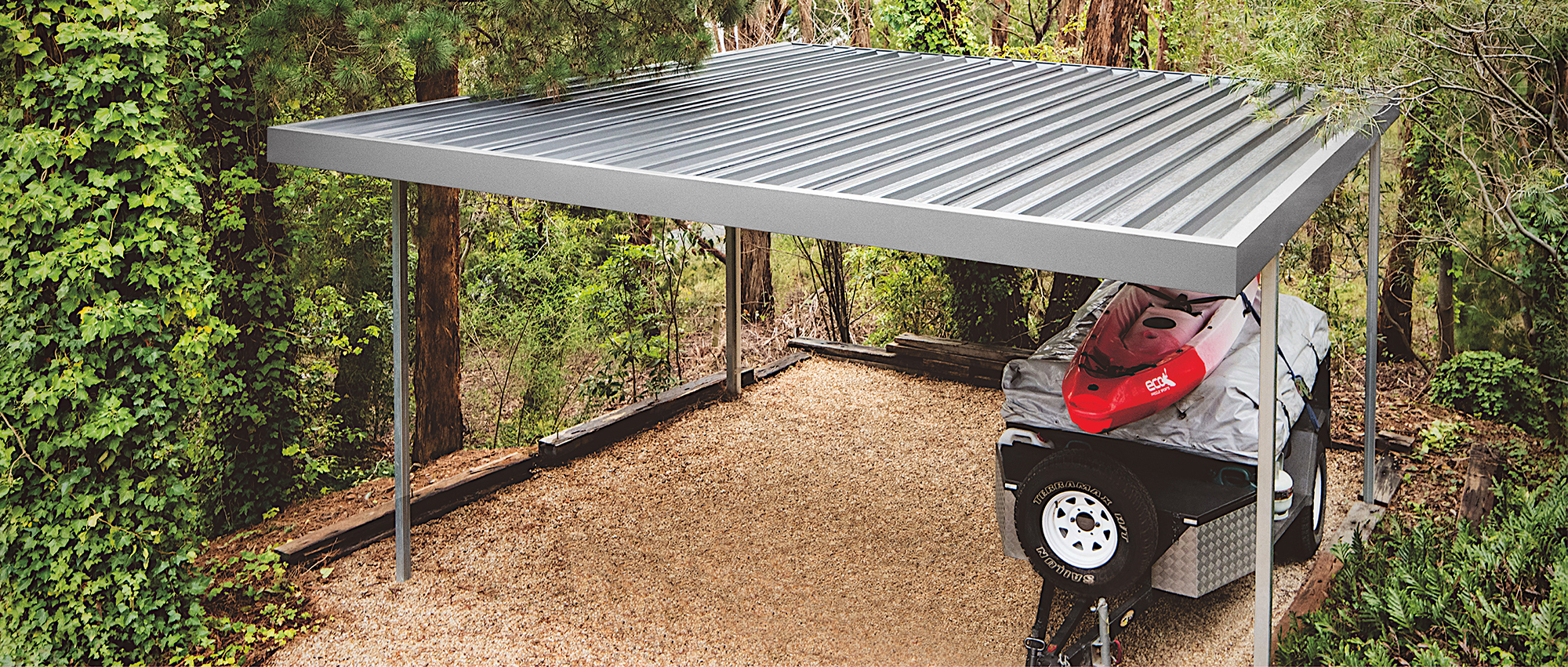 Another option is the Stratco Frontier which can easily suit your lifestyle. Sheild your camper from the elements all year round with easy storage. The frame is made with strong, galvanised C section beams and the roofing is manufactured from high-quality Zinc/Al. The Frontier is an economical option with excellent value for money.
The Stratco Frontier is available in 2 sizes:
Single: 3.4m wide x 5.6m long x 2.4 high
Double: 5.35m wide x 5.6m long x 2.4 high
HowTo Store - Boat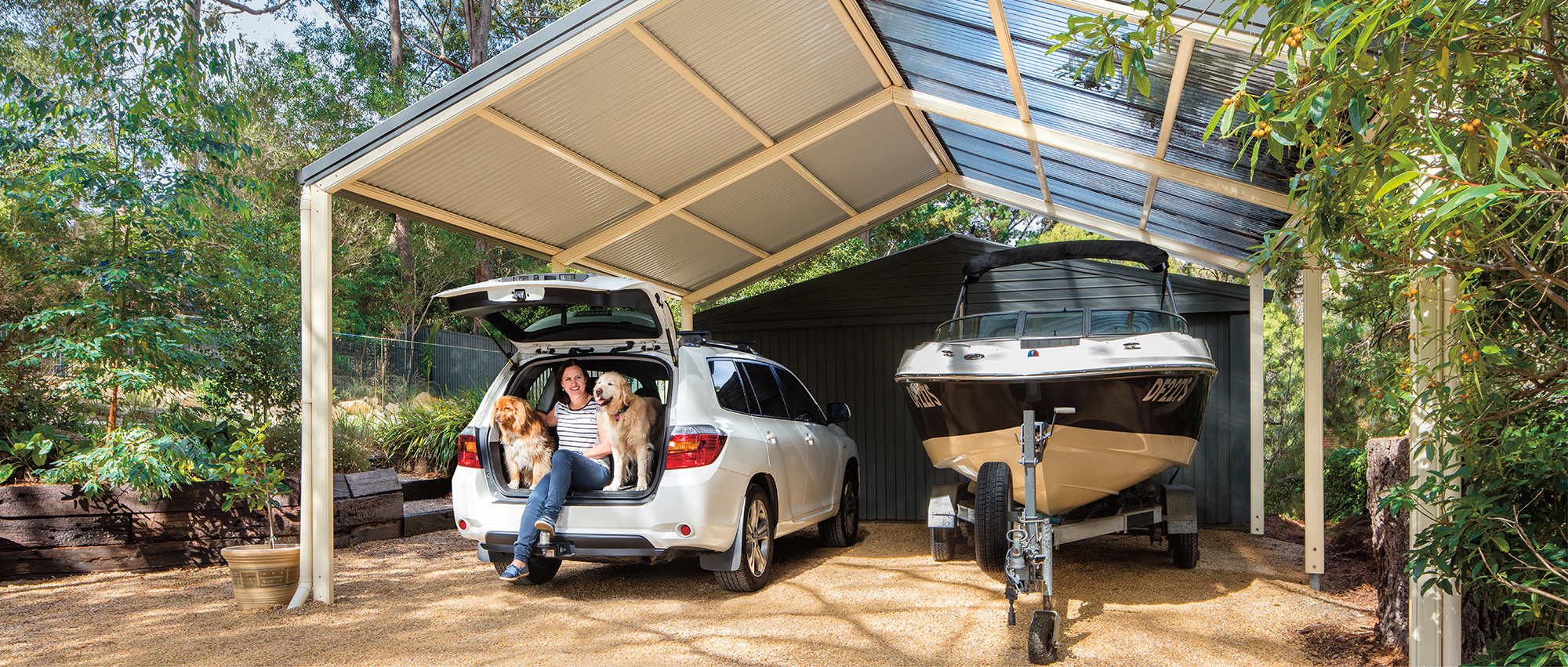 The ideal place to store your boat is undercover in a dry, cool place protected from moisture, vermin, UV light and fallen debris. This is why we recommended a Stratco Gable Roof Shed to product your watercraft all year round from all of nature's elements. The Gable Roof Shed is custom designed and made to suit your exact requirements, ideal for all your storage needs. The structure design minimises heat build-up, increases storage space on the inside and delivers the benefits of a self-cleaning shape on the outside.
Another alternative depending on the height of your boat is to attach an Outback Flat Patio to the side of your home with the addition of a roller door to complete the enclosure. This solution will work best if you the watercraft is surrounded by the house on one side and a fence on the other.
Interested? Contact Us Now
Request a free quote online or contact us.