has been added to your cart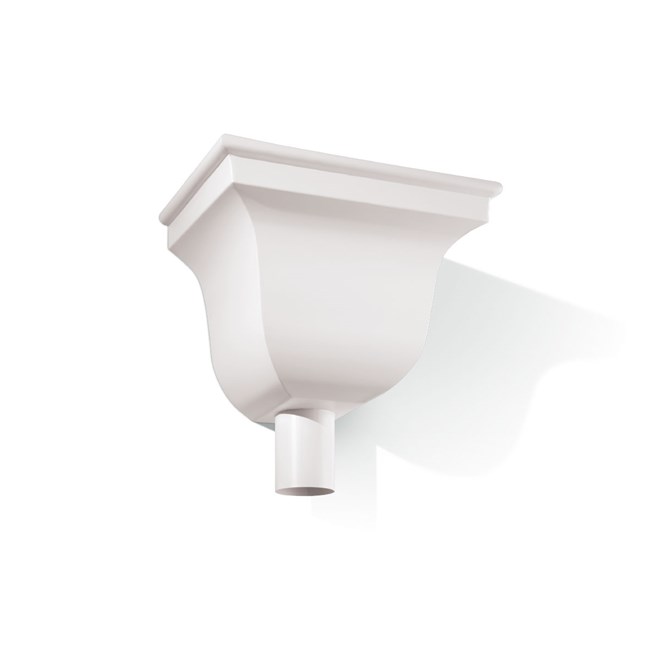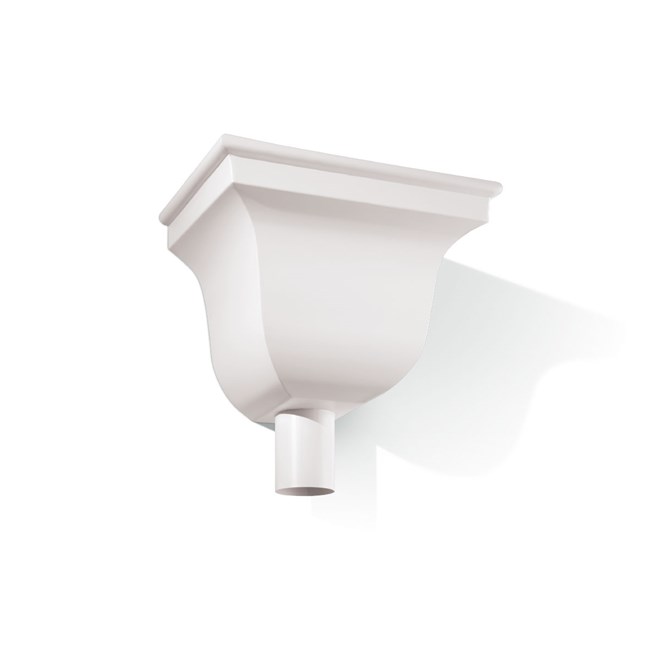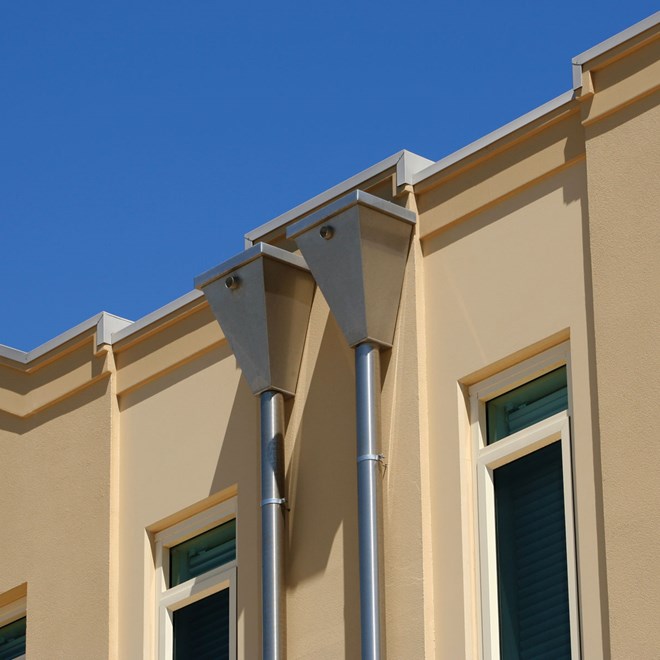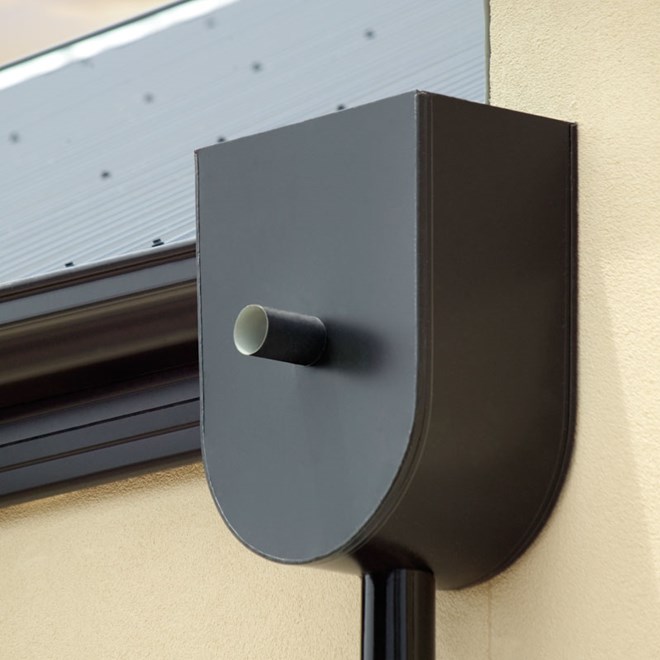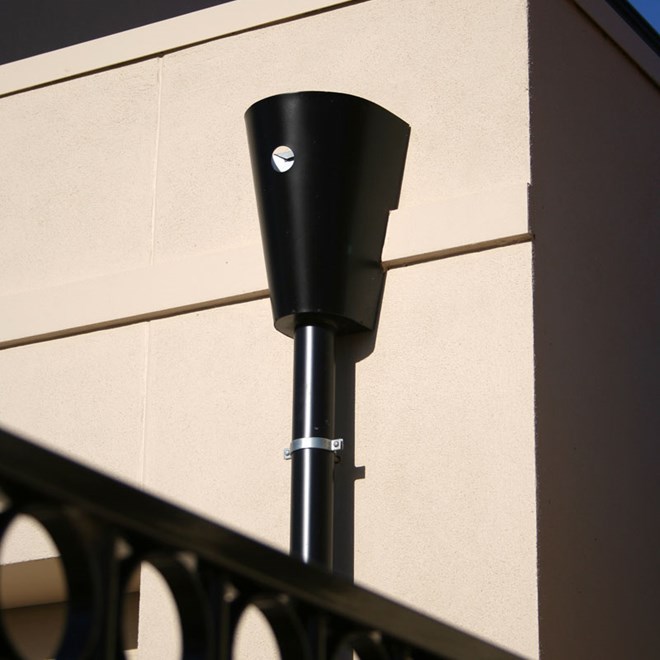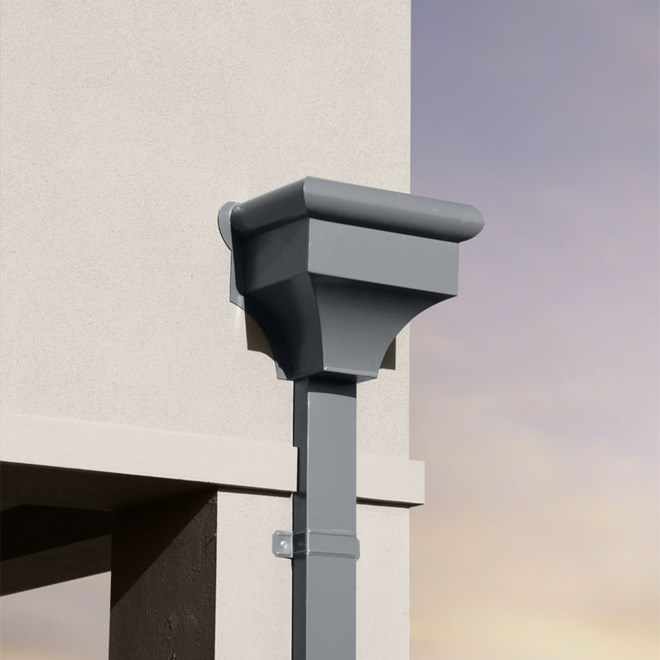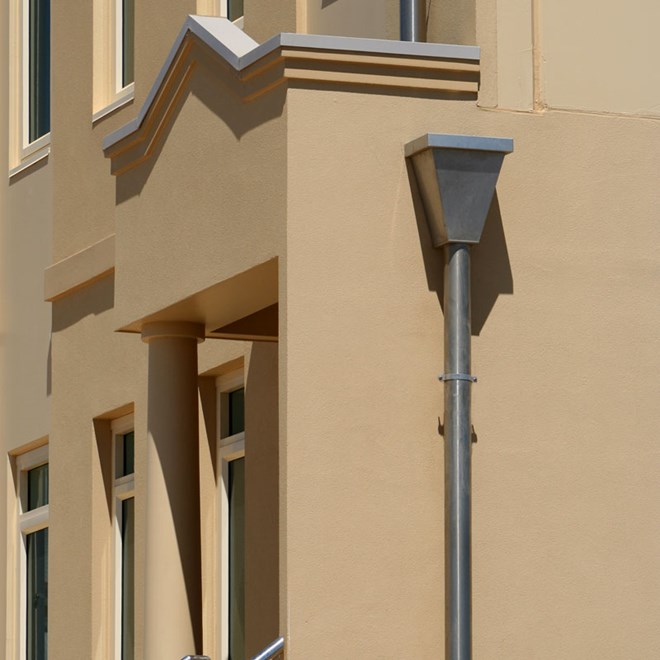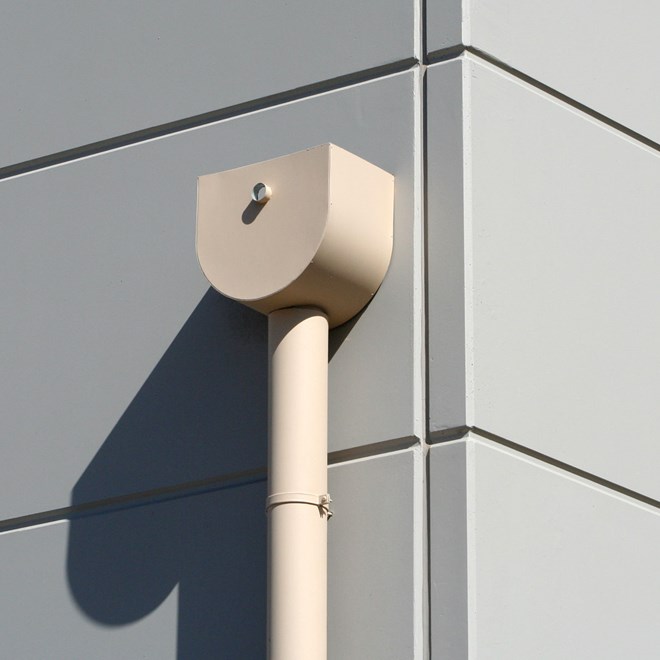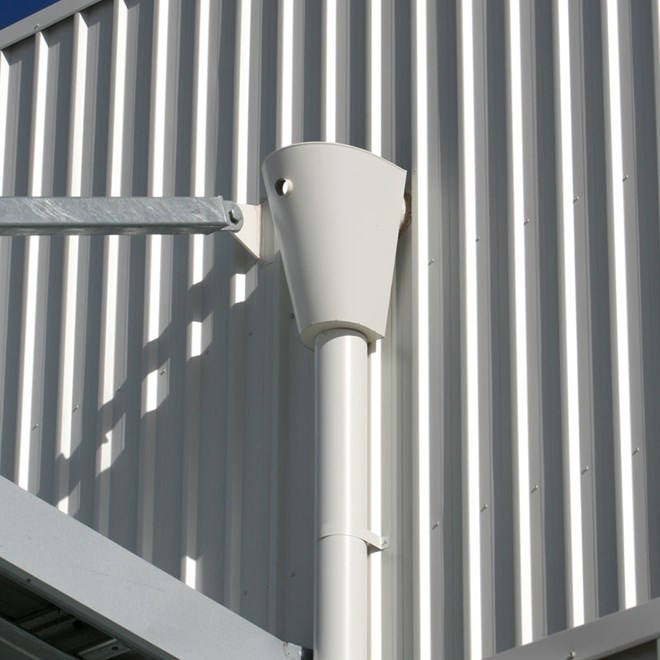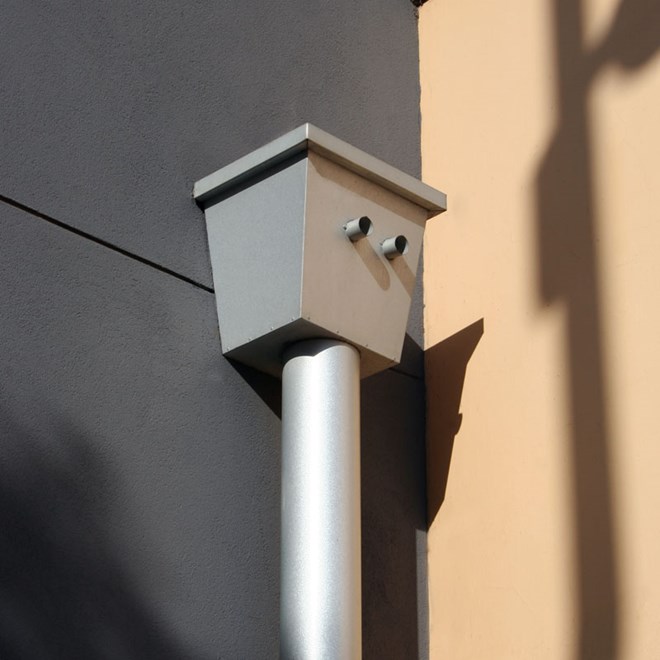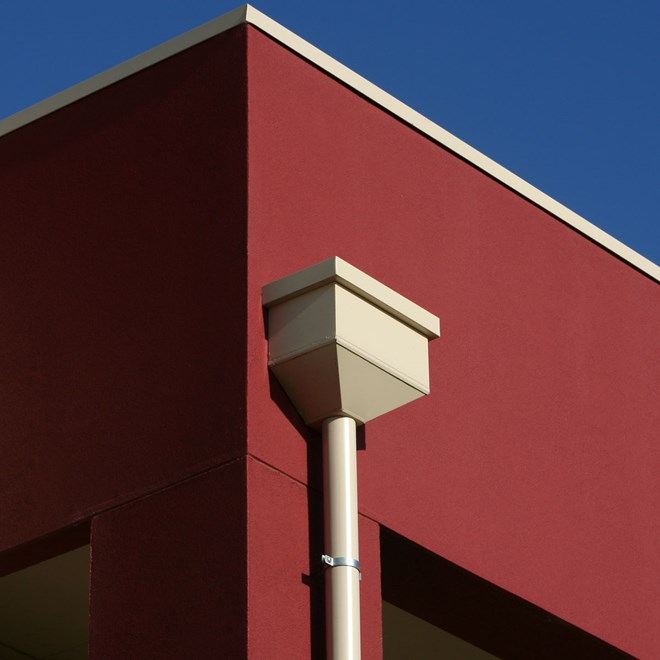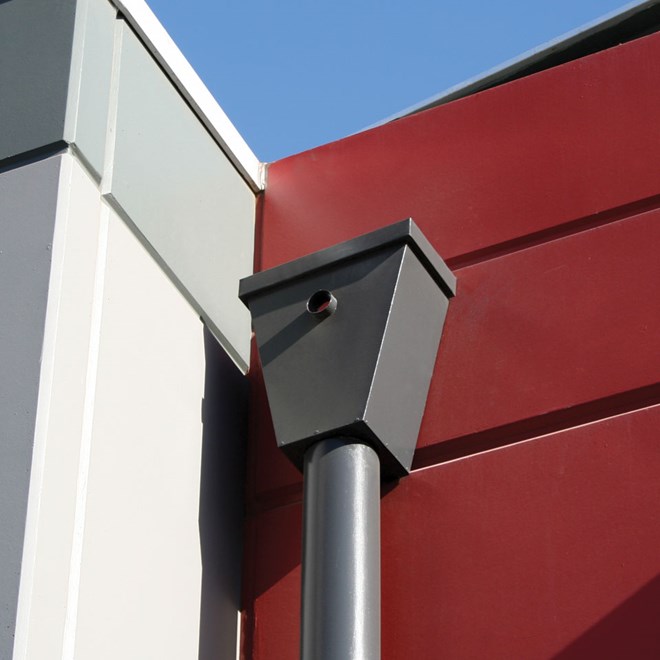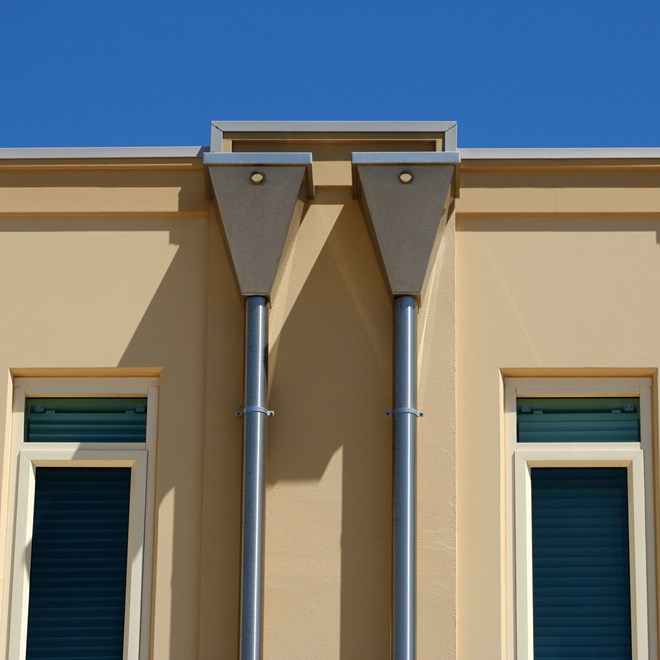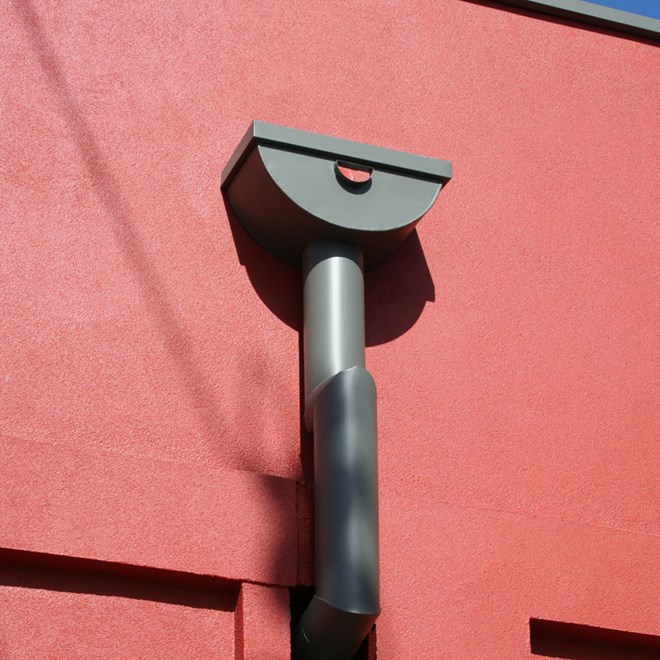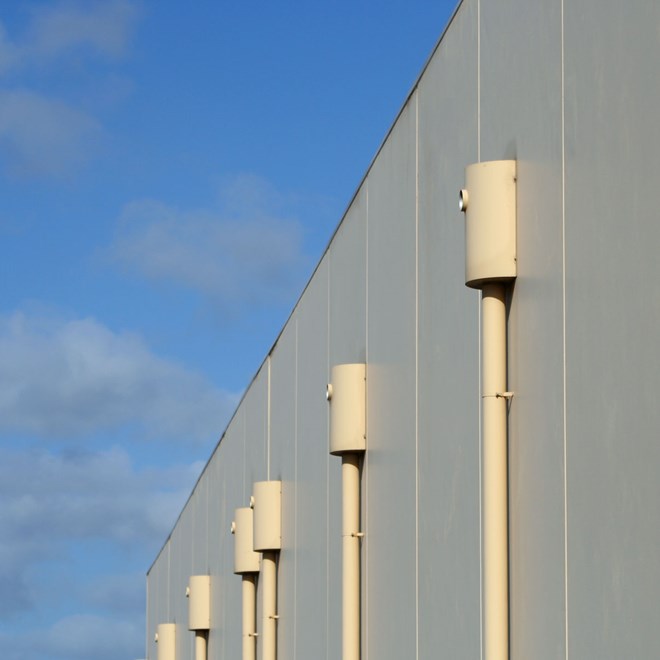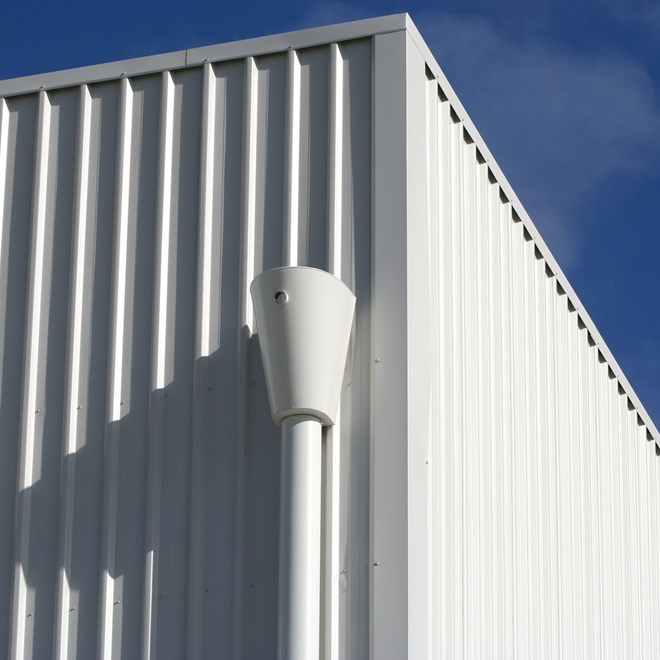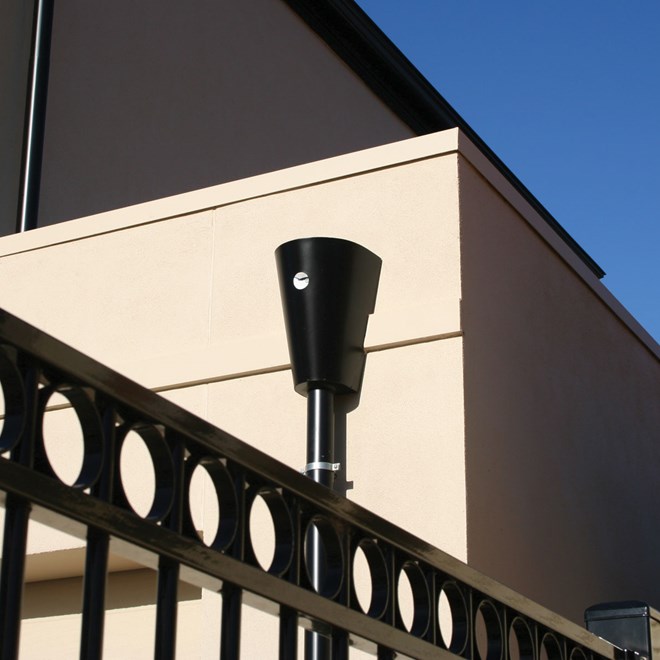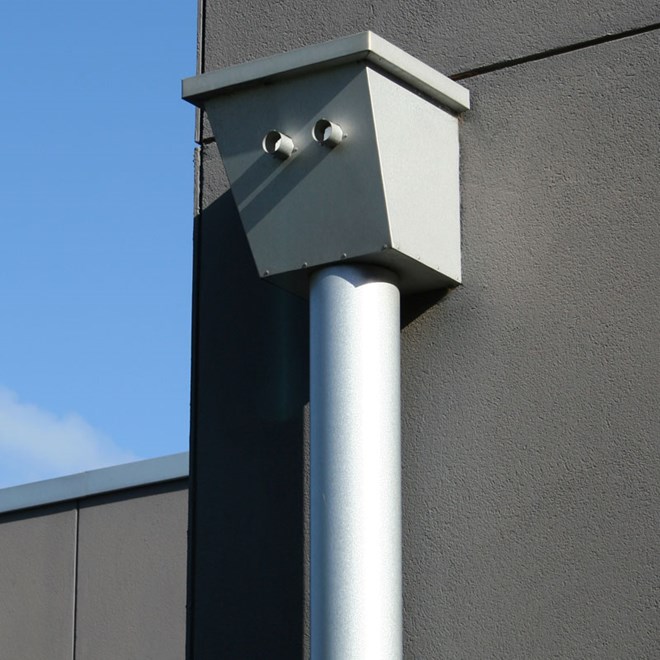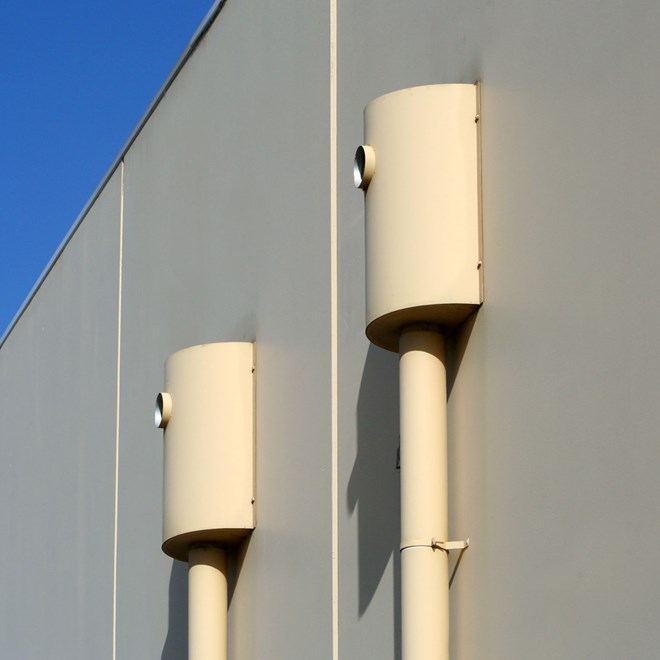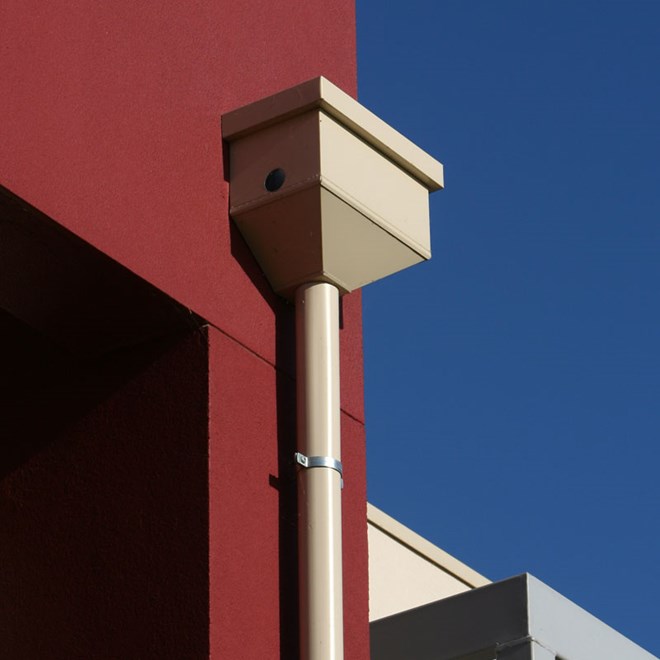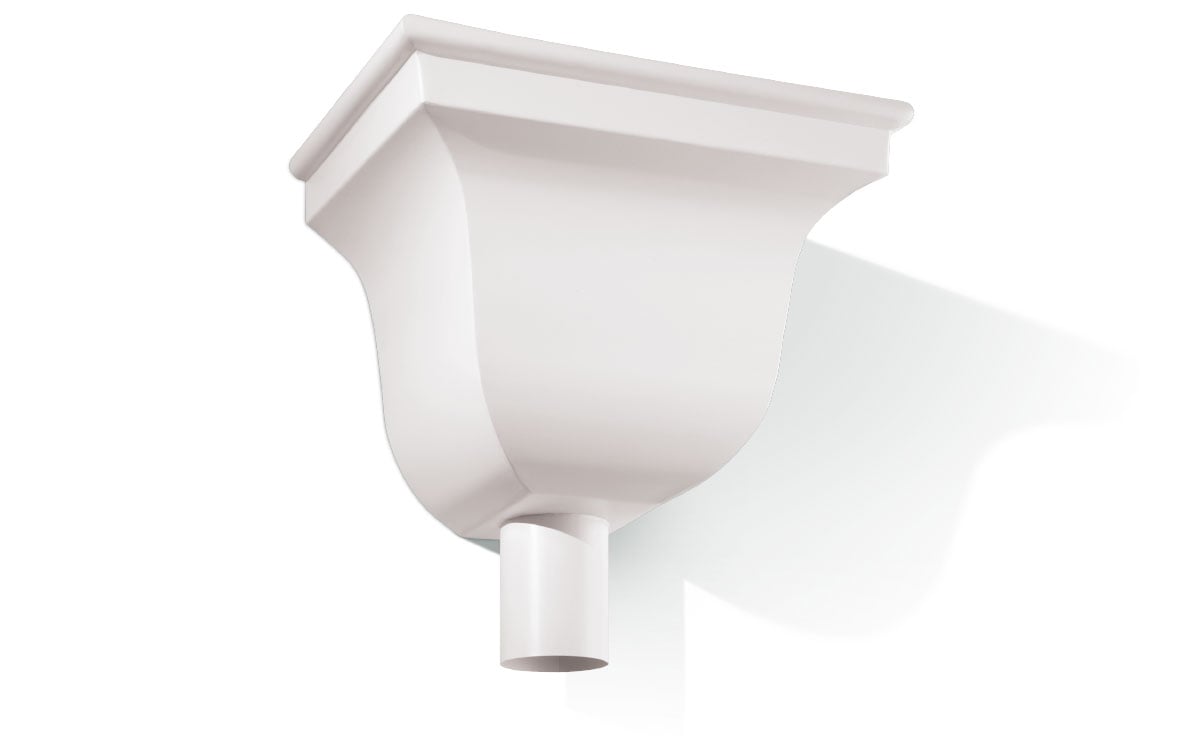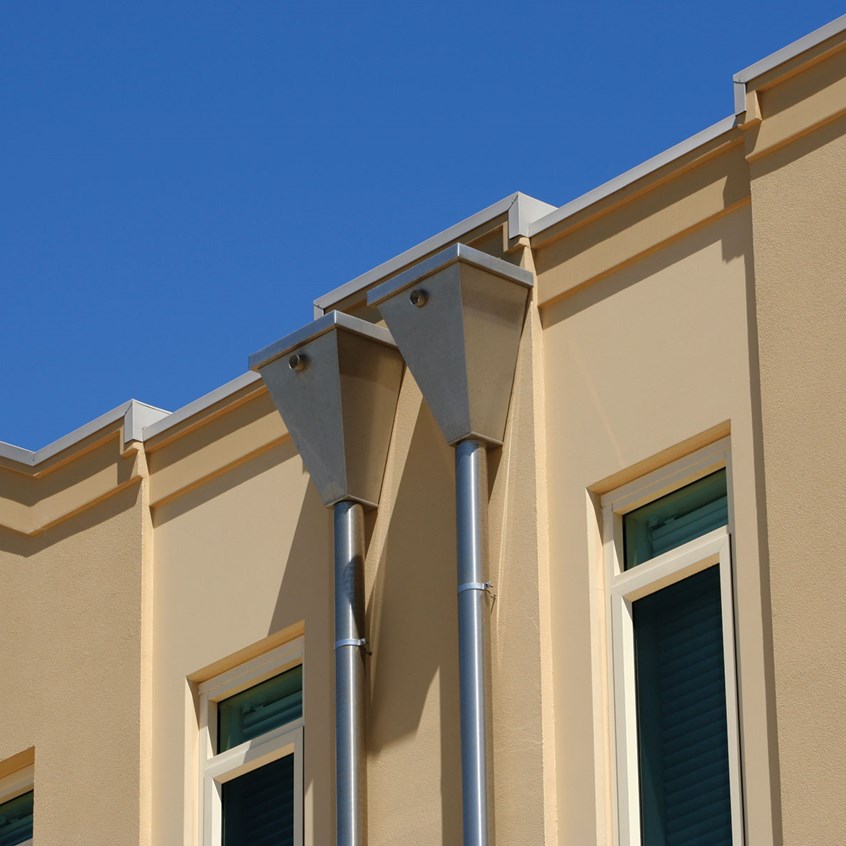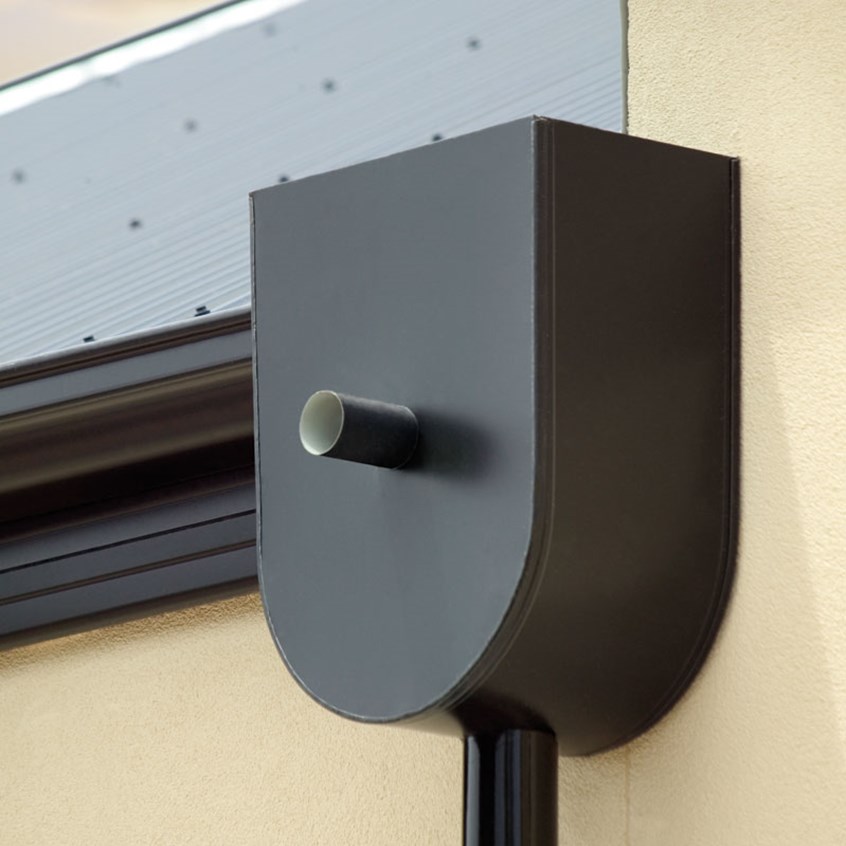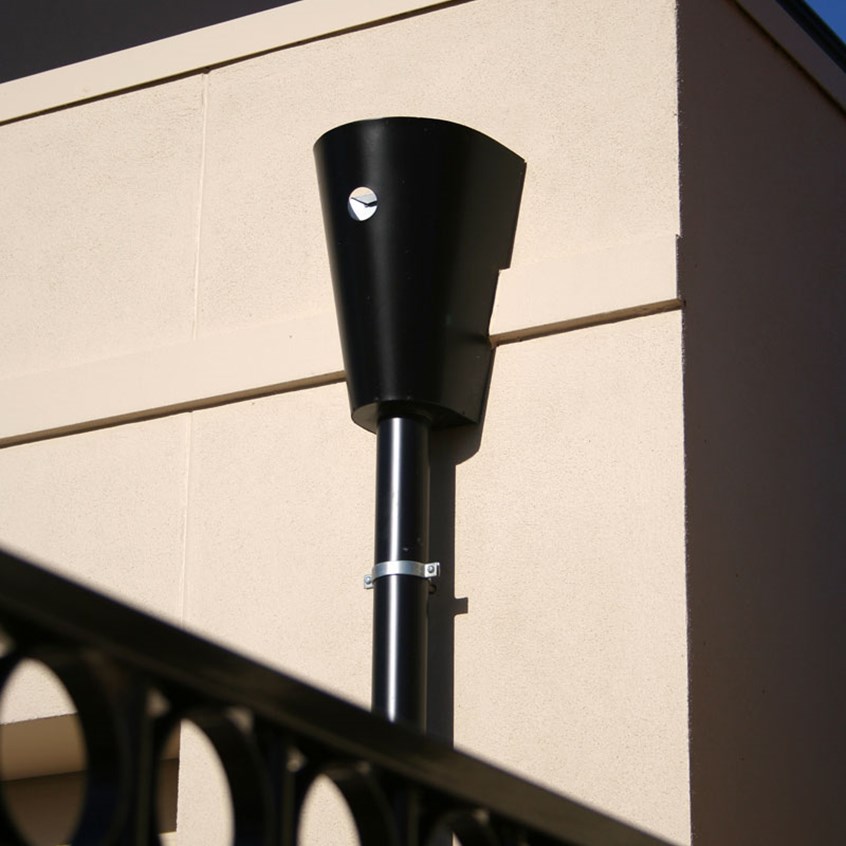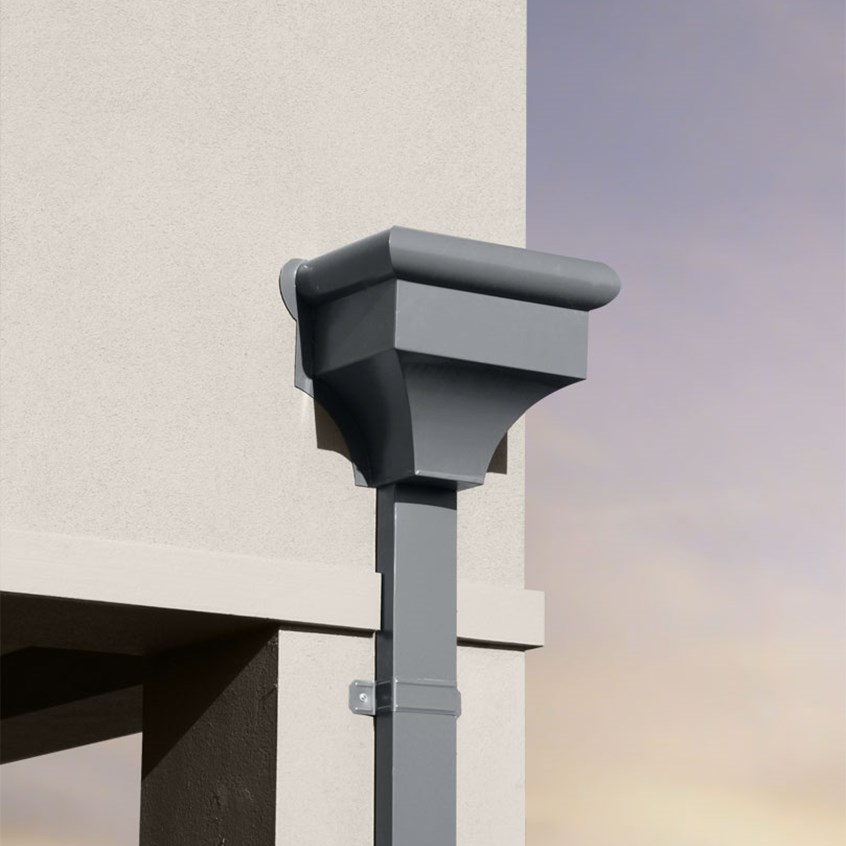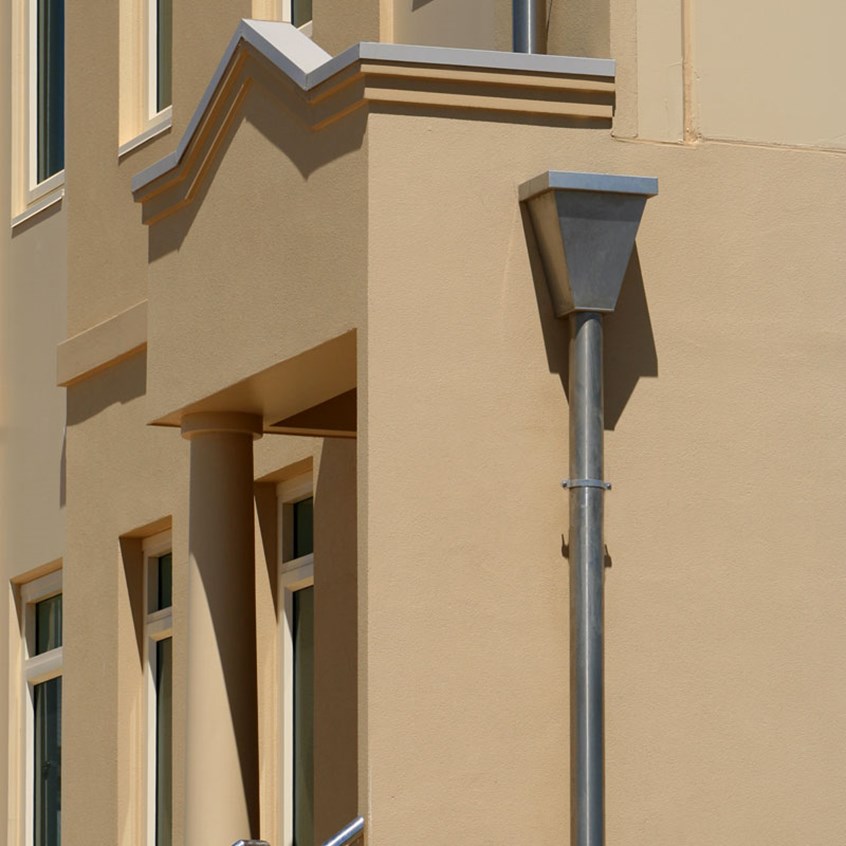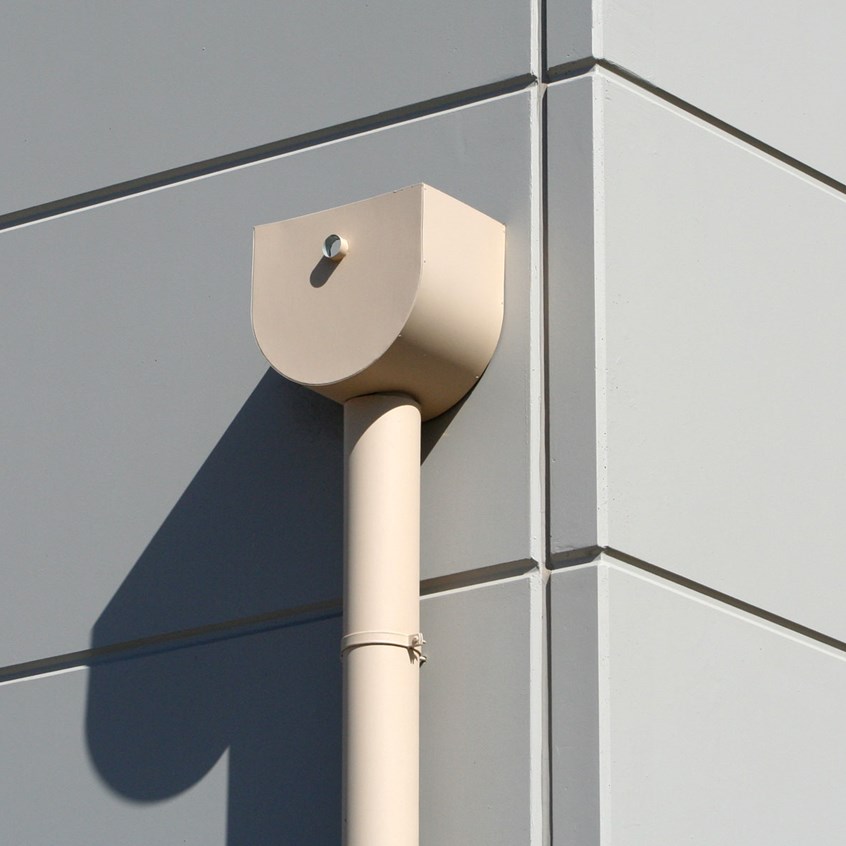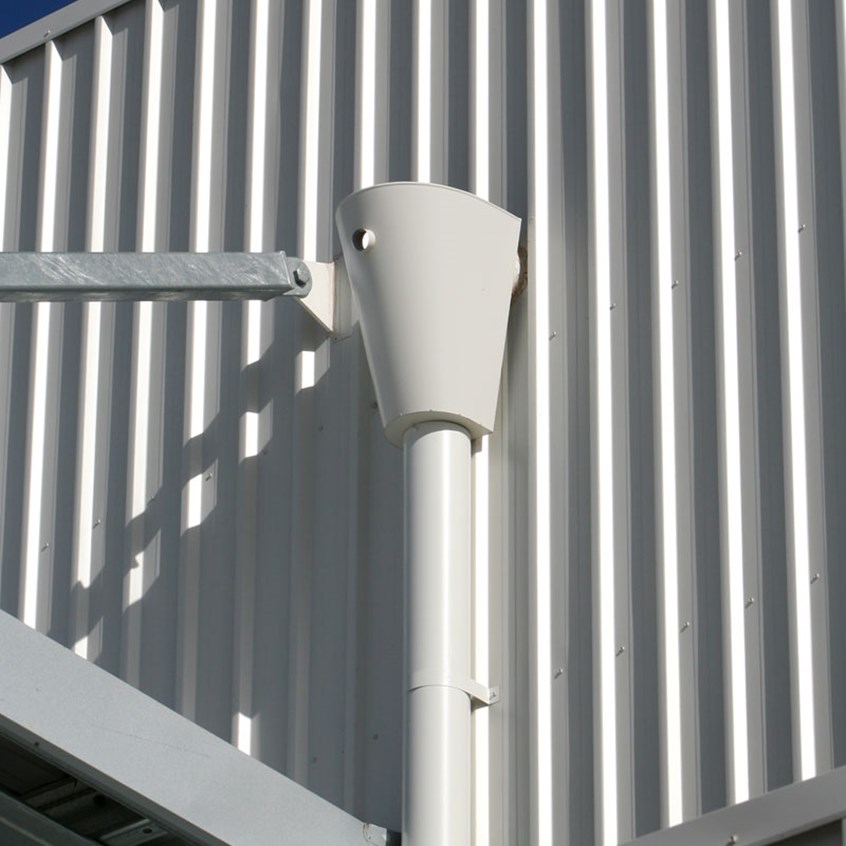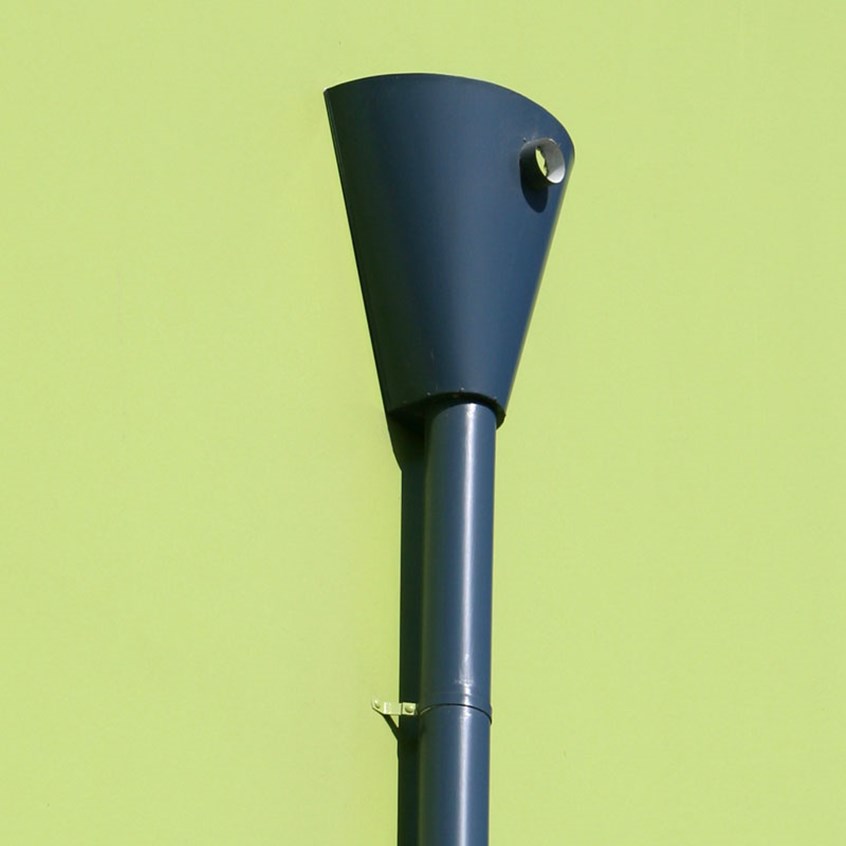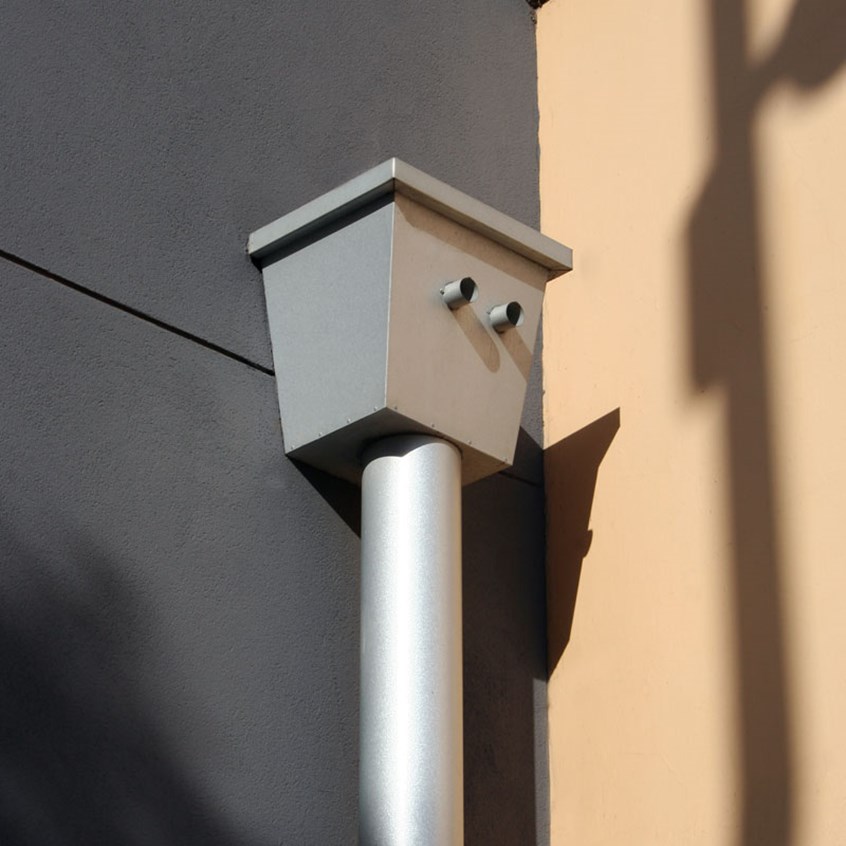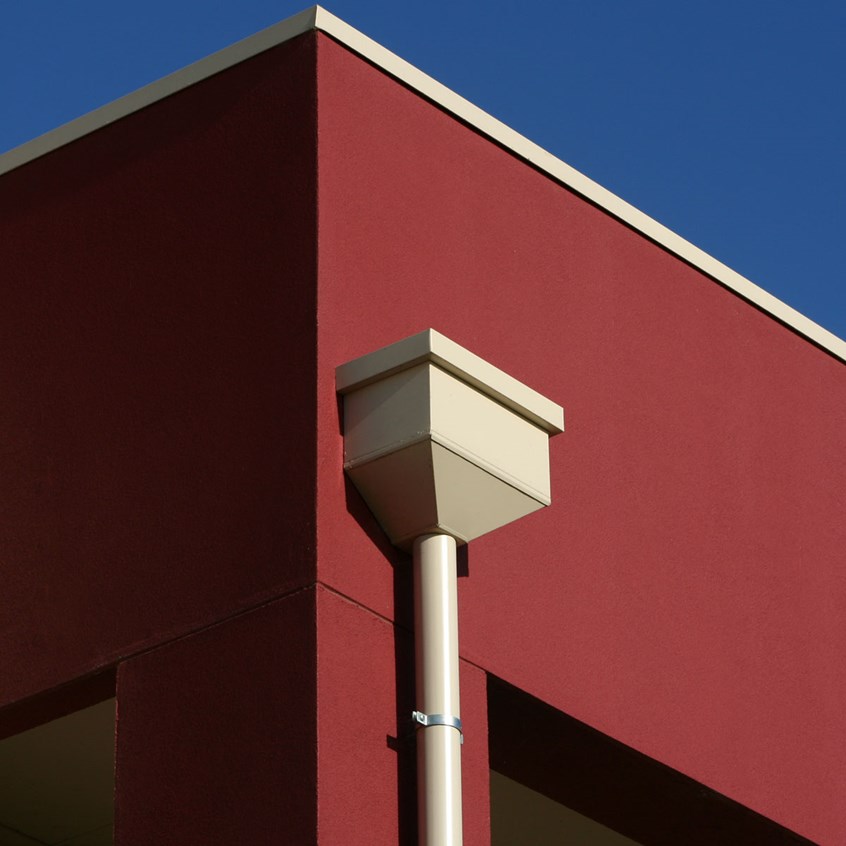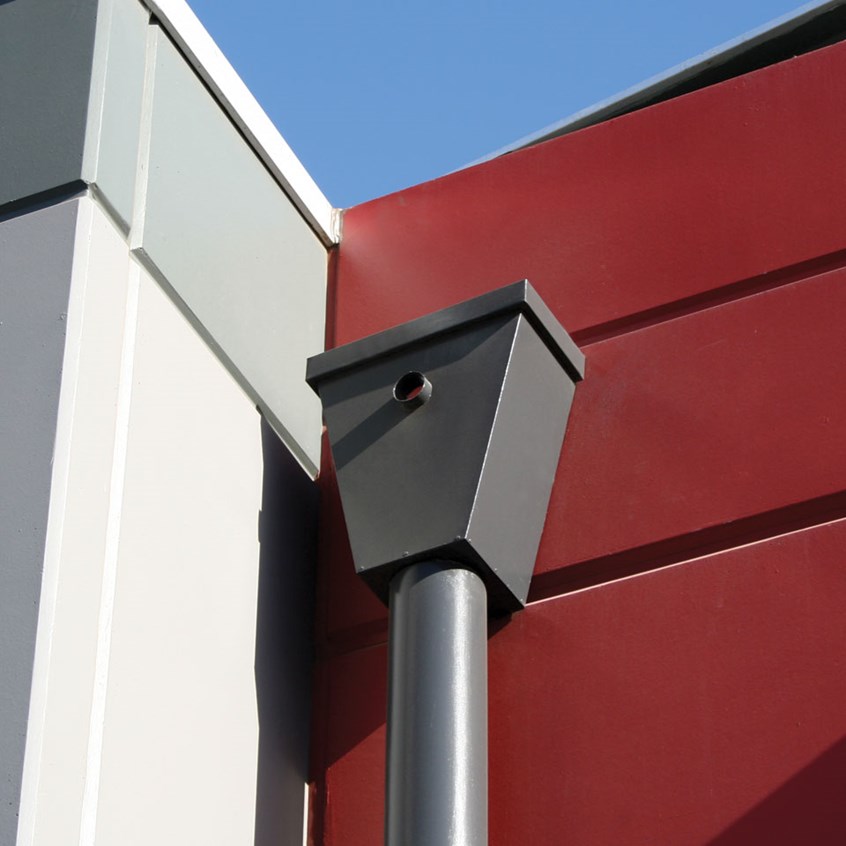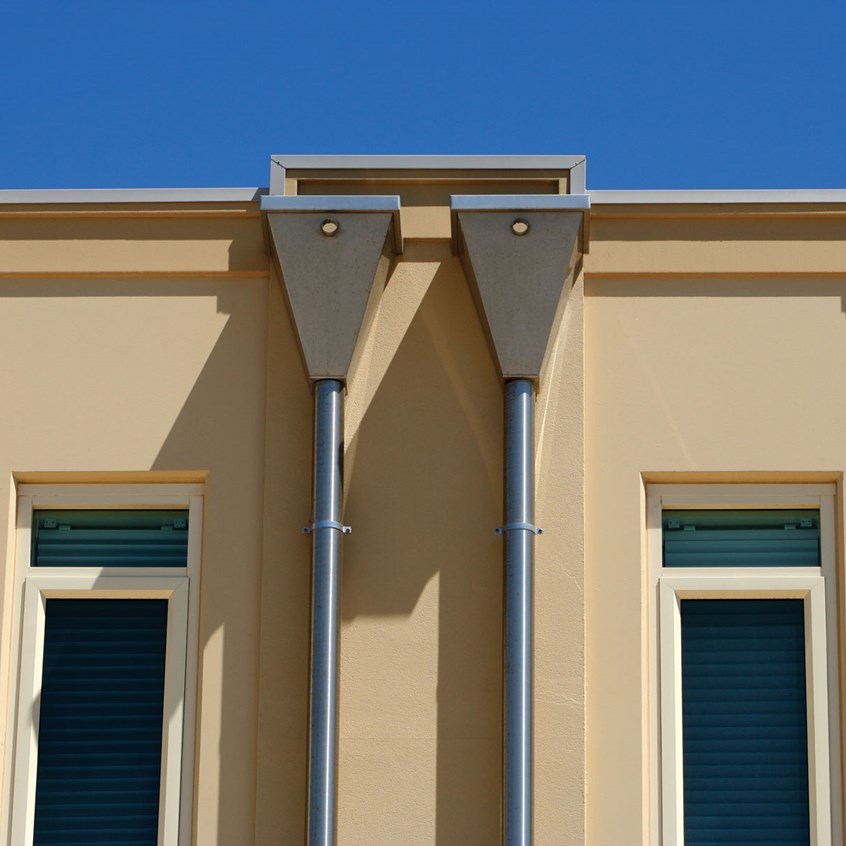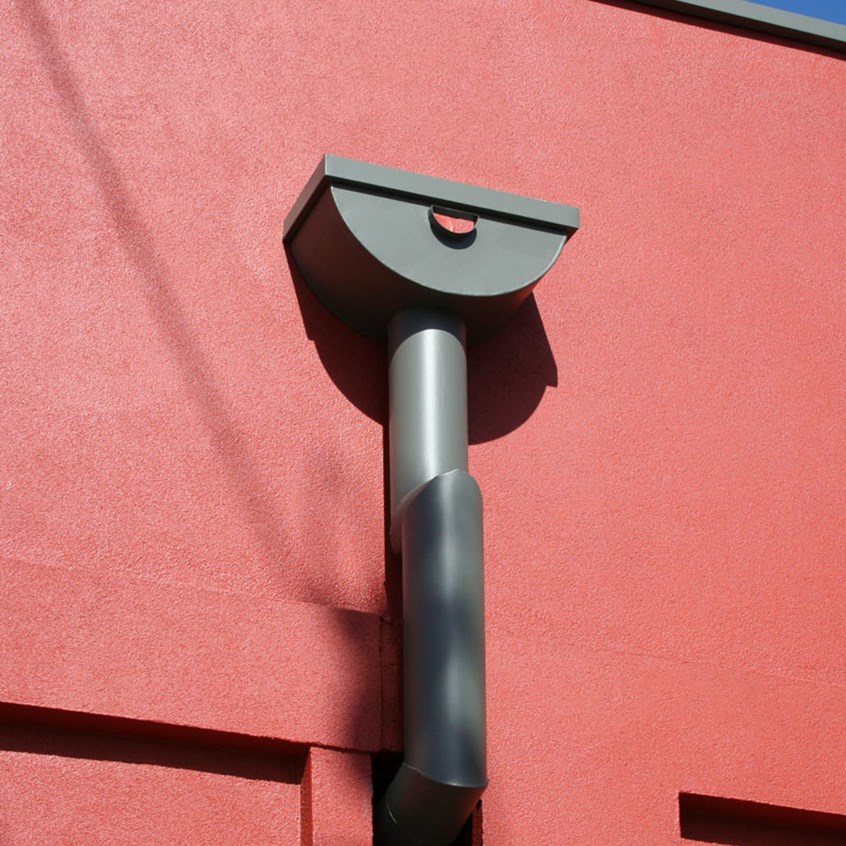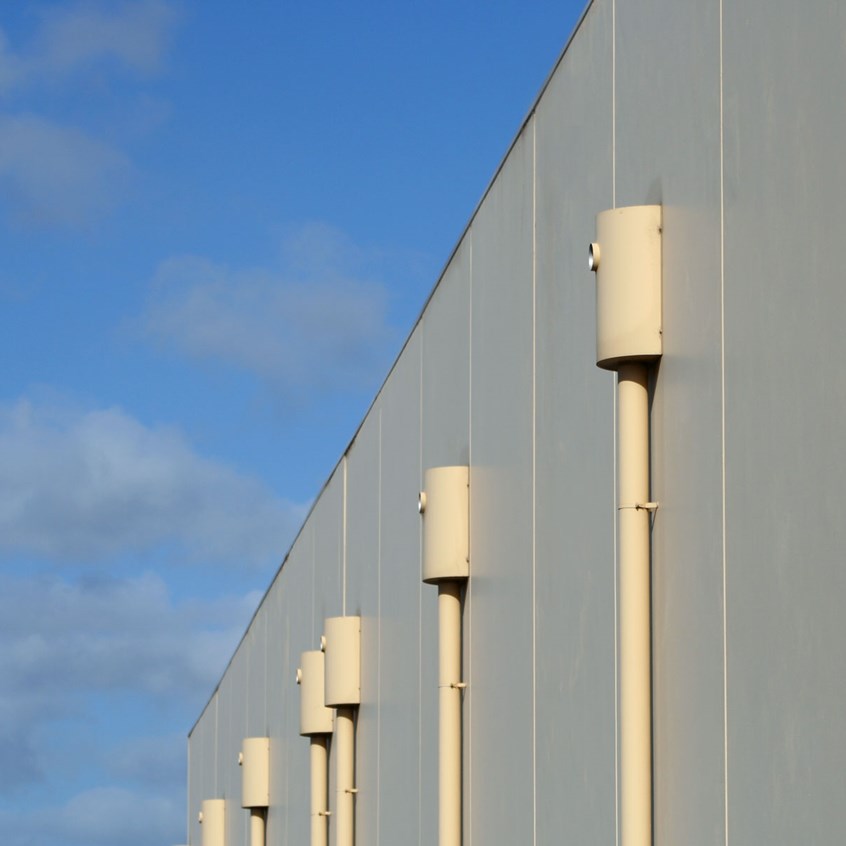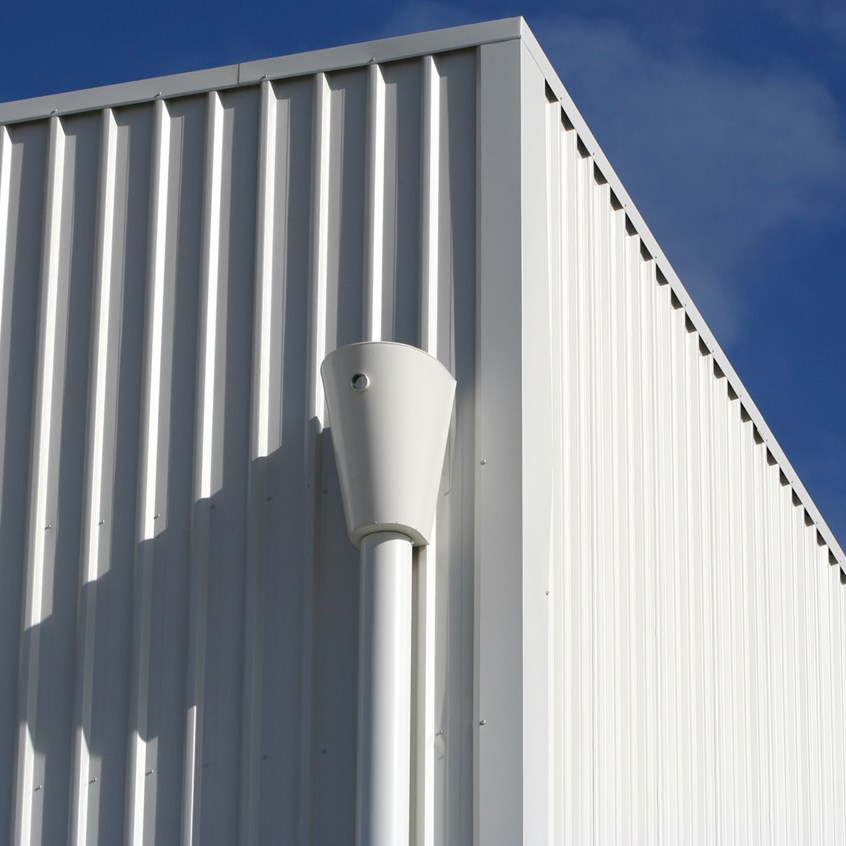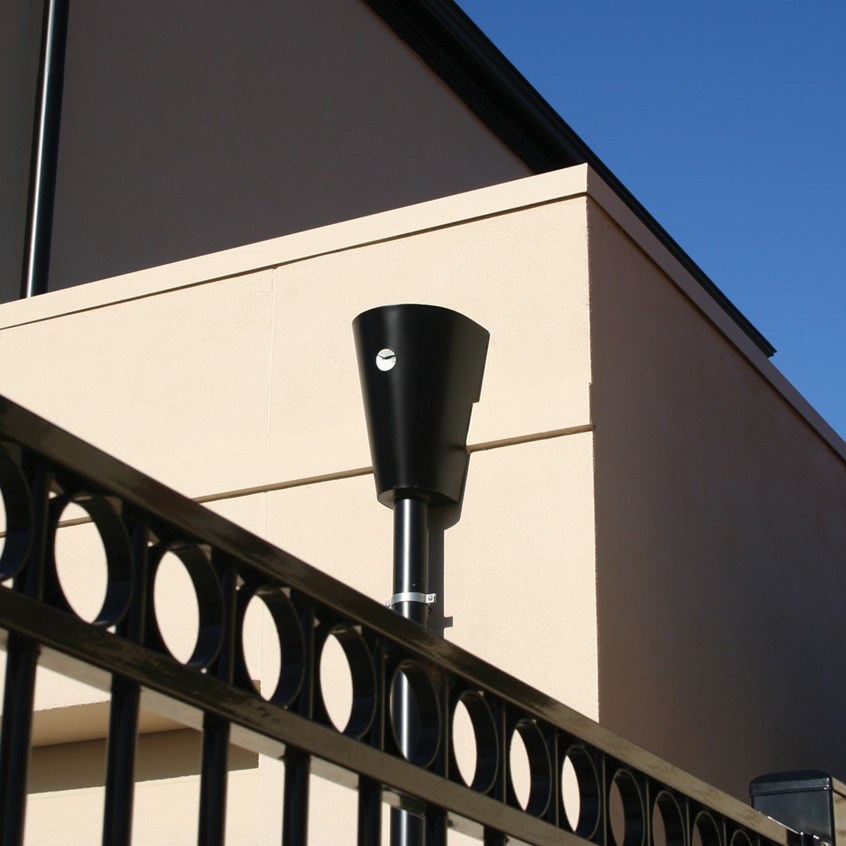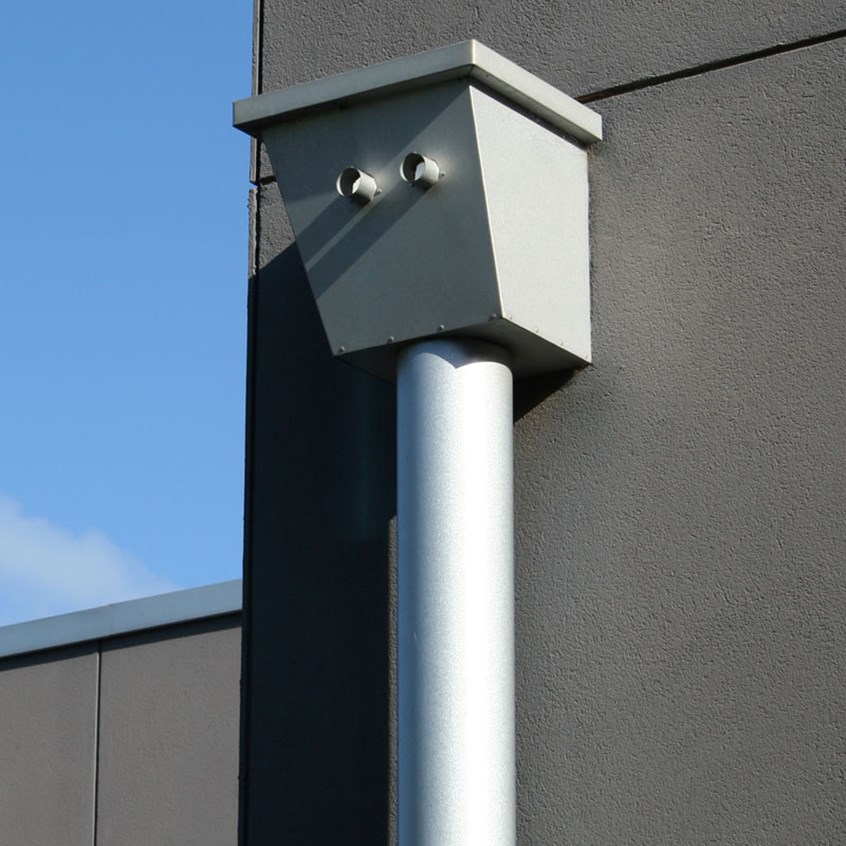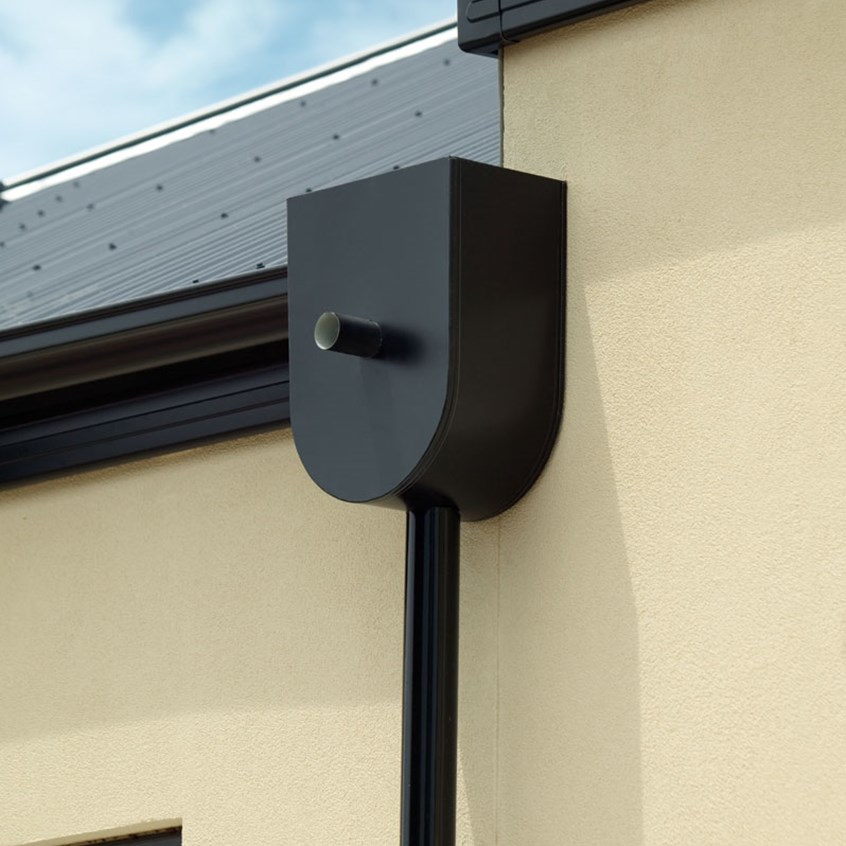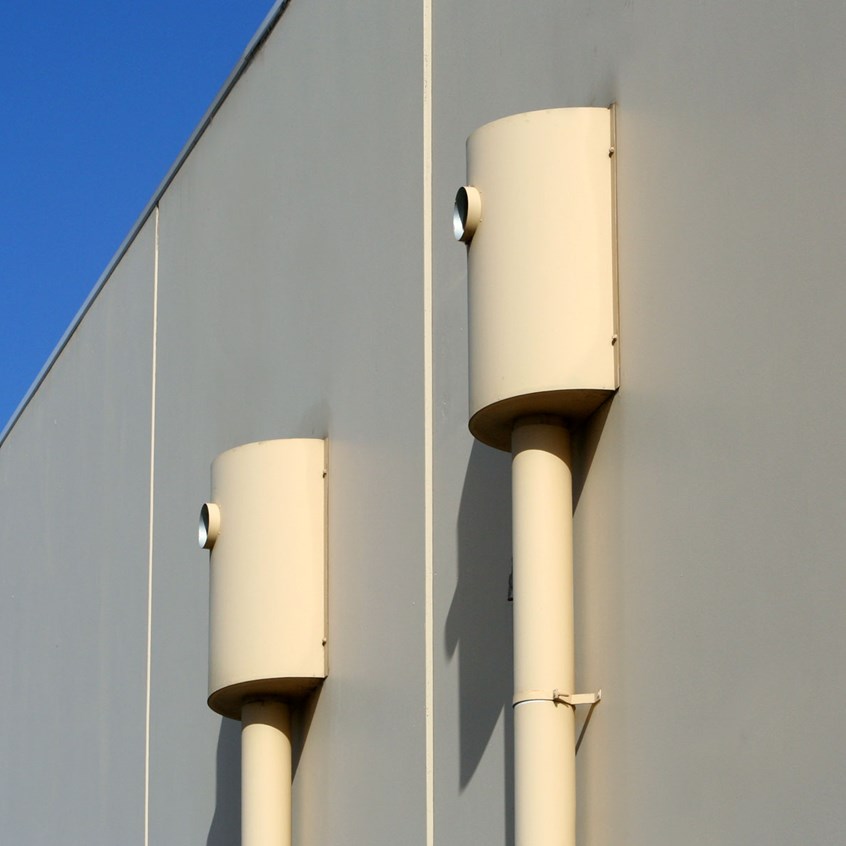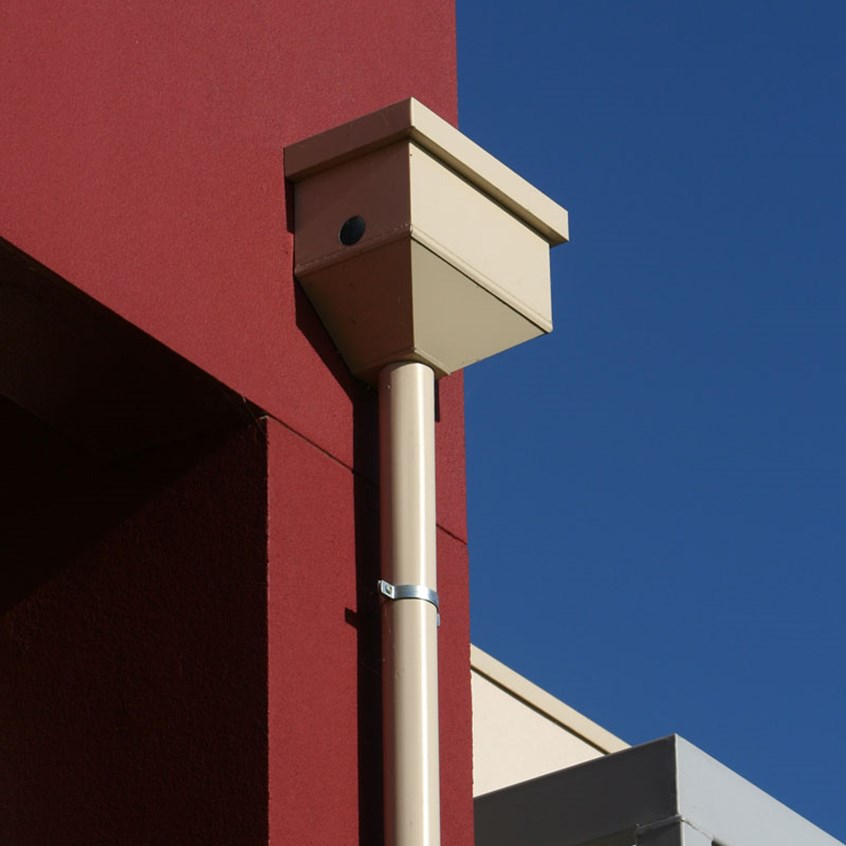 Rainheads
Stratco
SKU: Rainheads
Quality rainheads. Stratco can manufacture any custom rainhead to your design, or choose from a wide selection of standard styles. Pick from a range of materials including zinc/al, pre-painted steel or stainless steel.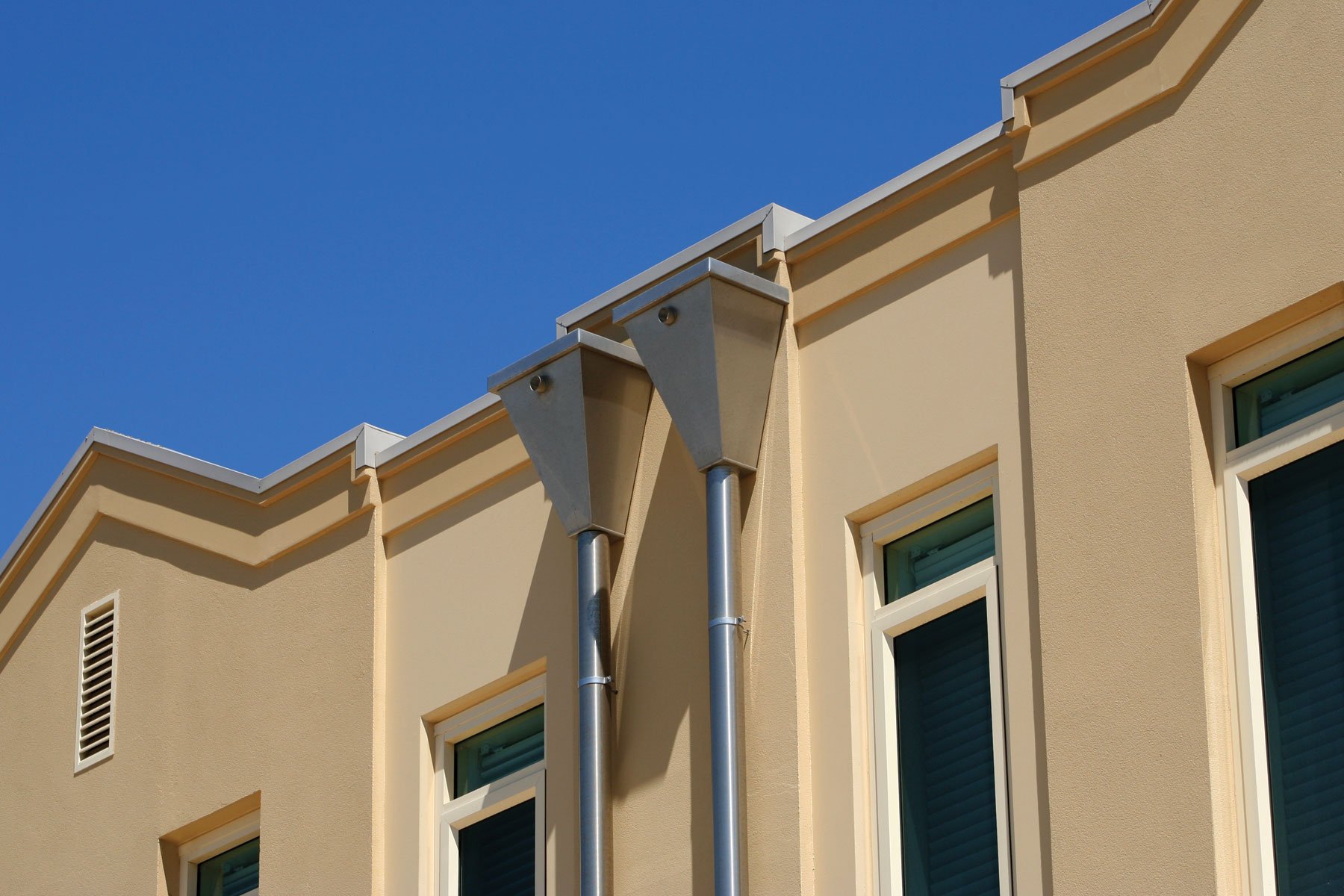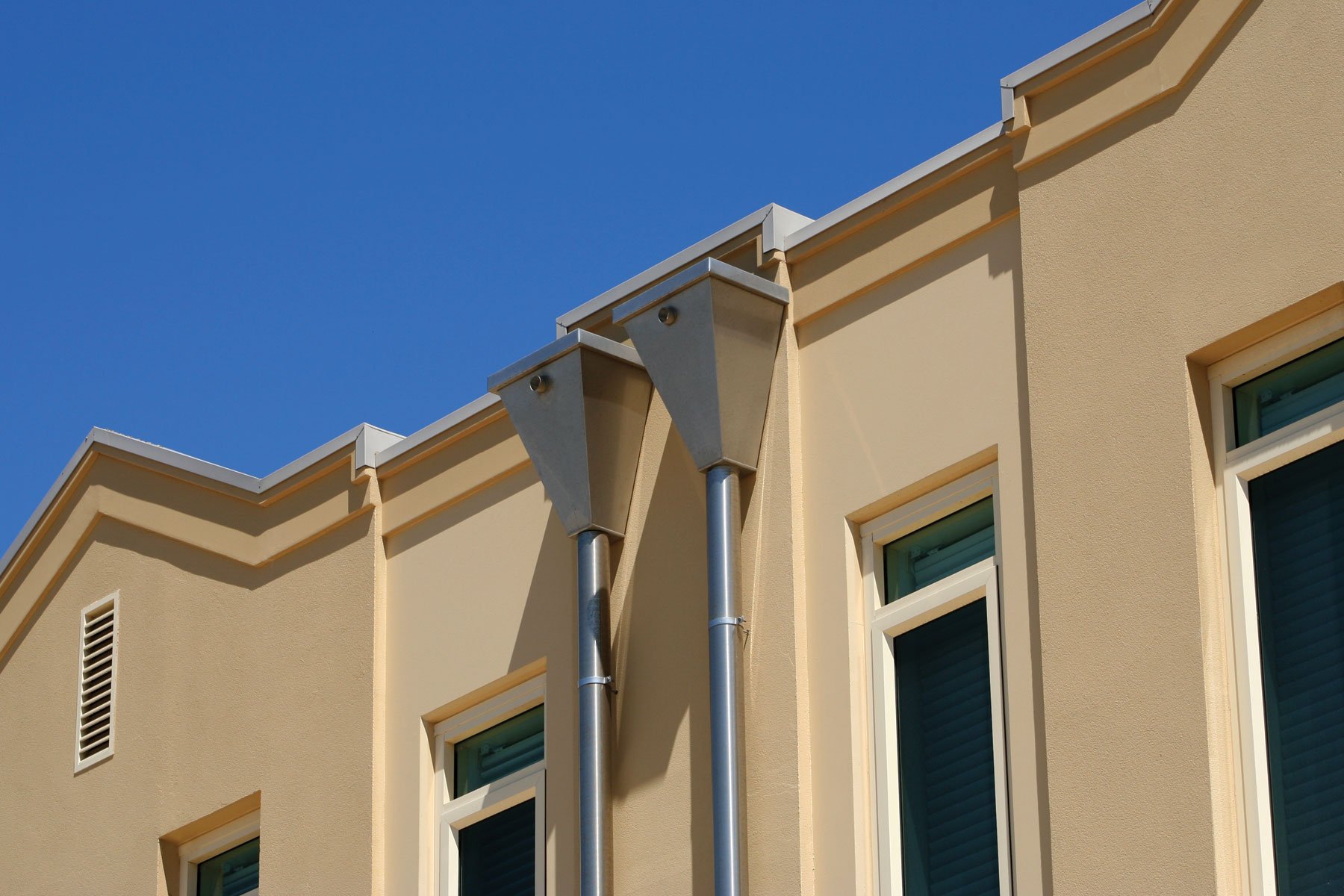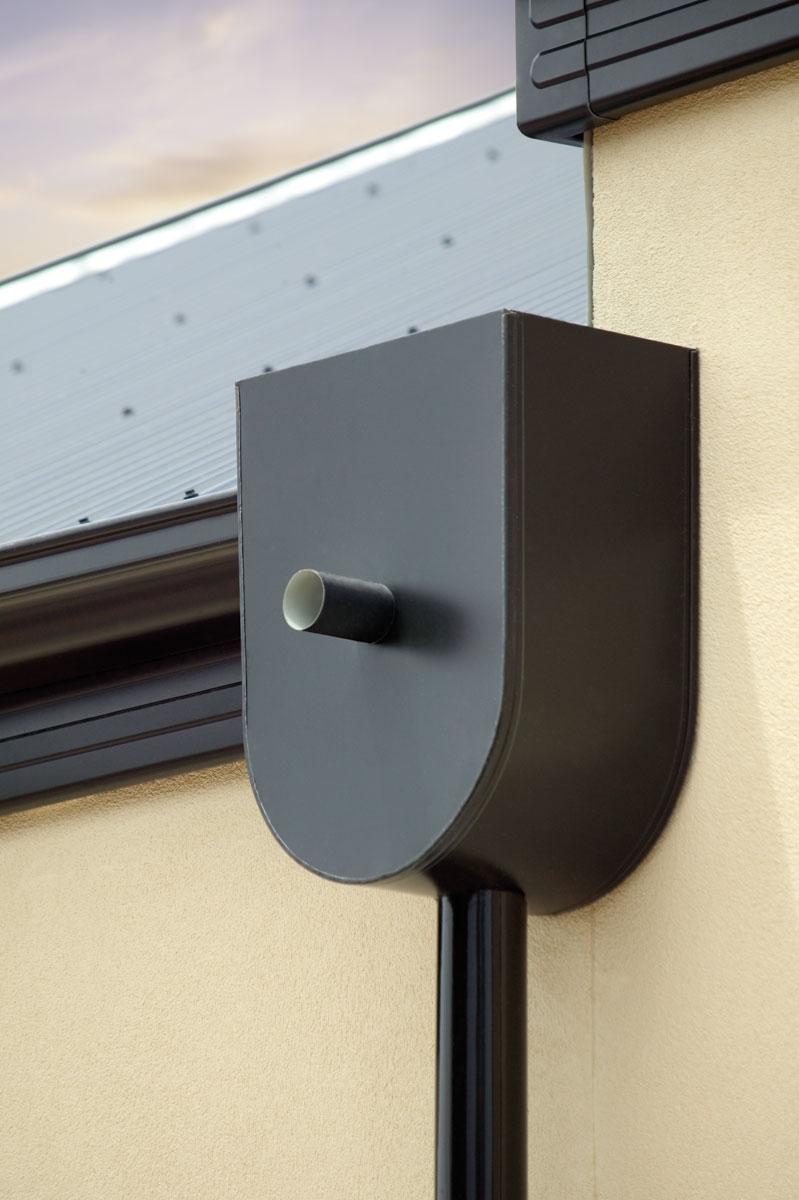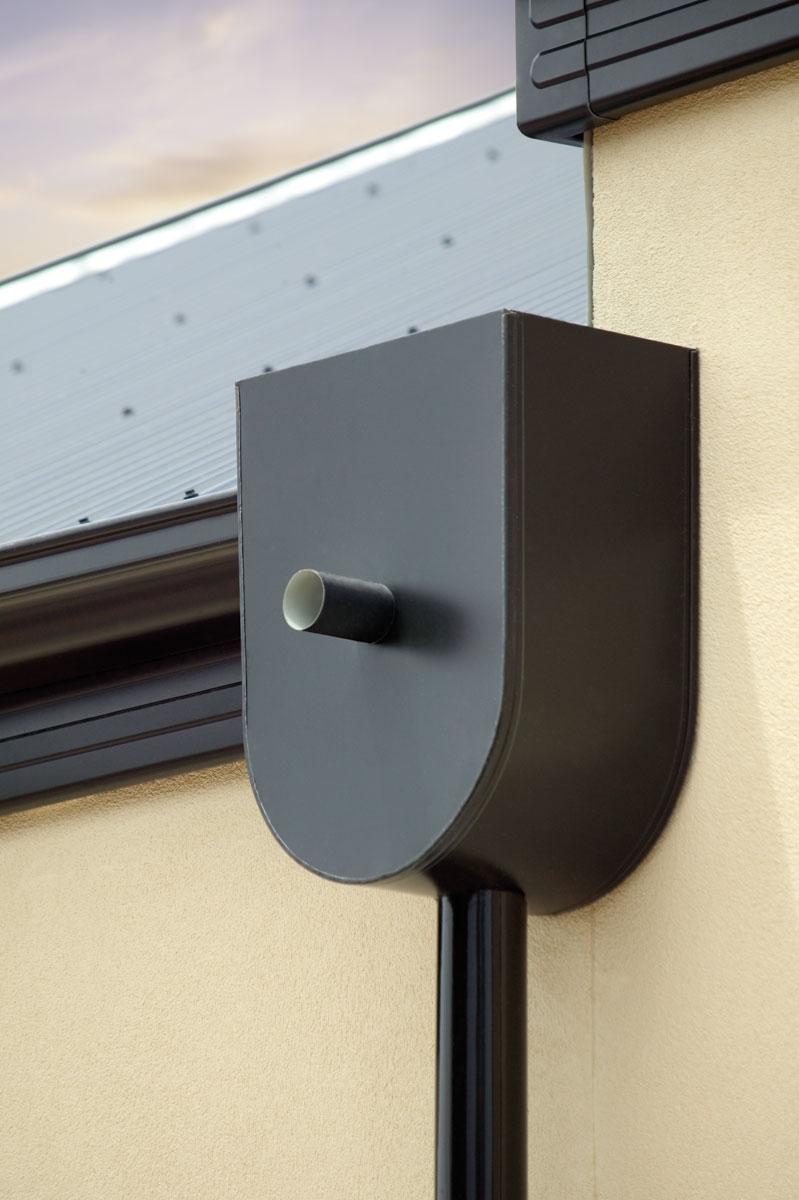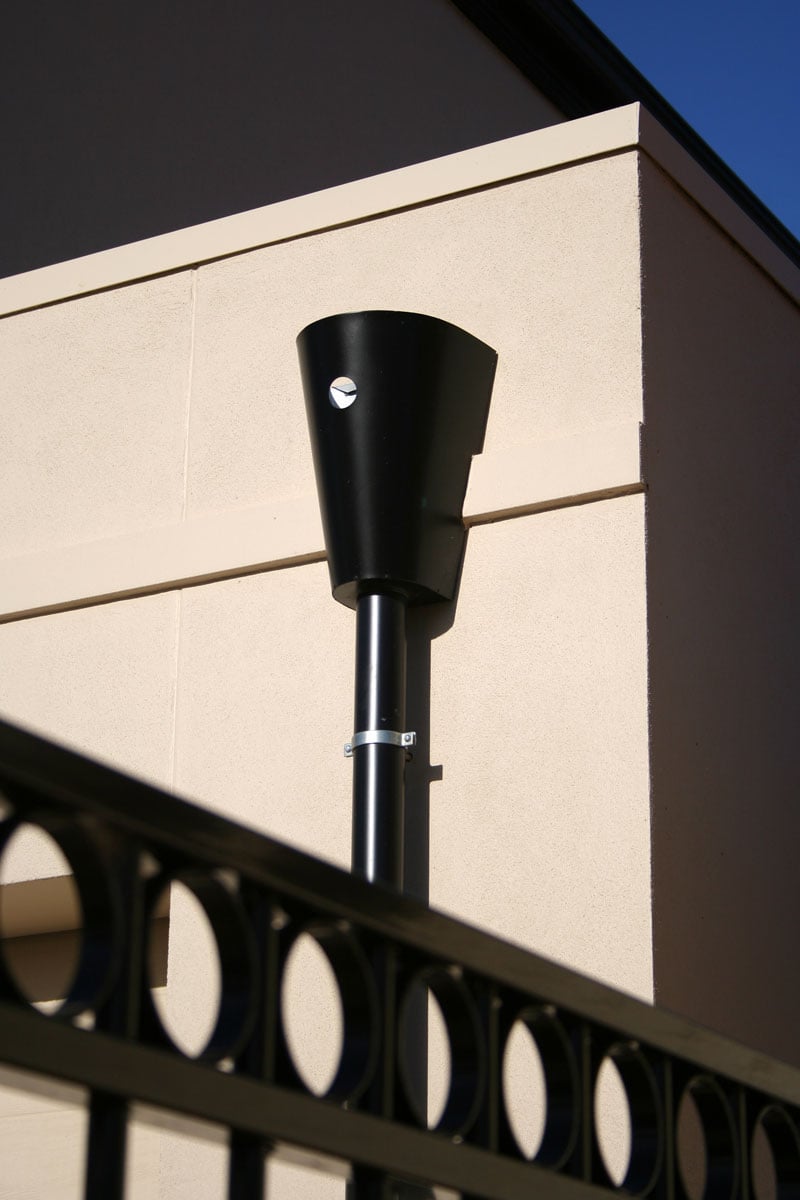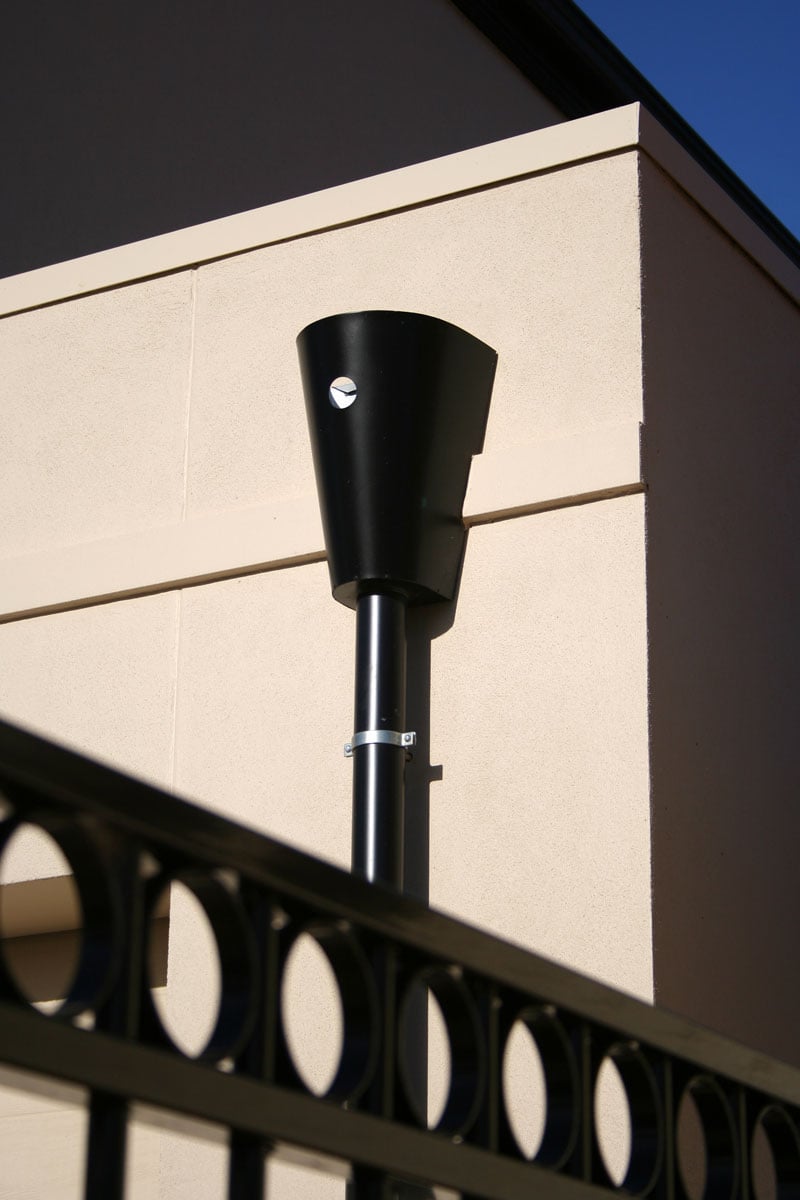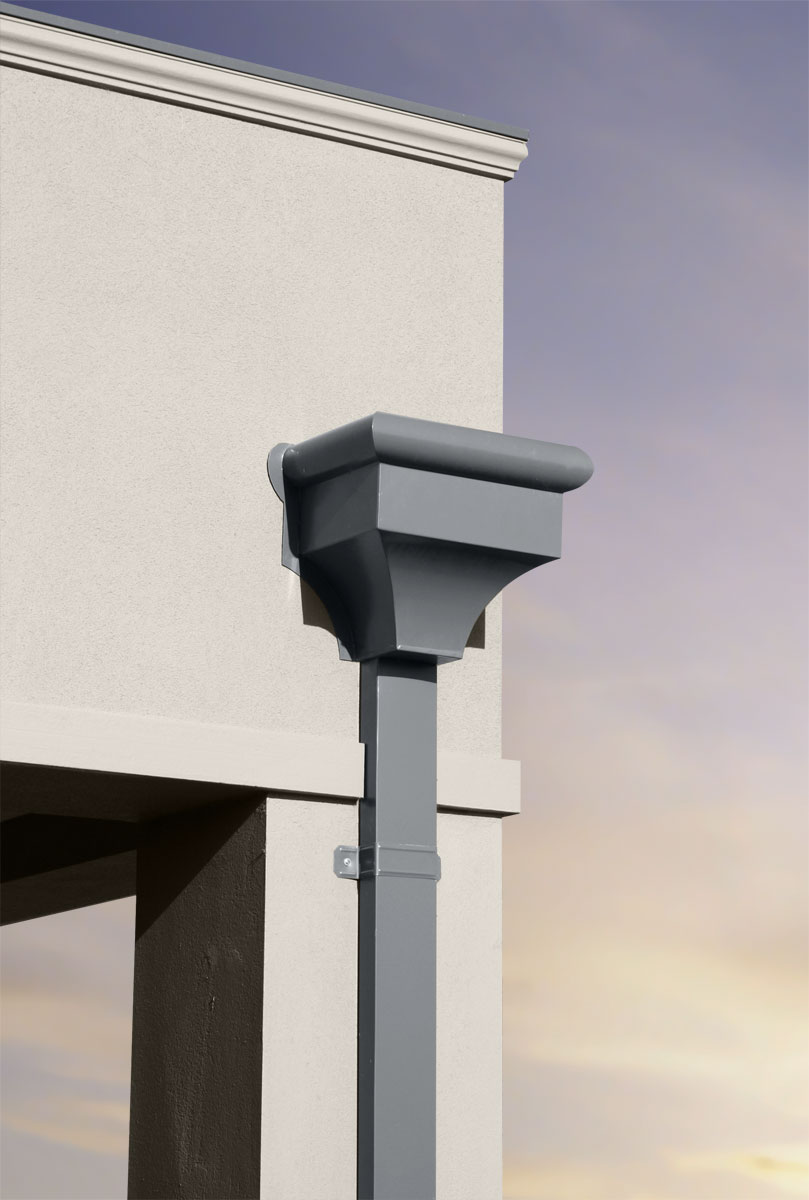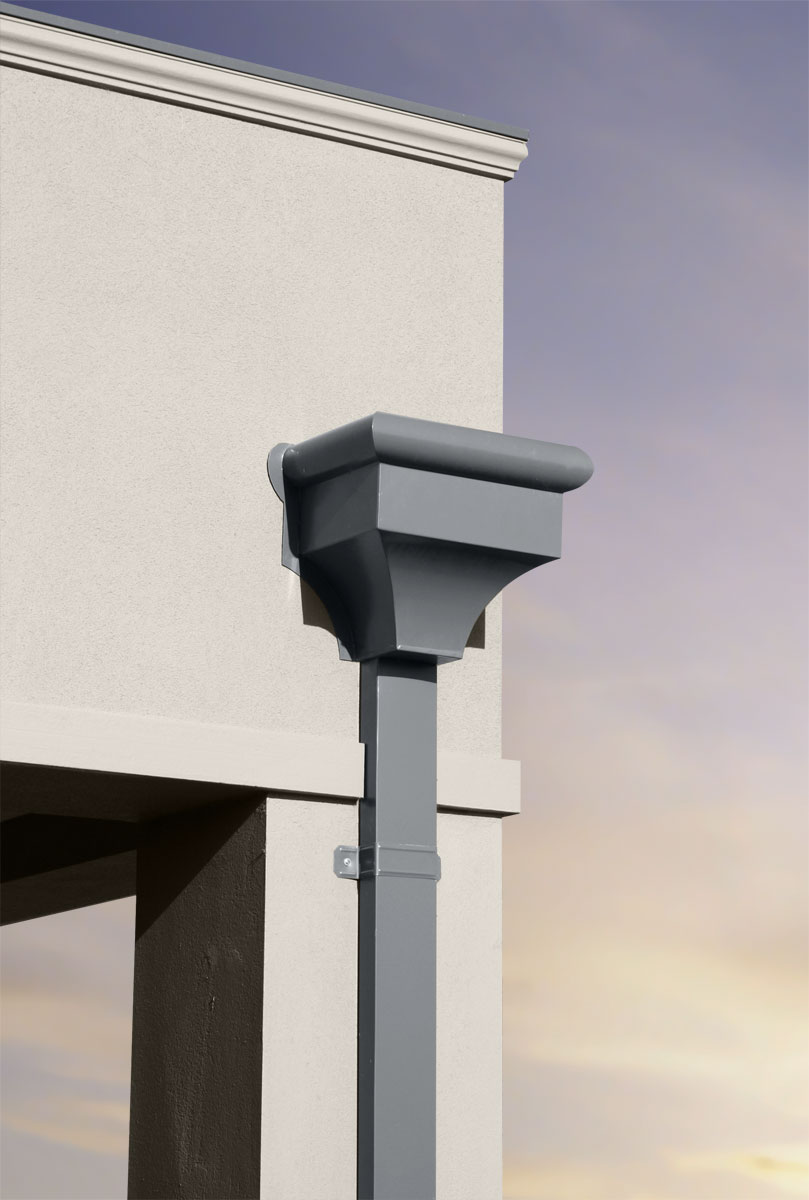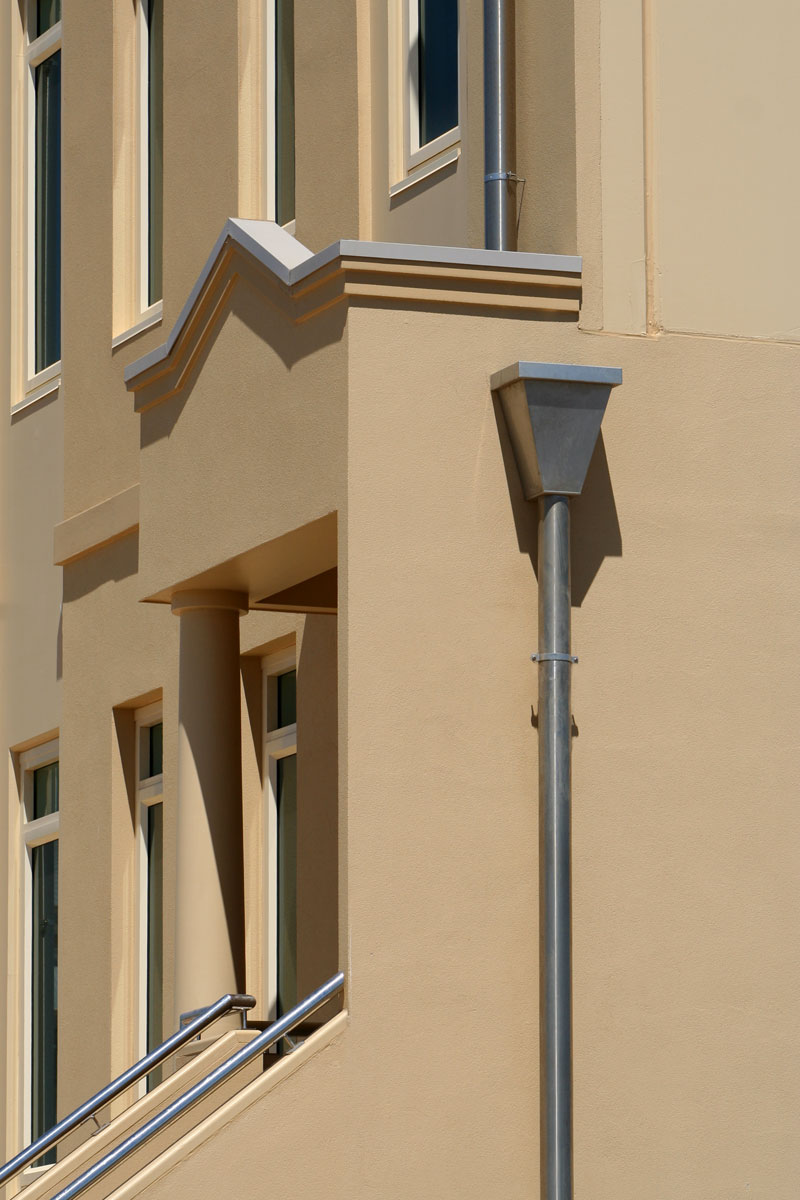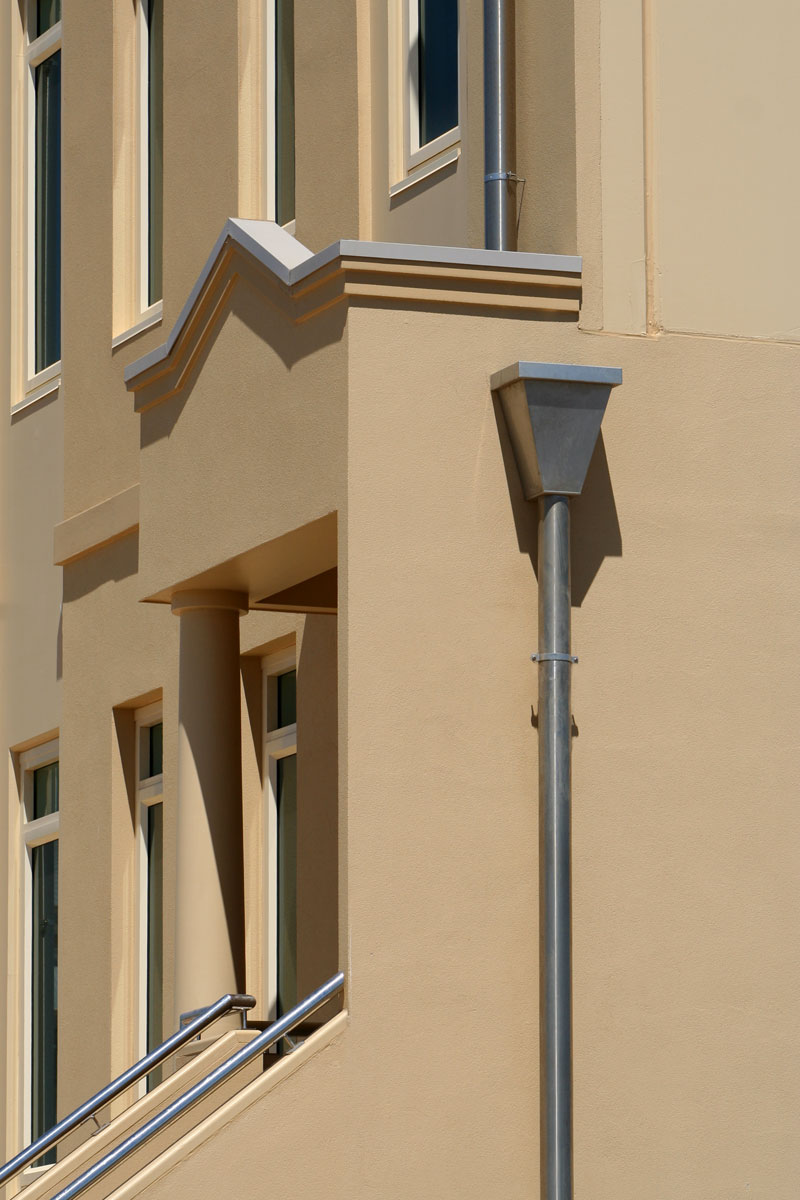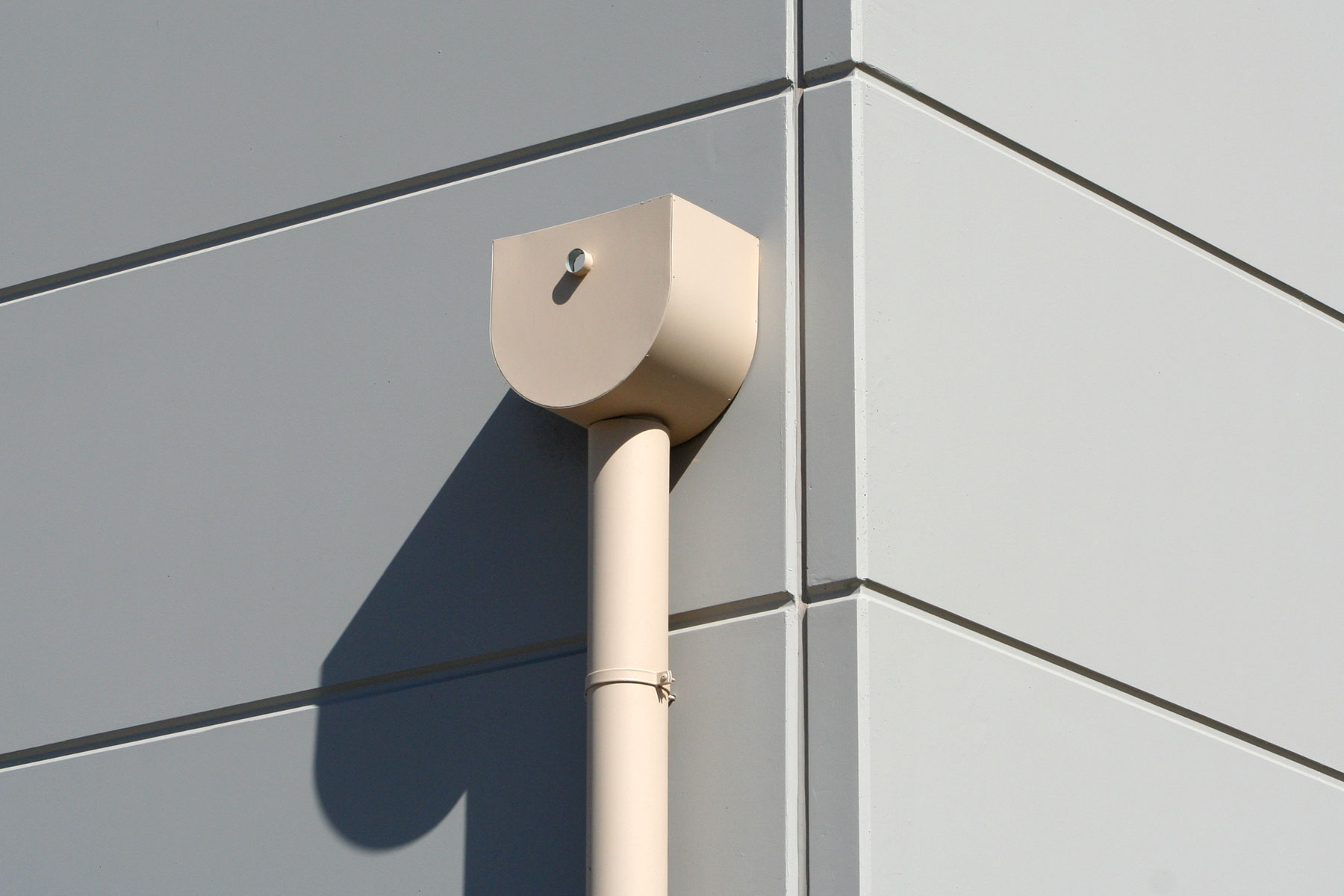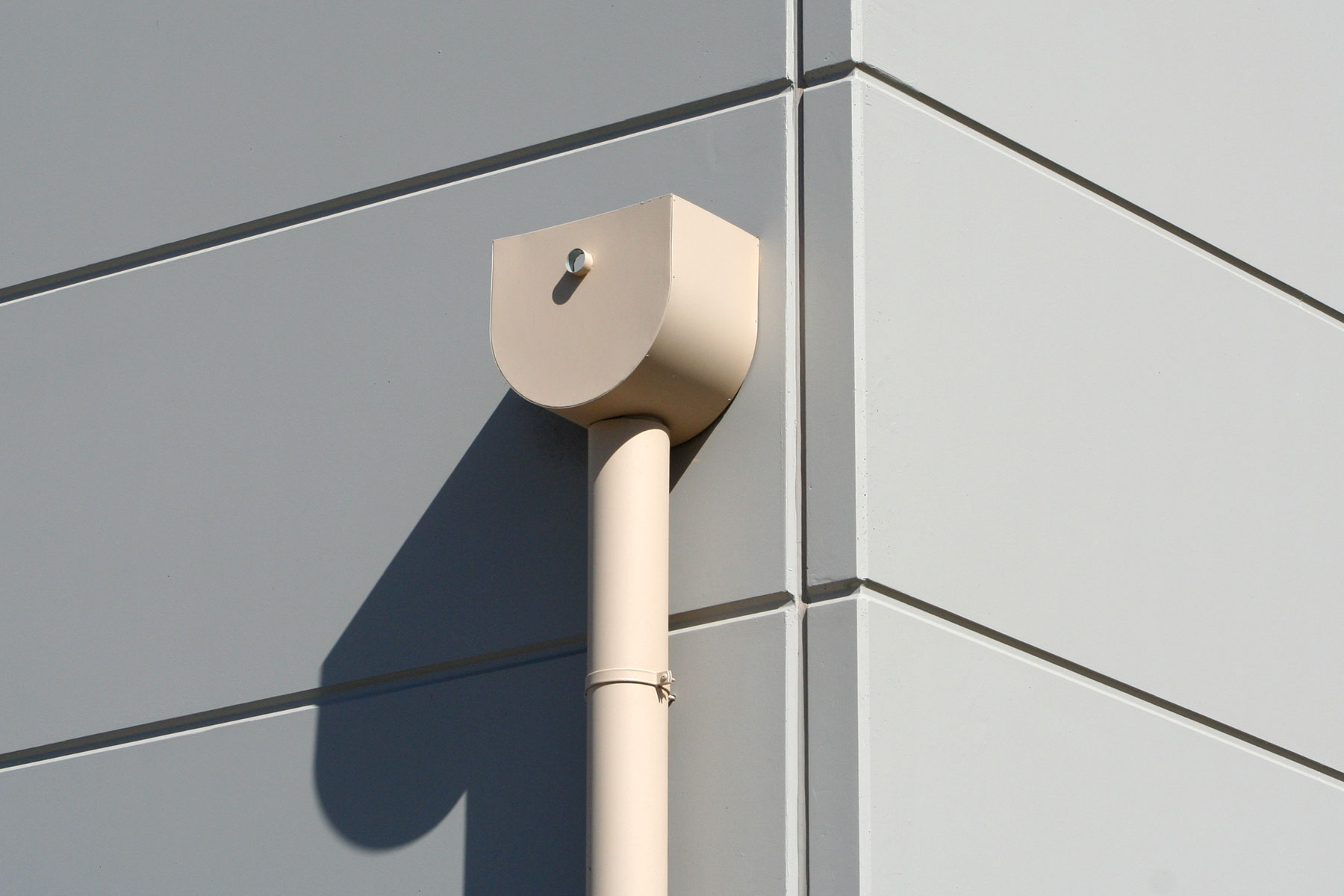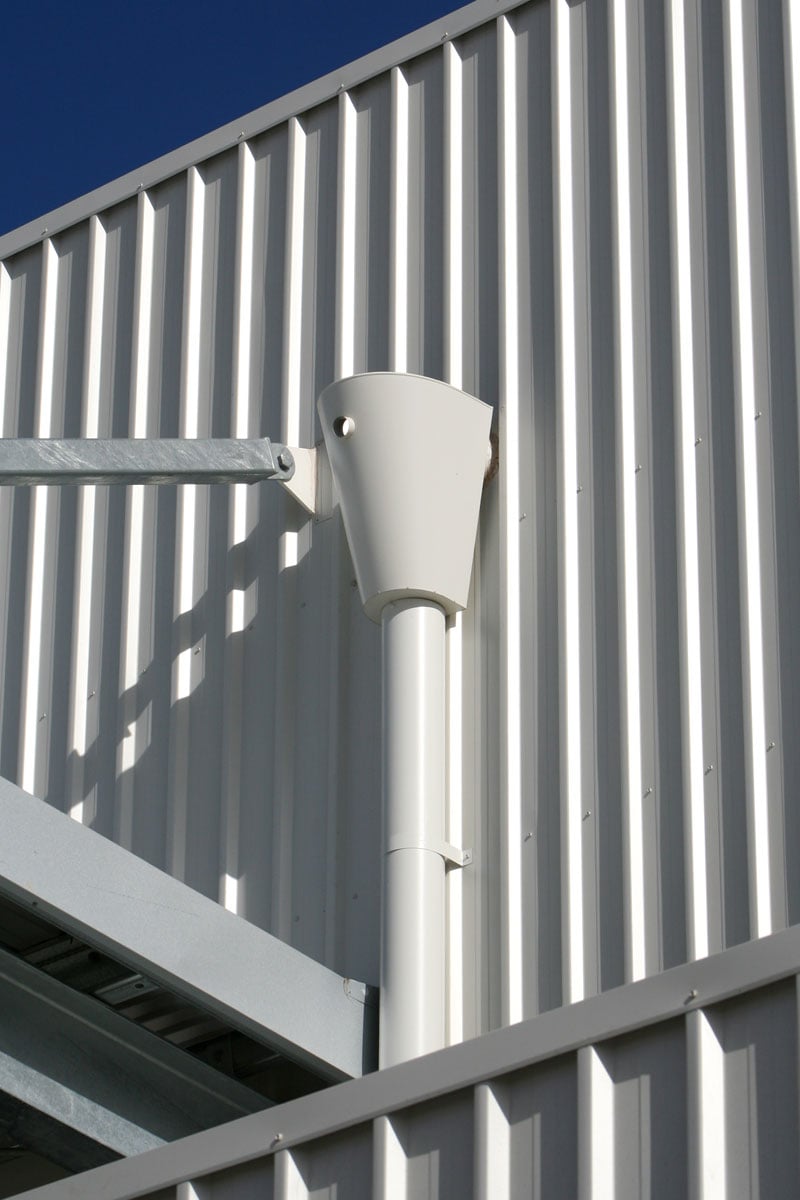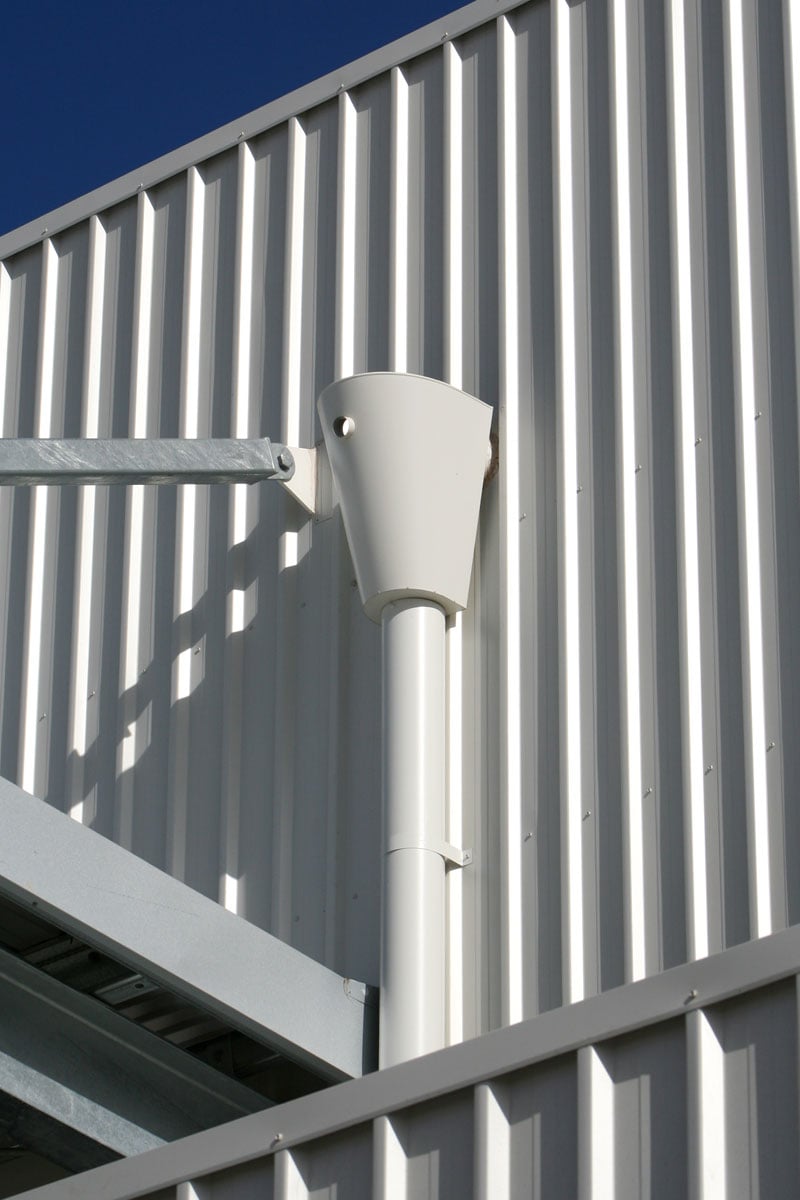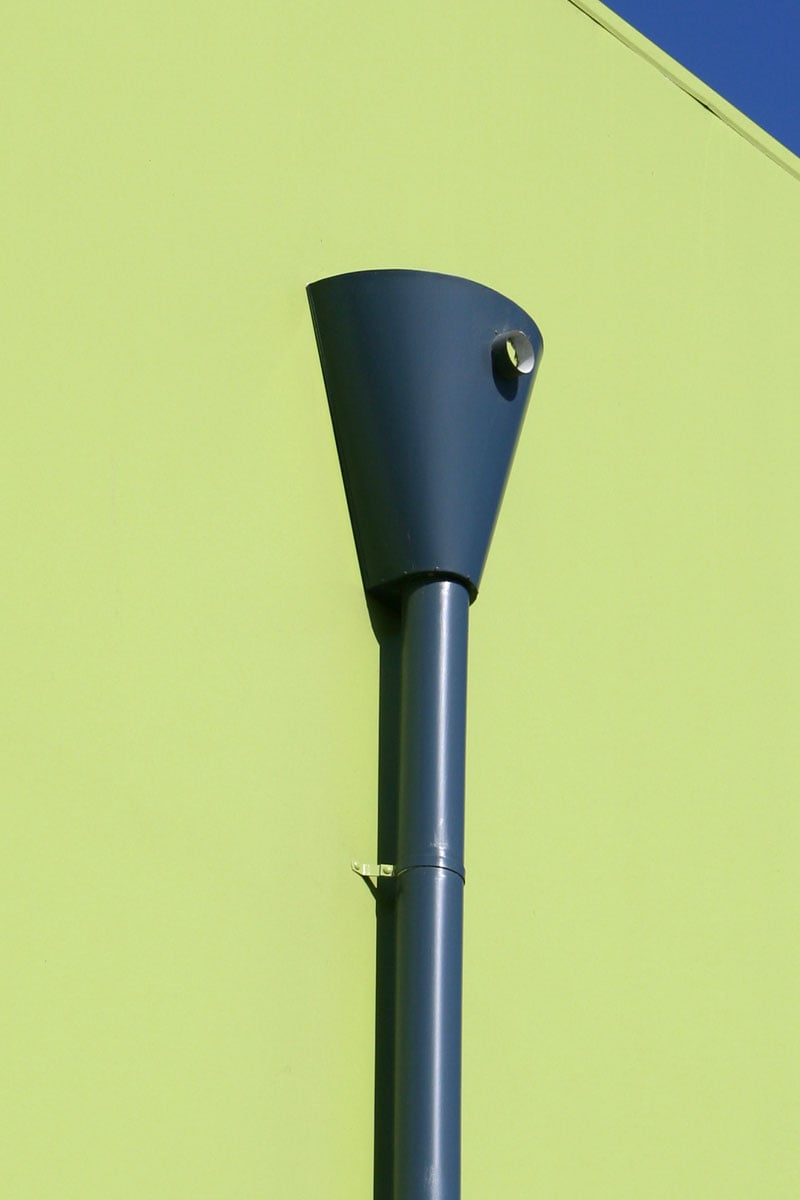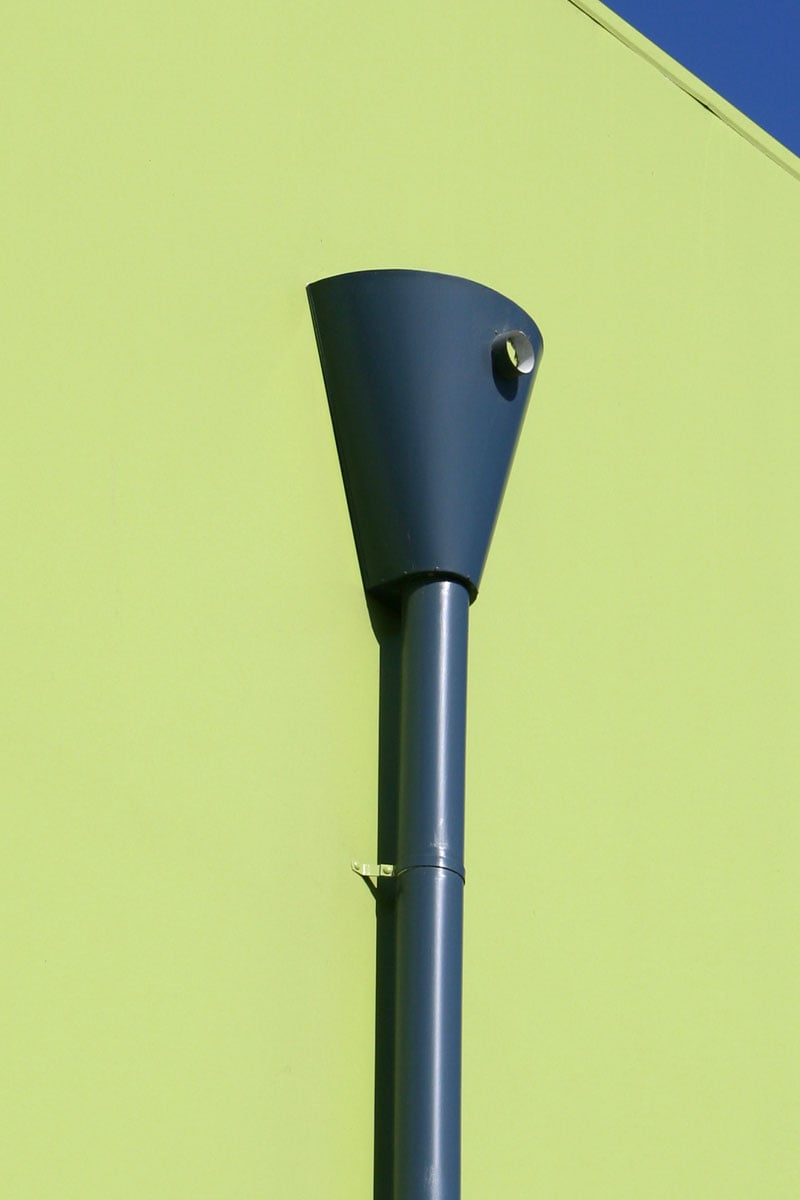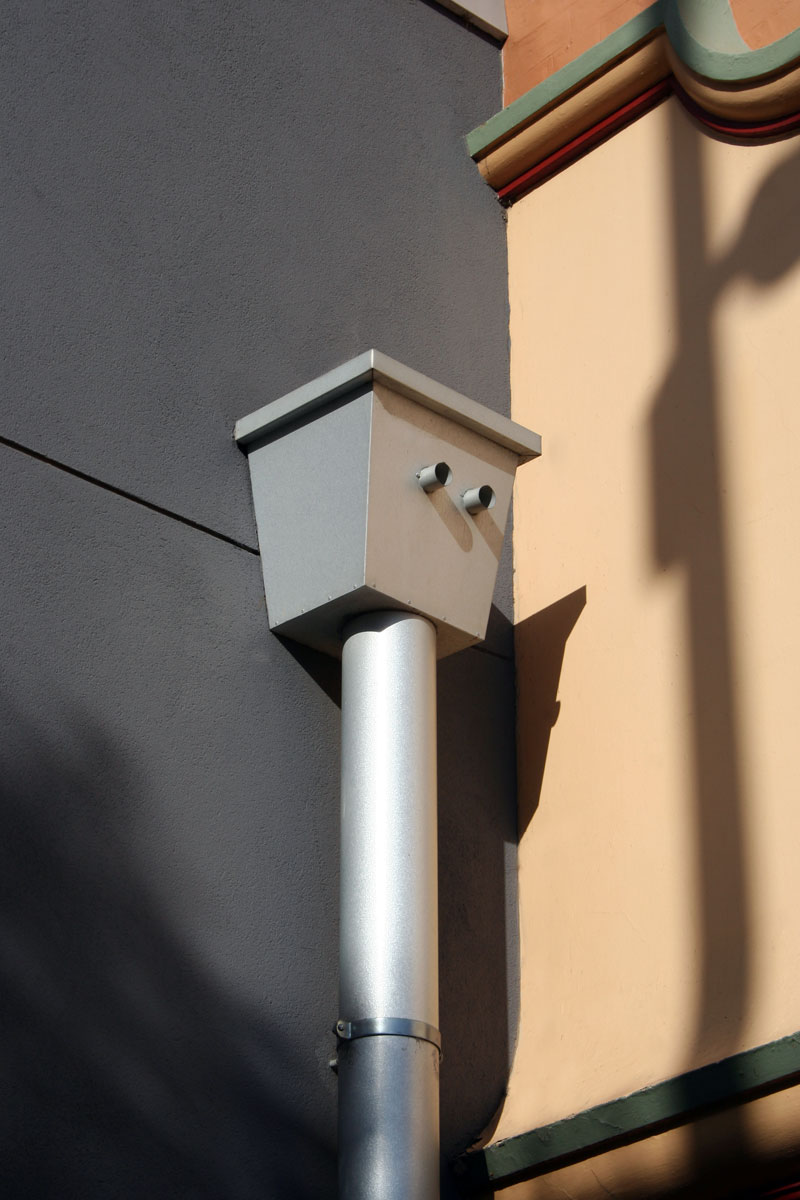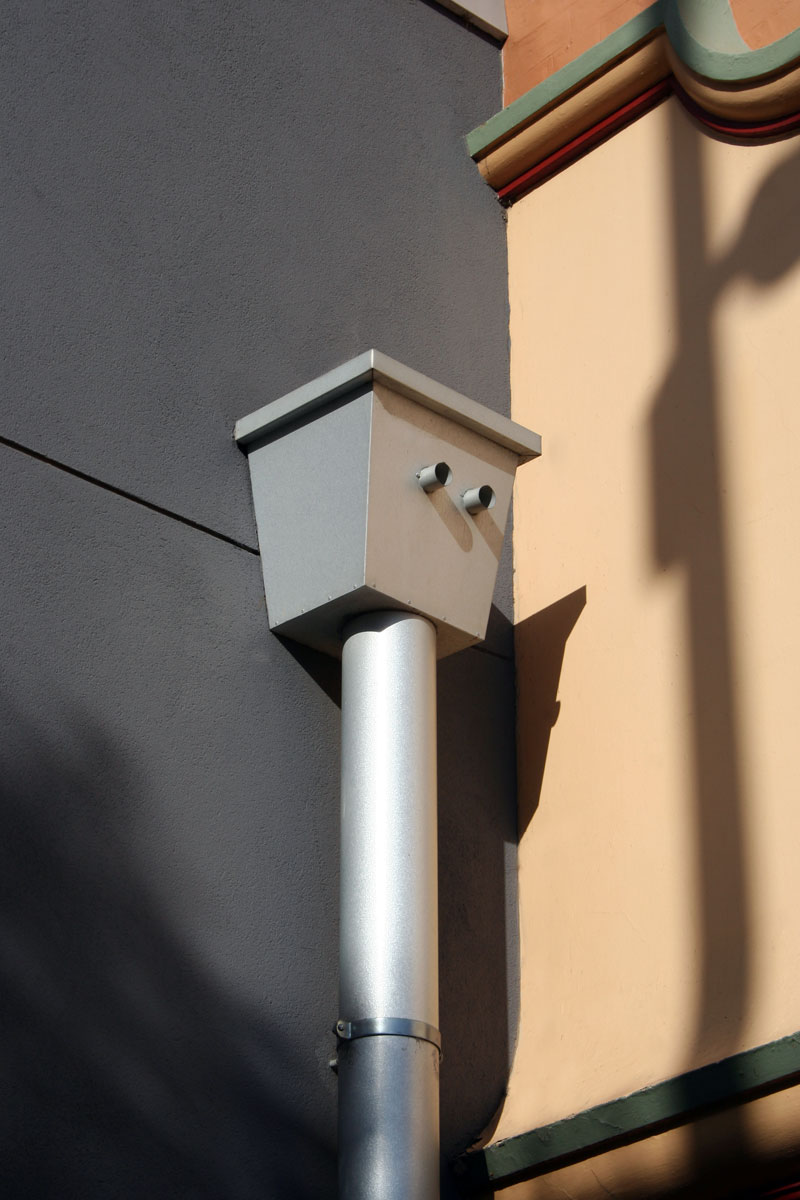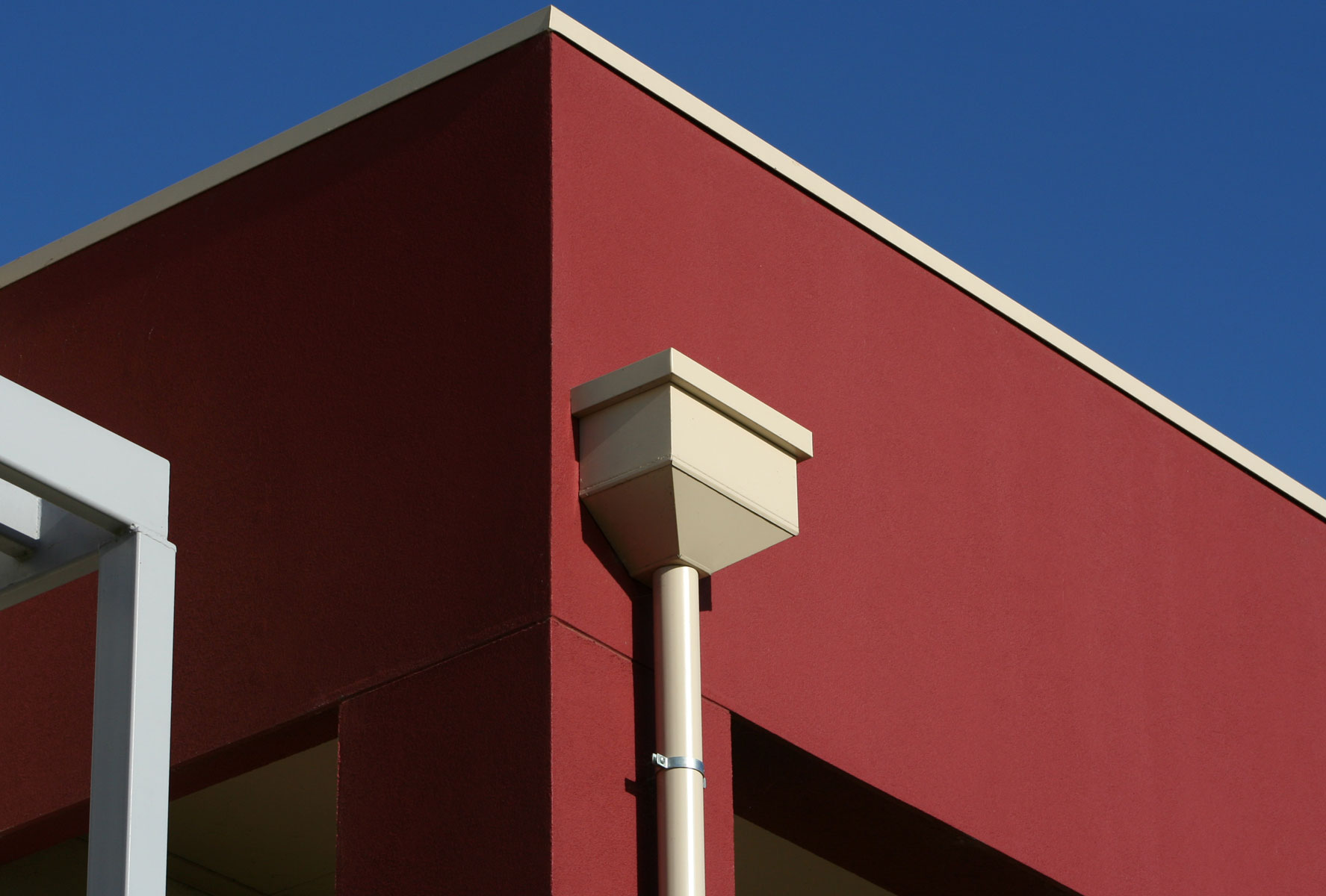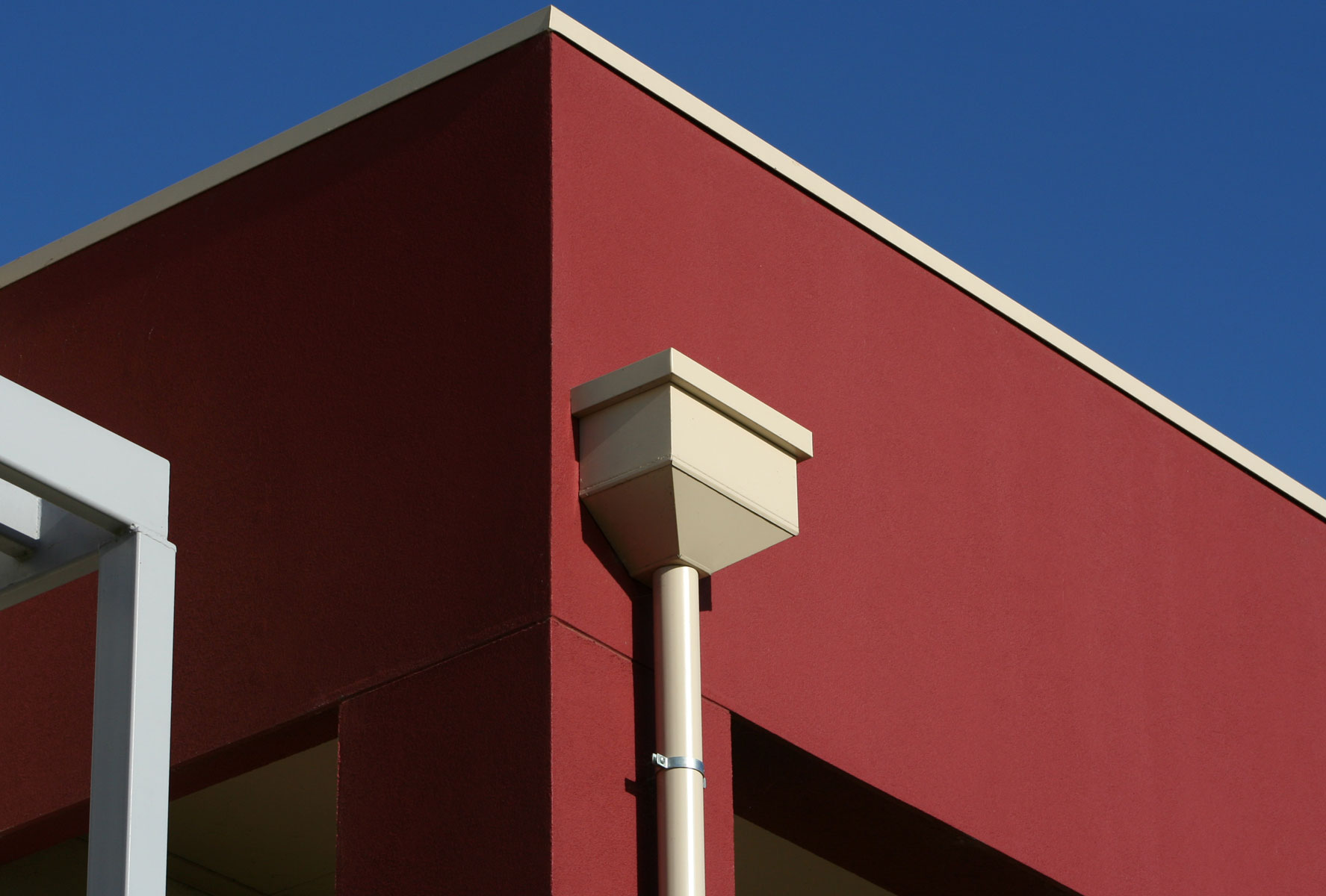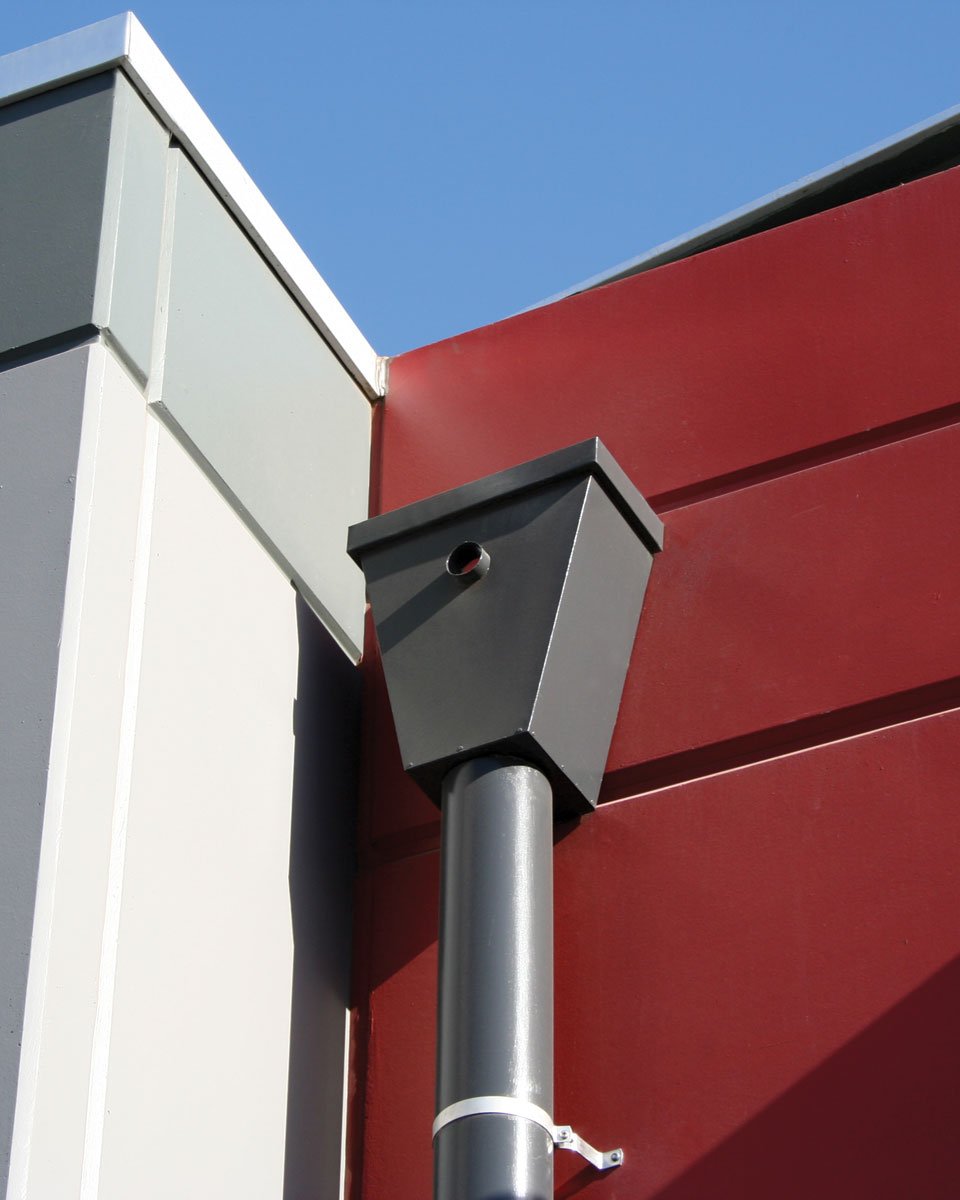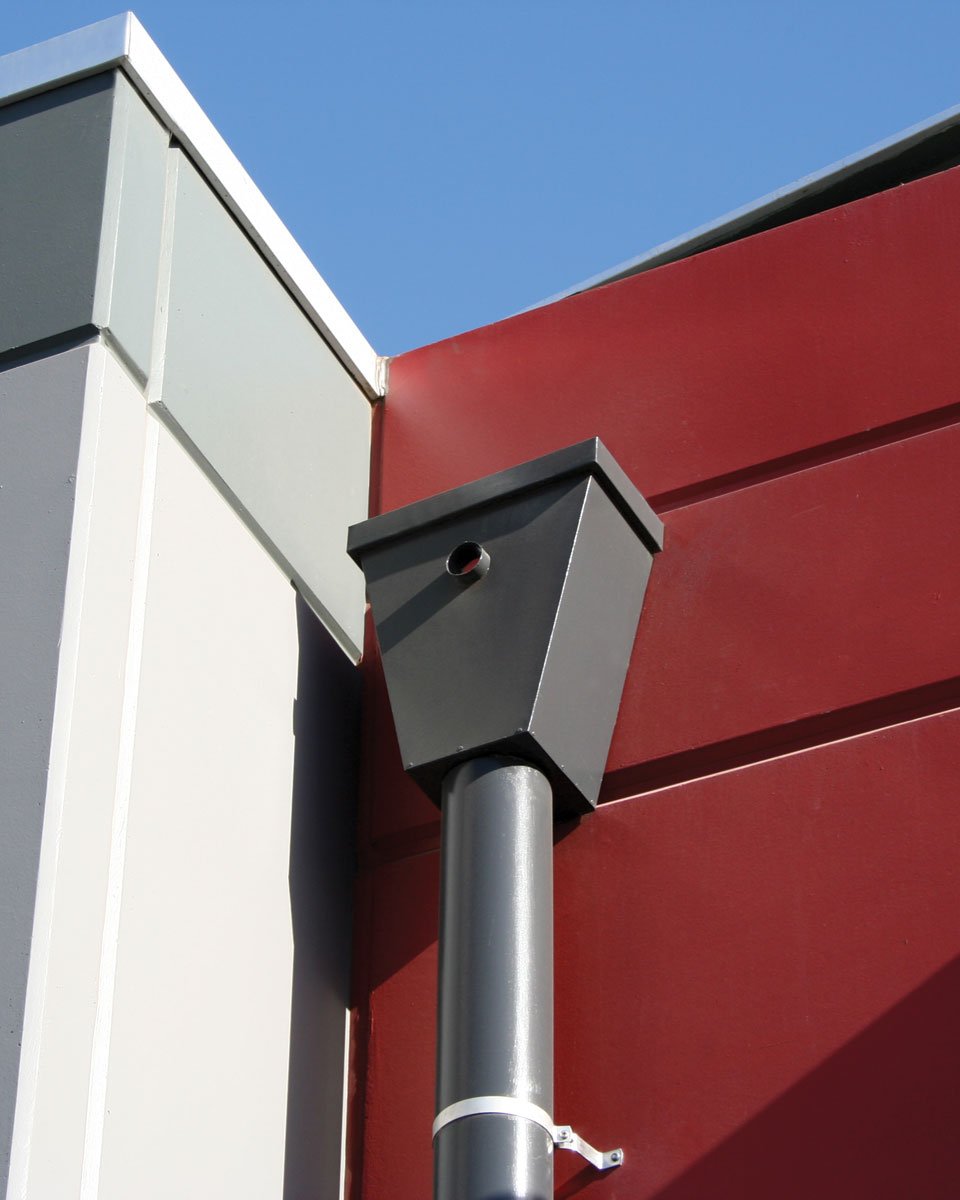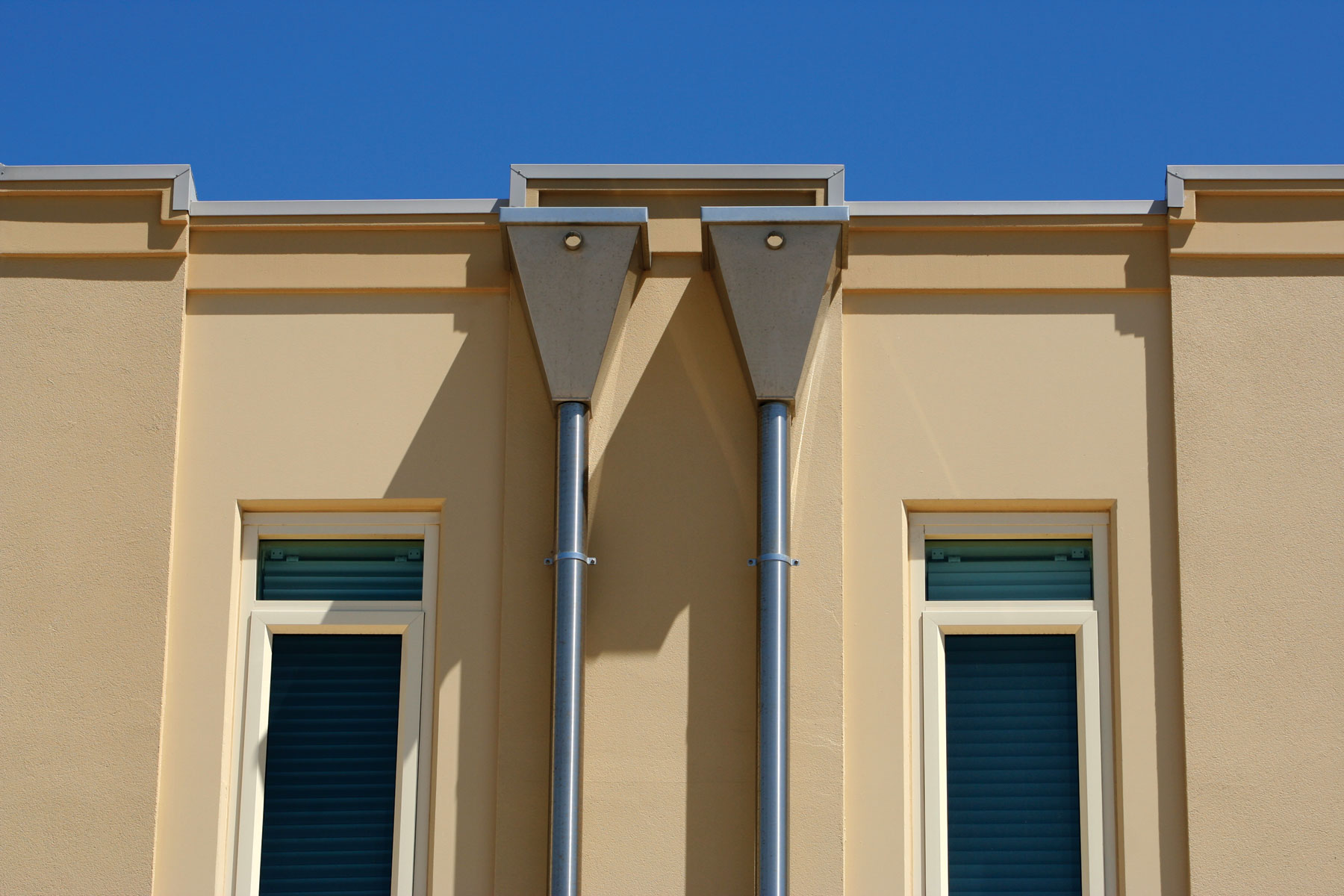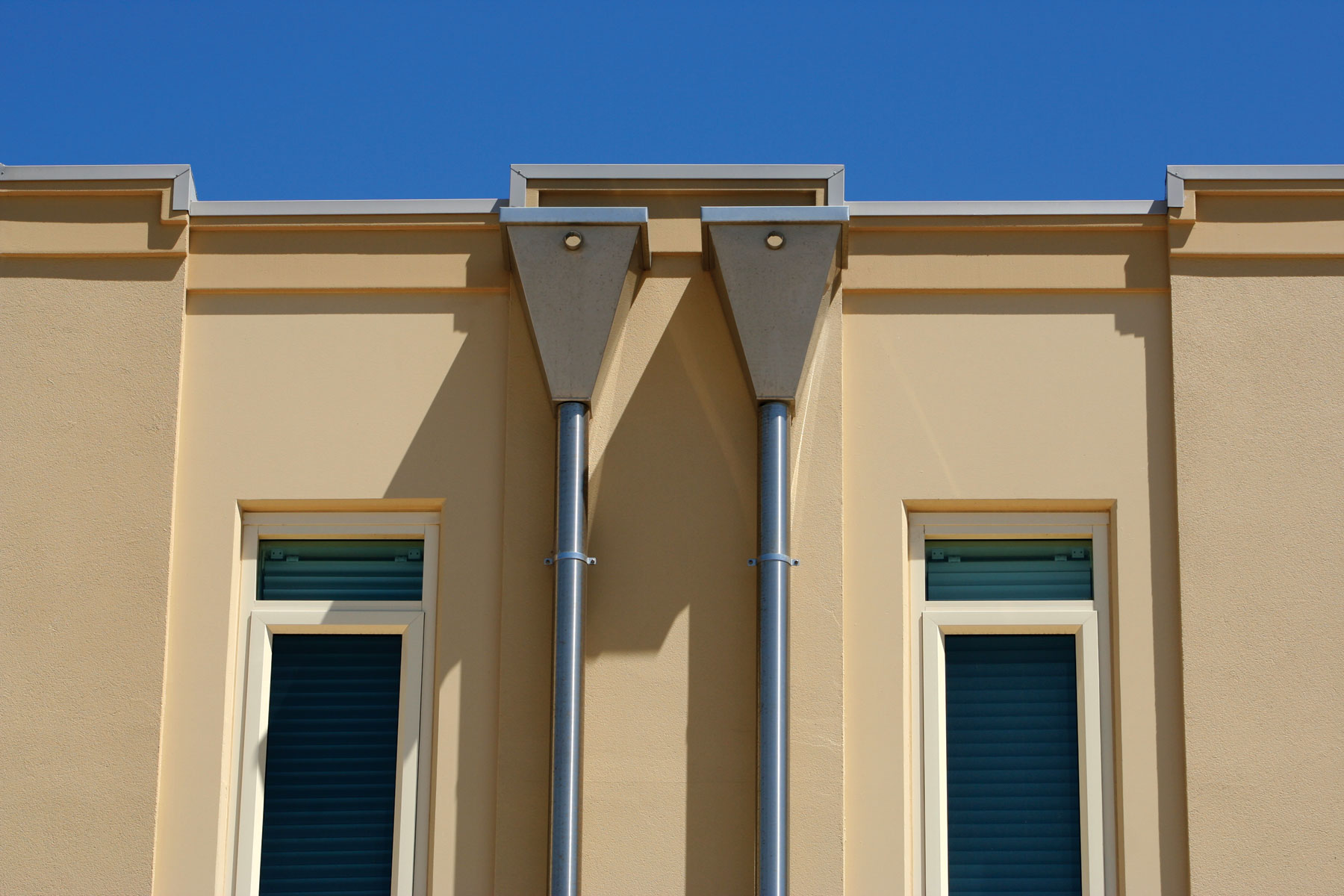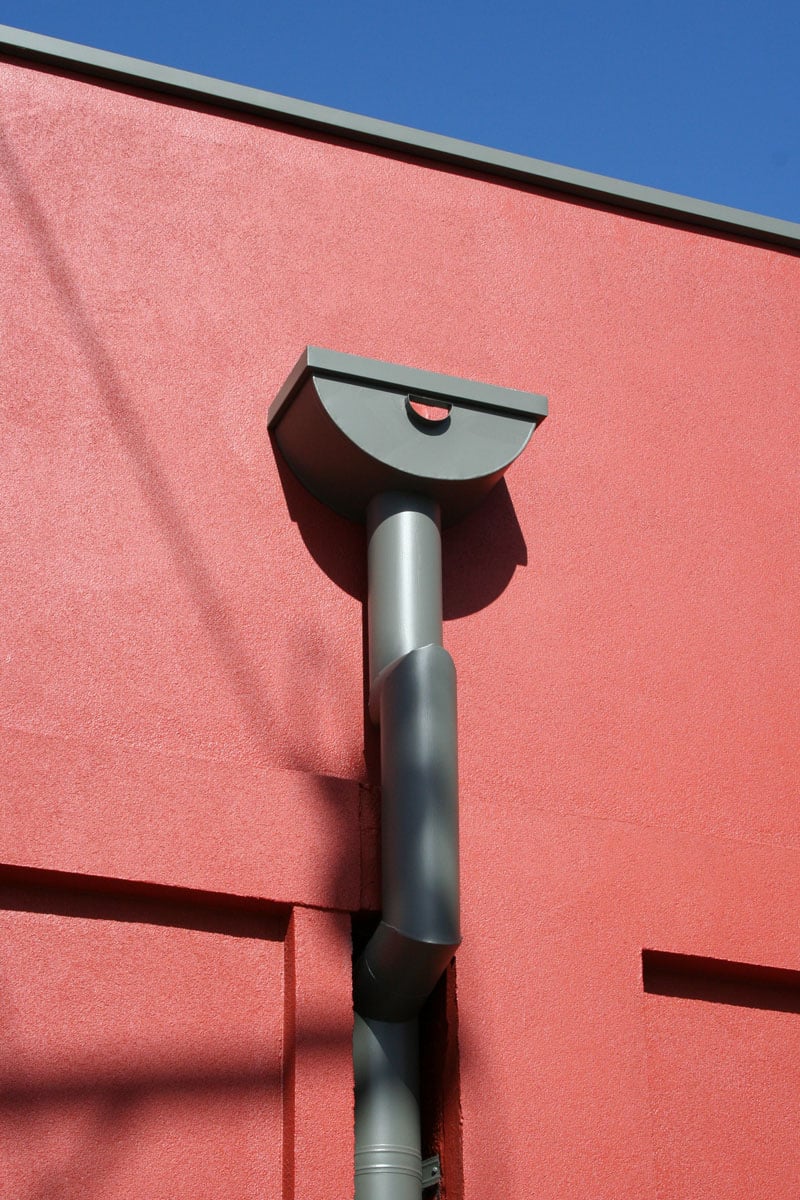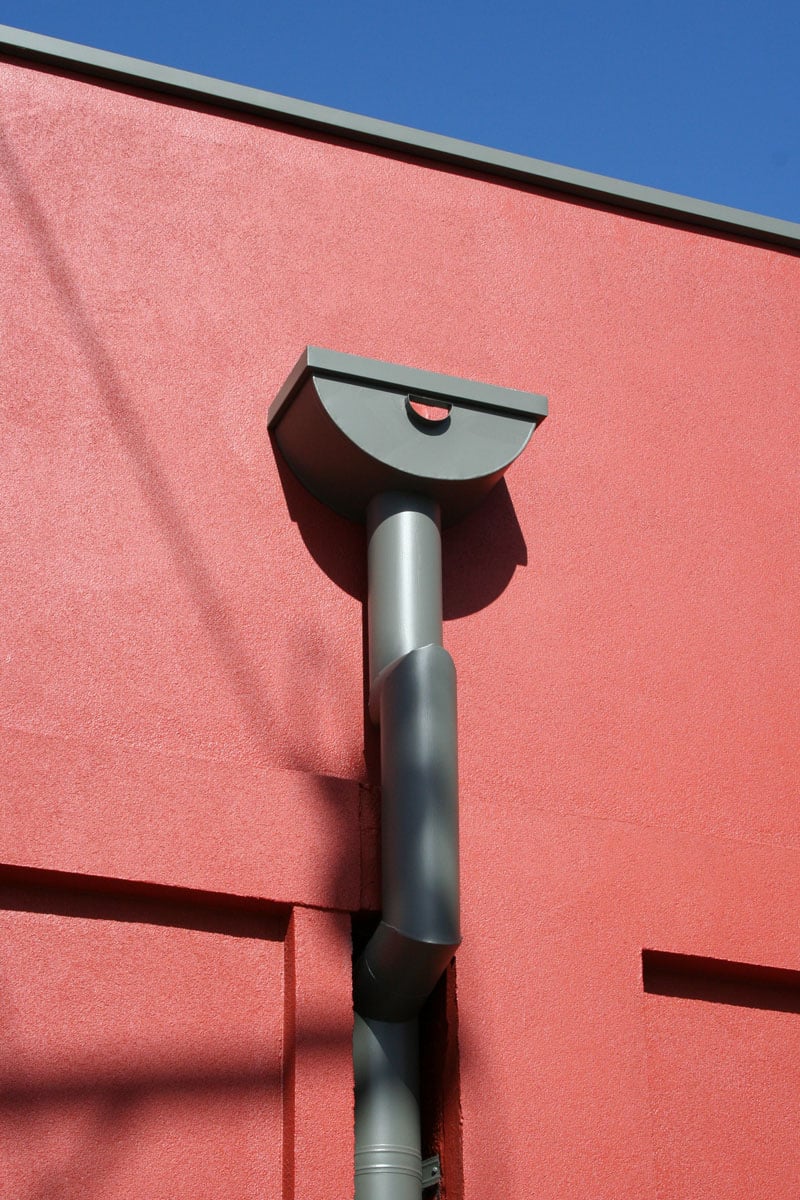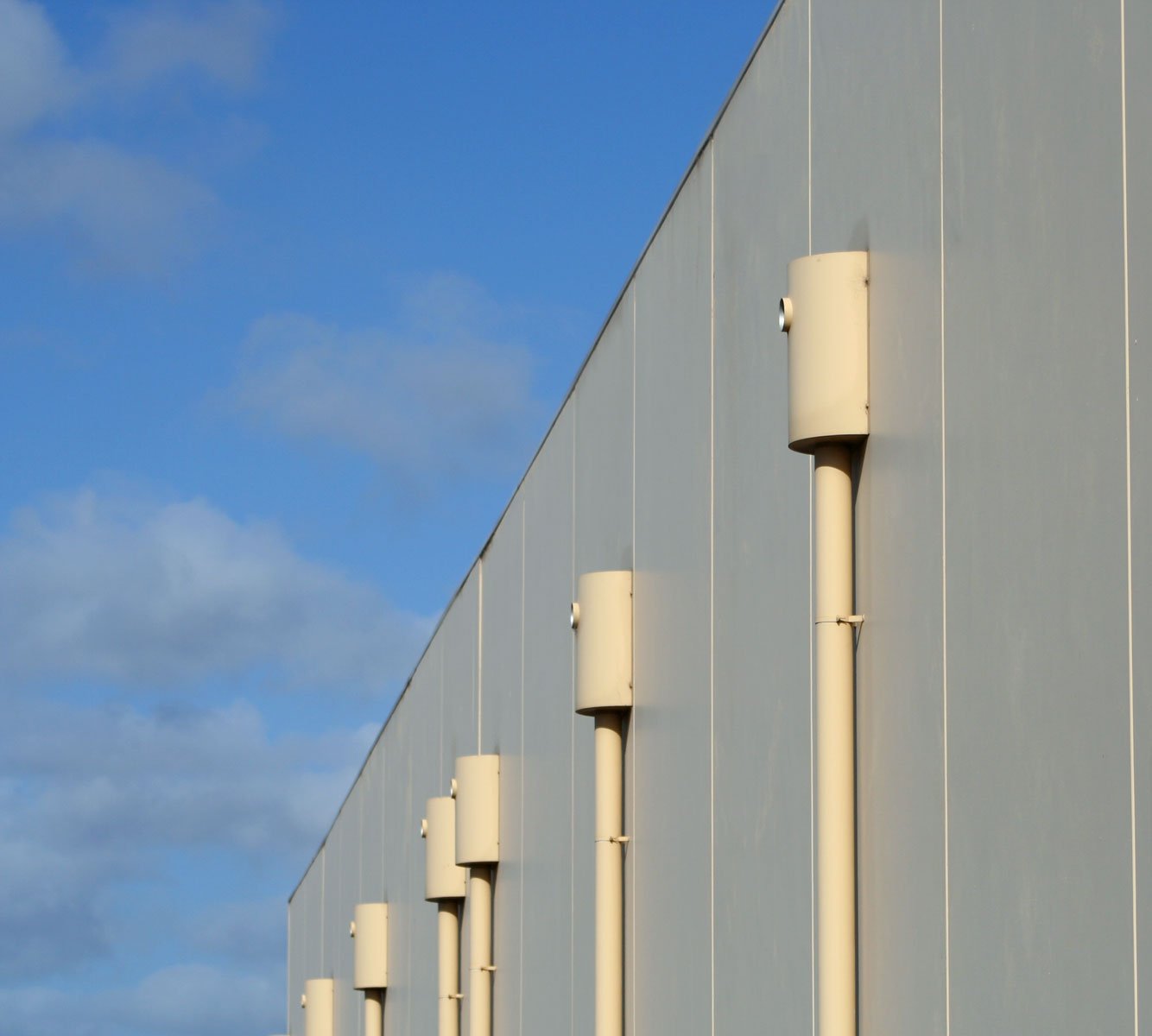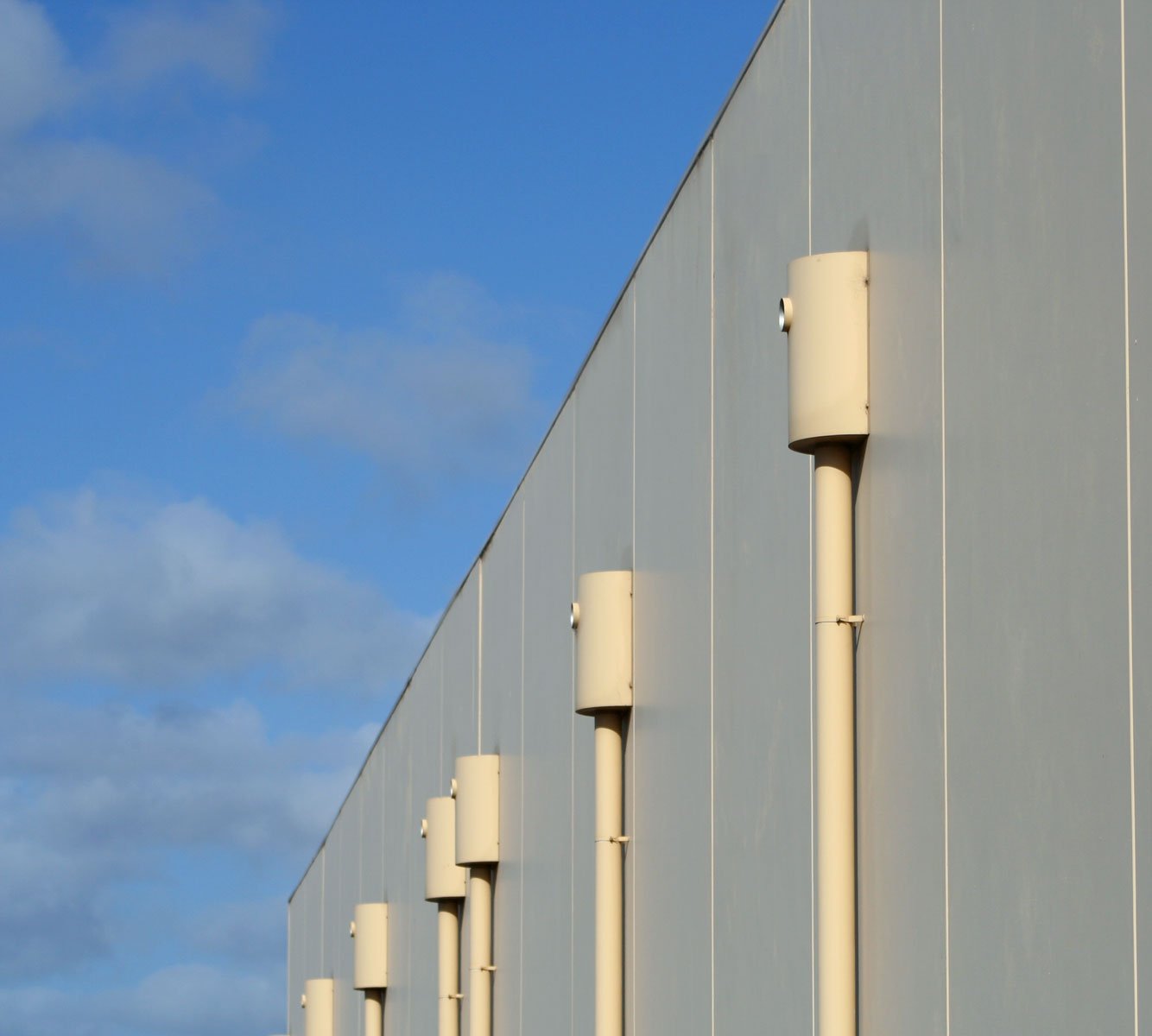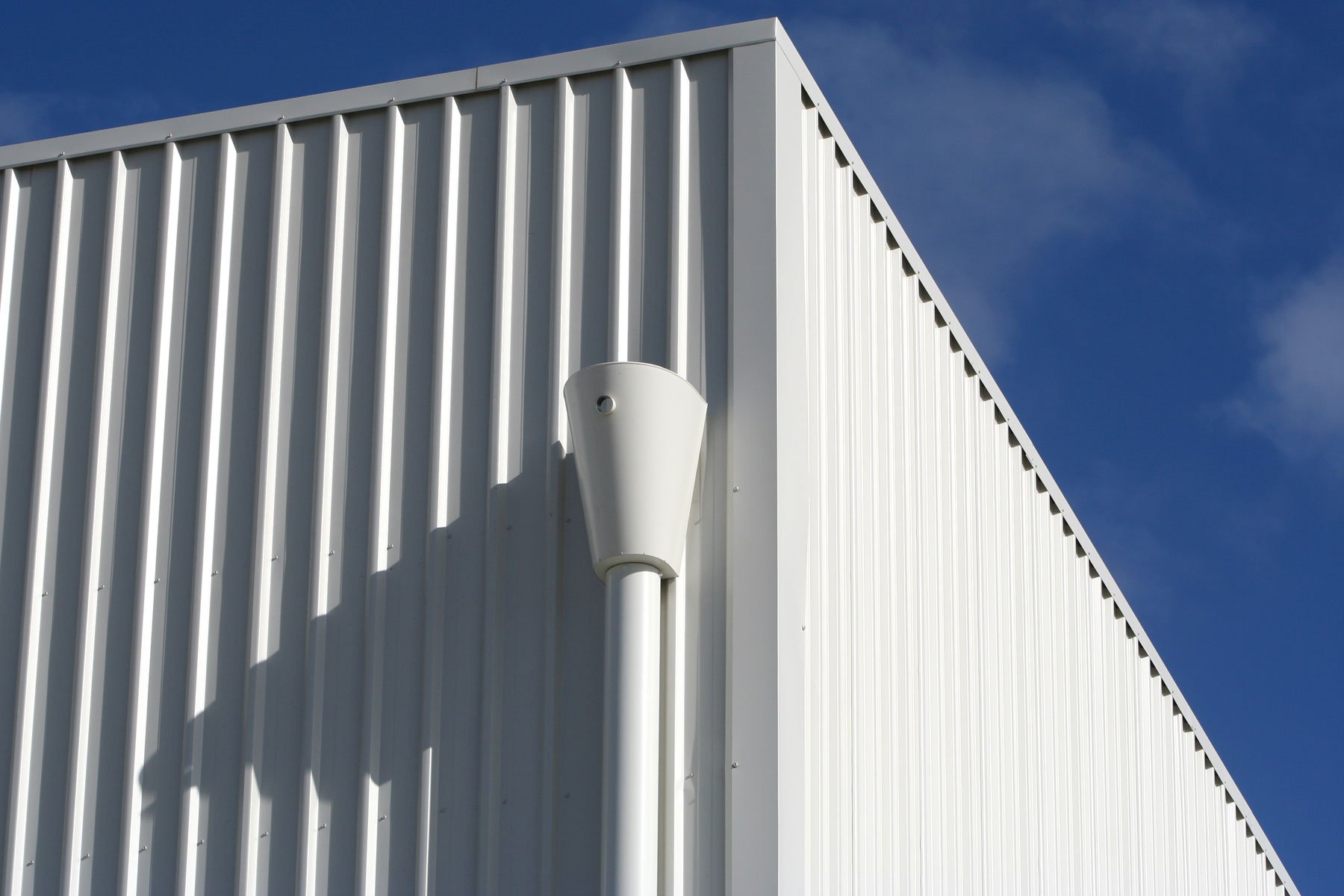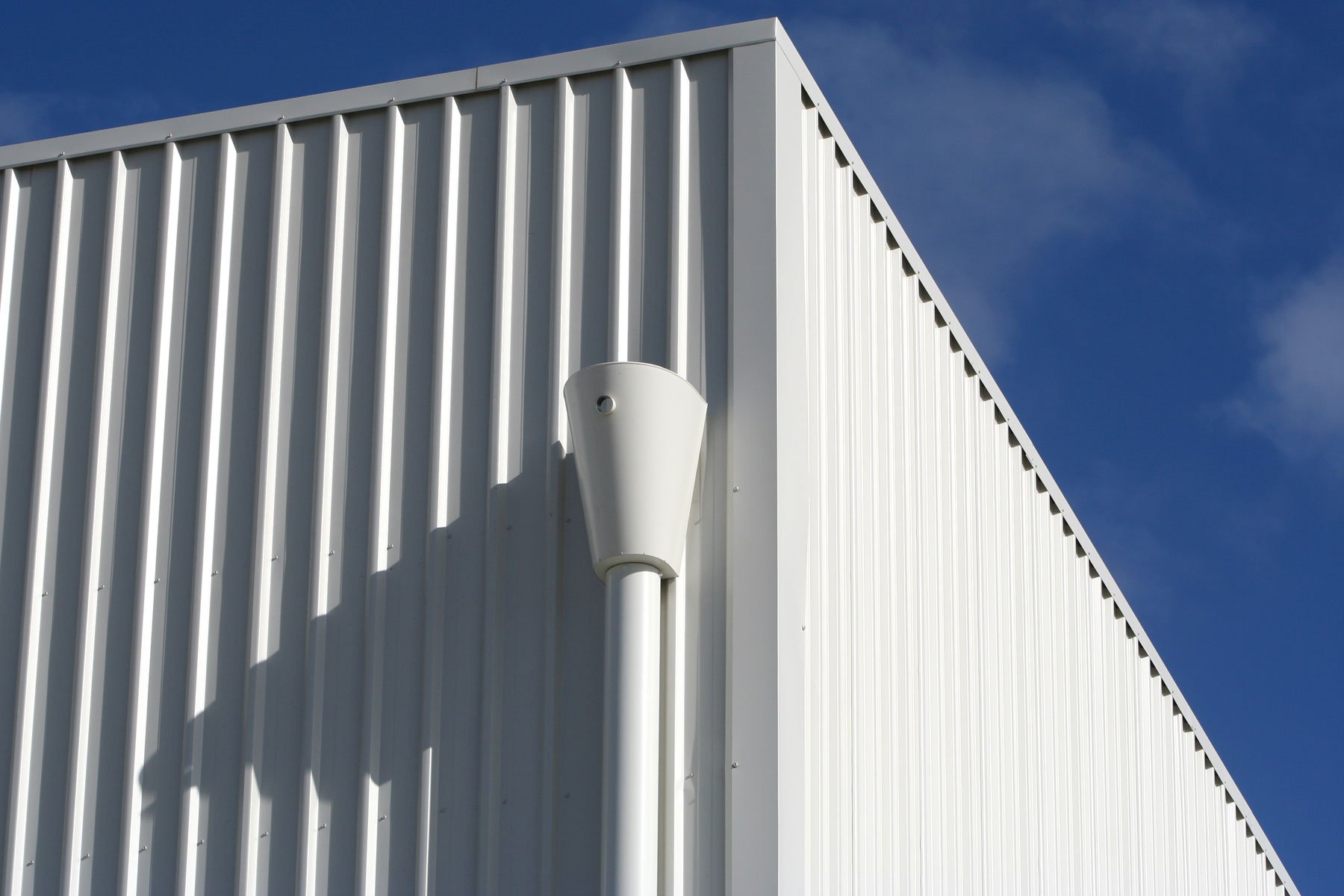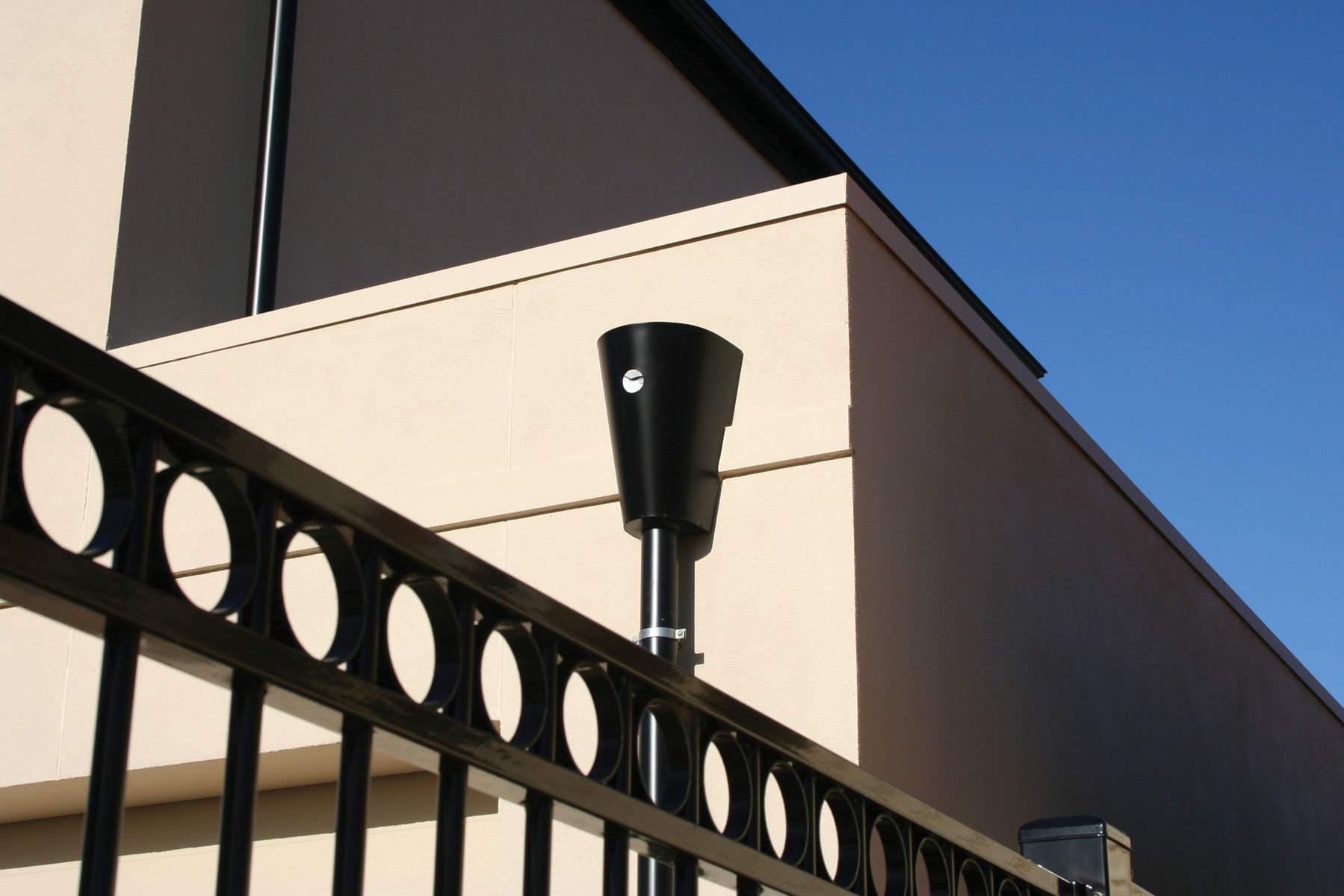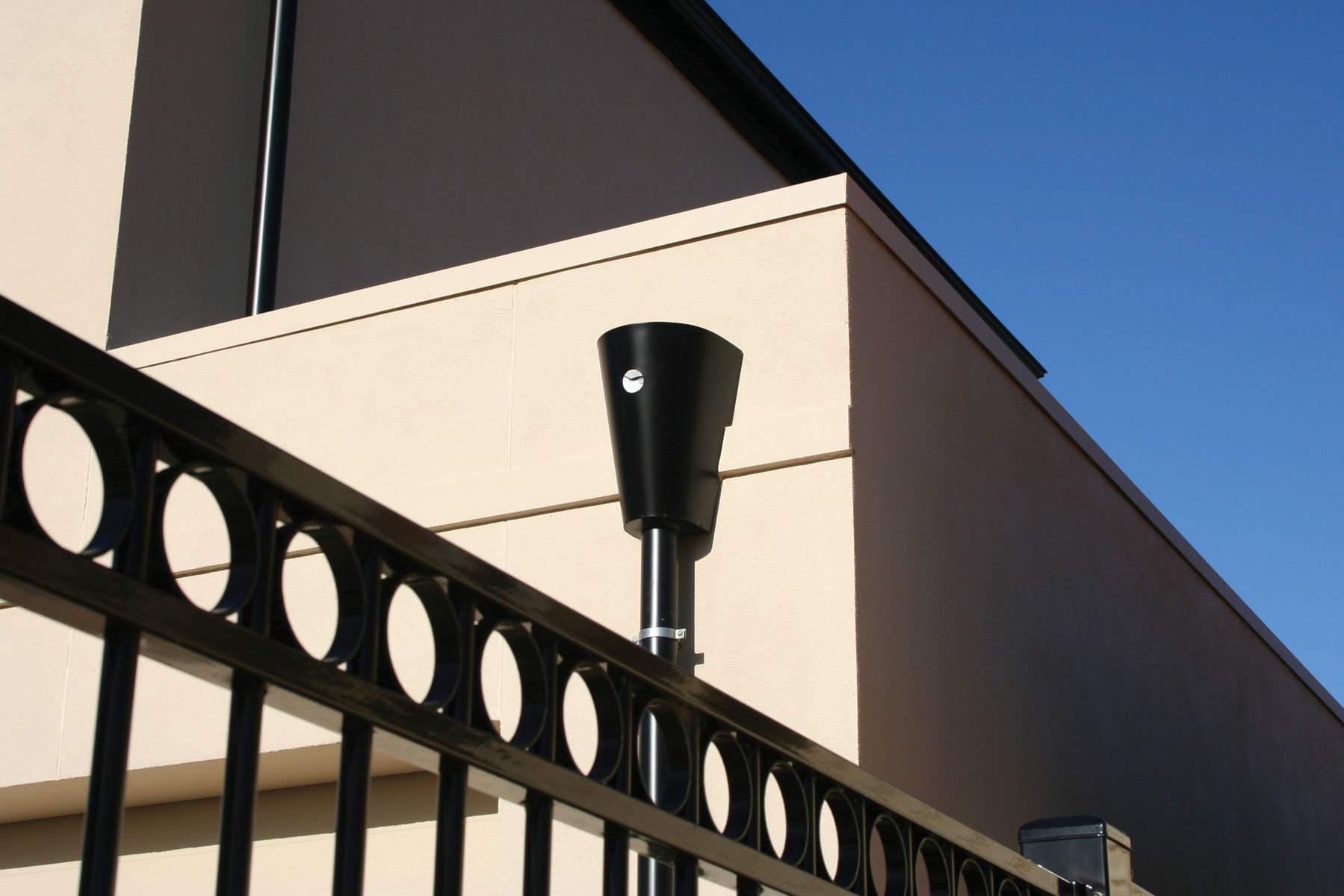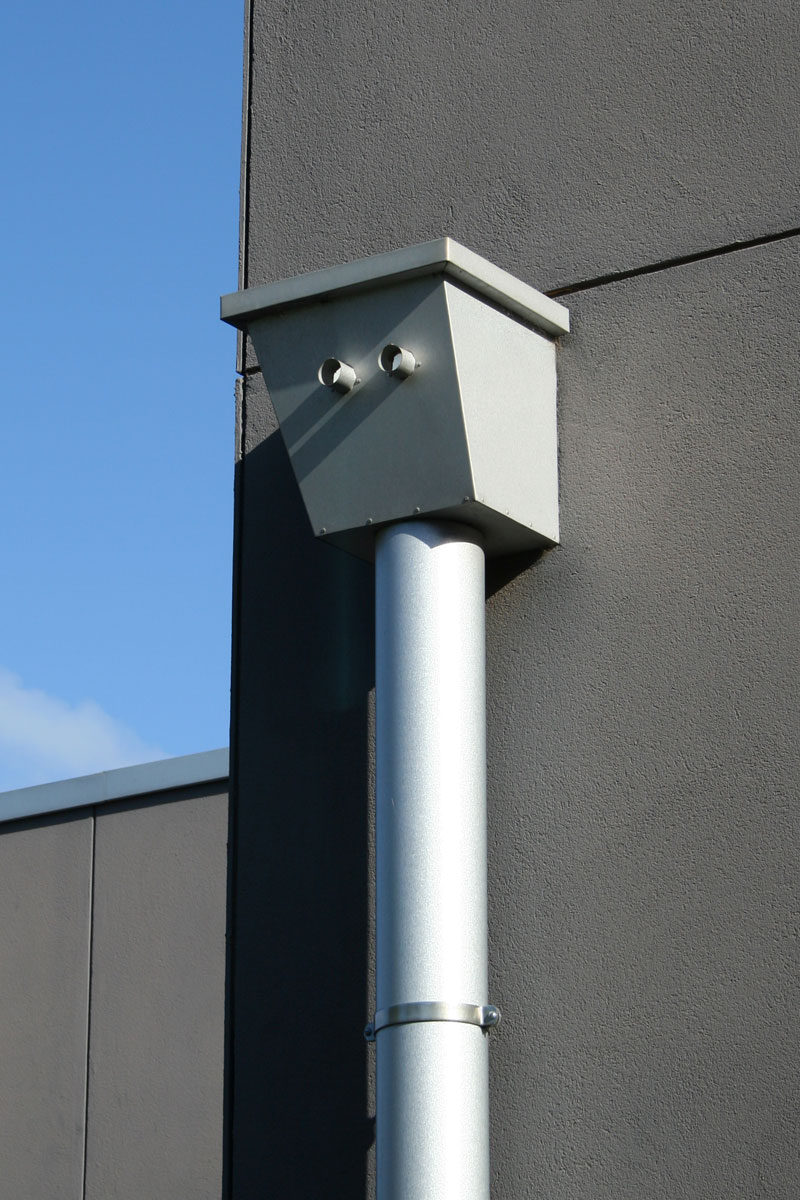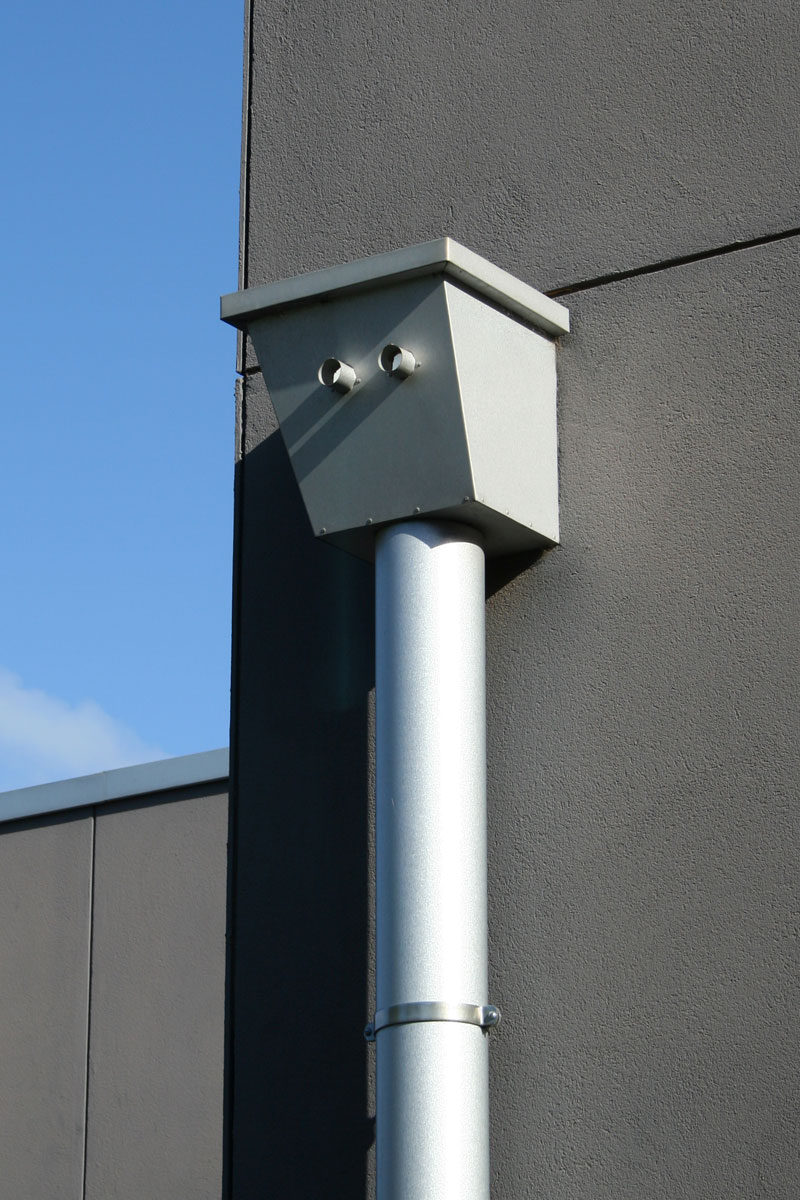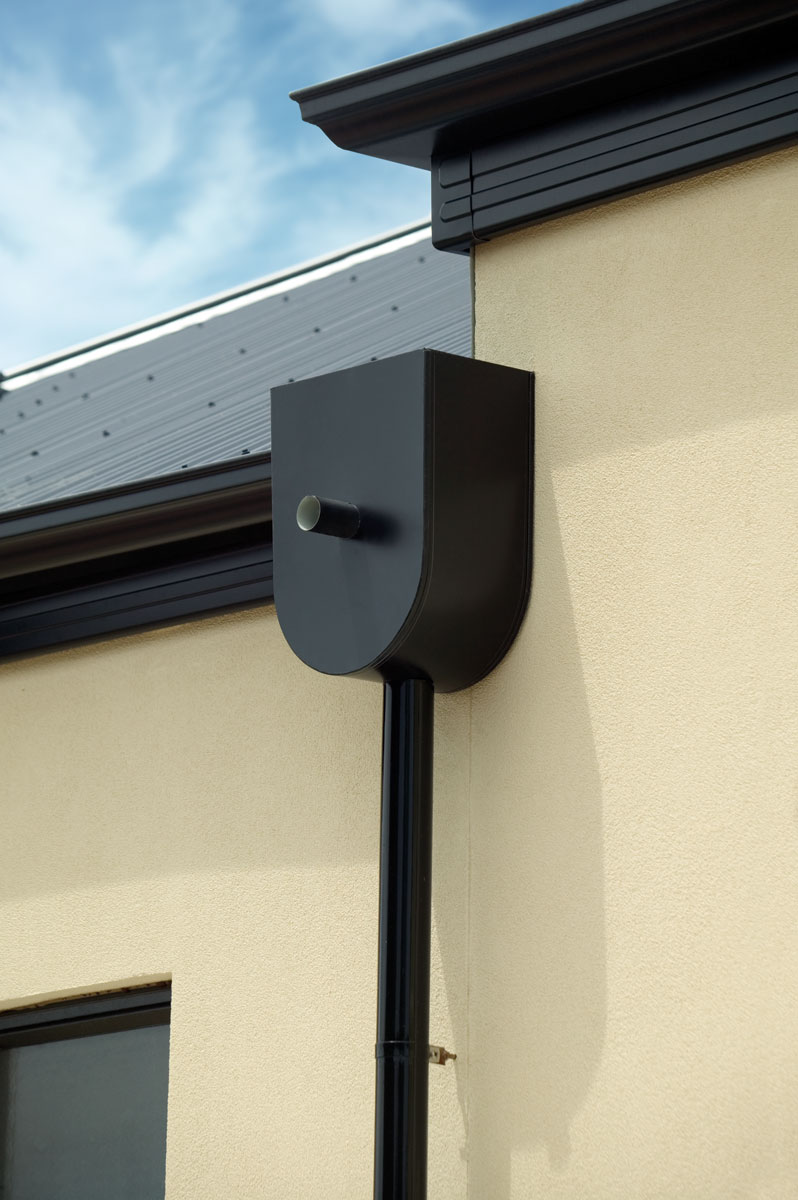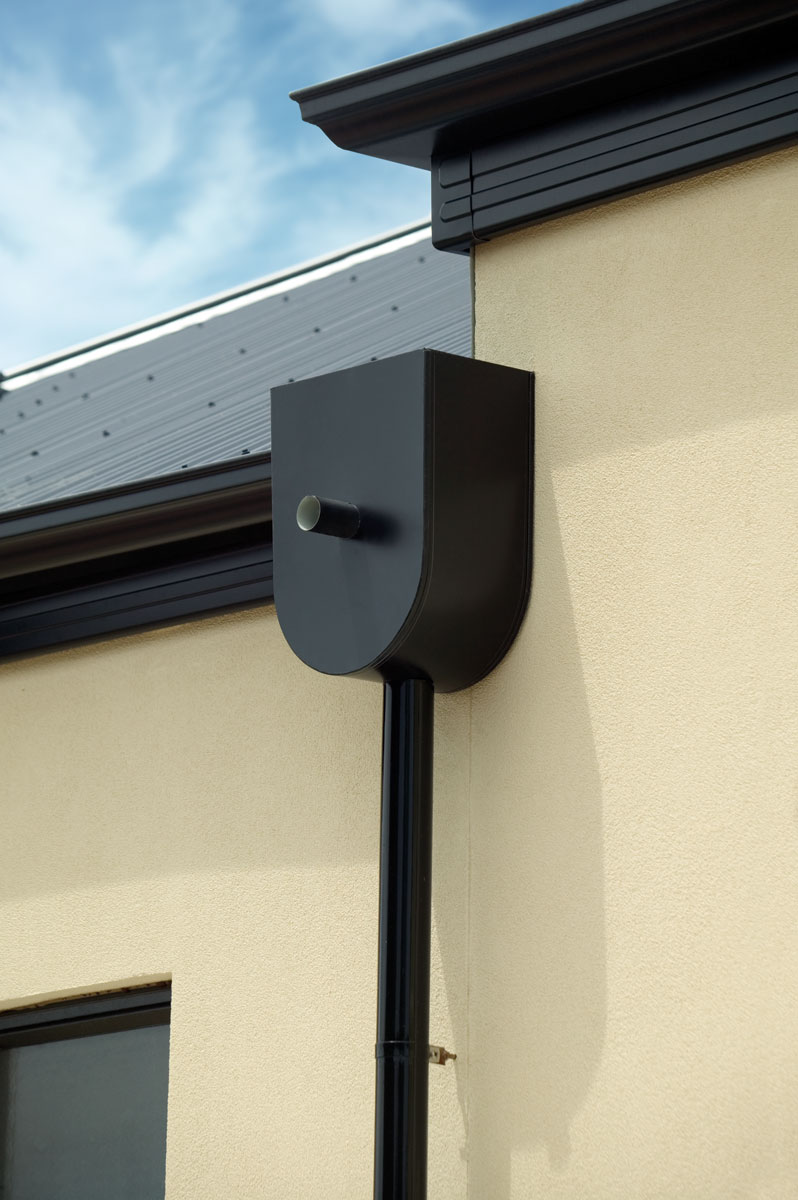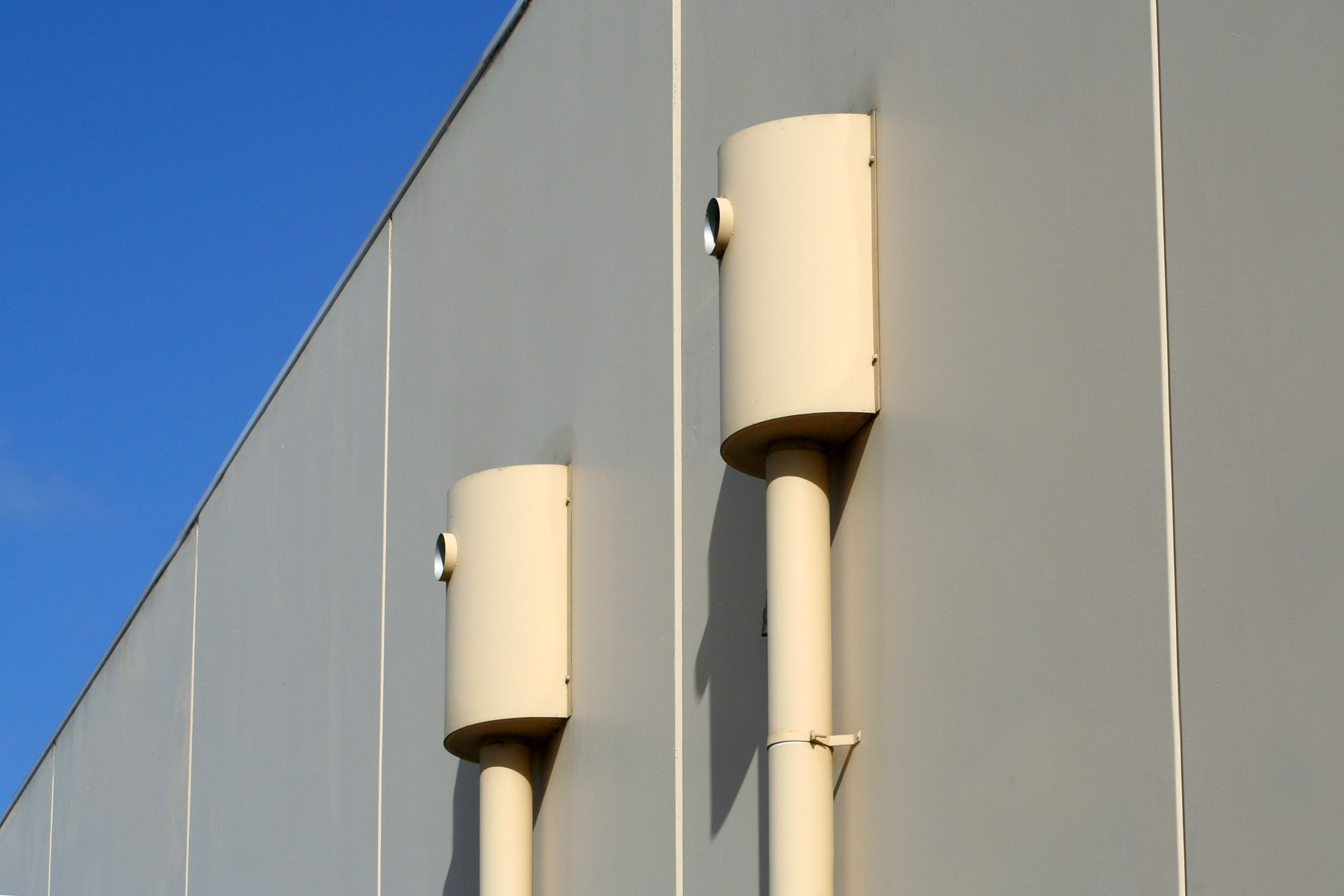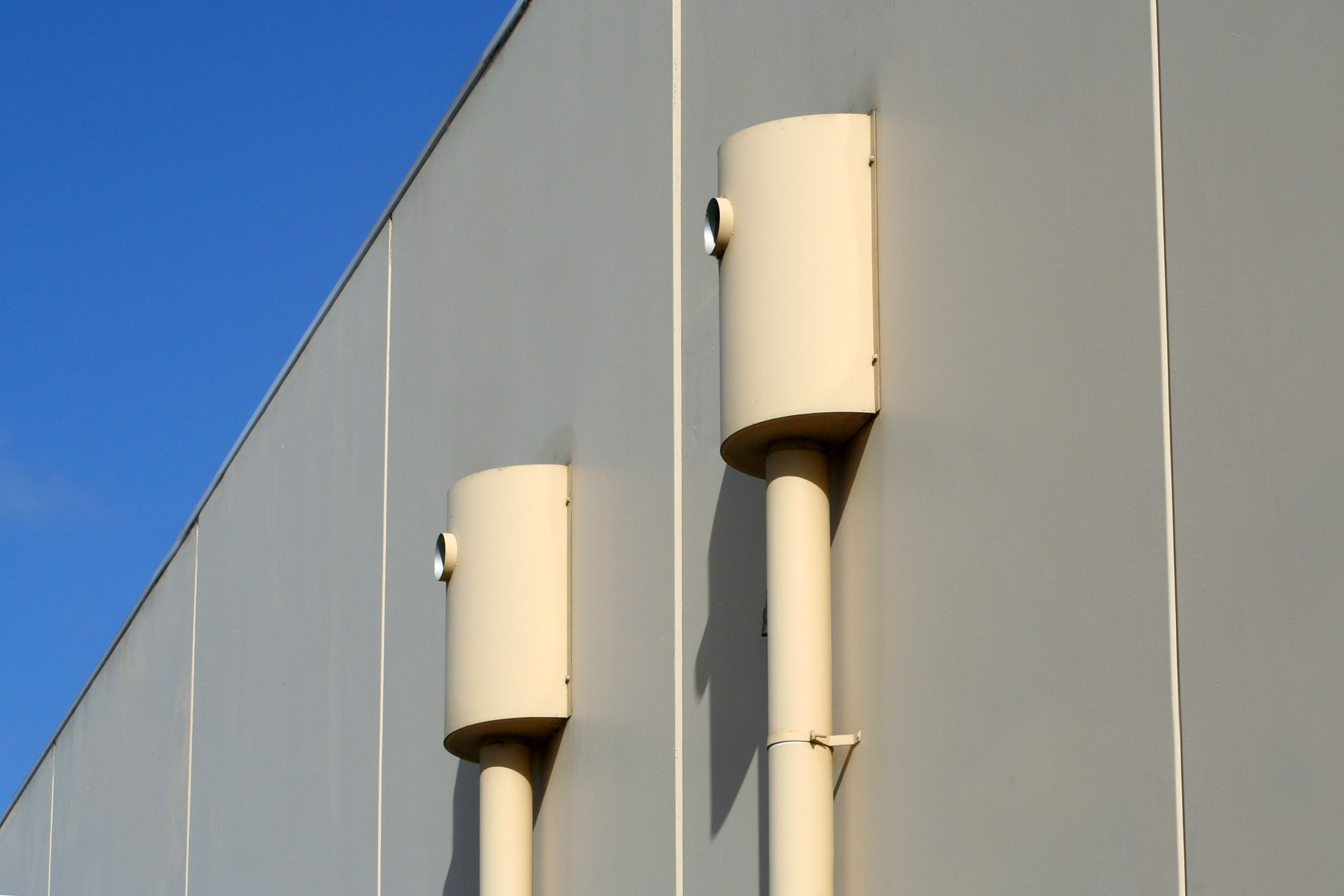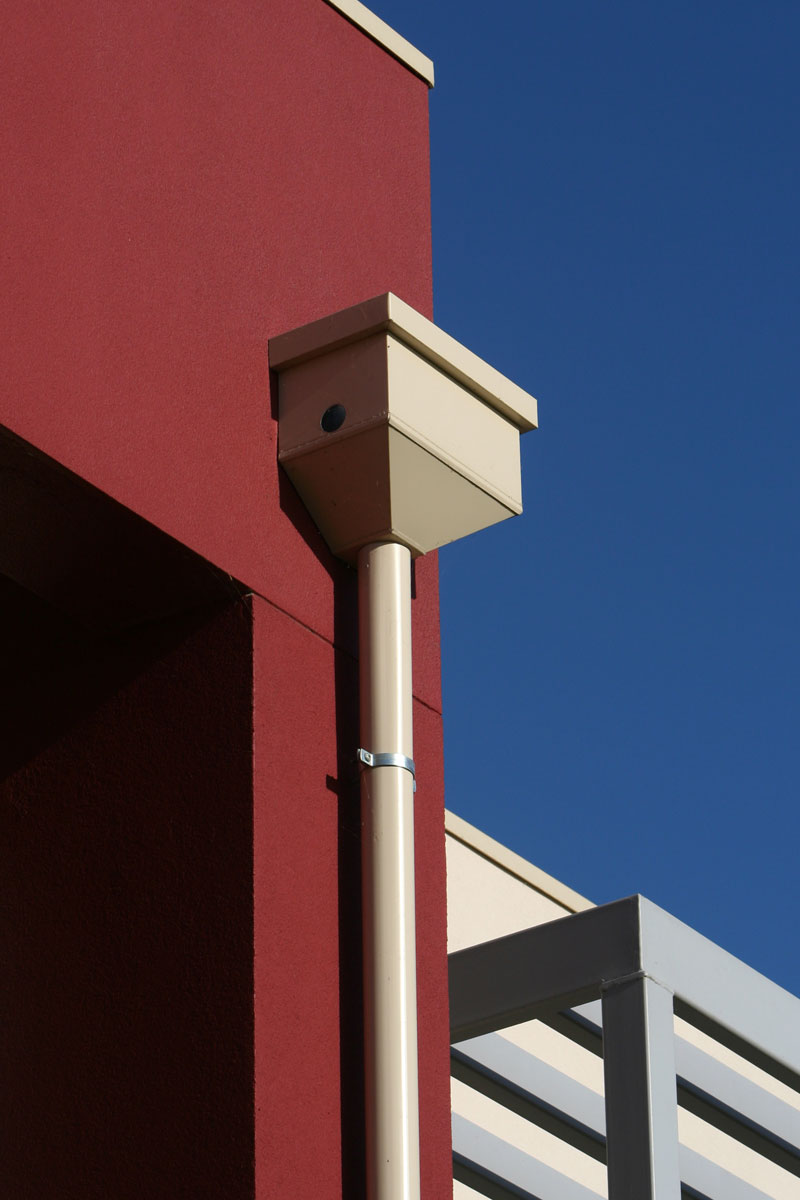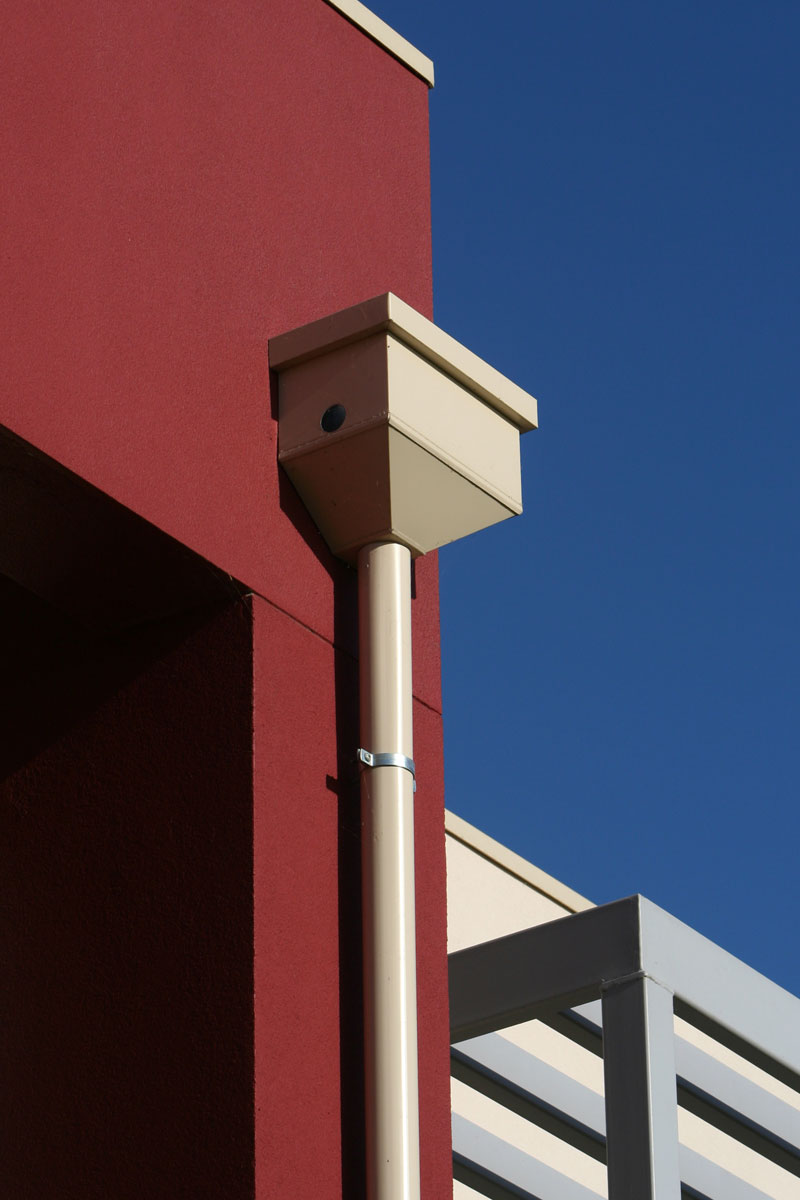 Add the finishing touch with stylish, well-crafted rainheads
Rainheads are an essential design element for buildings where internal box or trough gutters are used. A rainhead or sump is a container located between the gutter and downpipe that aids the flow of water away from the roof. It acts as an external overflow point to reduce water surges into the stormwater system and aid the flow of water down the downpipes. Because railheads are positioned outside, they minimise the risk of water overflow inside a building. The addition of an overflow provision provides even greater protection against water overflow in extreme conditions.
Brochures & Installation Guides
Rainhead Styles
Box Rainheads
Box rainheads have sharp lines that form bold shapes. With a range of square, splayed or tapered designs to choose from, their style is simple and practical. Box rainheads will complement any form of architecture, but they work particularly well on small commercial buildings or on structures with rendered brickwork.
Flat Bottom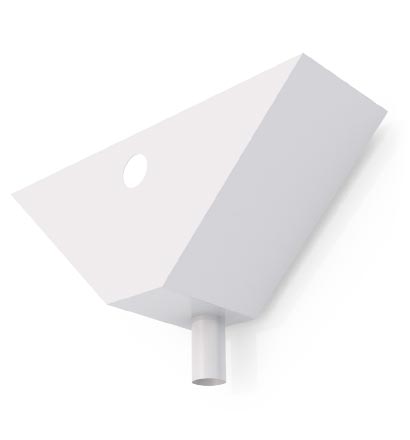 Splayed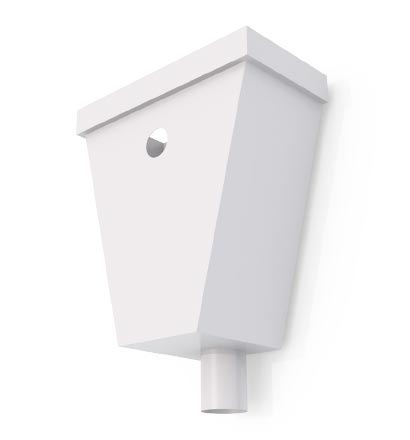 Triangular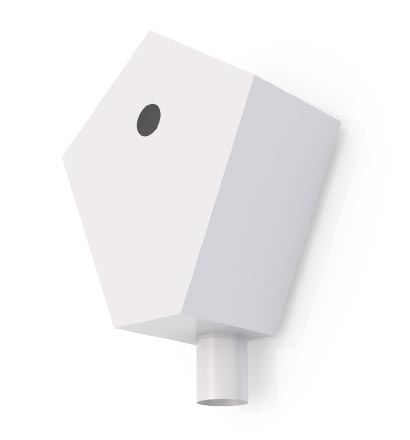 Diamond
---
Tapered Rainheads
Tapered rainheads are popular in industrial applications due to their strength and resilience. Their tapered bottom assists in the natural rotation of the entering water, therefore increasing the efficiency of the rainhead. The bead around the top of the design helps to strengthen the rainhead and protect it from damage during maintenance.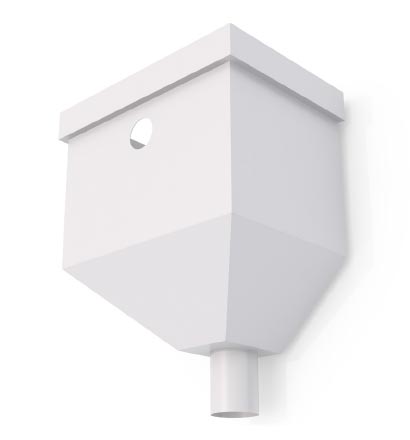 Tapered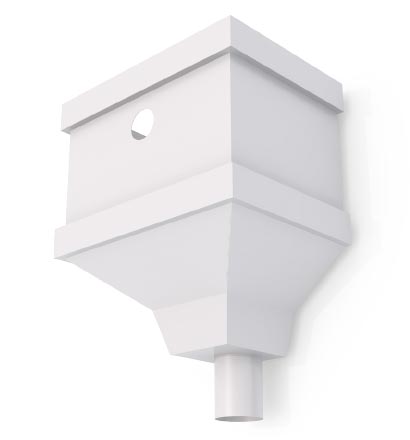 Custom Tapered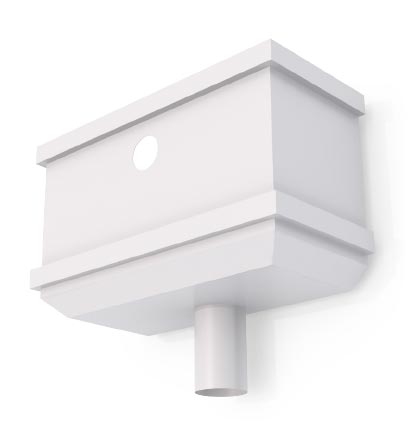 Low Profile
---
Curved Rainheads
The smooth flowing, simple lines of the curved rainheads are designed to form a seamless blend with any building. With a classic shape that has a timeless appeal, they will complement both traditional and modern architecture. The understated lines not only exude a sense of quality, they also make the range one of the most economical styles.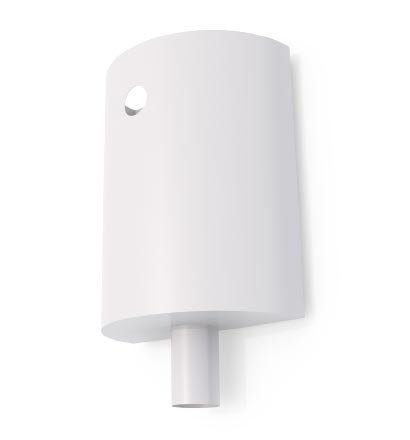 Half Cylinder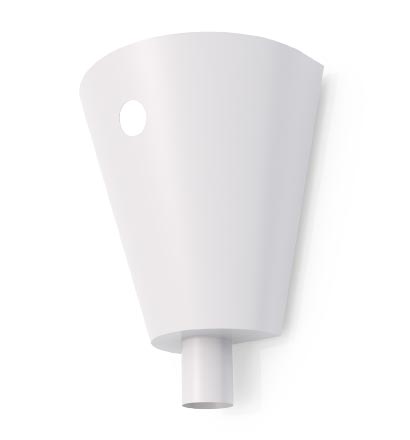 Conical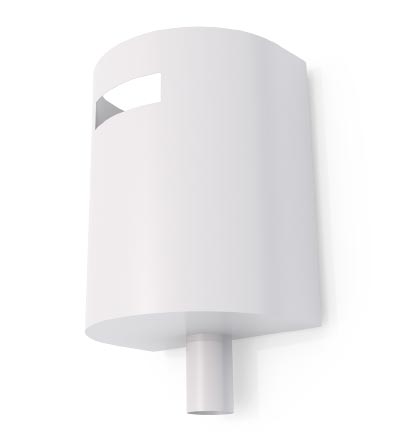 Ned Kelly
---
Round Rainheads
Create a bold, dramatic statement with the modern curves of the round rainhead range. Combined with the use of strong, vivid colours, their design will impart any building with individuality and flair. With six styles to choose from, the range offers a broad selection of geometric designs to complement any form of architecture.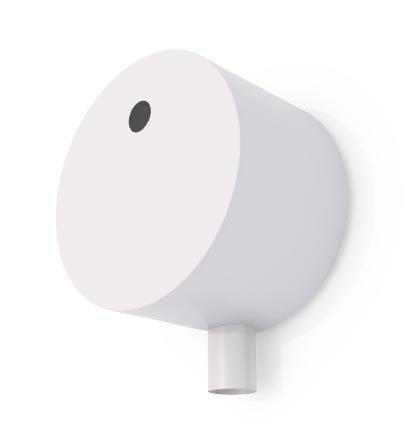 Circular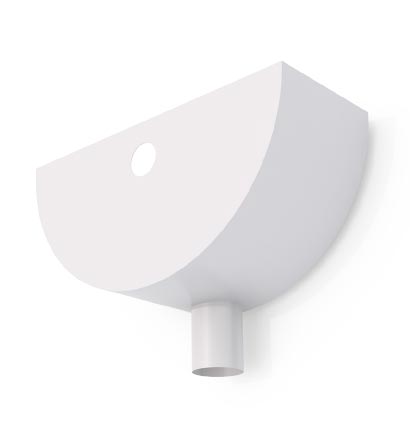 Half Round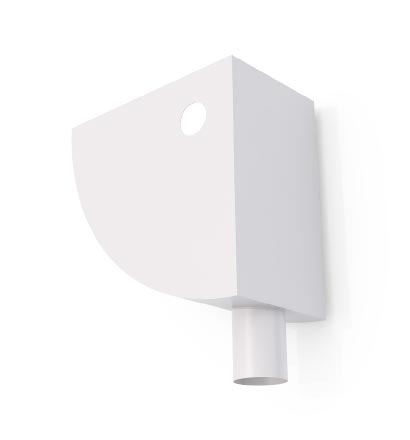 Quarter Round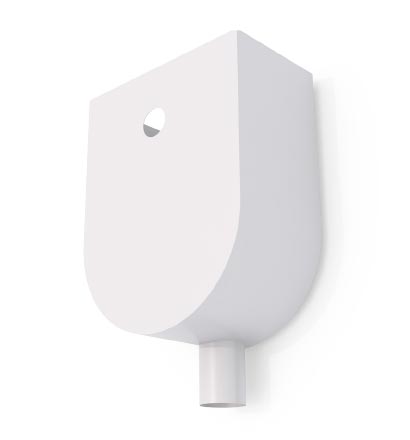 U-Shape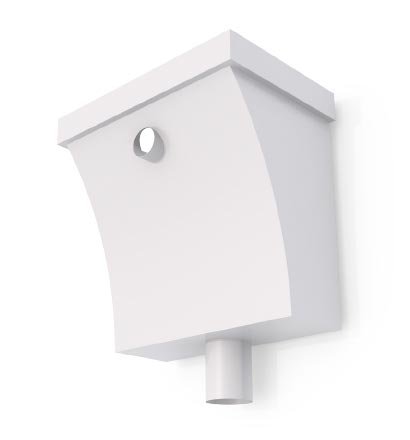 Concave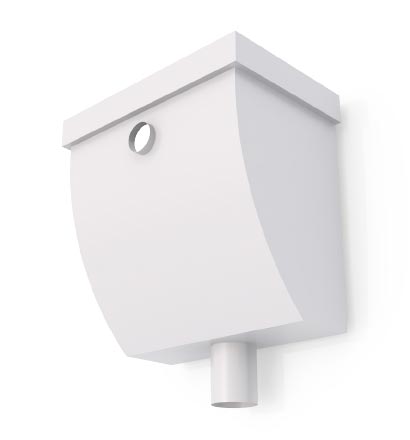 Convex
---
Segmented Rainheads
Add a touch of class with the prestigious and skilfully made segmented rainheads. Their design works well with ornate and intricate architecture.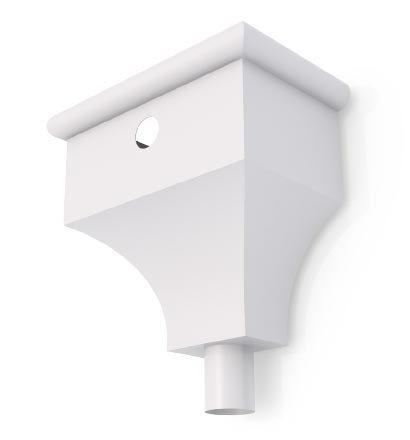 Colonial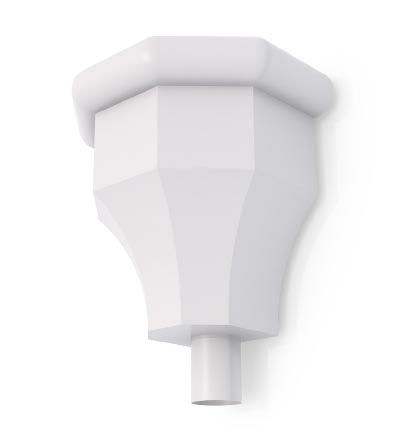 Ornate
Selecting a Size and Style
Stratco rainheads are suitable for both residential and industrial applications. Stratco can manufacture any custom rainhead design to your design.
Or choose from one of our five standard rainhead styles: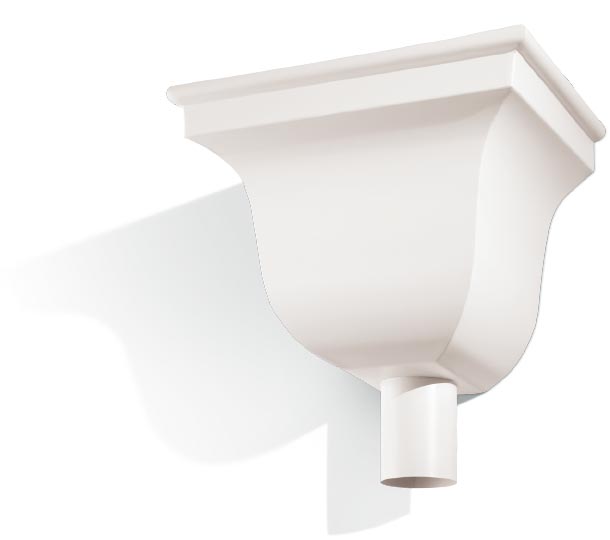 Box
Tapered
Curved
Round
Segmented
Choose from a range of materials including:
Zinc/al
Pre-painted colour finish
Stainless steel
Aluminium
Rainhead Sizes
When determining the size of your rainhead you will need to consider such things as rainfall intensity, occurrence, use of the building and the size of the box gutter. This is best done by your architect, engineer or building designer and should conform to the requirements of AS/NZS 3500.3:2003 Plumbing and Drainage.
Sizes
Length
Width
Height
Length
Width
Height
200
175
200
375
325
325
250
175
200
400
250
300
275
175
200
400
300
300
275
200
225
400
350
300
275
225
225
400
375
325
300
225
225
450
300
300
350
225
250
450
250
375
300
225
250
500
225
225
350
300
225
500
300
300
325
325
250
600
300
300
350
300
300
600
325
350
375
250
275
600
300
375
375
300
300
600
325
375
Ordering Your Rainhead
Download the Rainhead Ordering Brochure.
When ordering a rainhead you must specify the dimensions of the design. You will need to know the length, width and height. Depending on the style you choose, you may also need to know the bead height. See below for three examples showing the dimensions you will require.
All rainheads include a fitted downpipe outlet which is available in a wide range of sizes. When ordering your Stratco Rainhead it is important that you specify the size and position of the downpipe outlet.
An overflow provision is also included on all standard Stratco rainheads. The size and position of the overflow needs to be specified when your rainhead order is placed. Overflow spouts are available as optional extras, in round, square or rectangular shapes.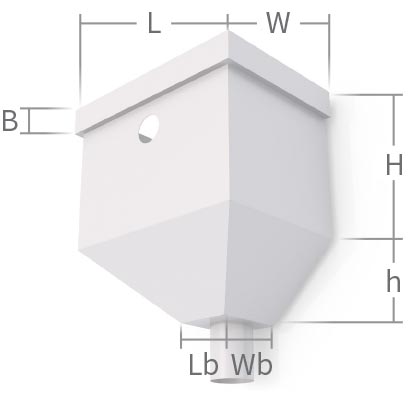 Tapered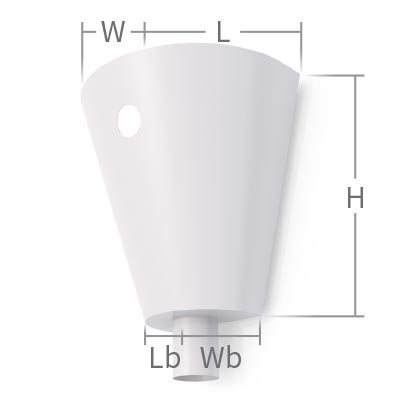 Conical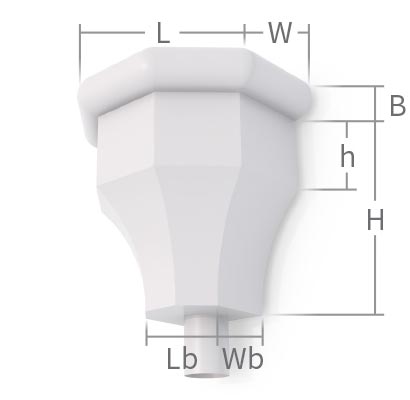 Ornate