has been added to your cart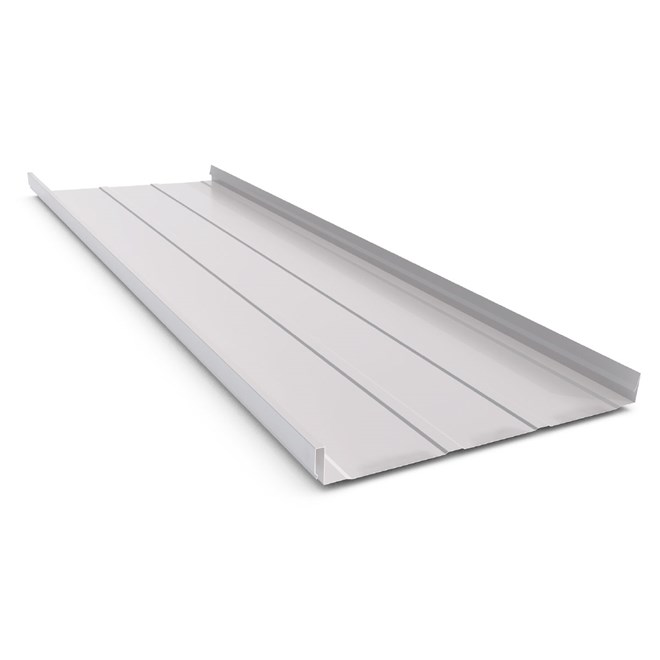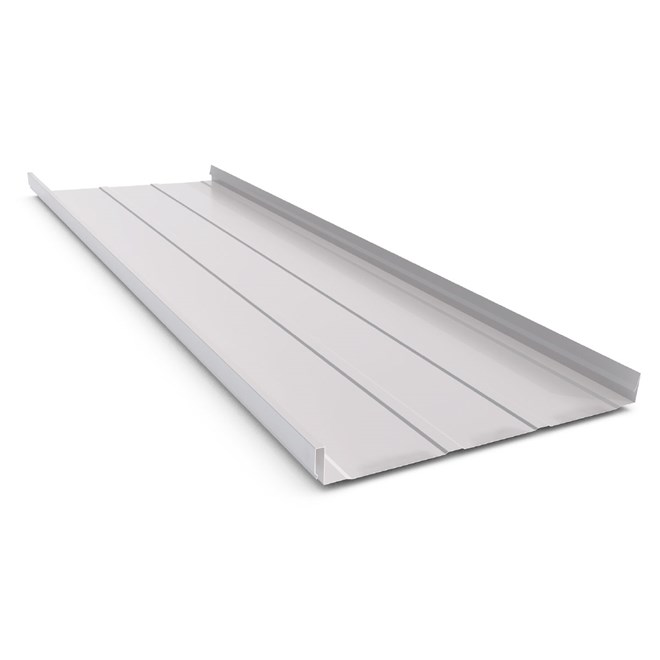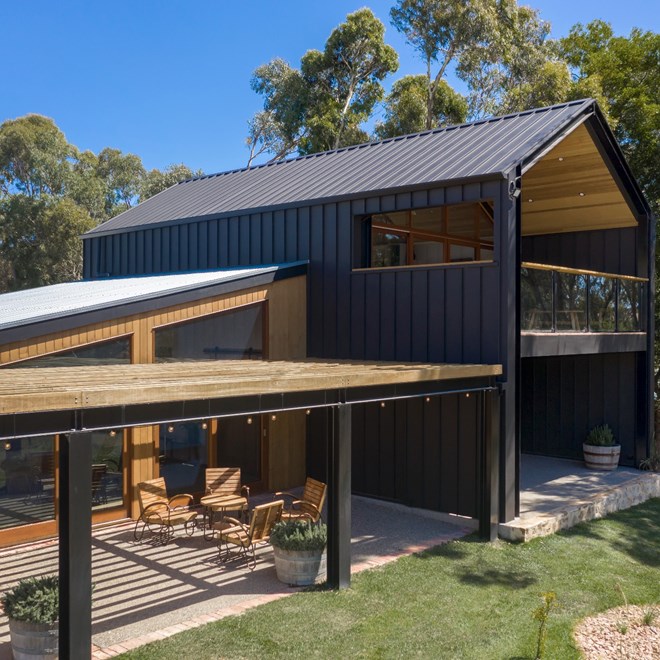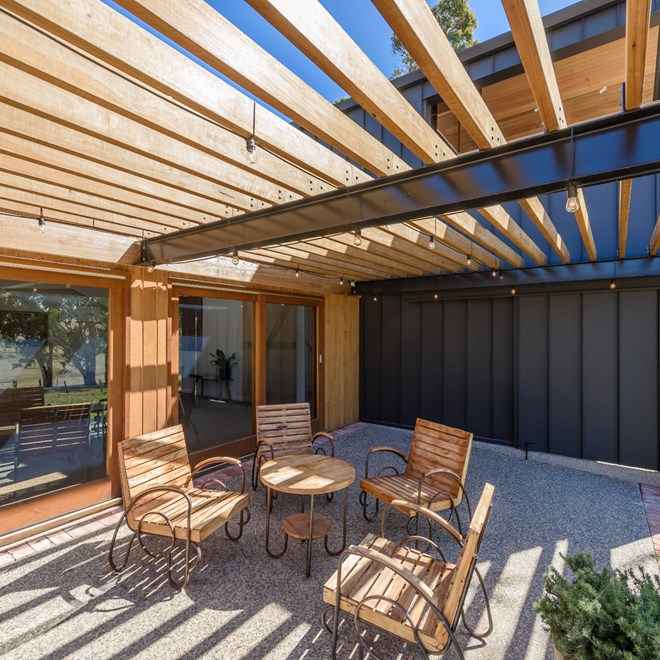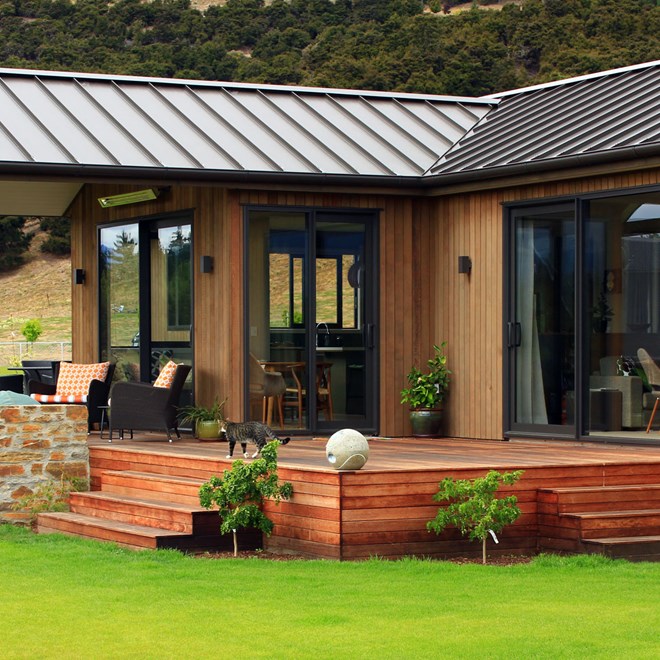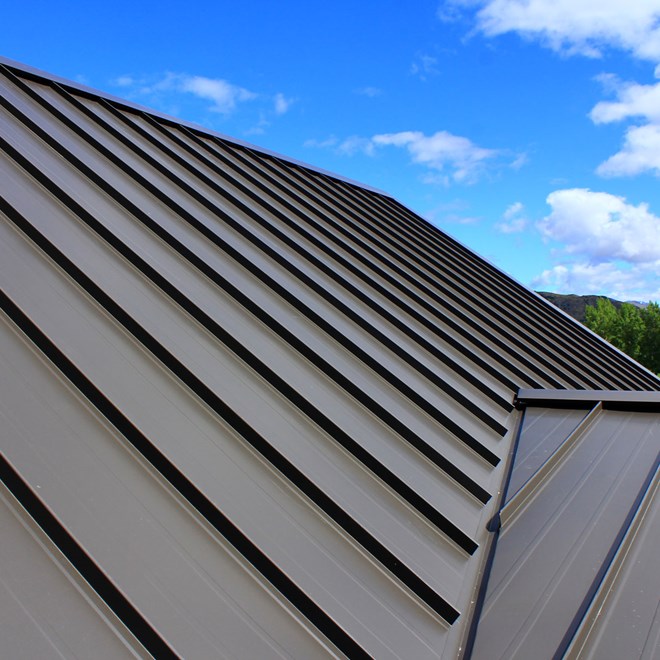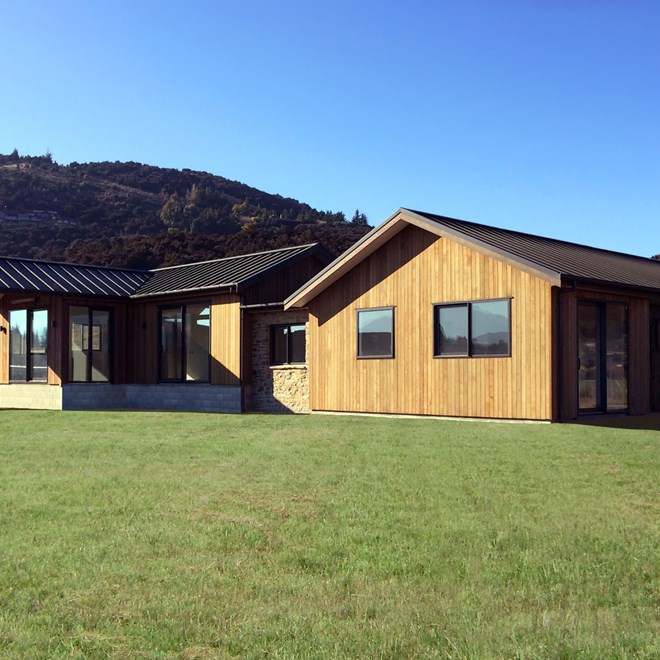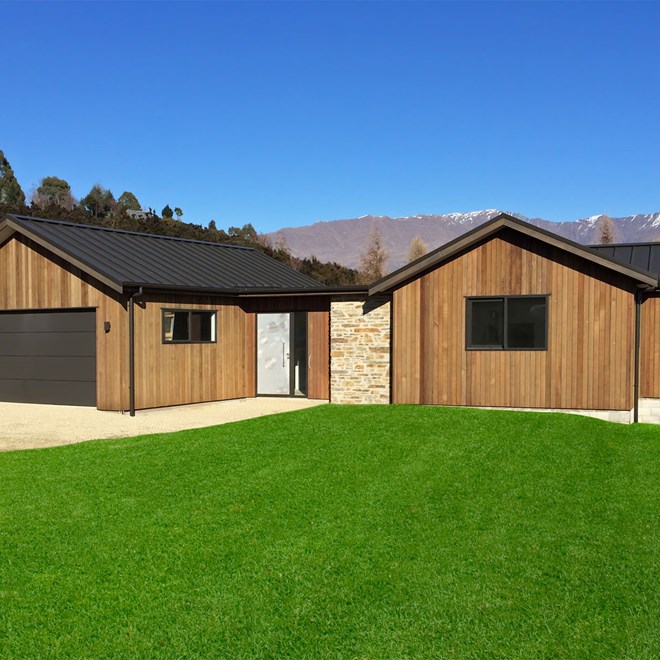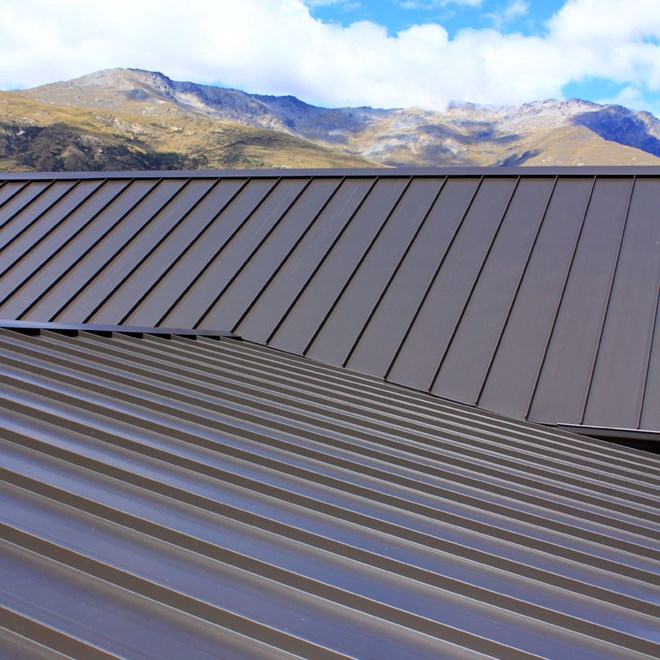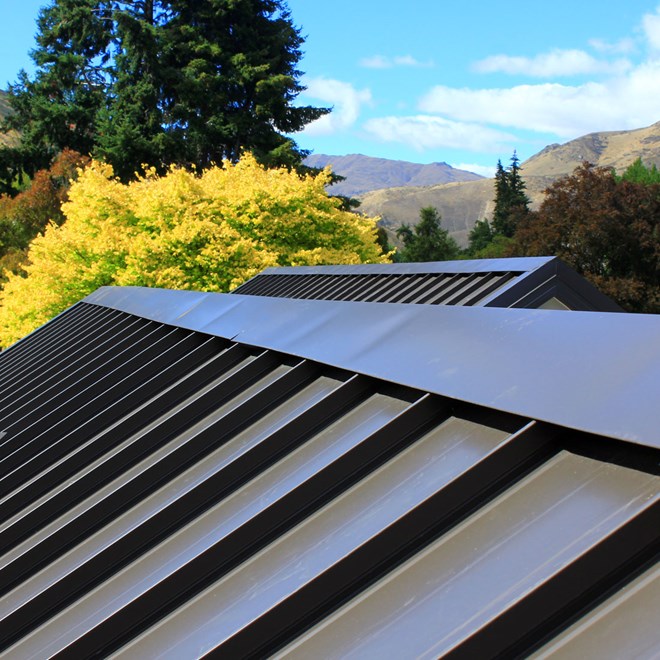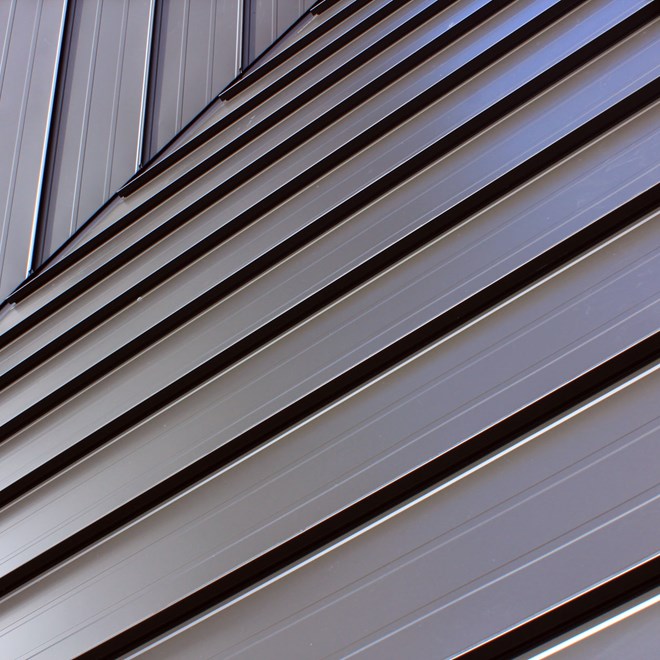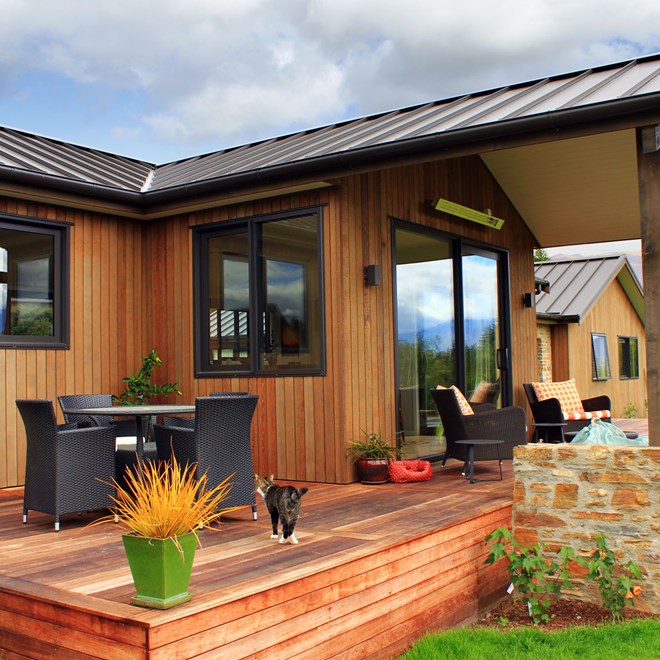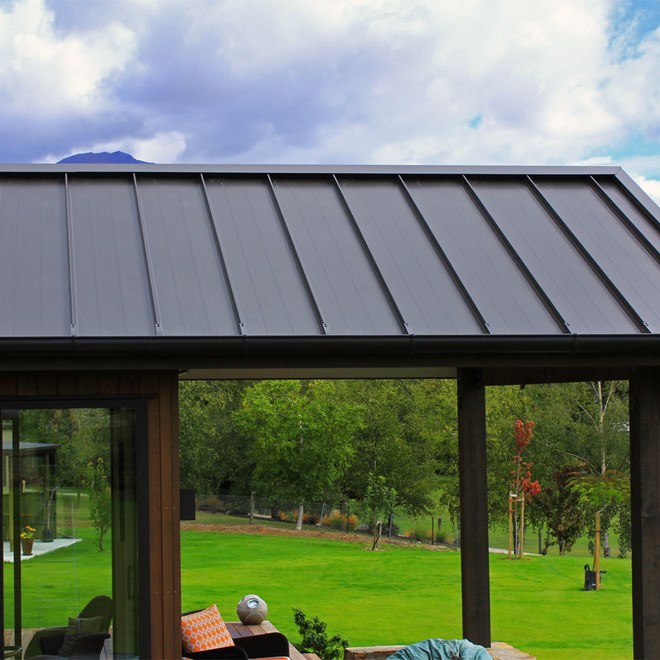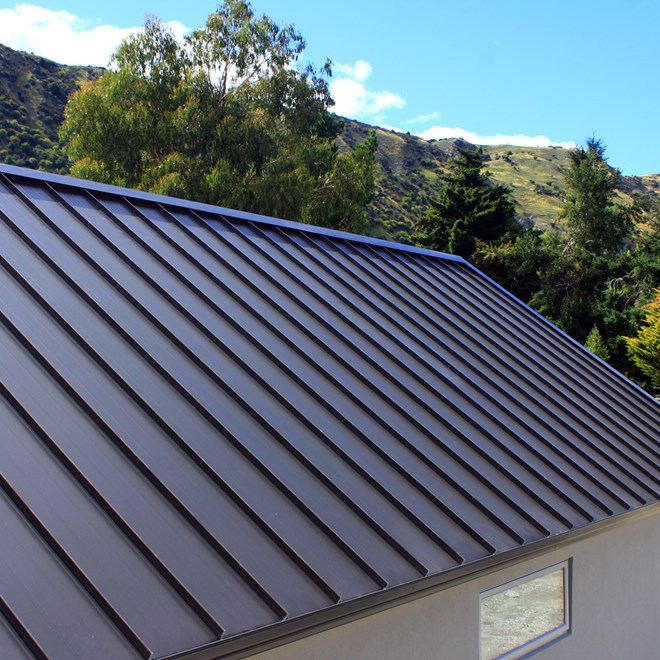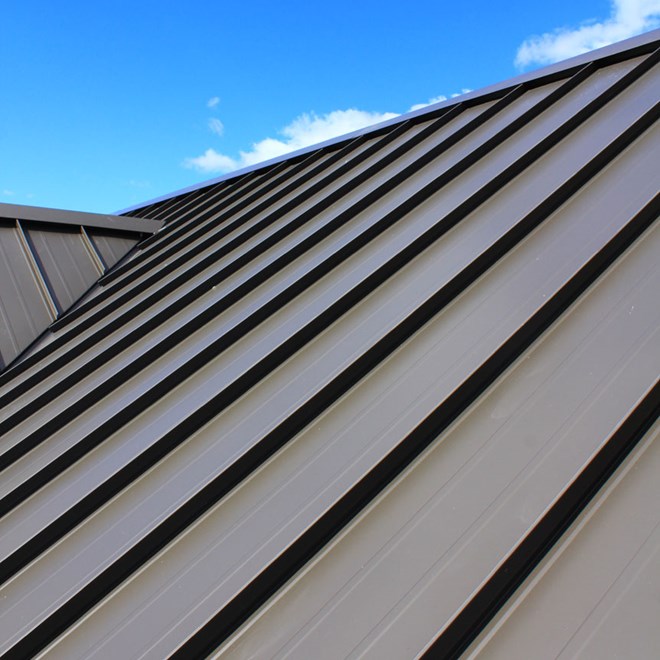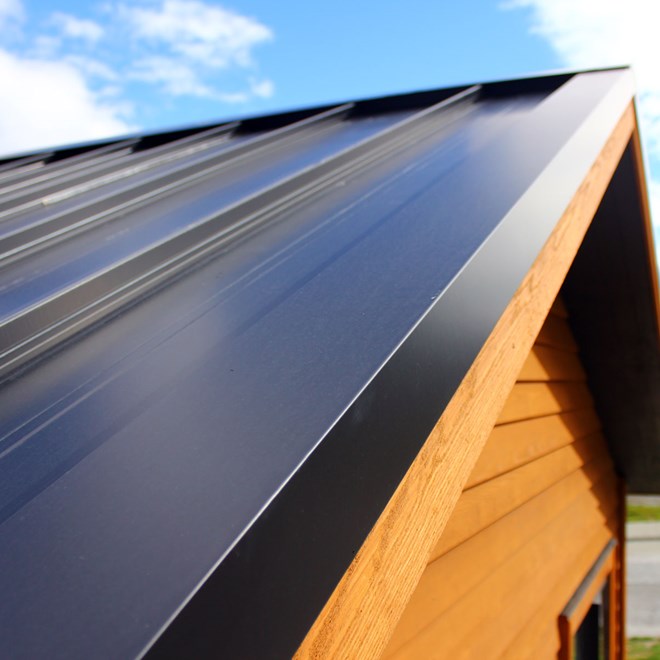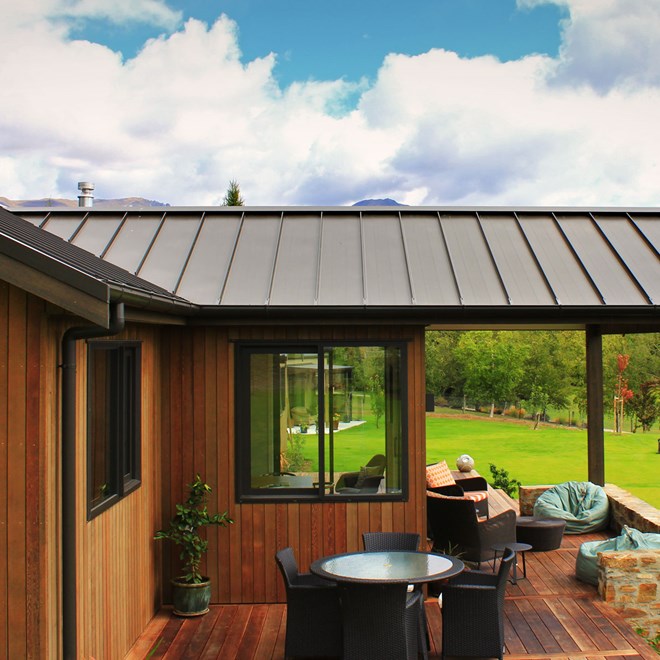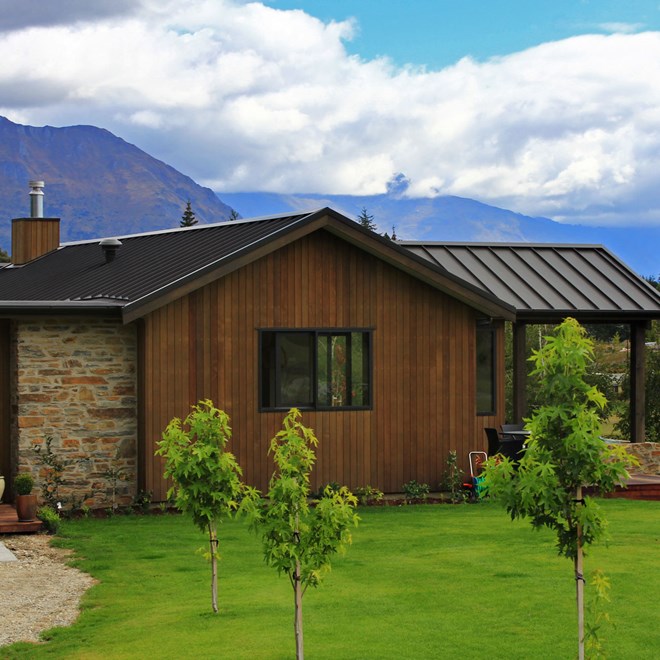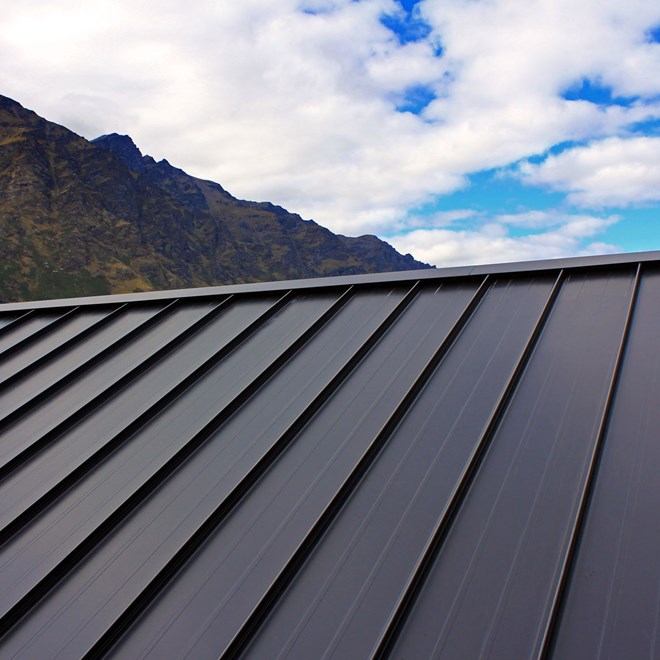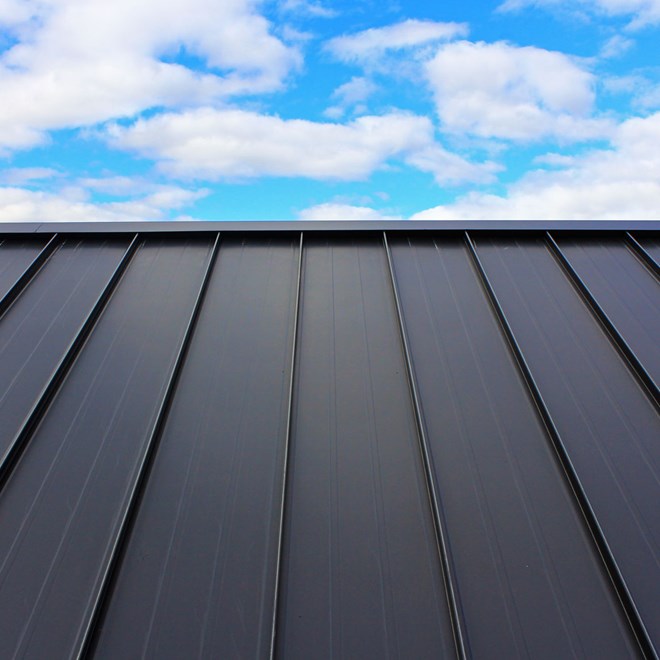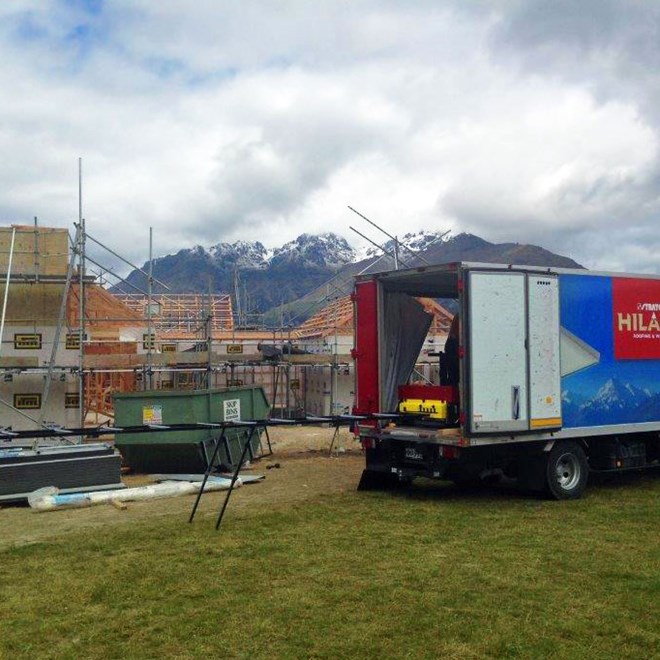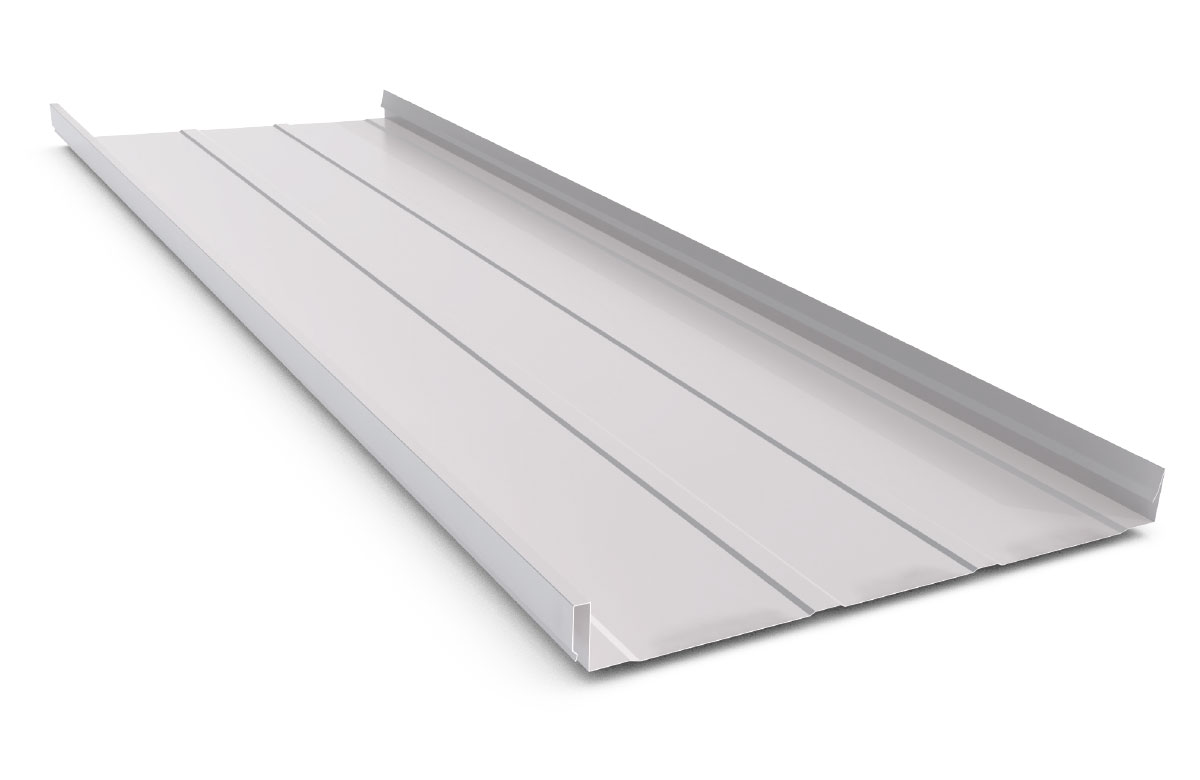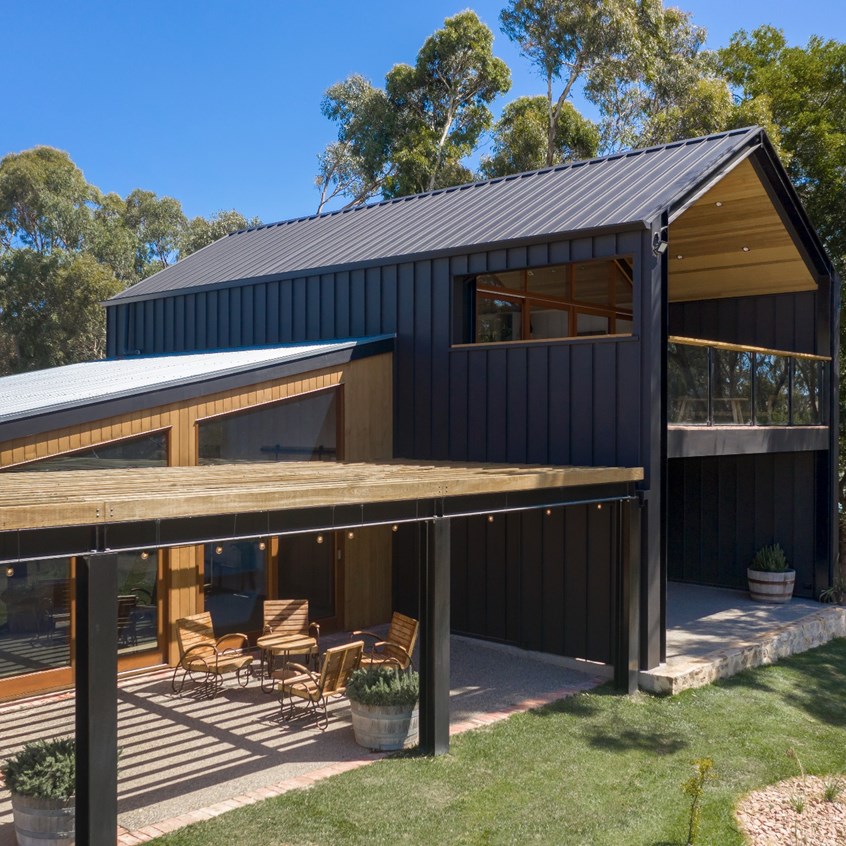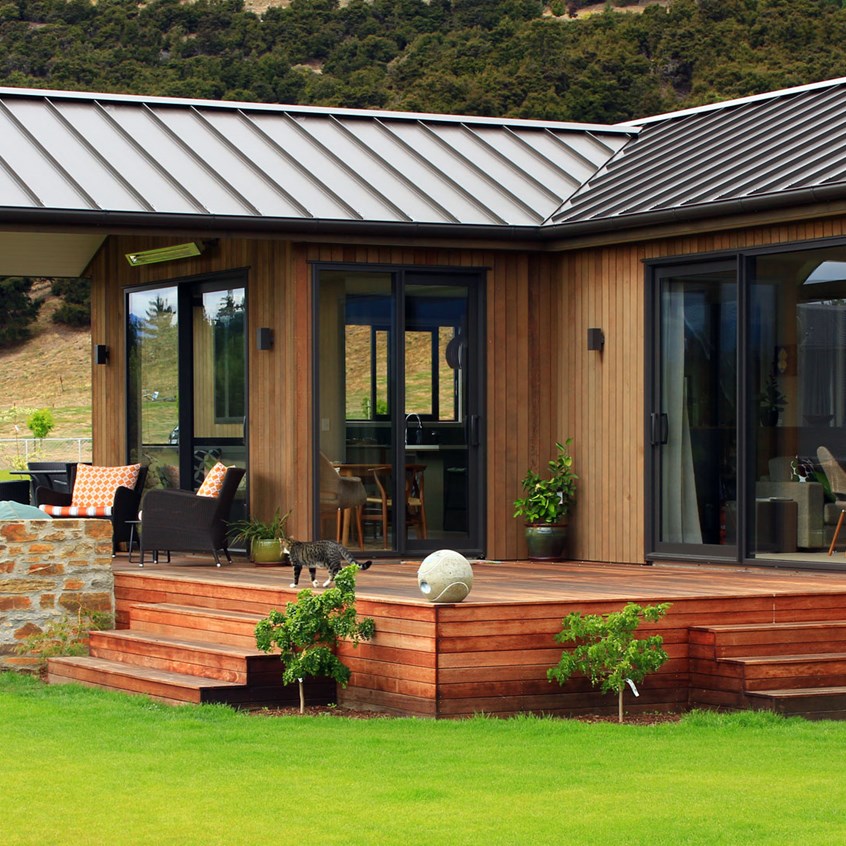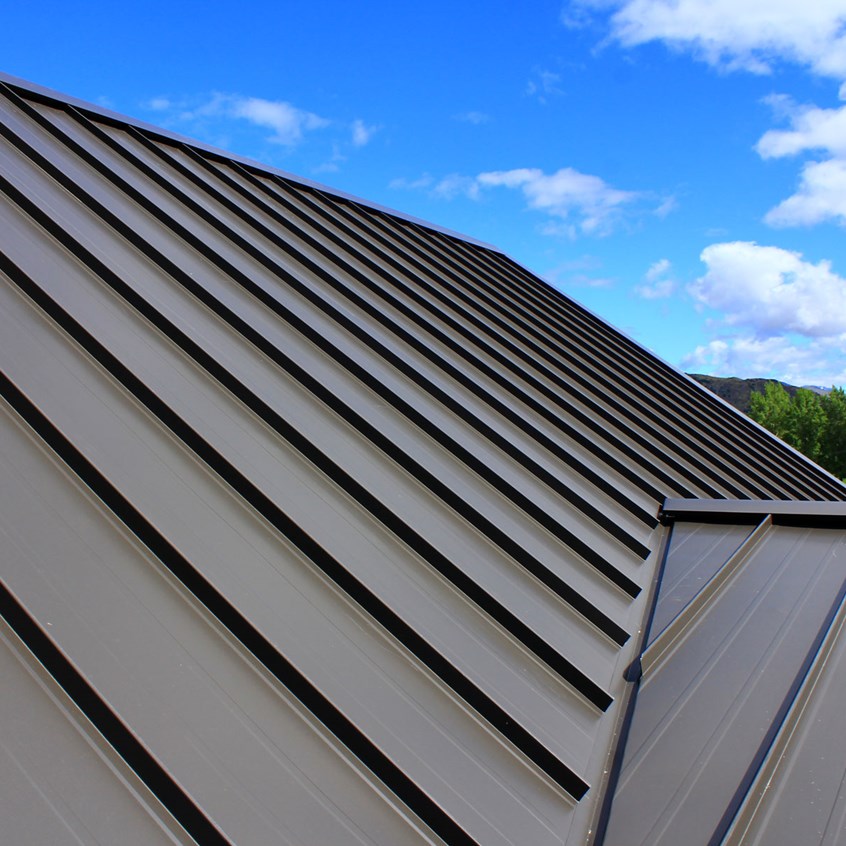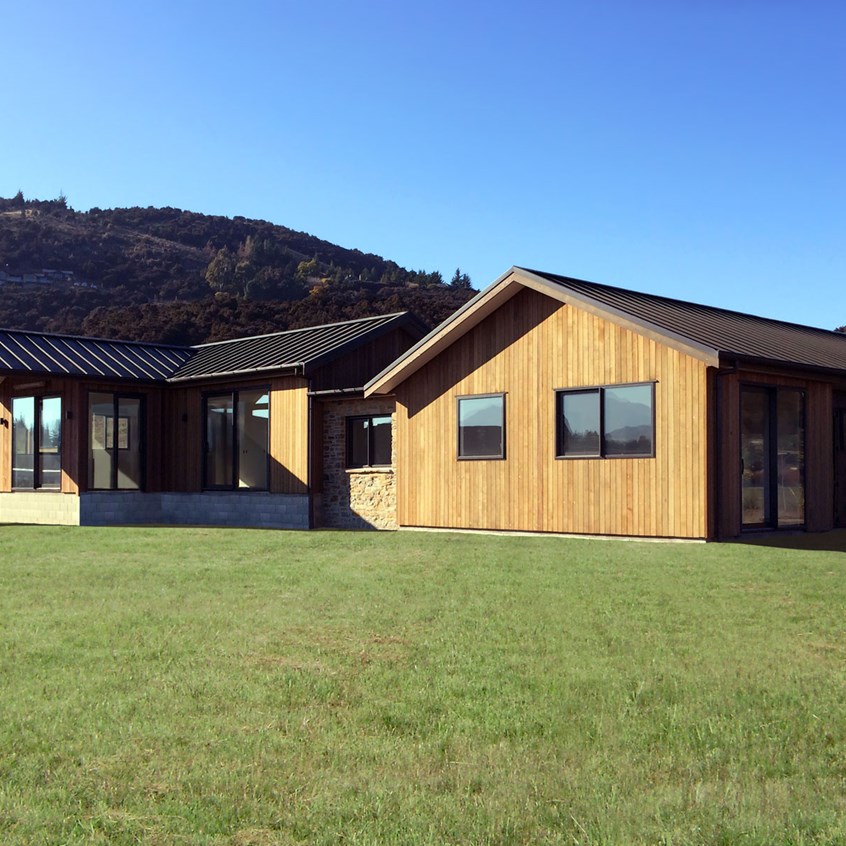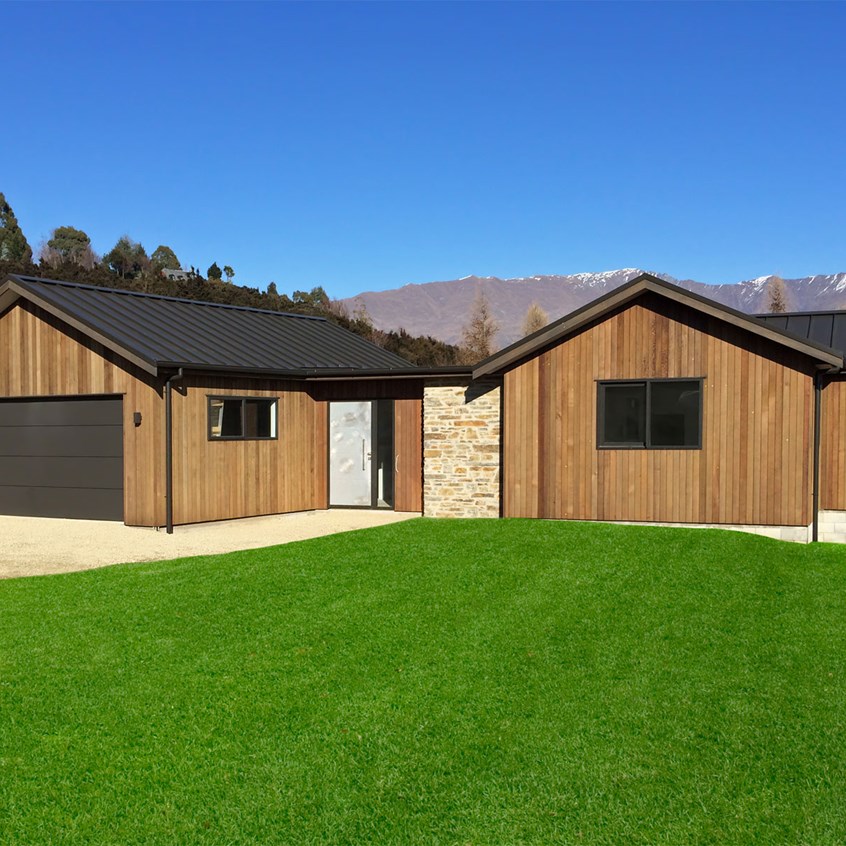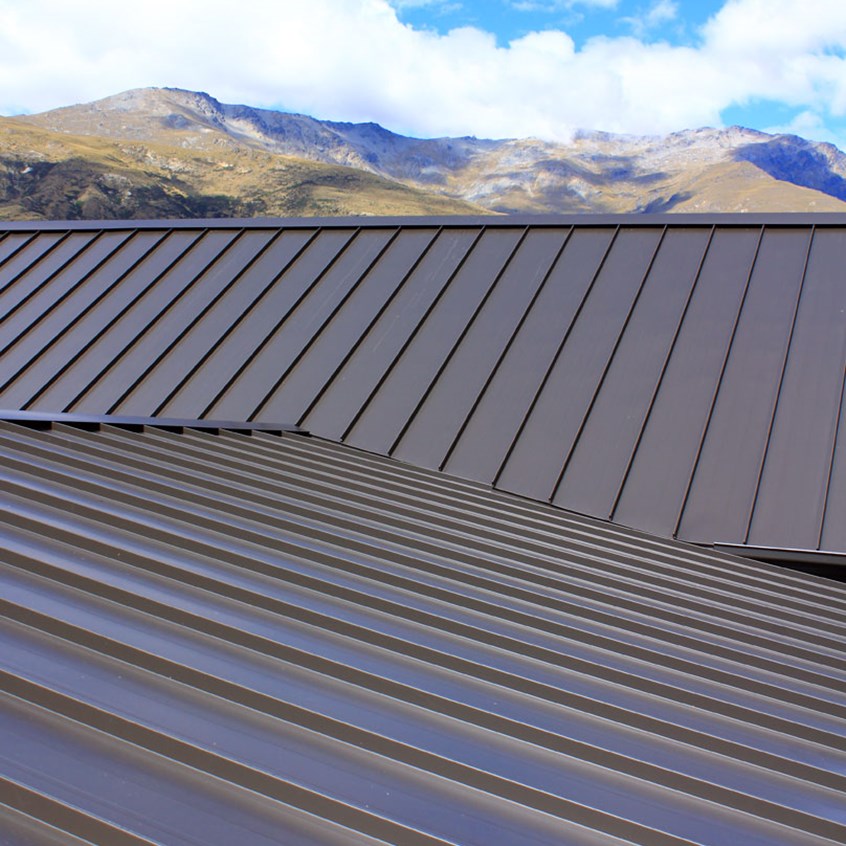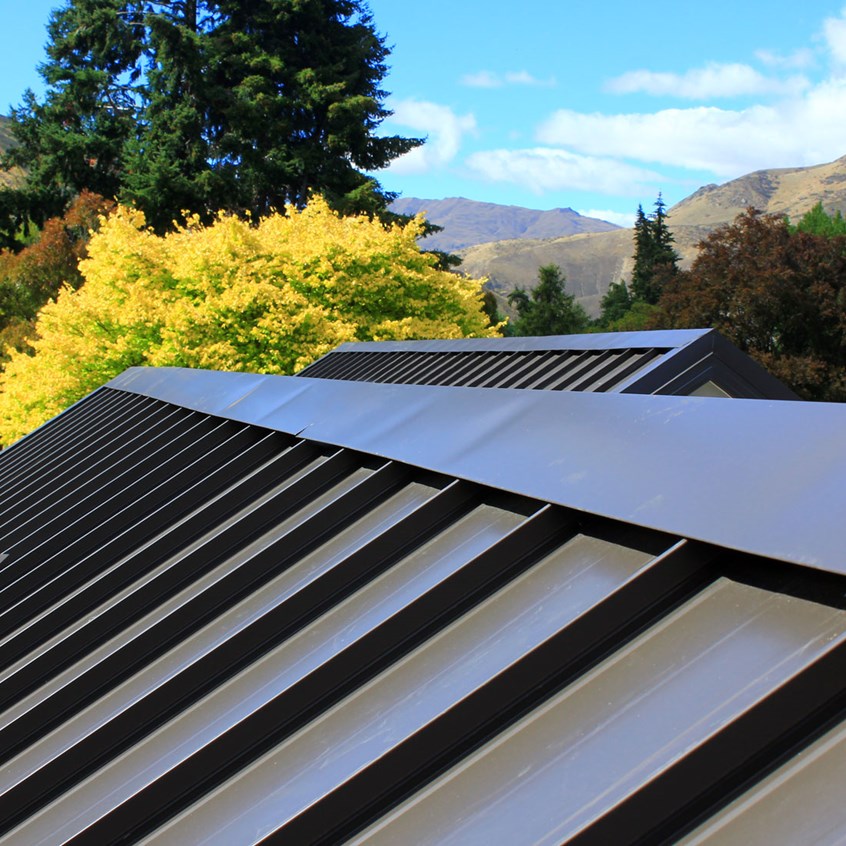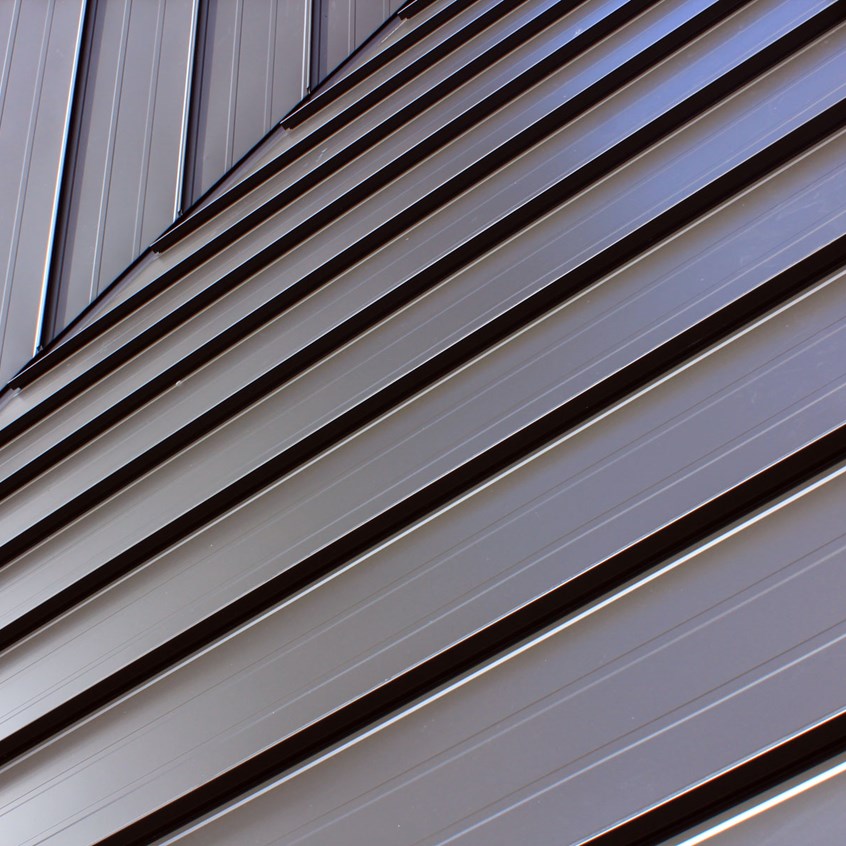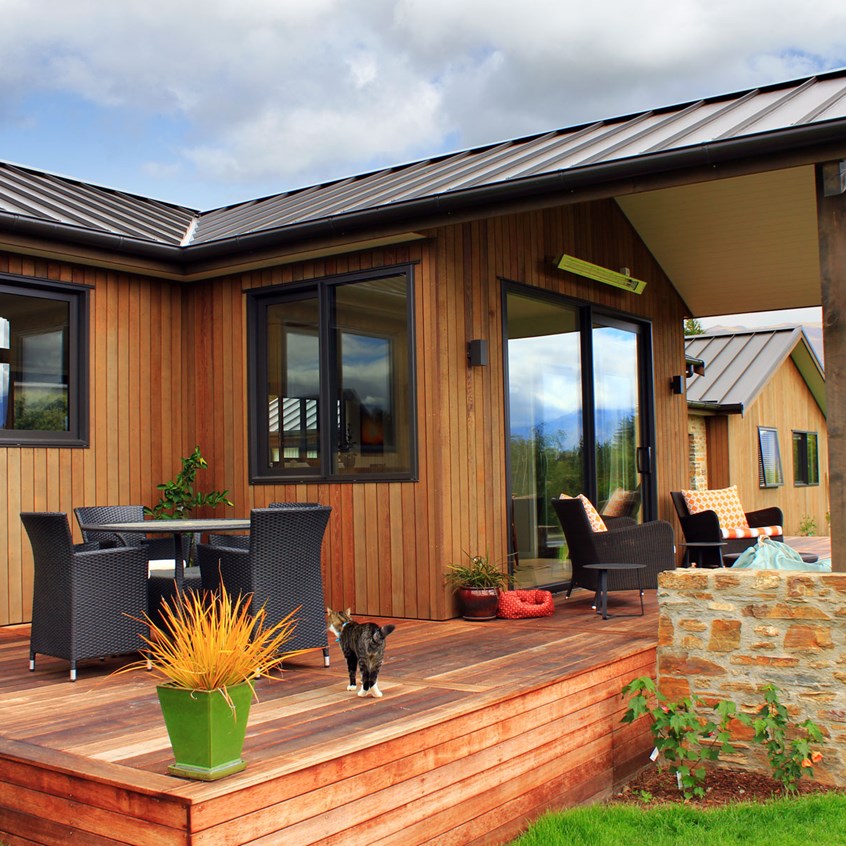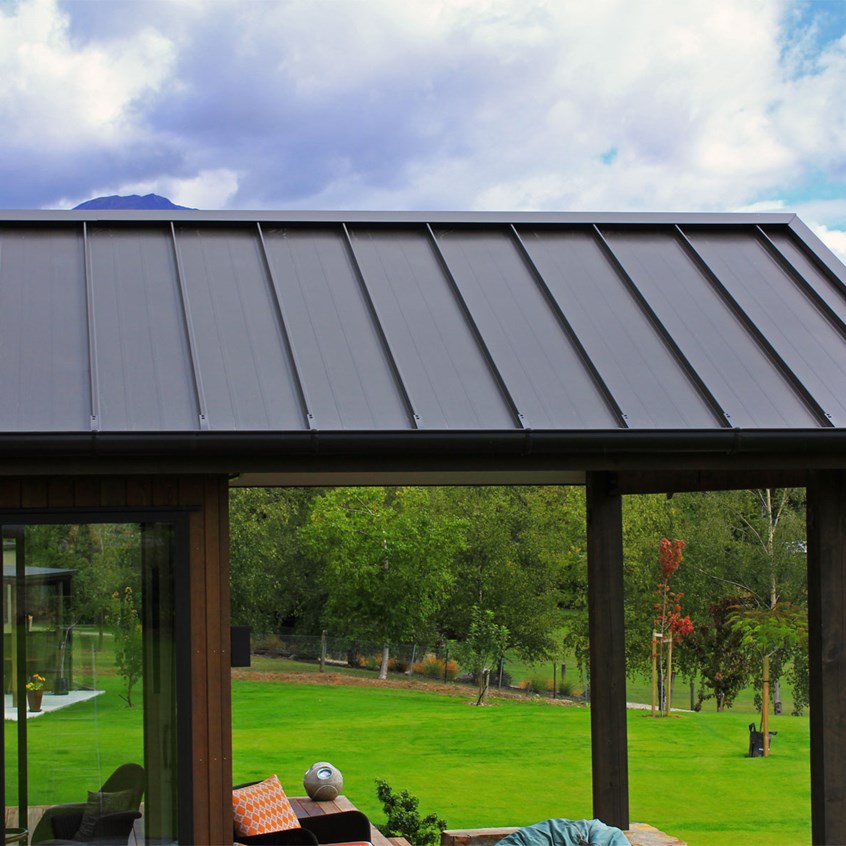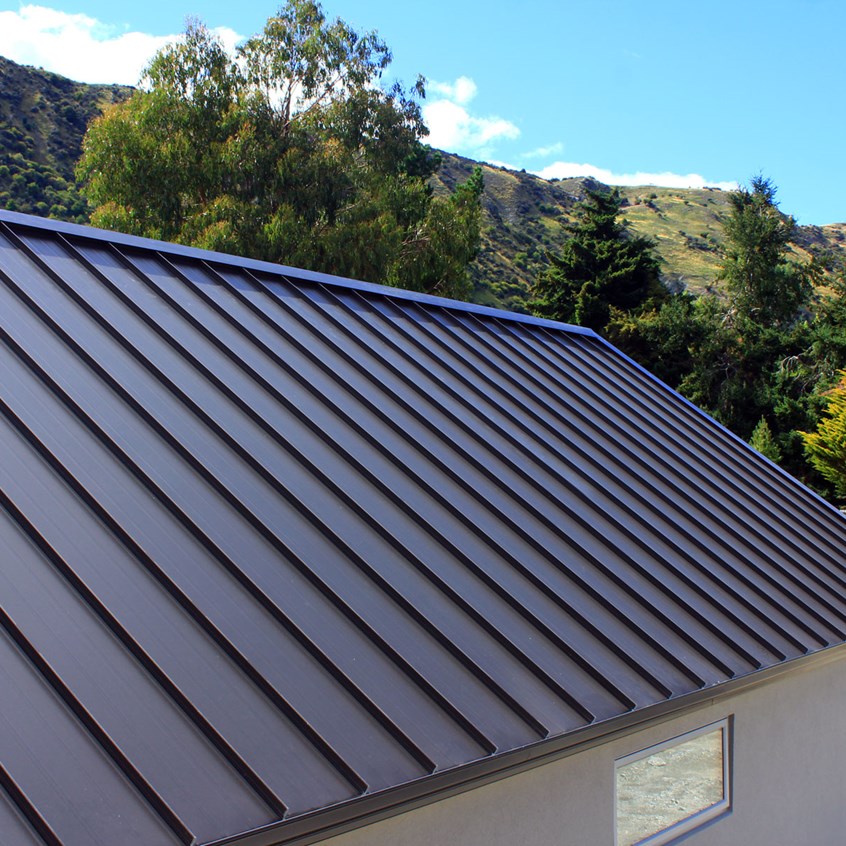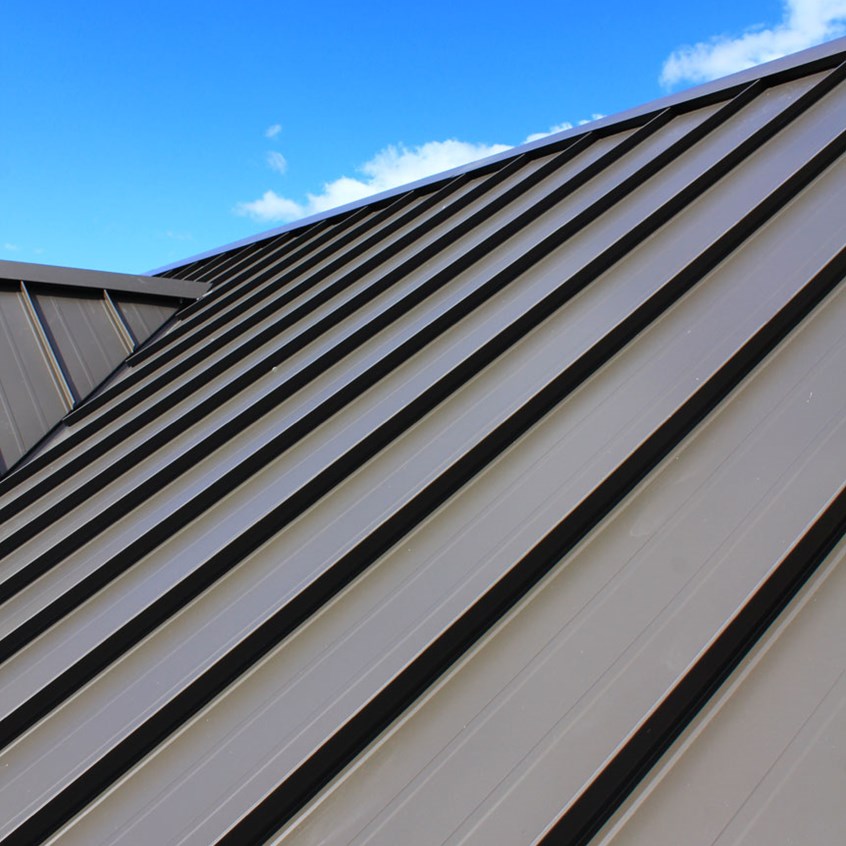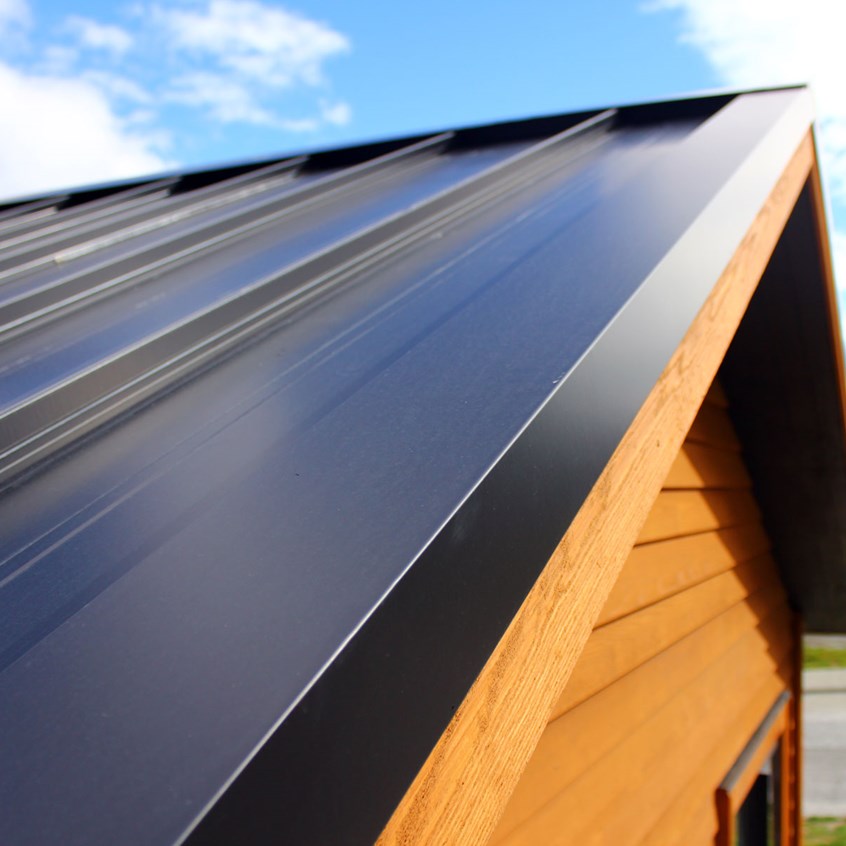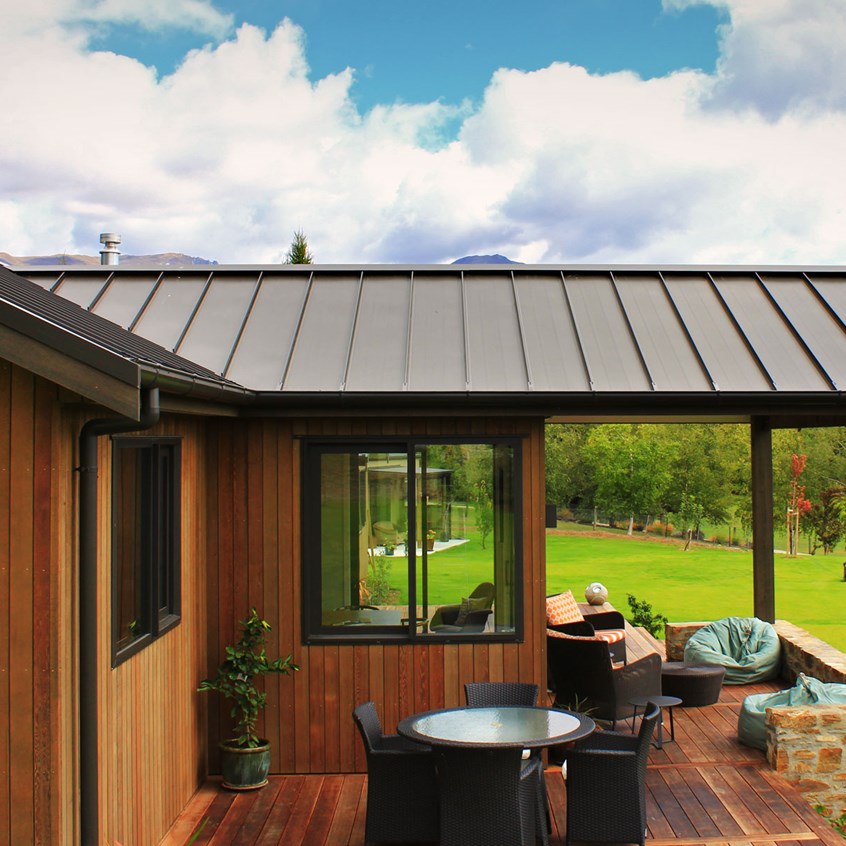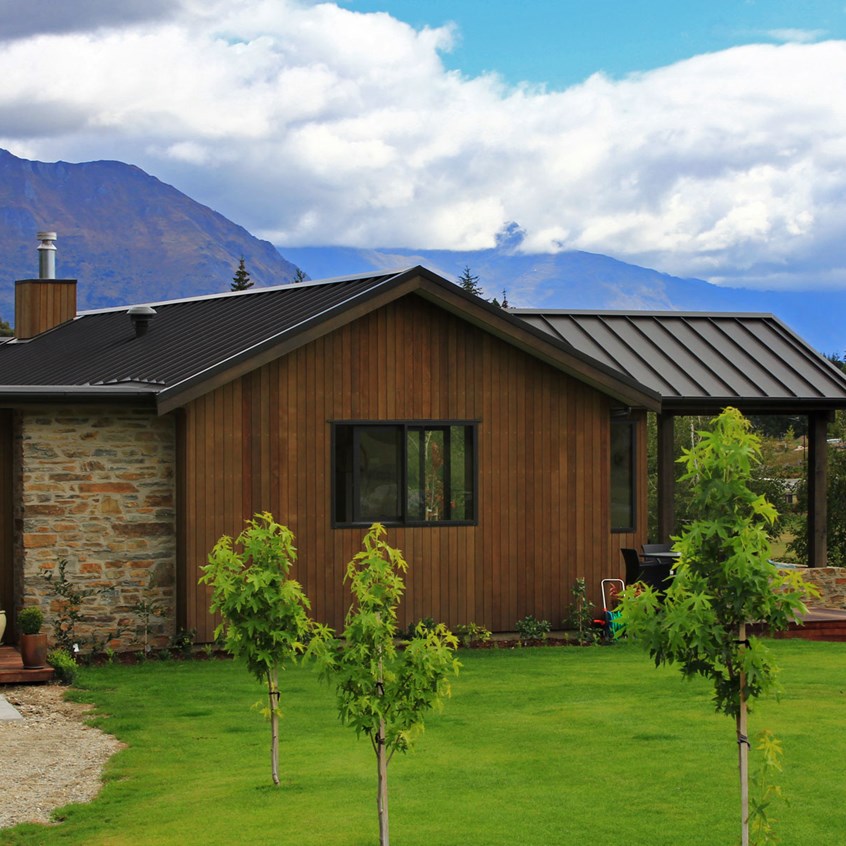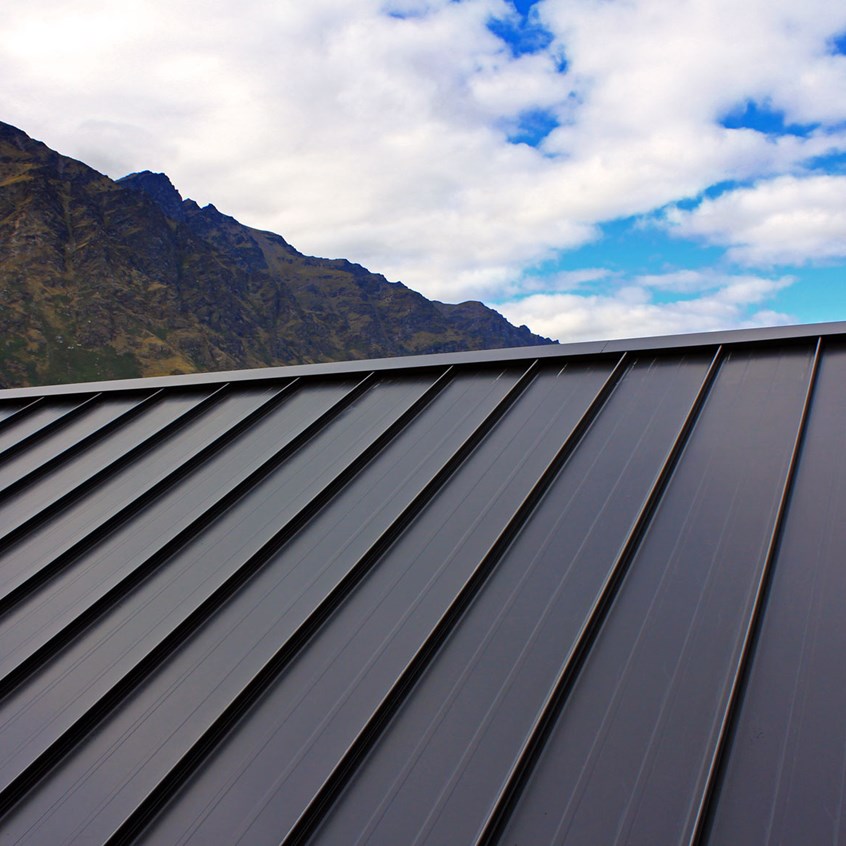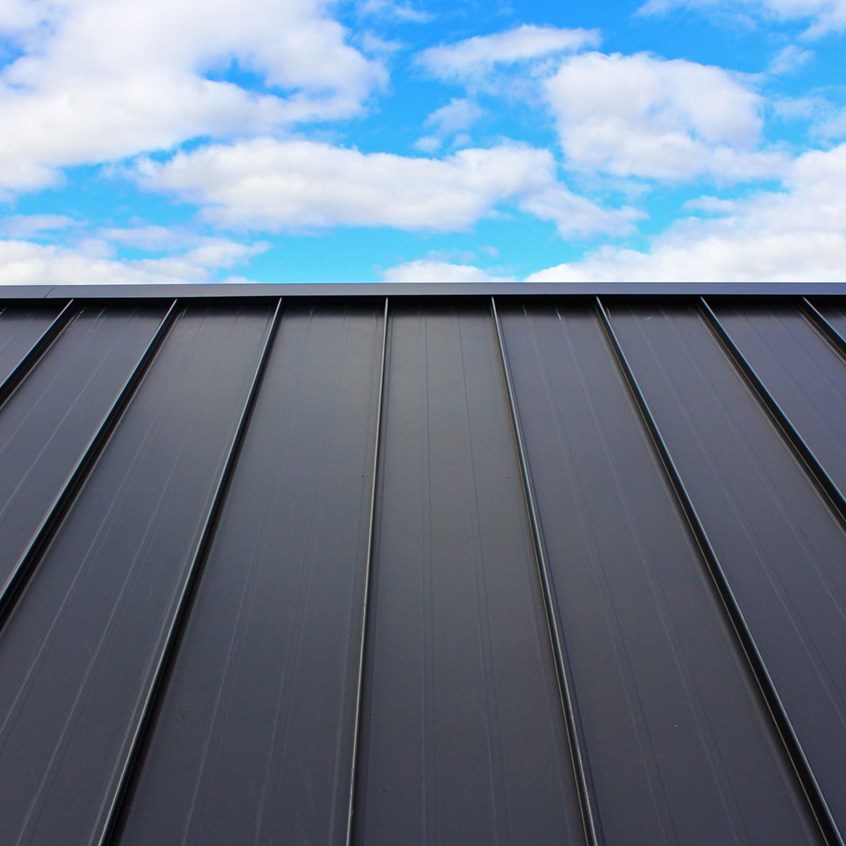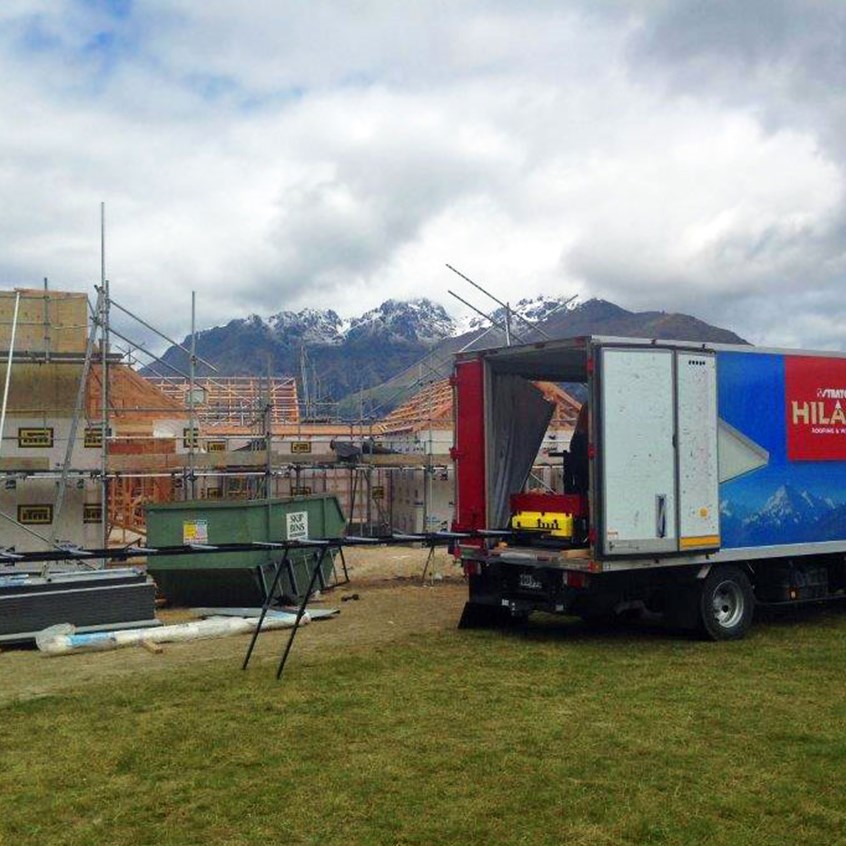 Hiland Tray
Stratco
SKU: Hiland-Tray
Roll formed onsite with a mobile roll forming facility, Hiland Tray is an innovative product that is available in long, single lengths. Hiland Tray is snap-locked to concealed fixings via a simple clip system that is attached to the roof and wall purlins.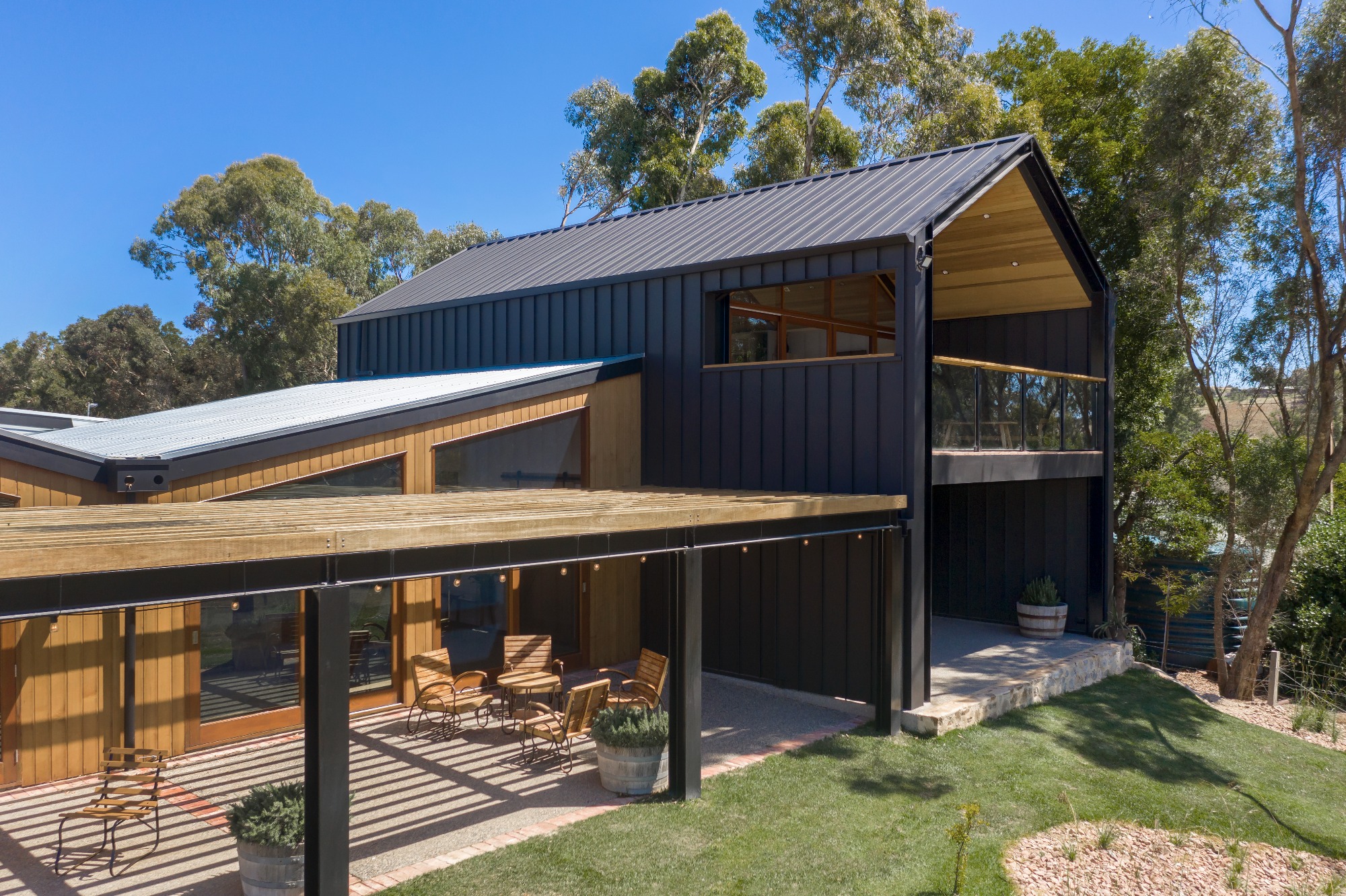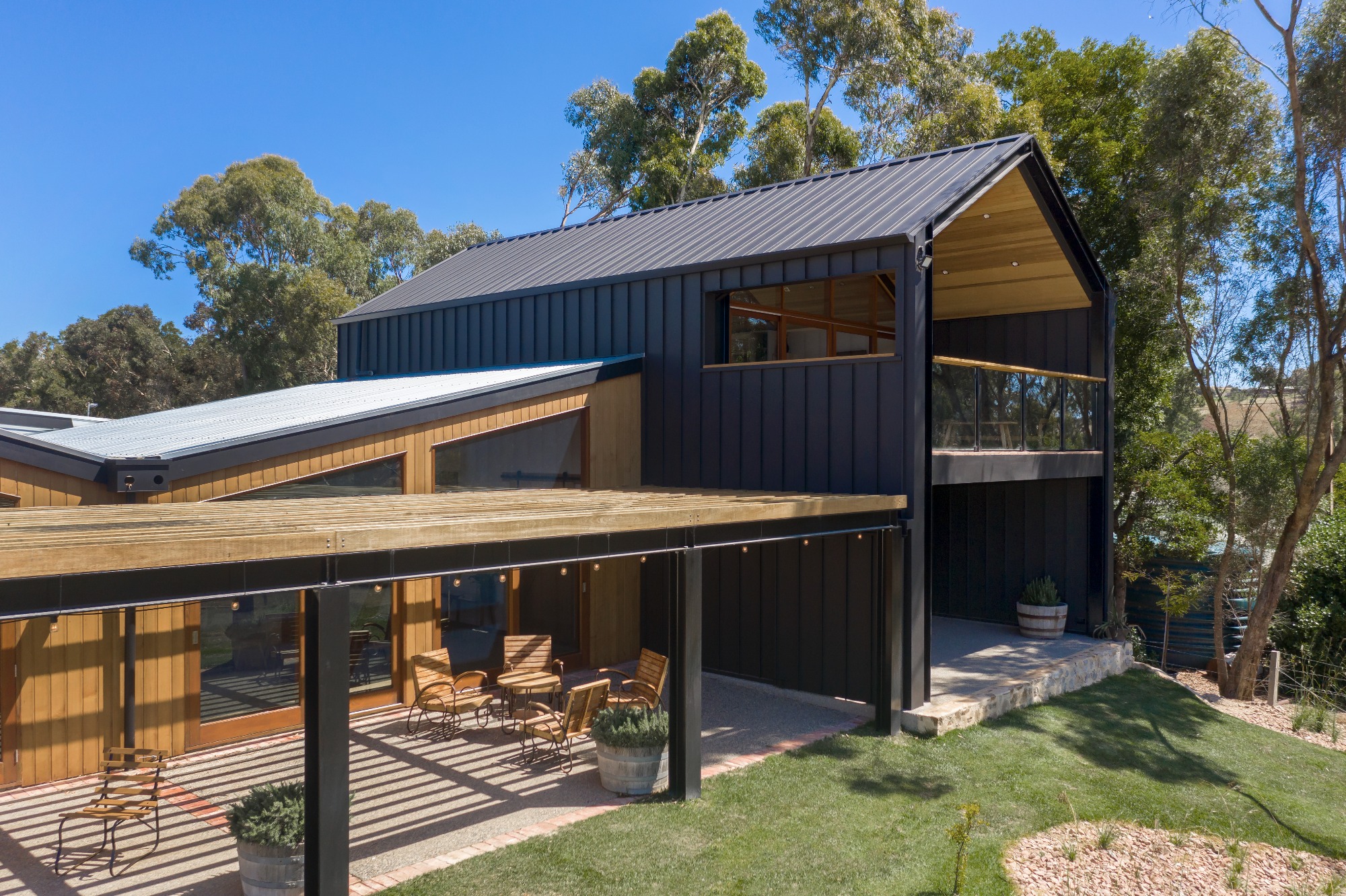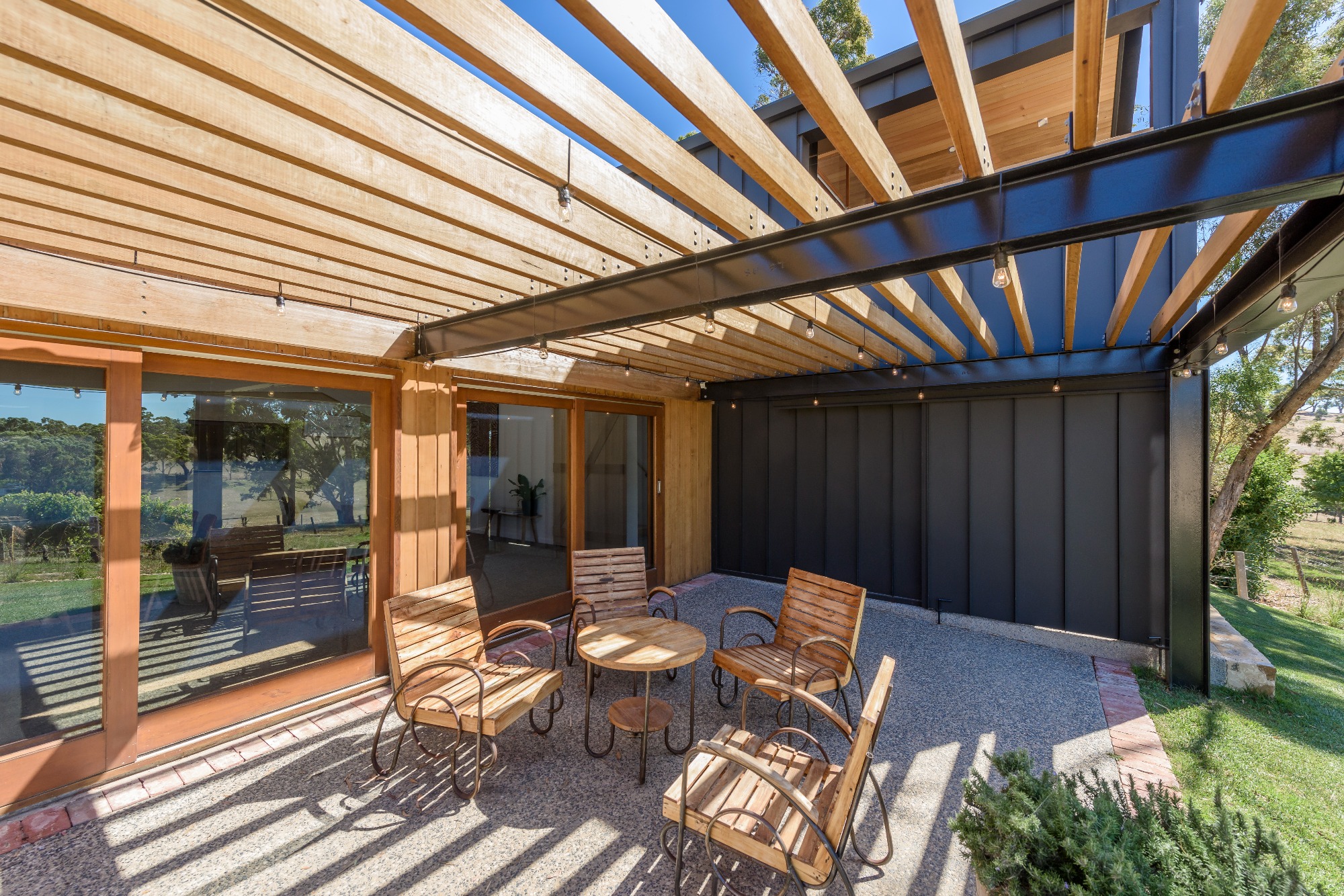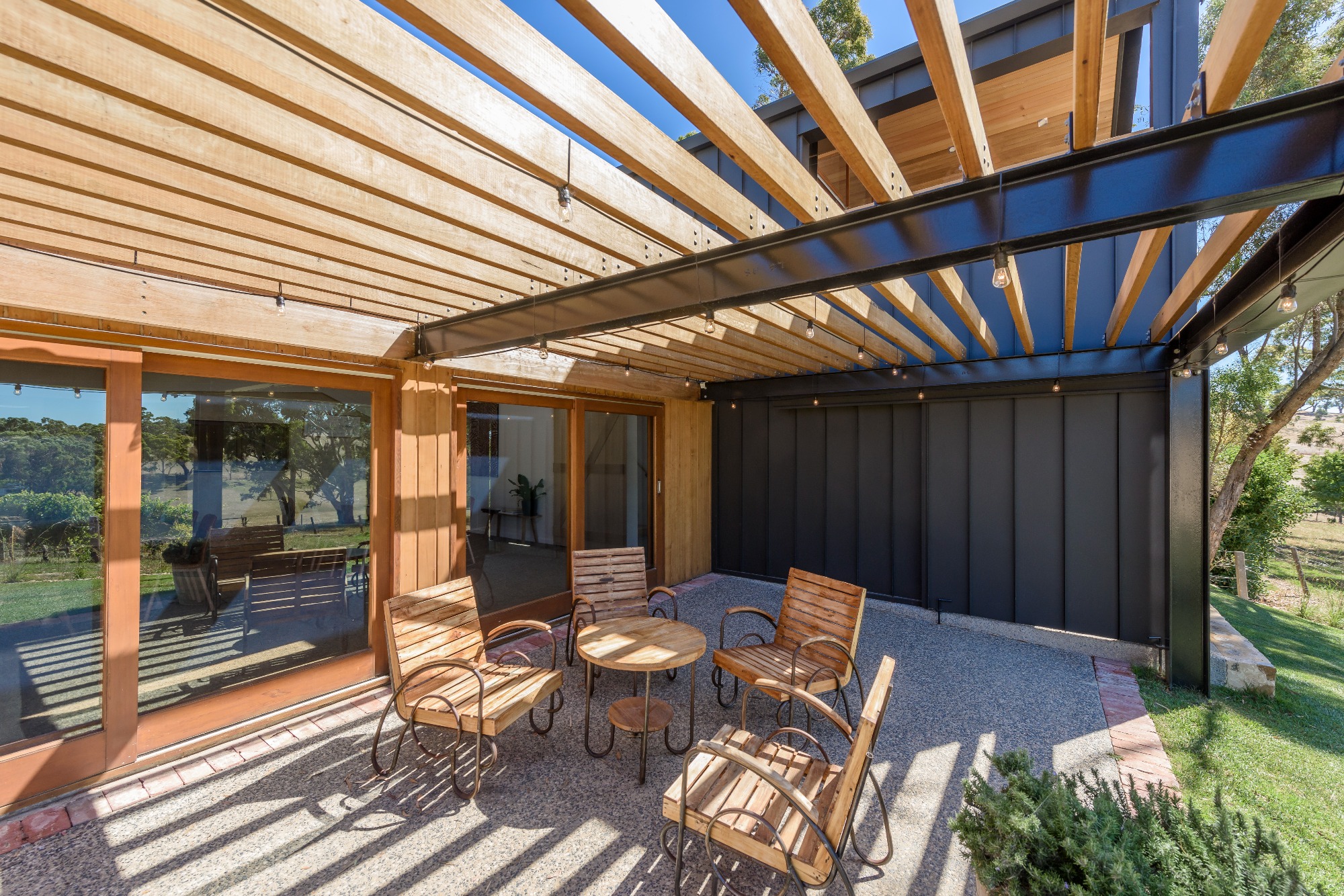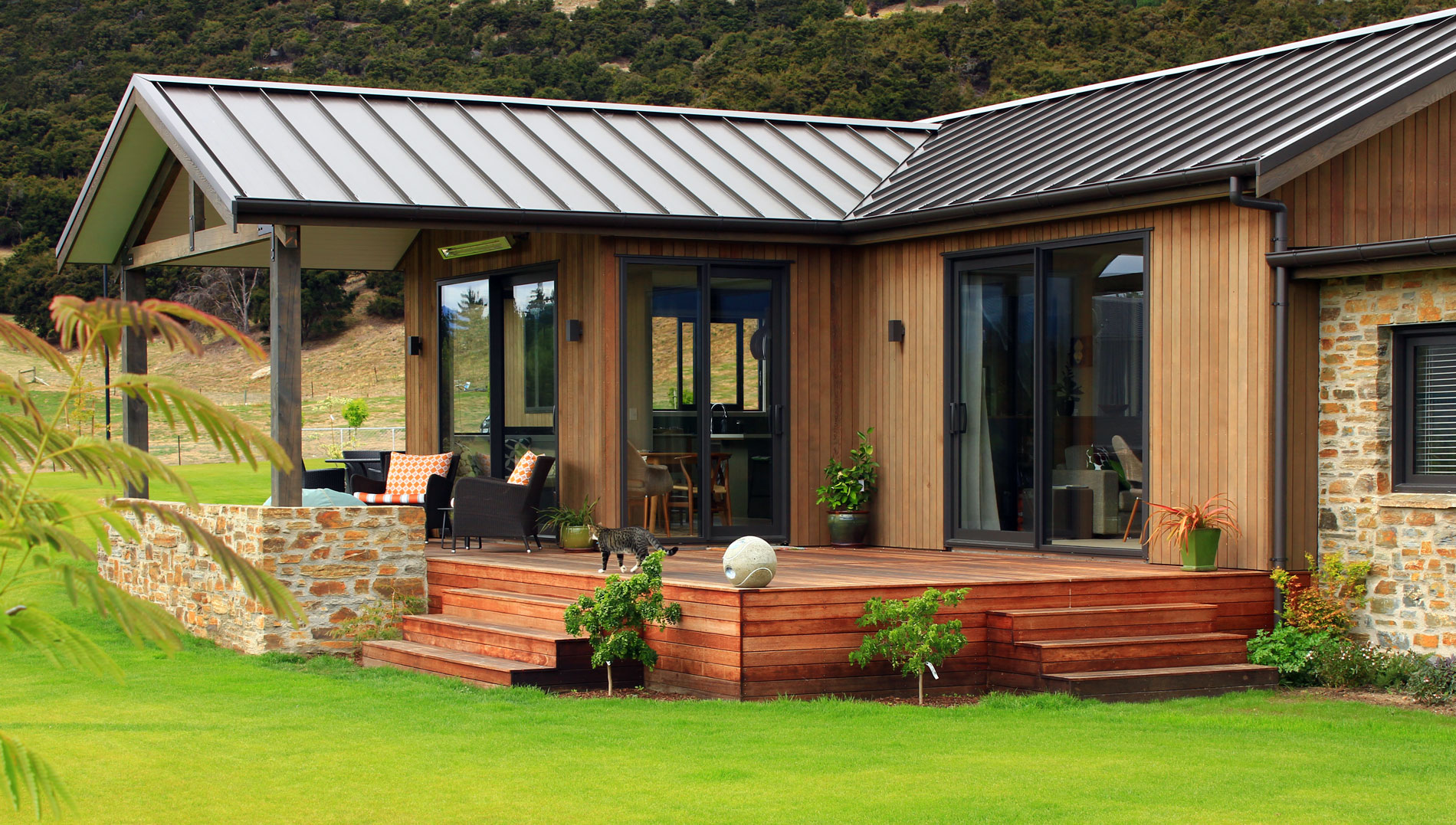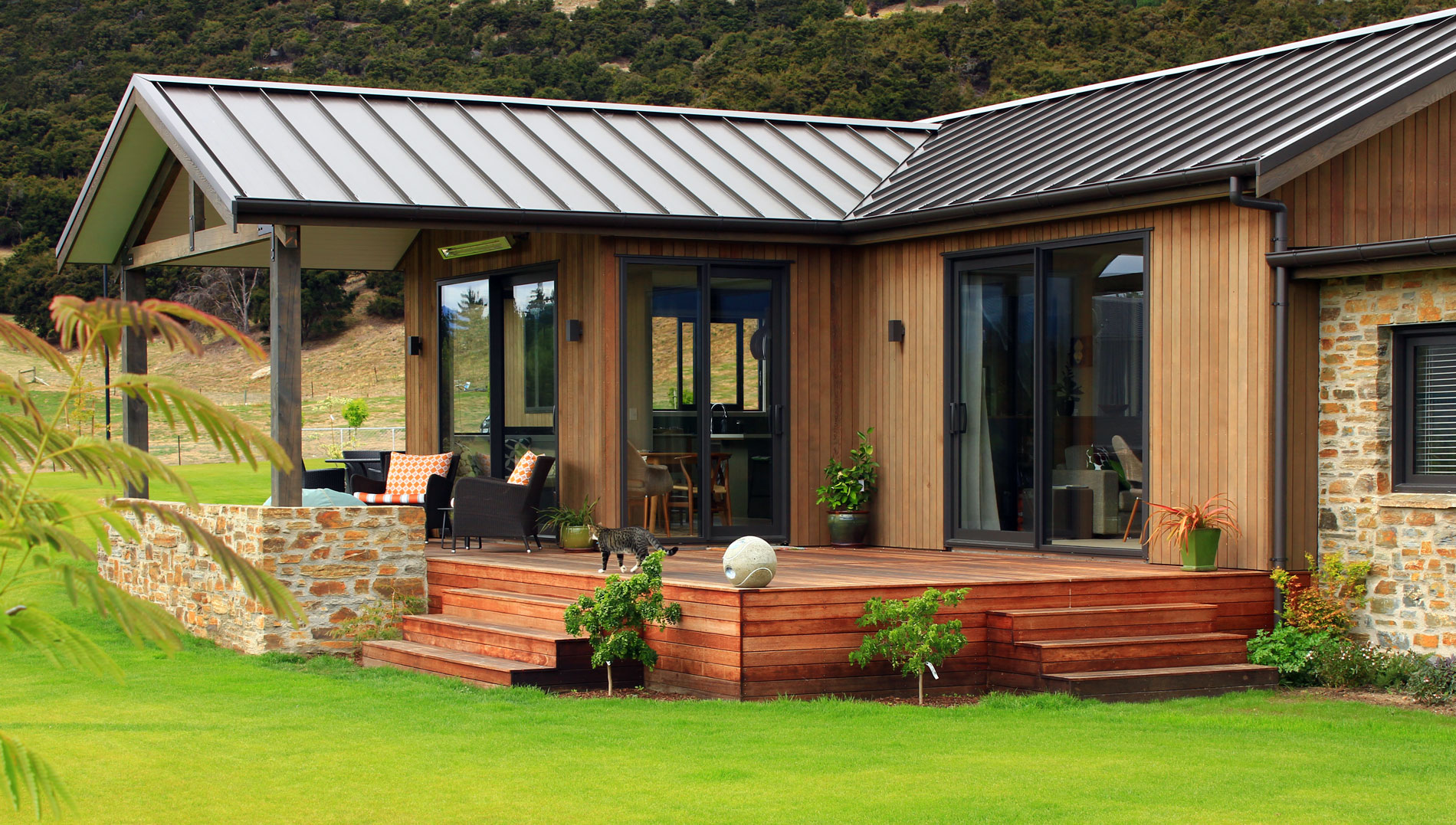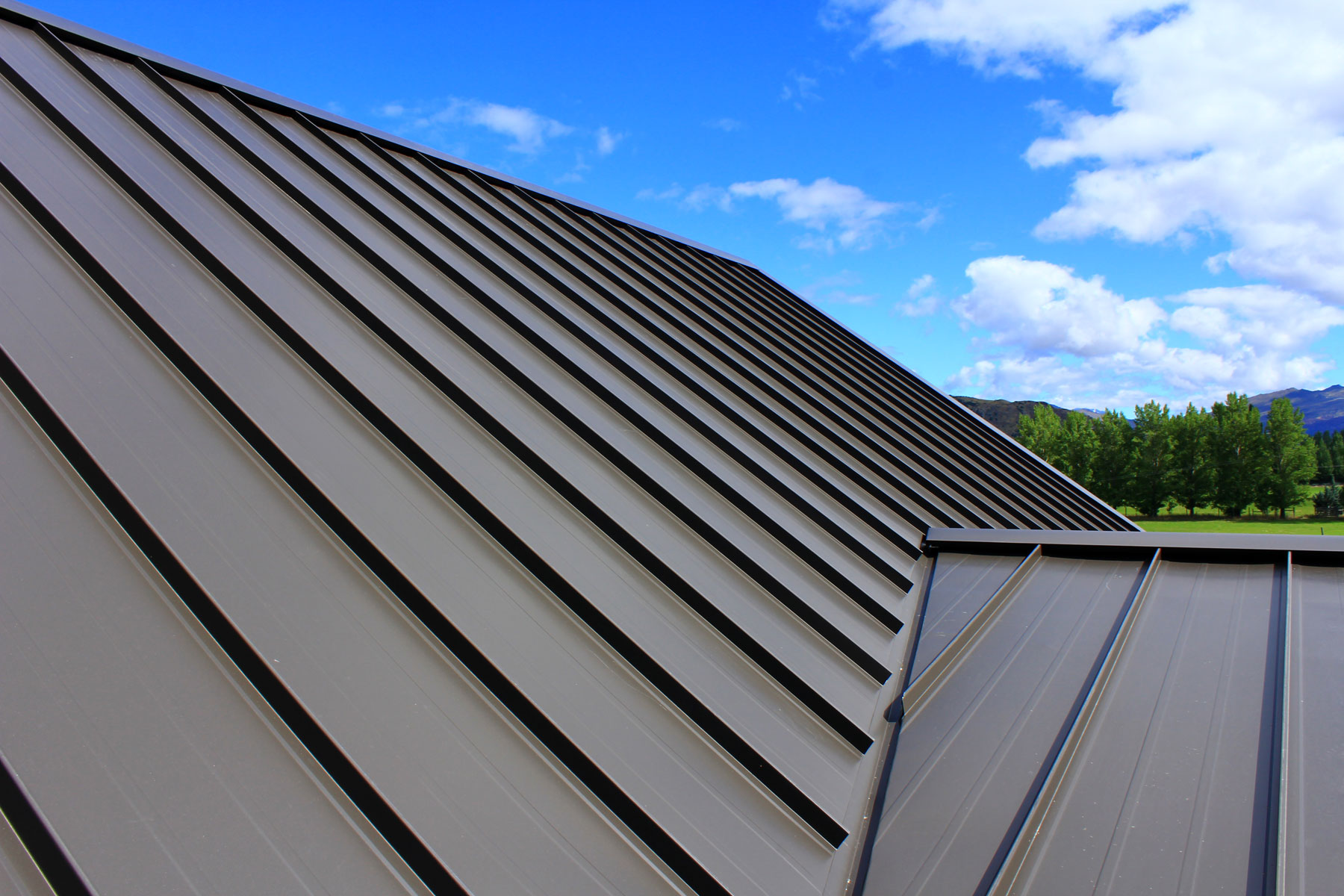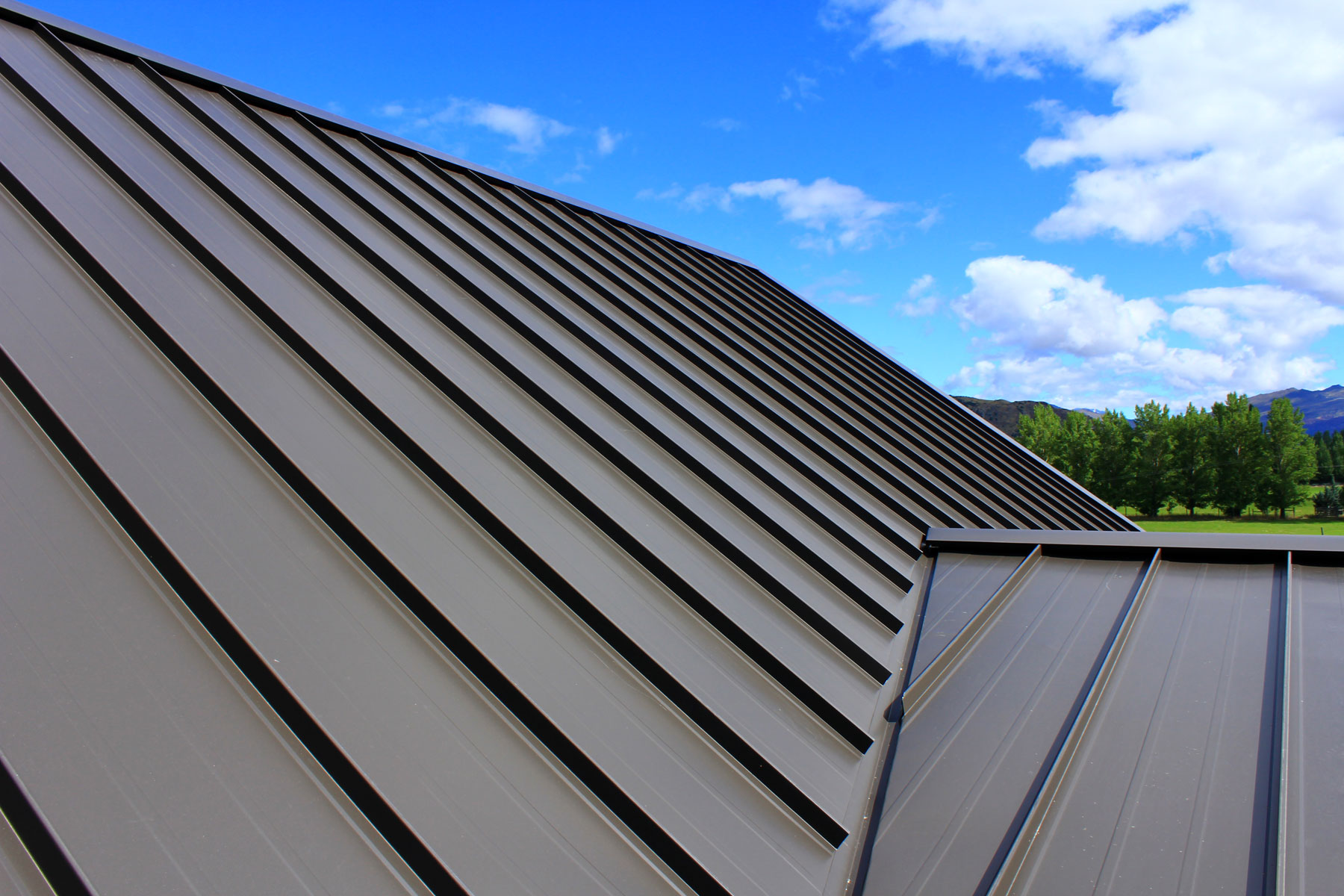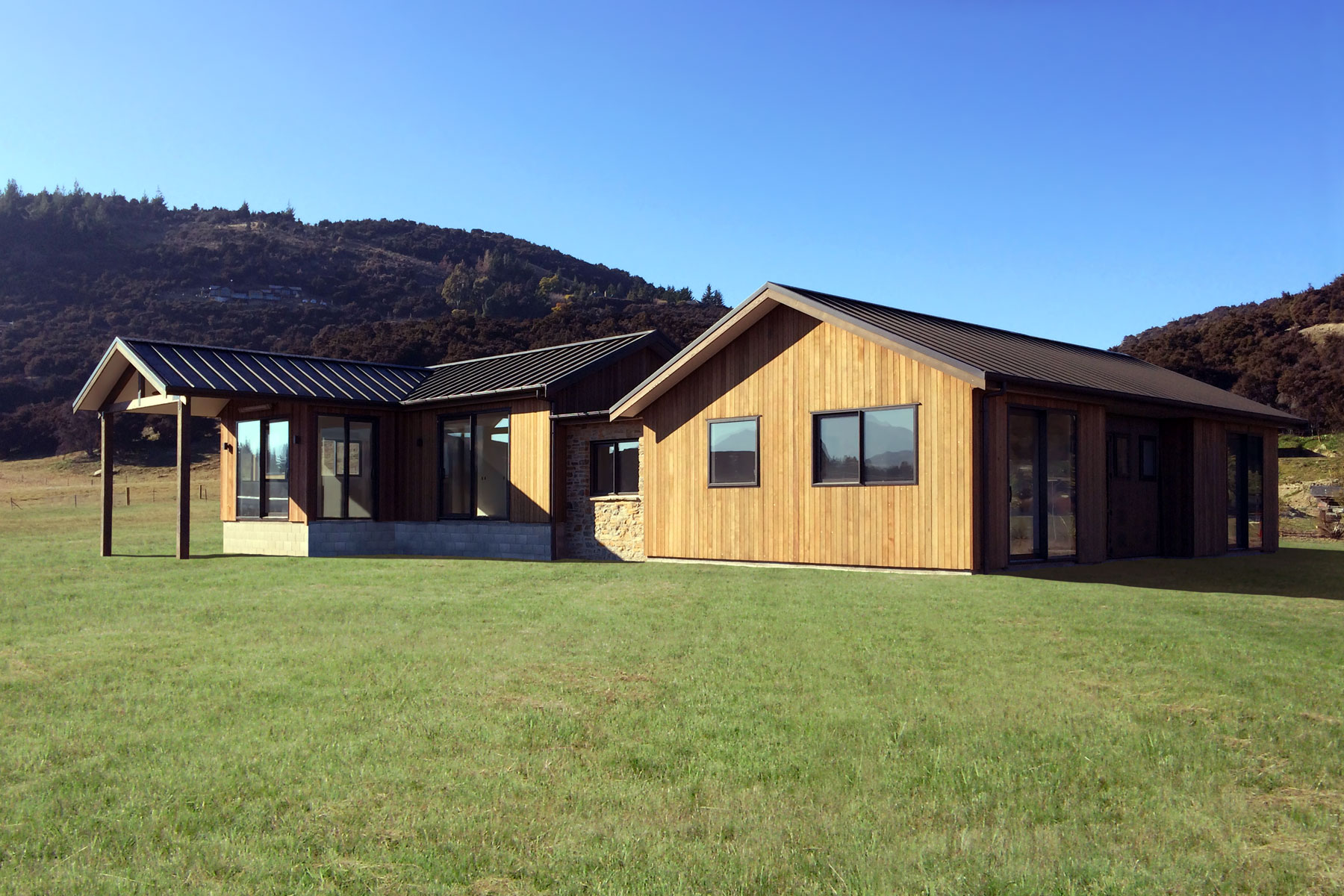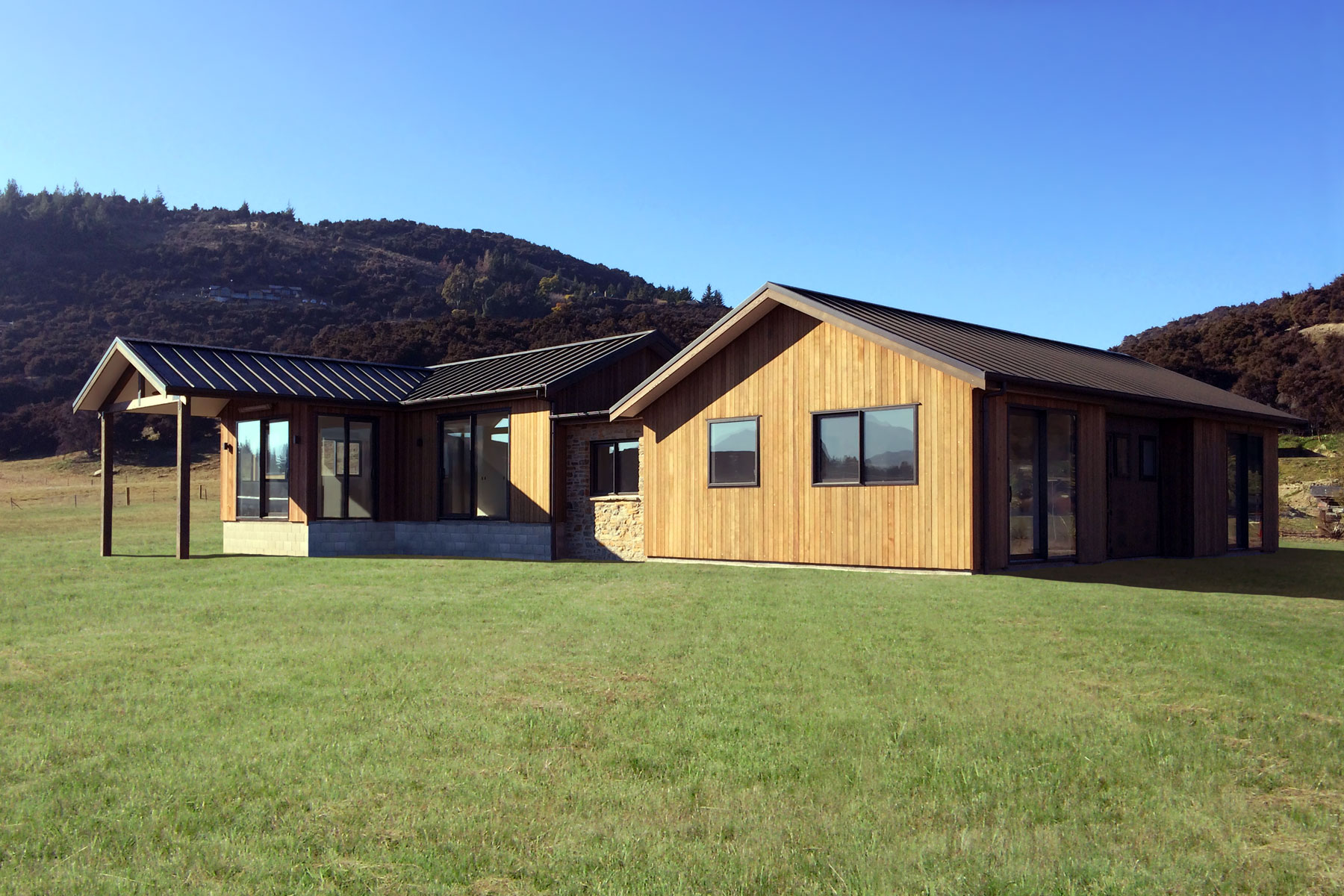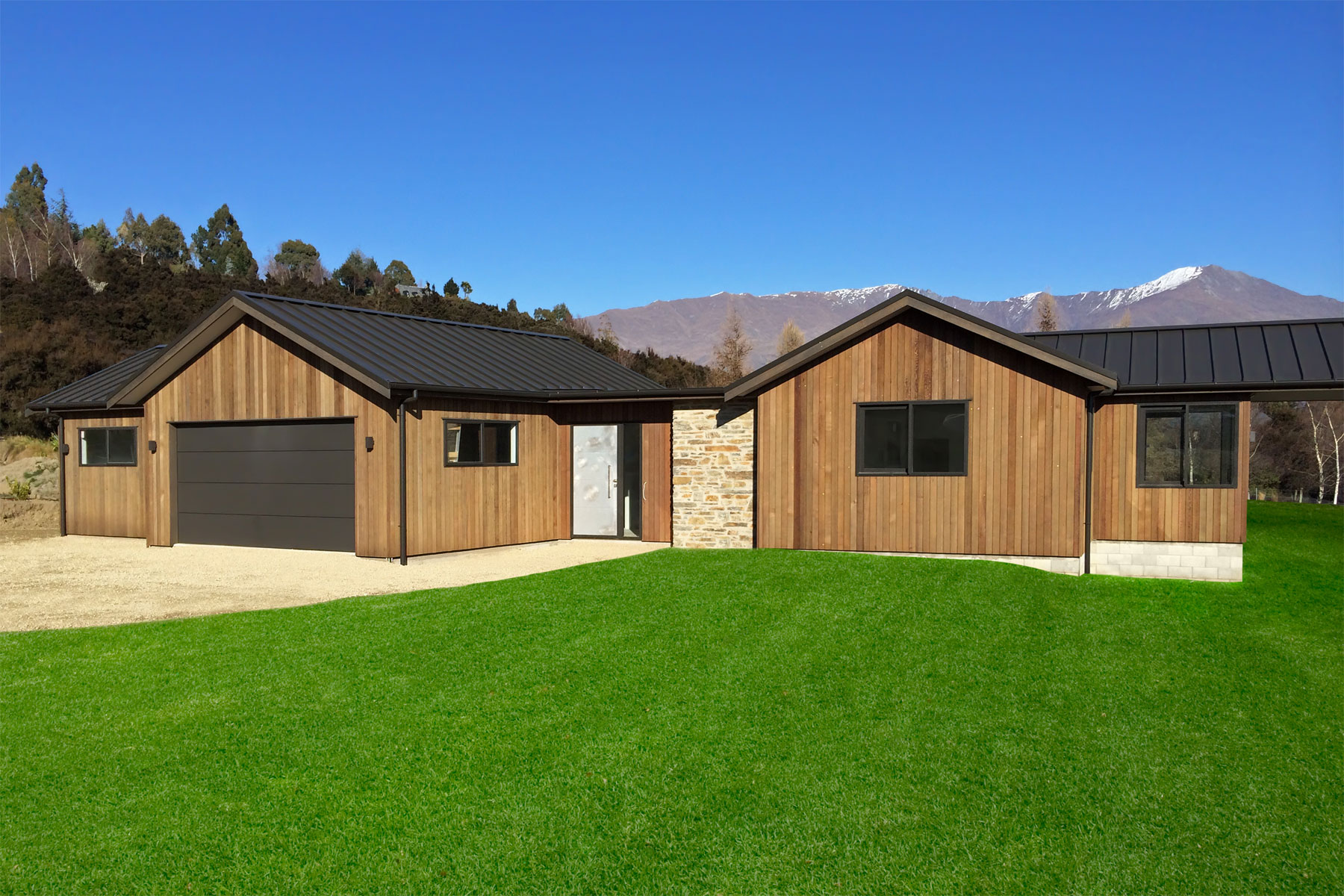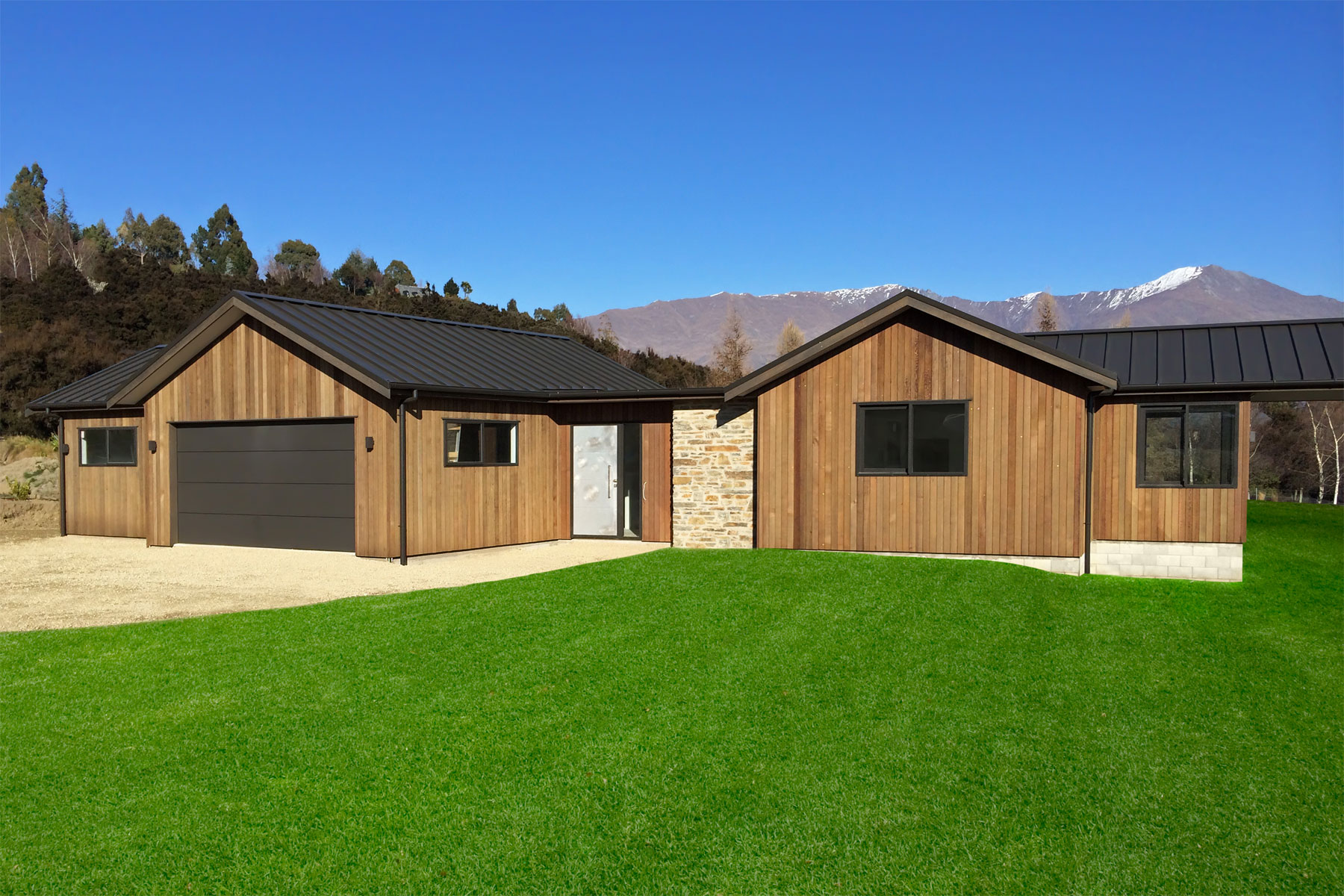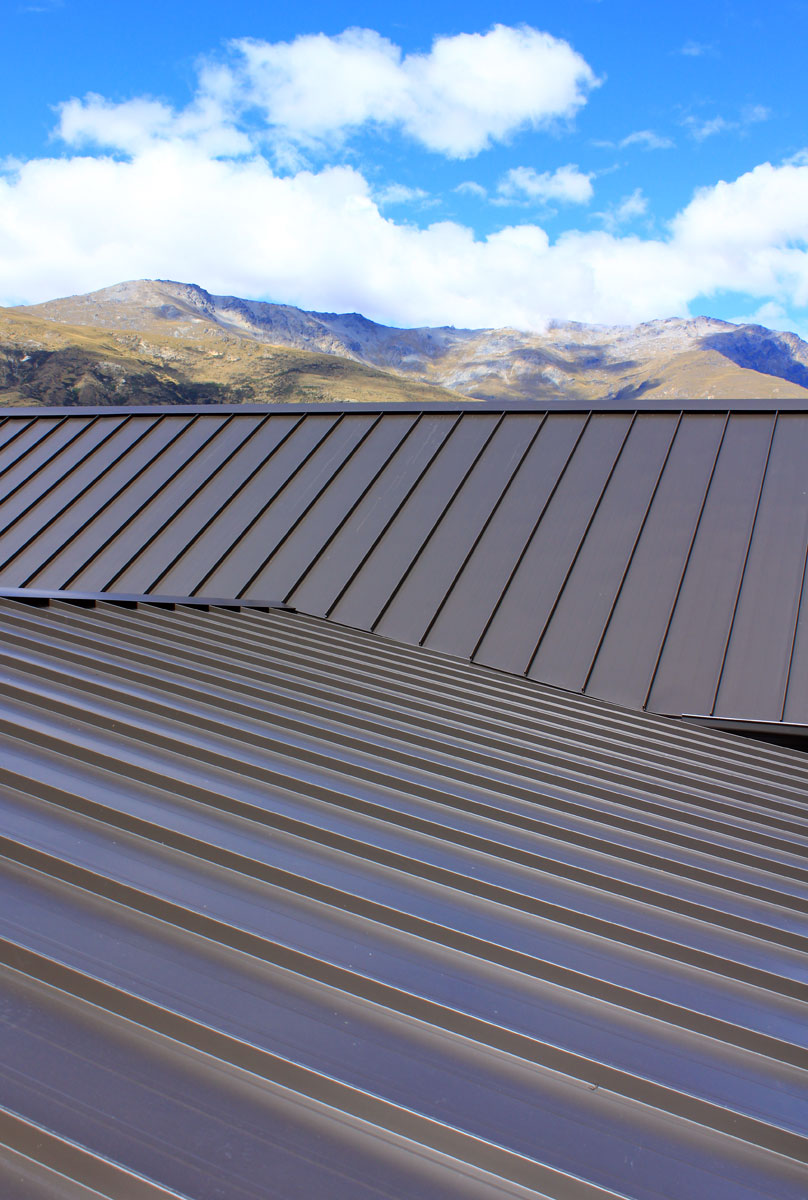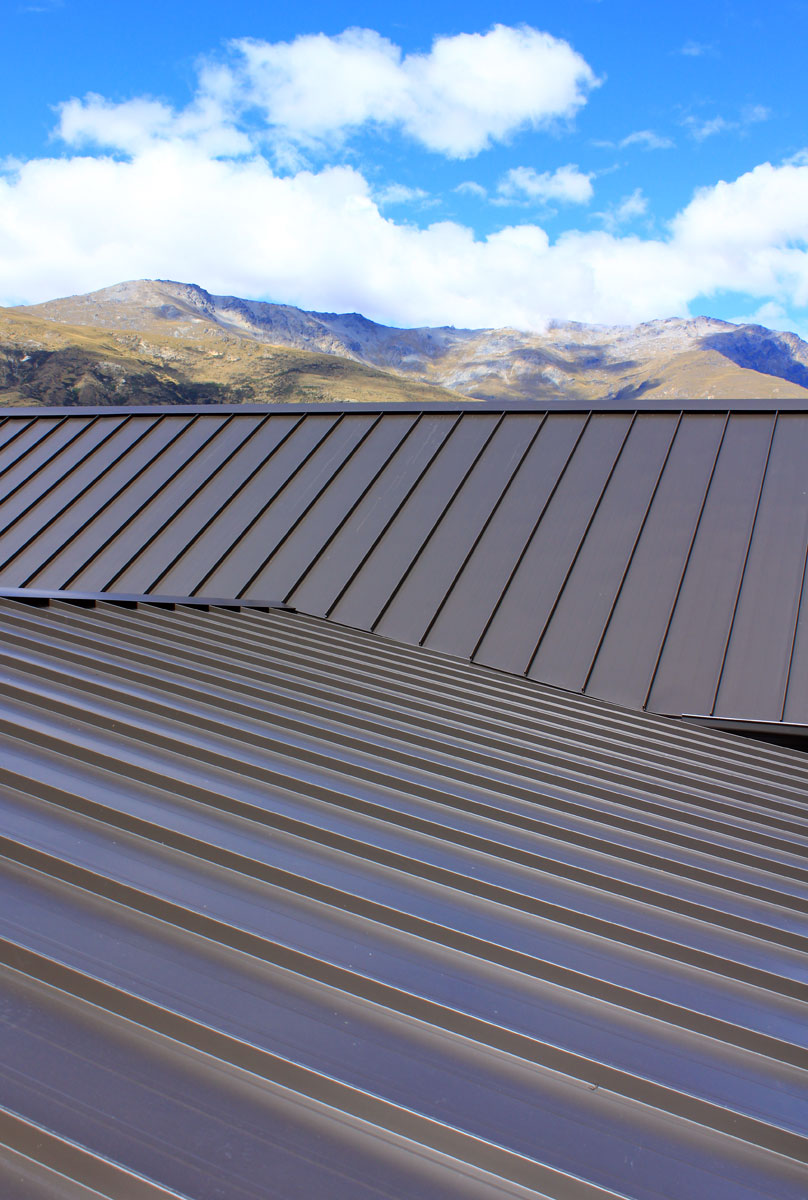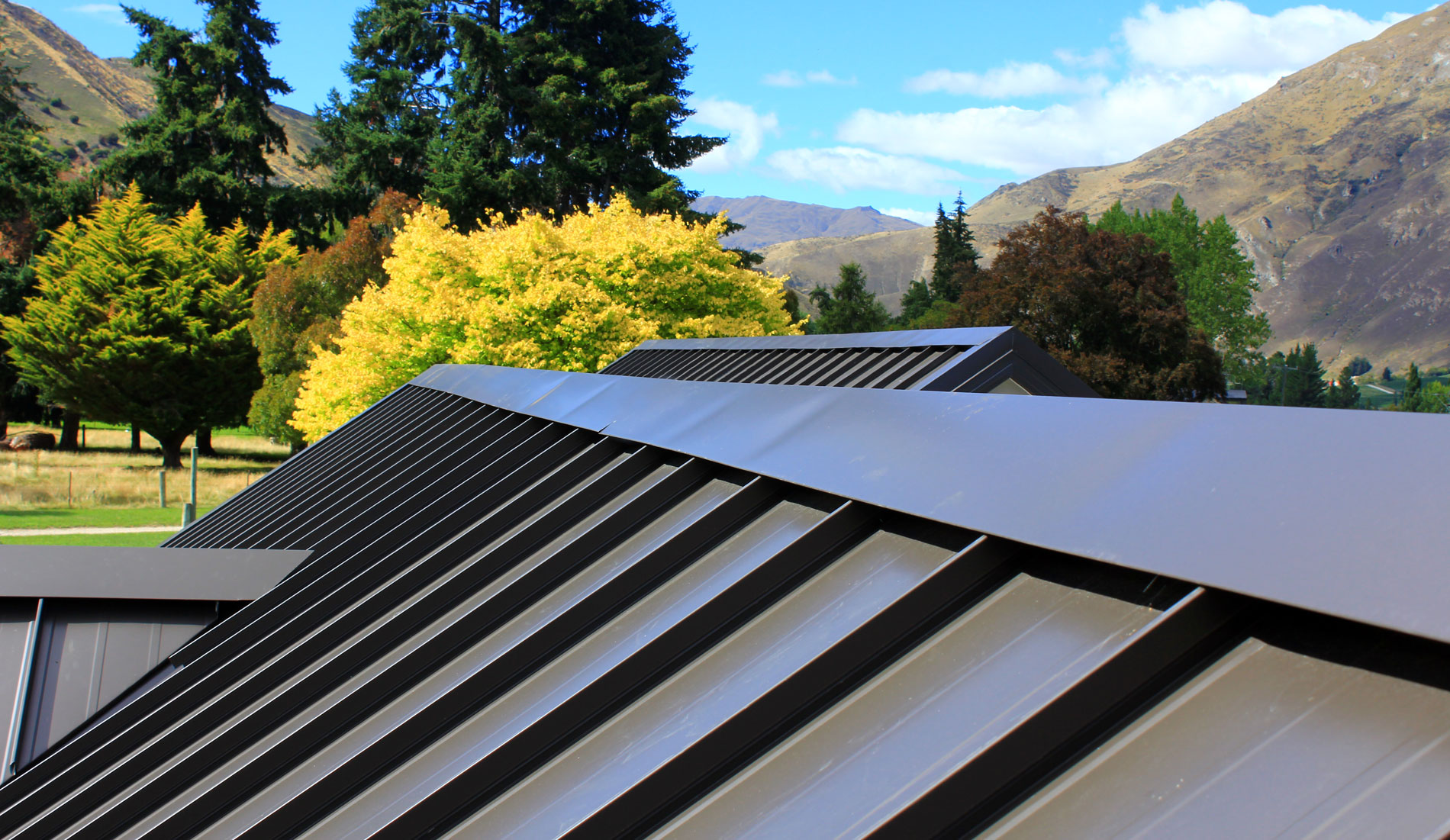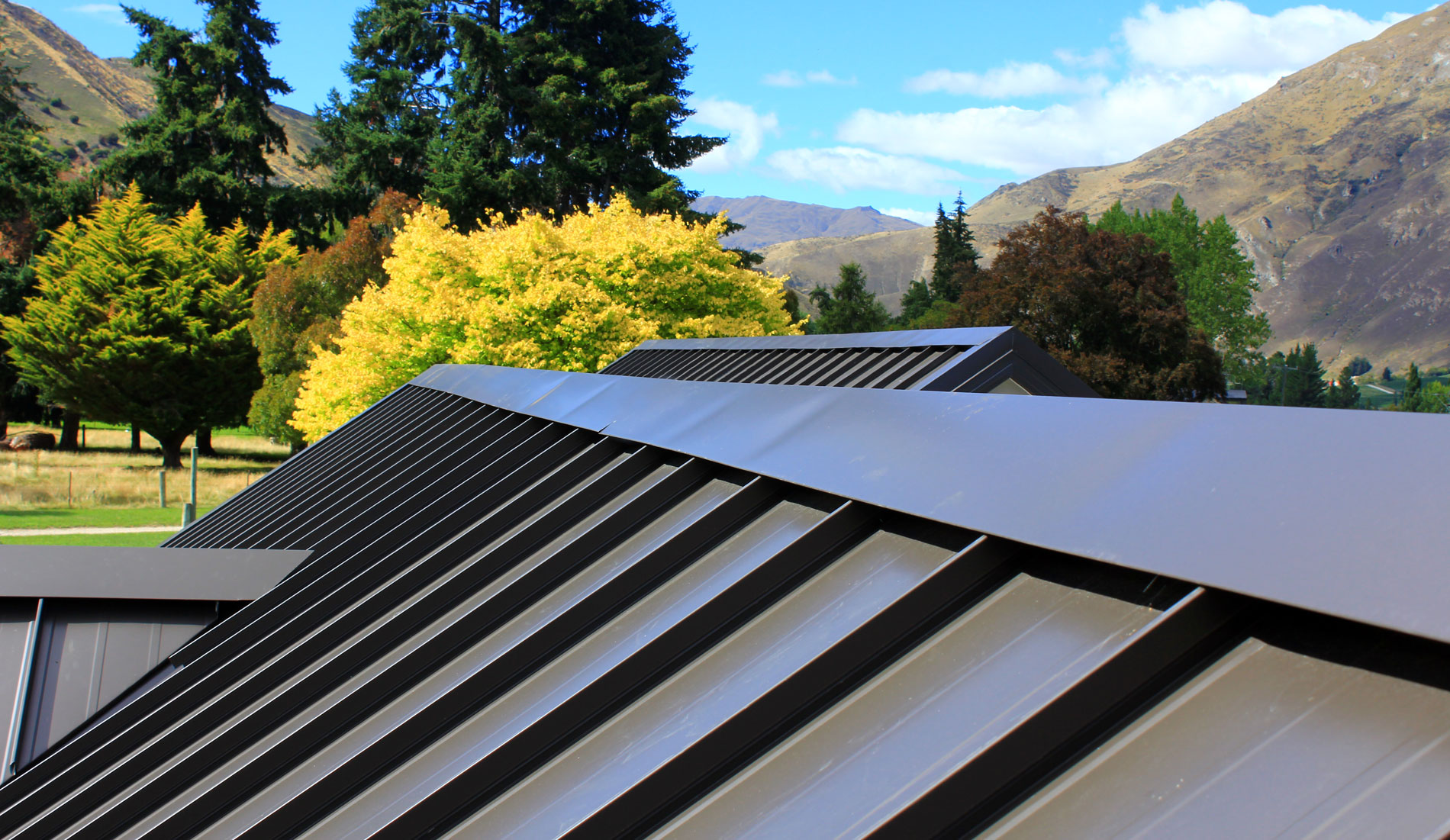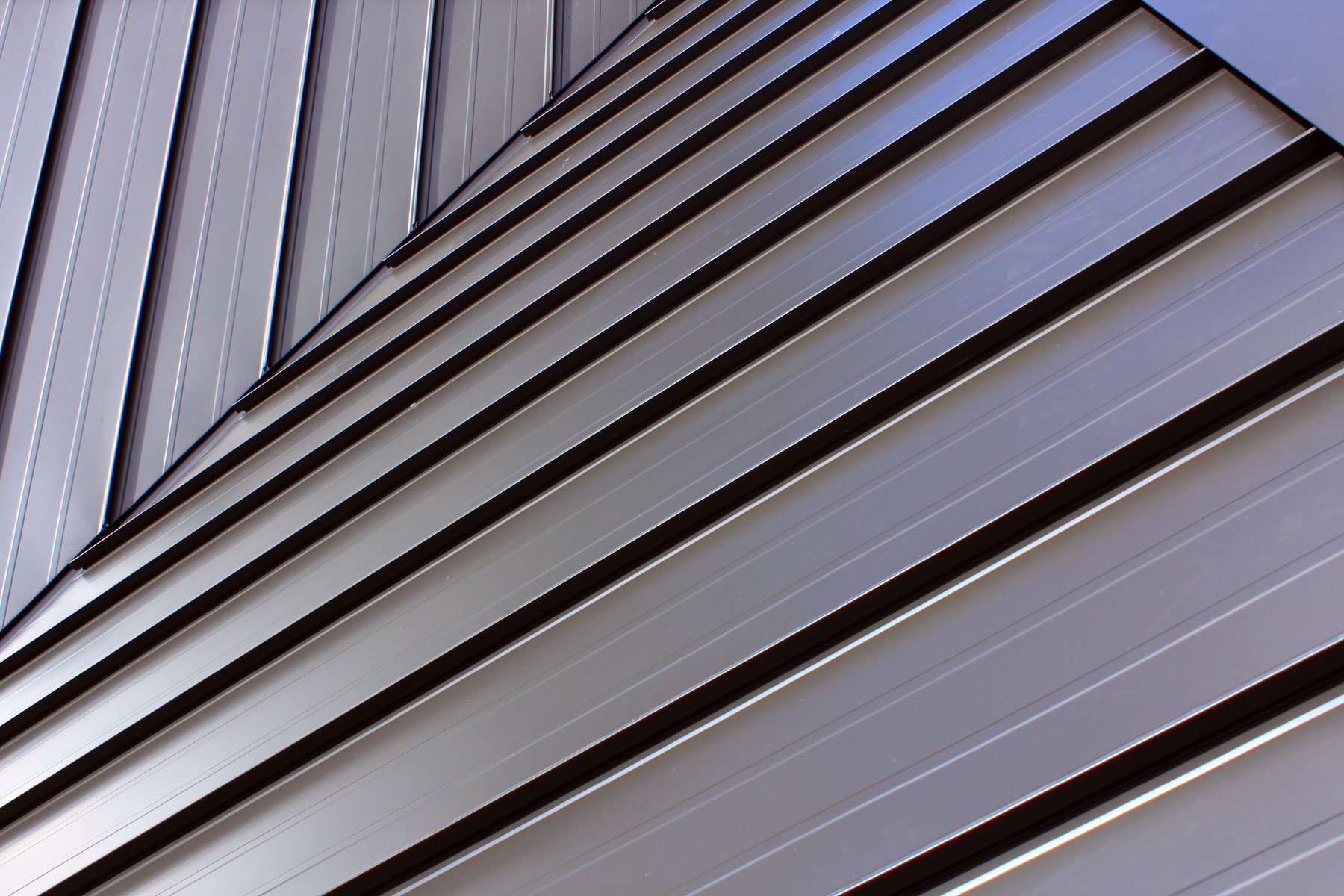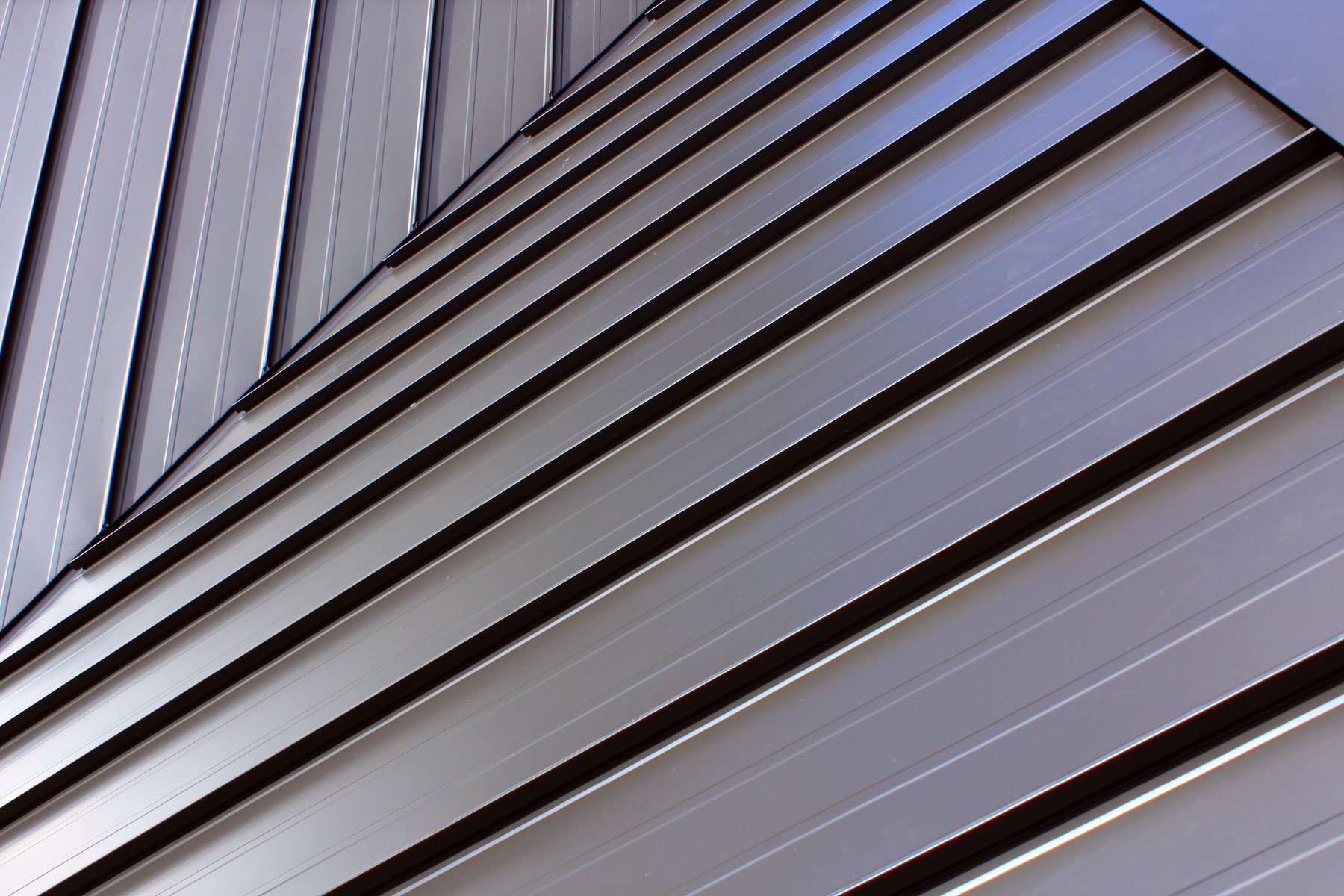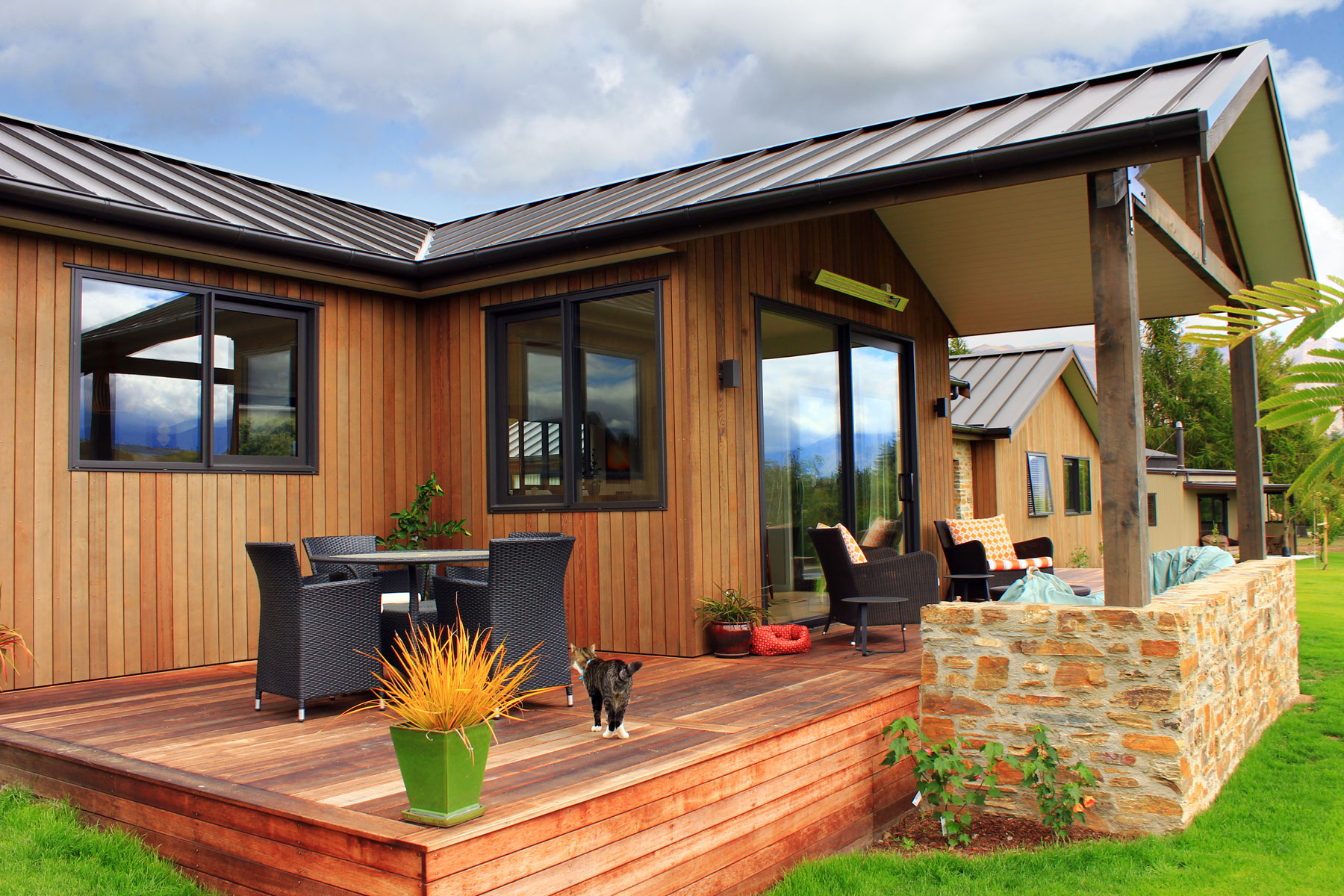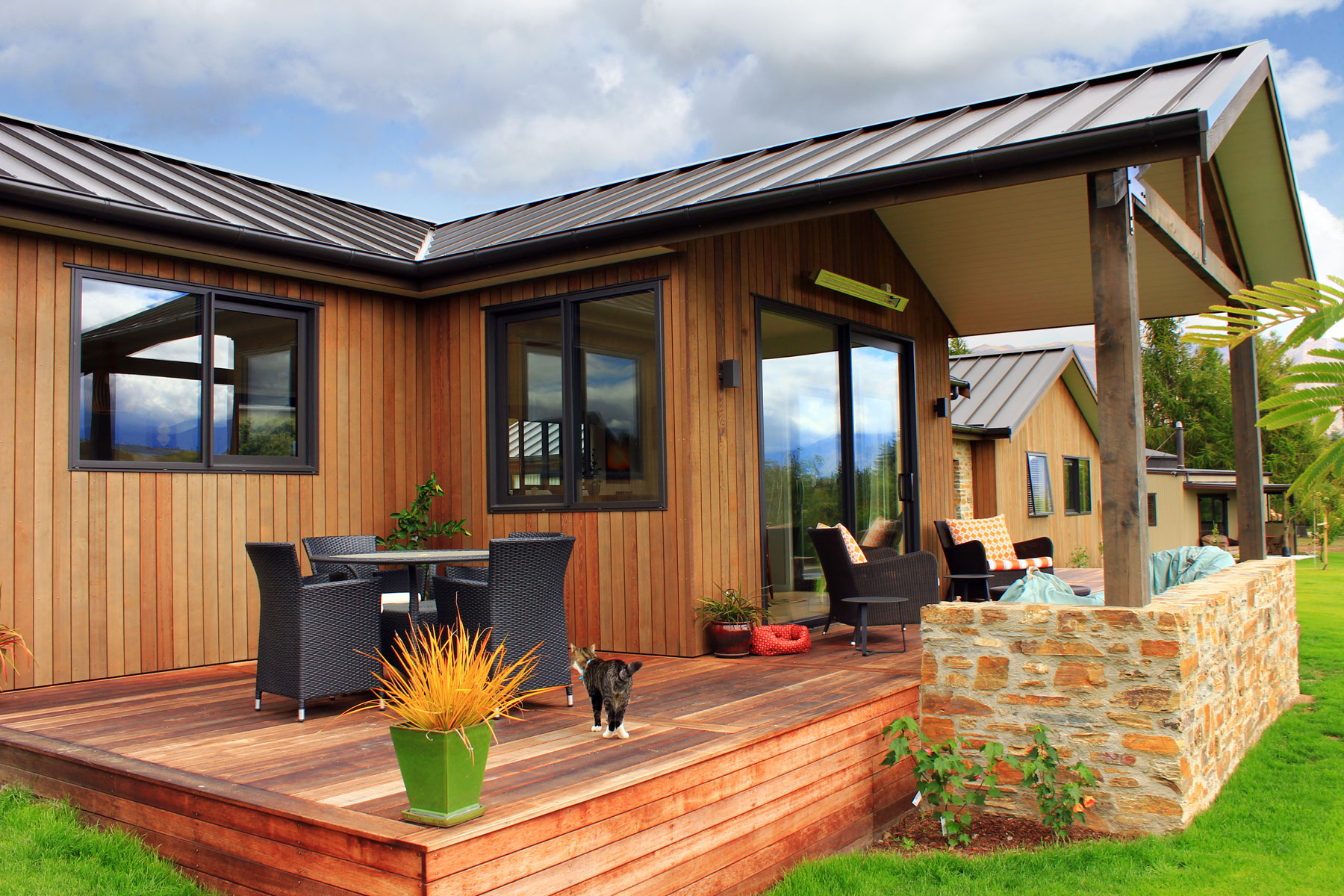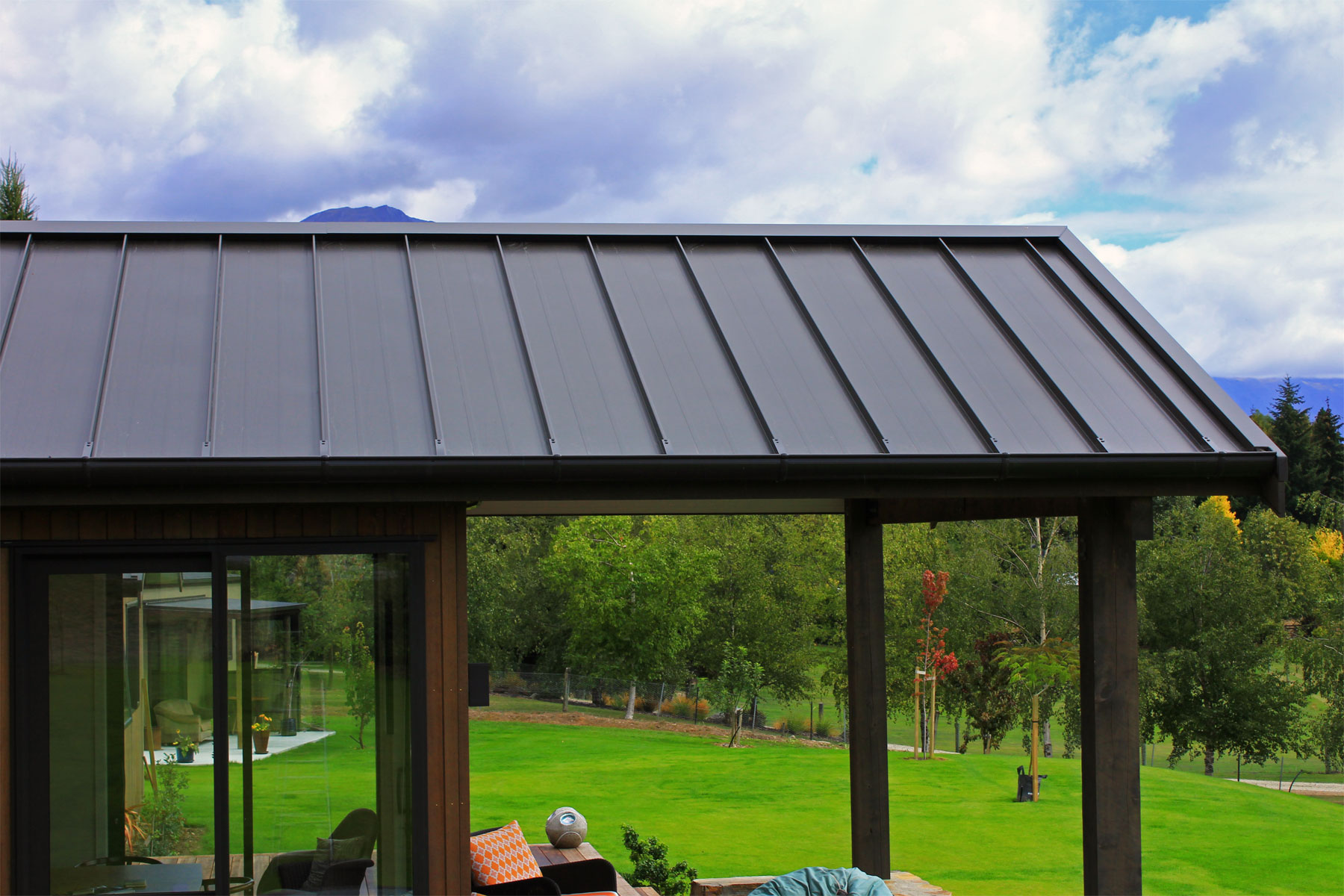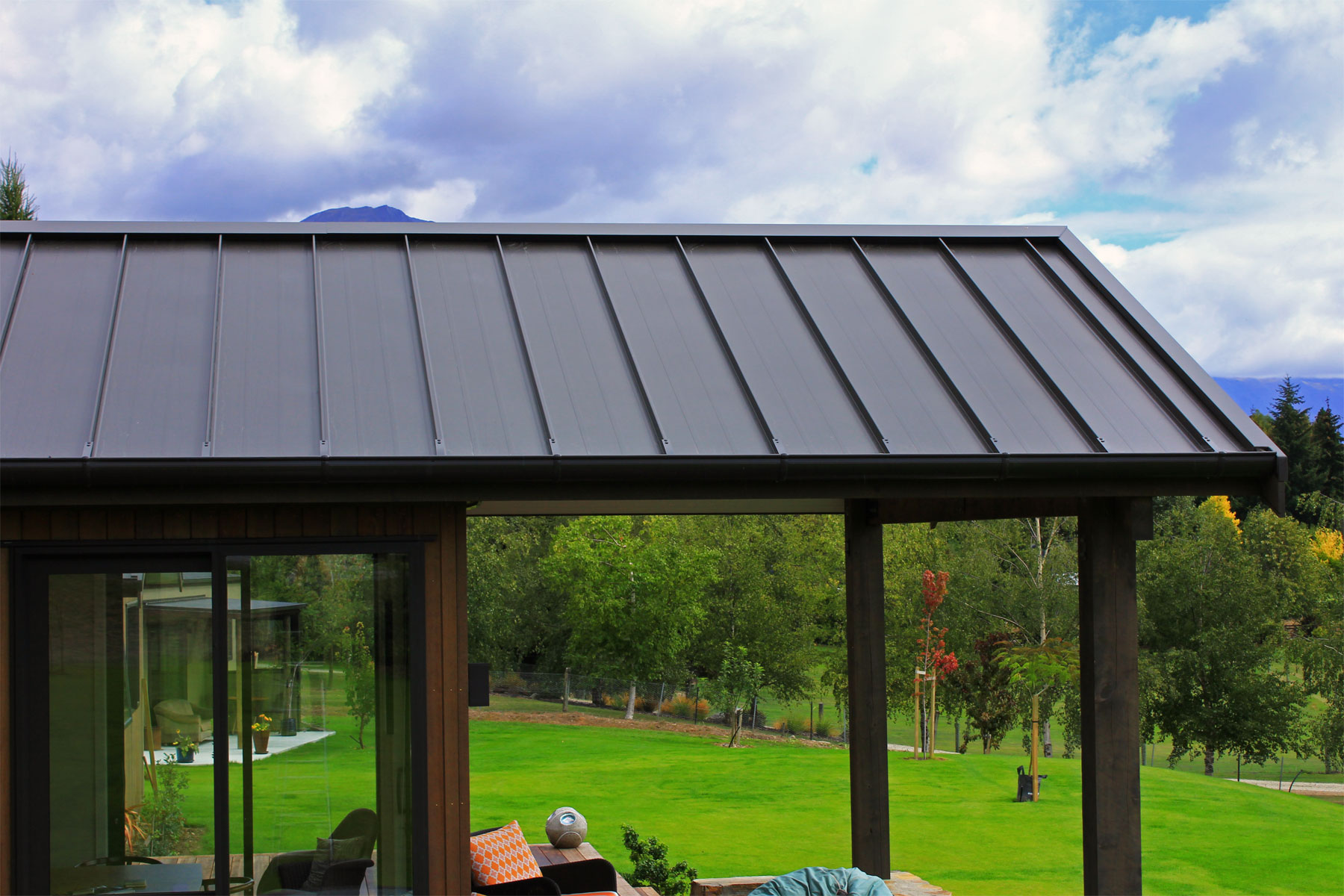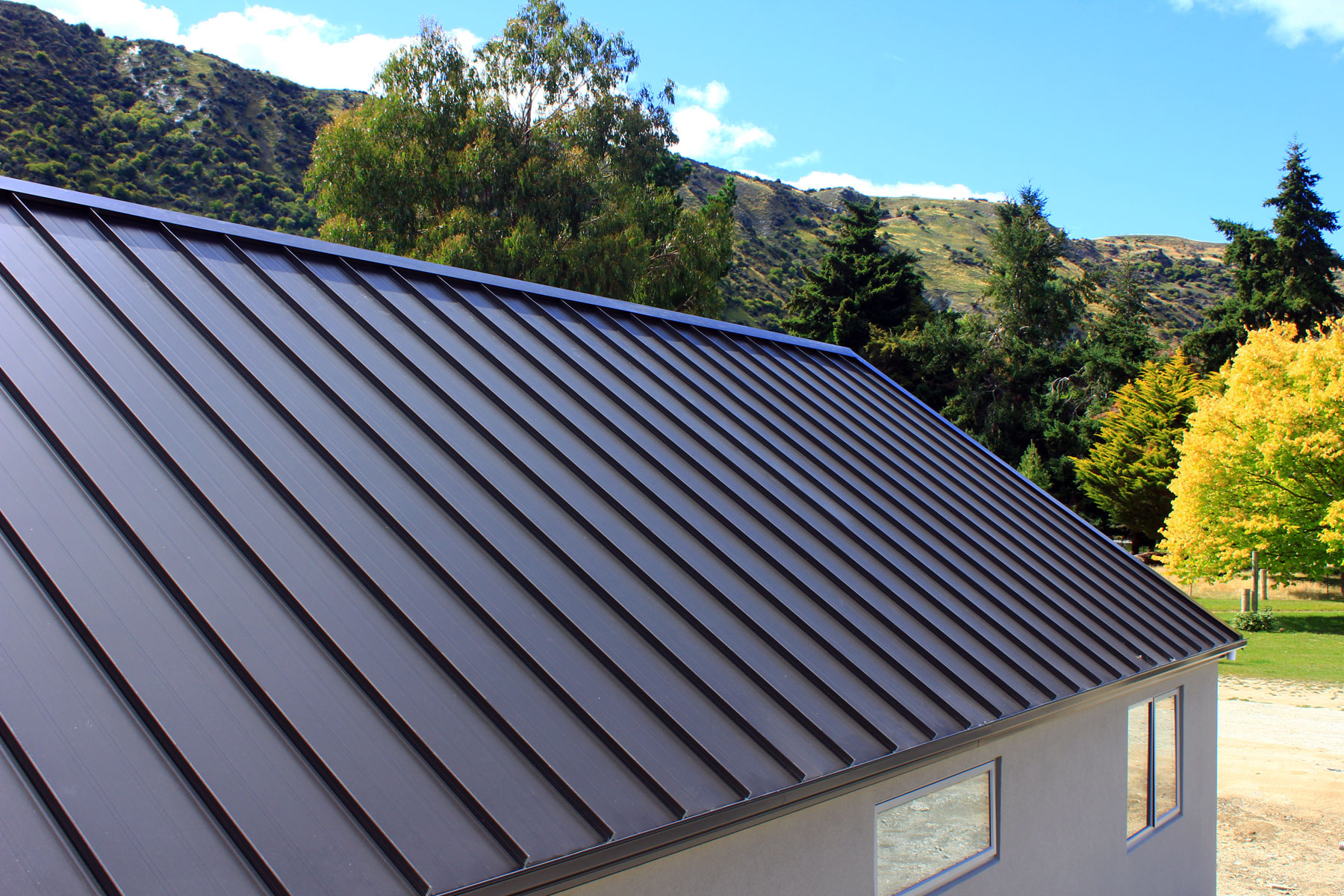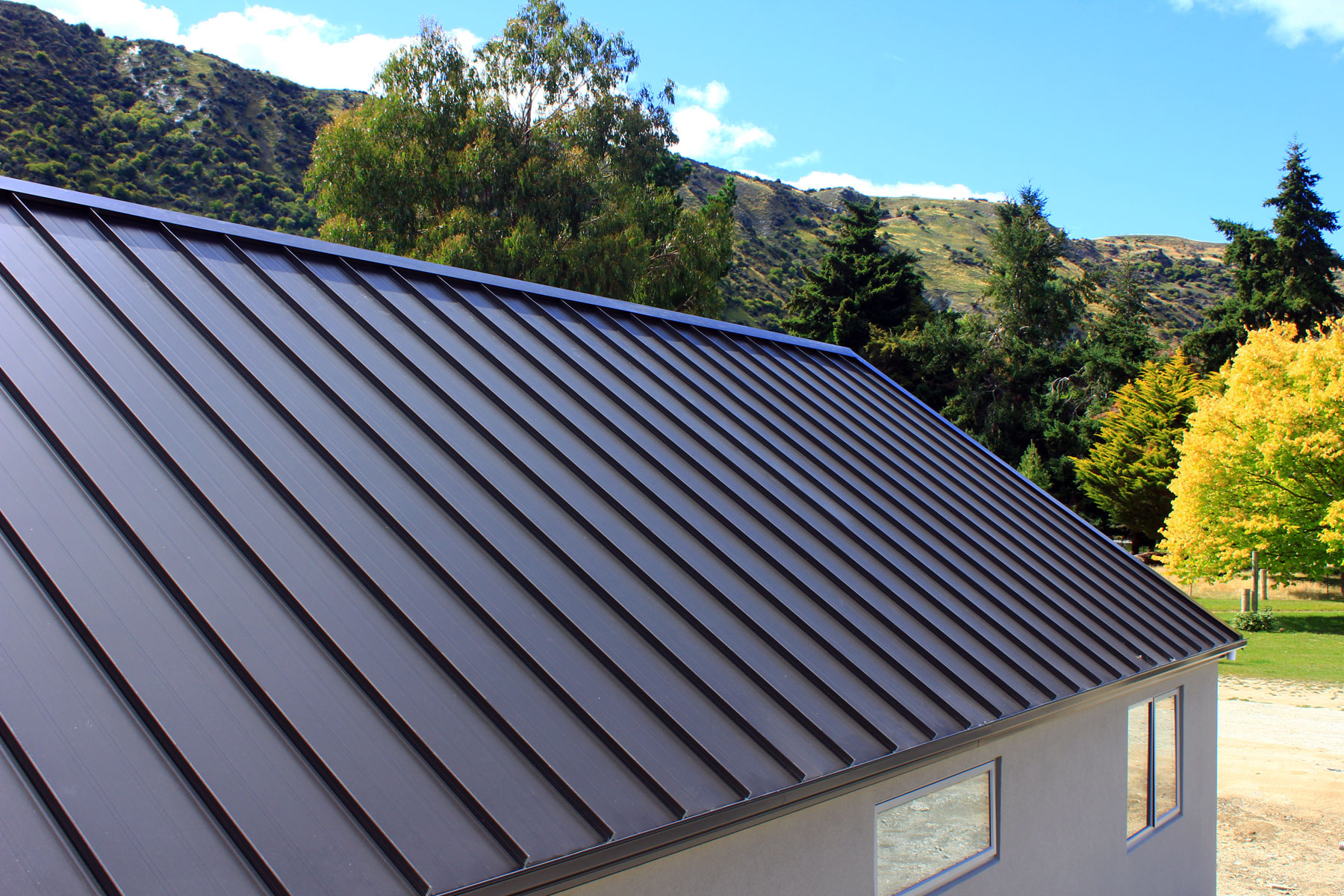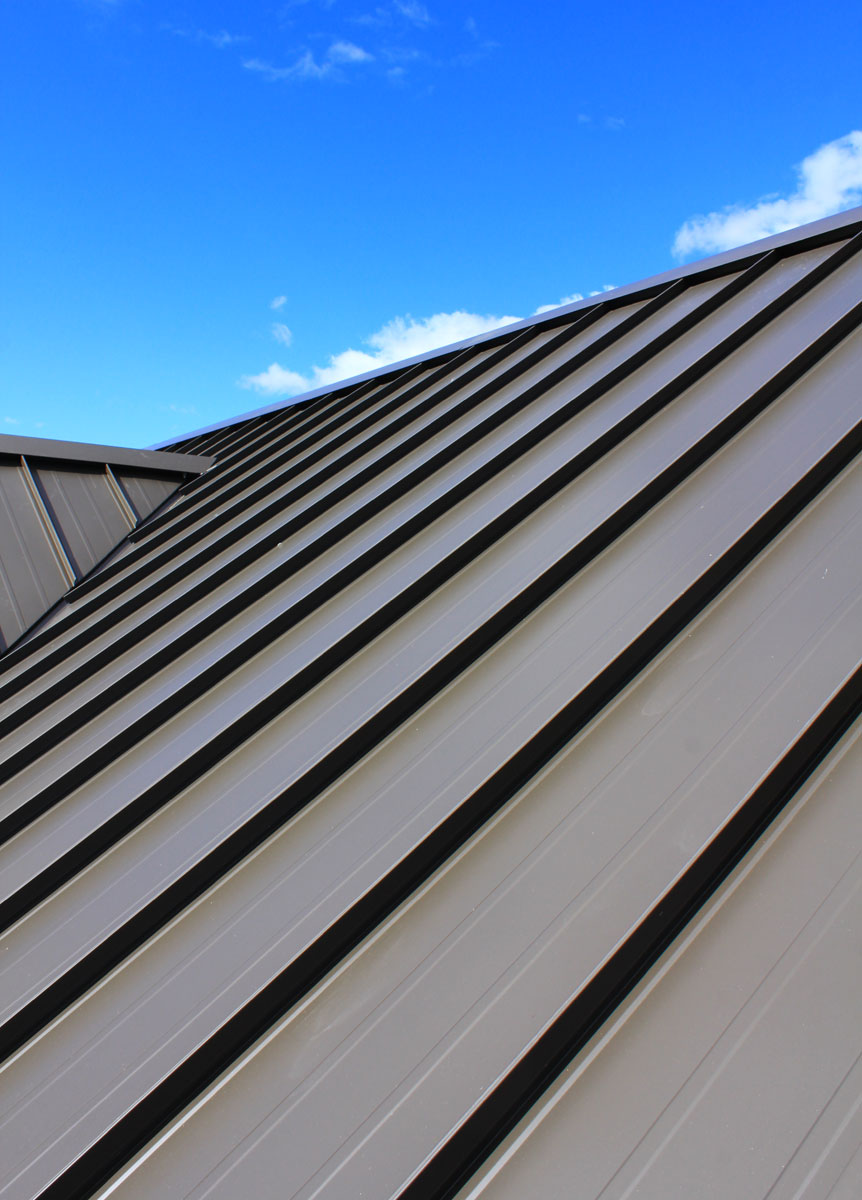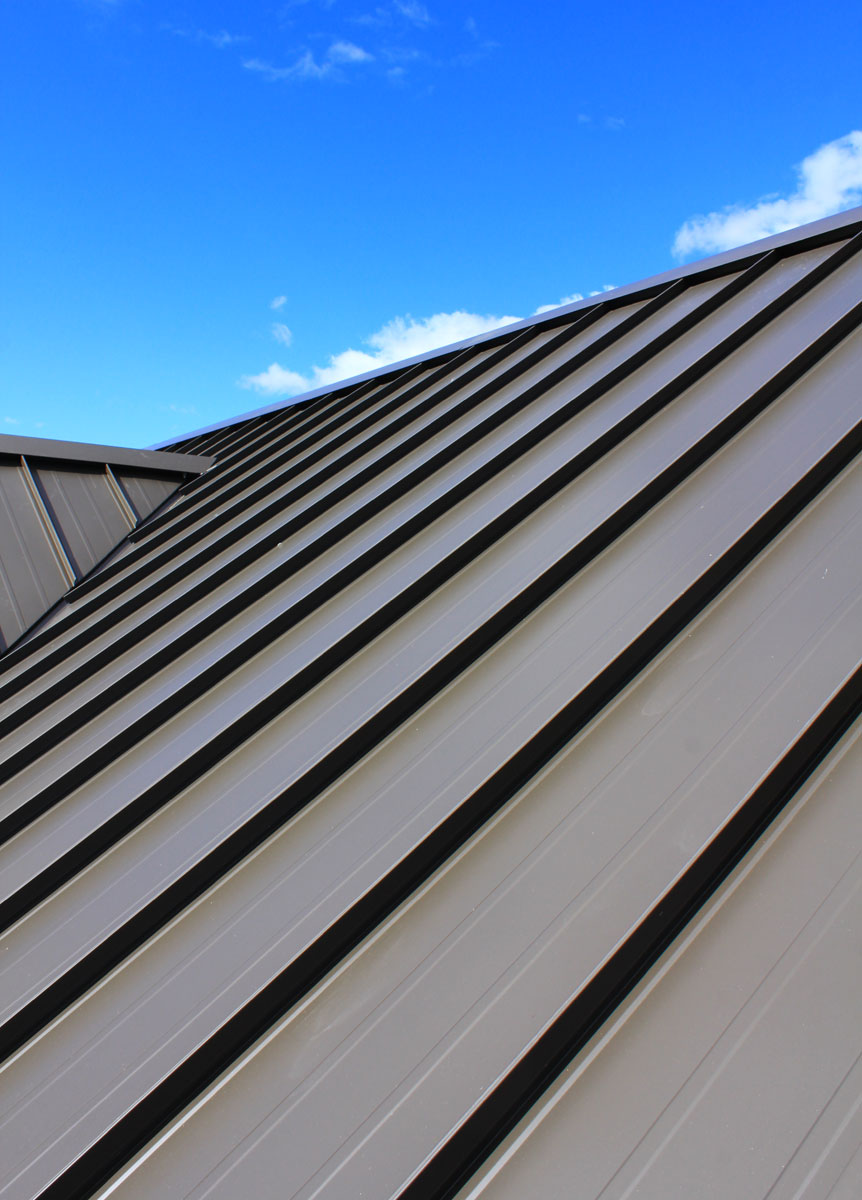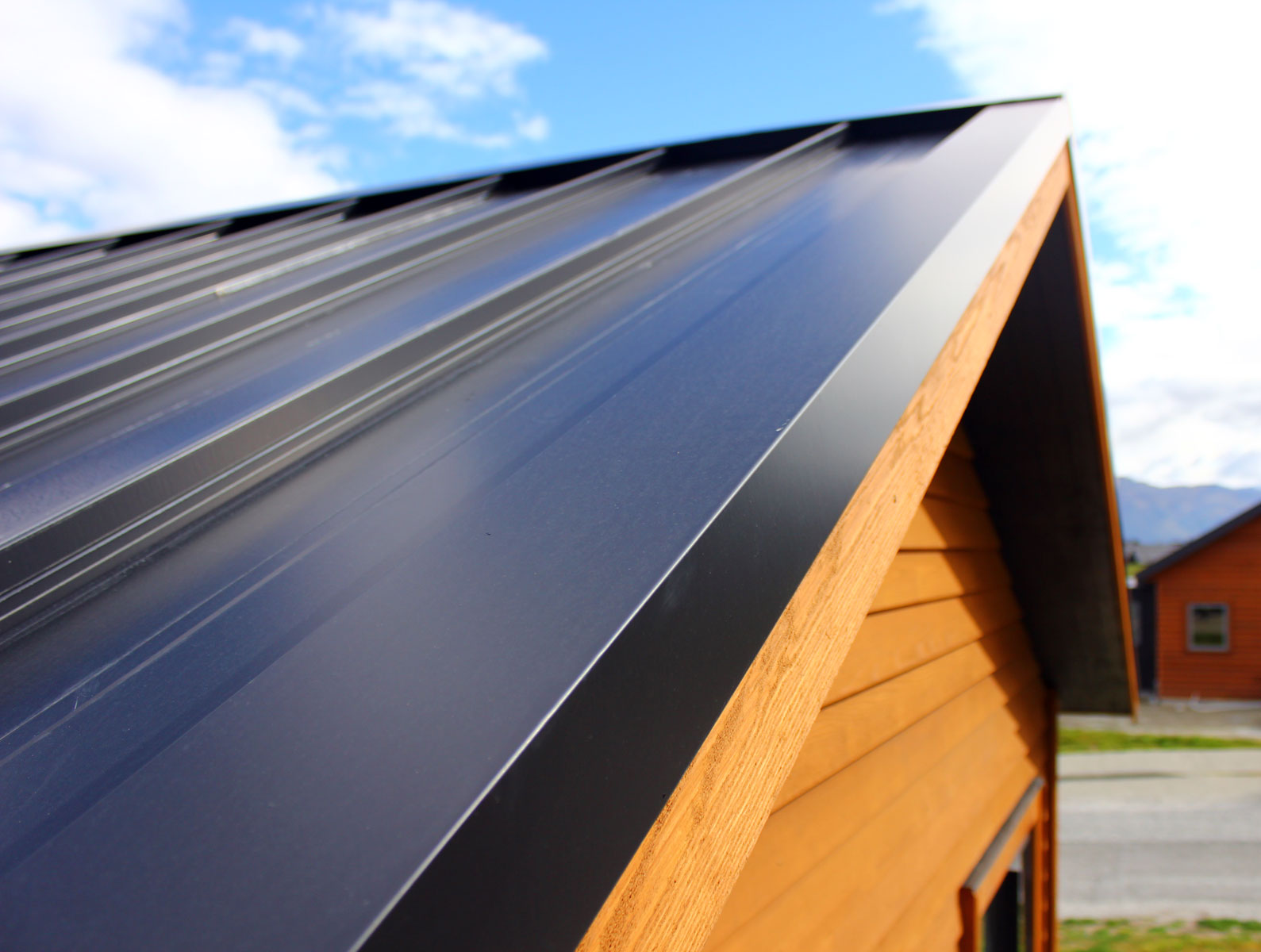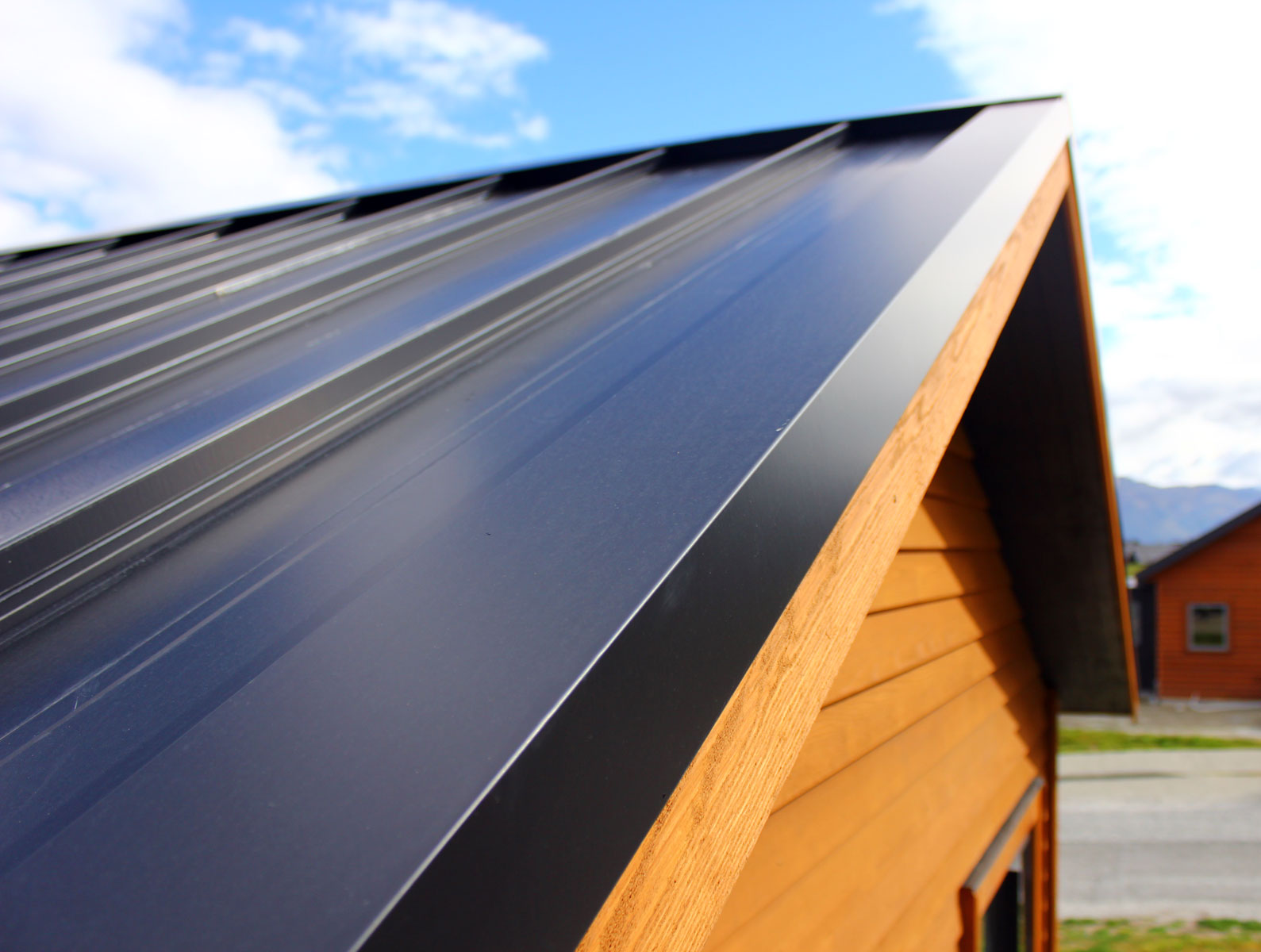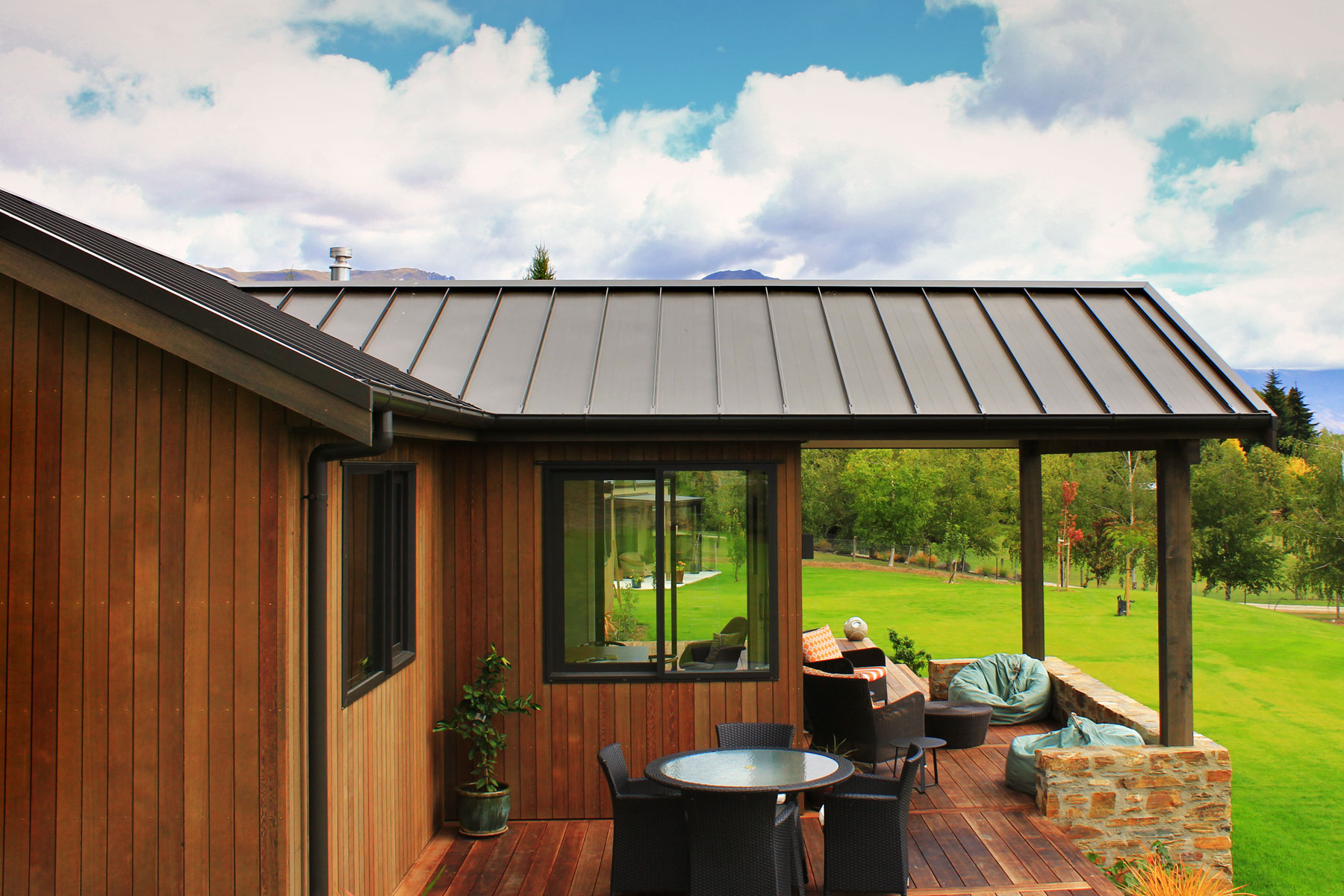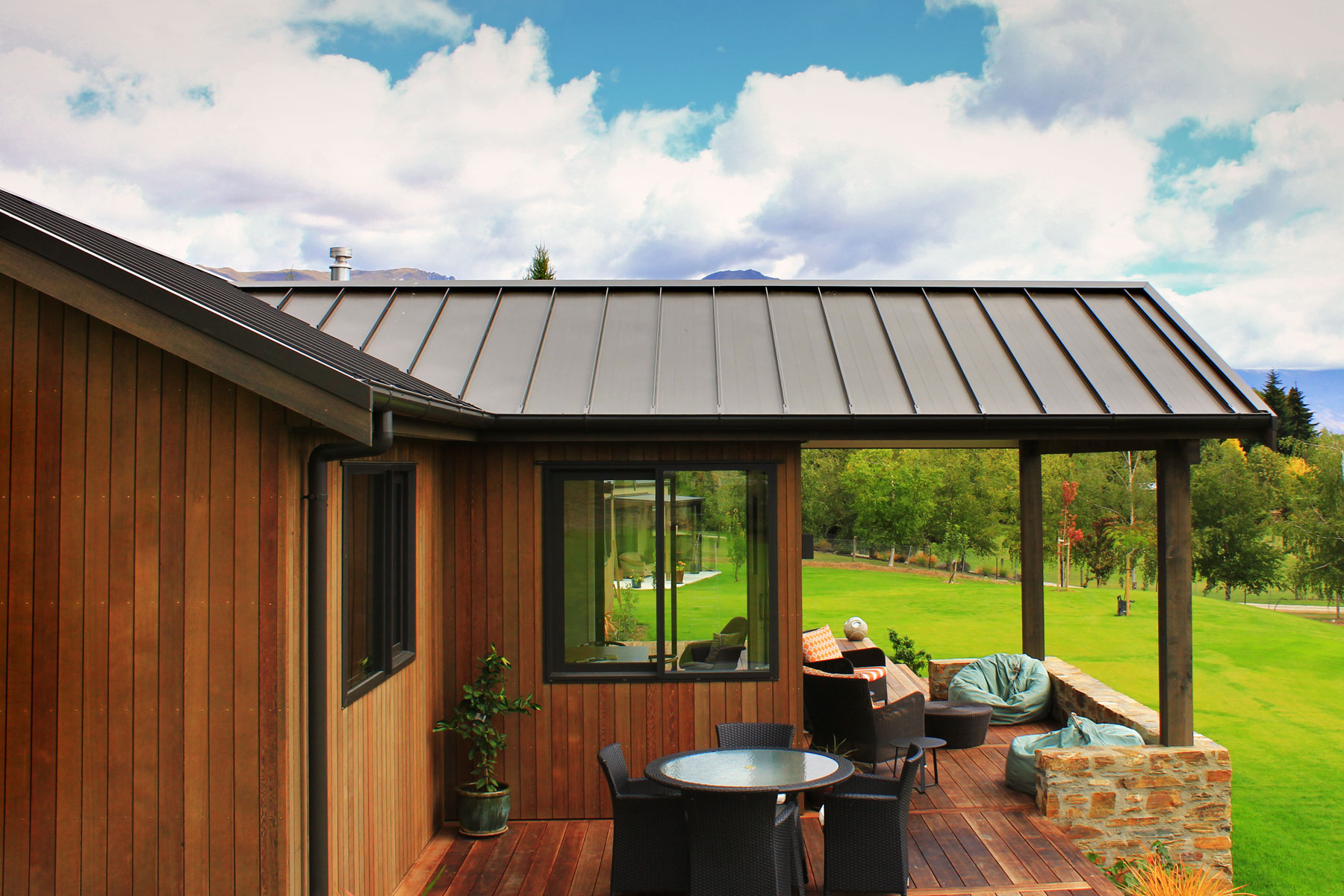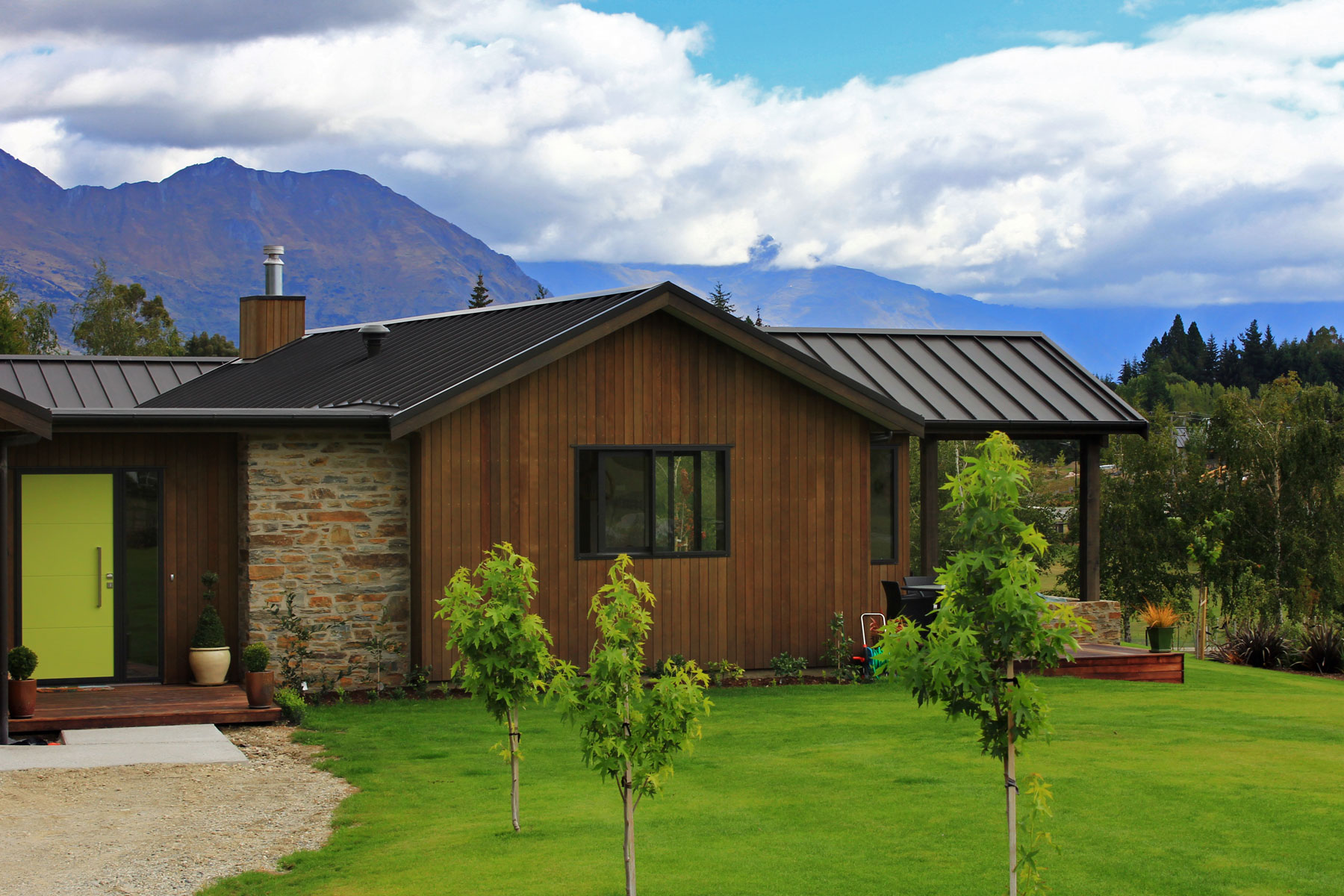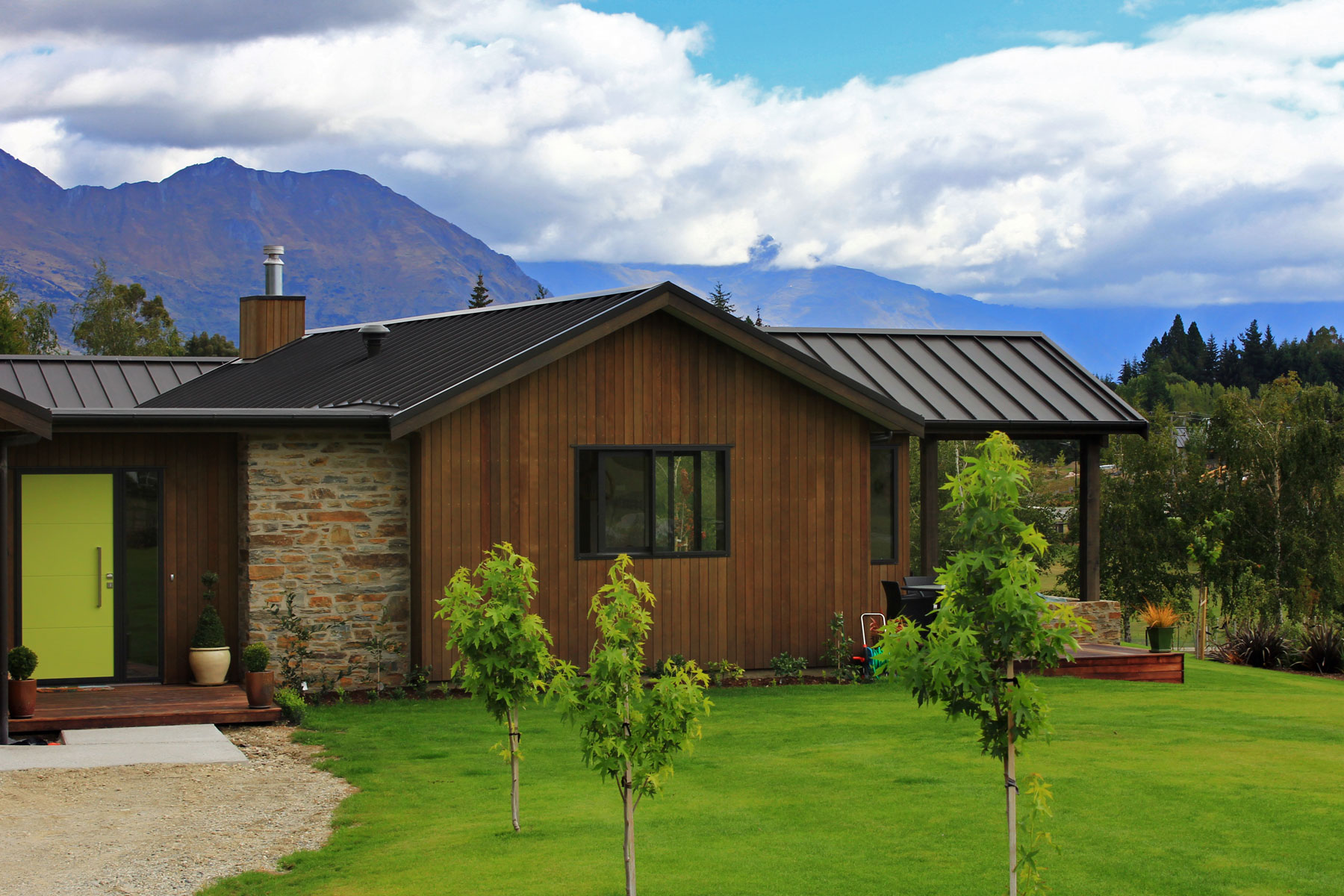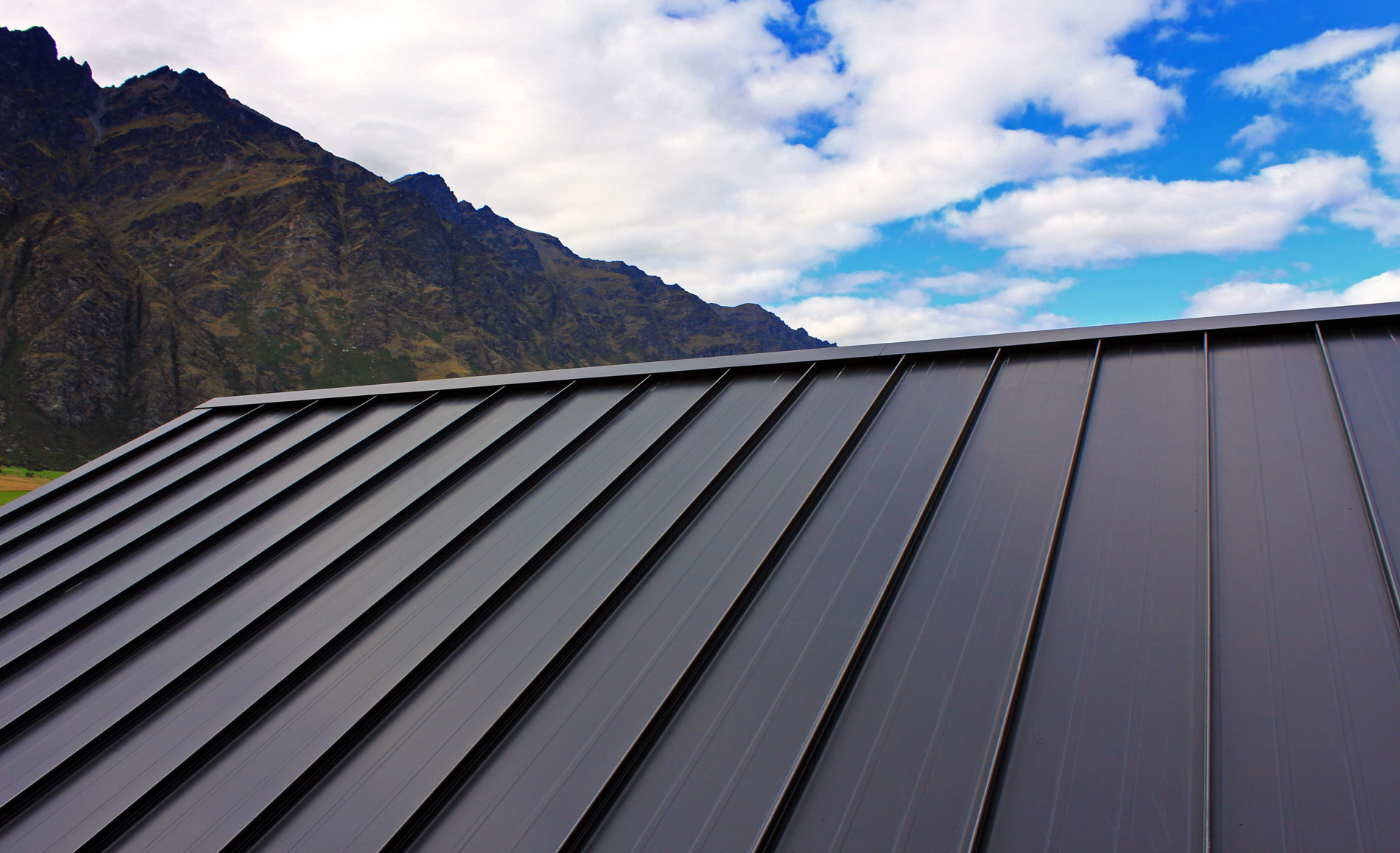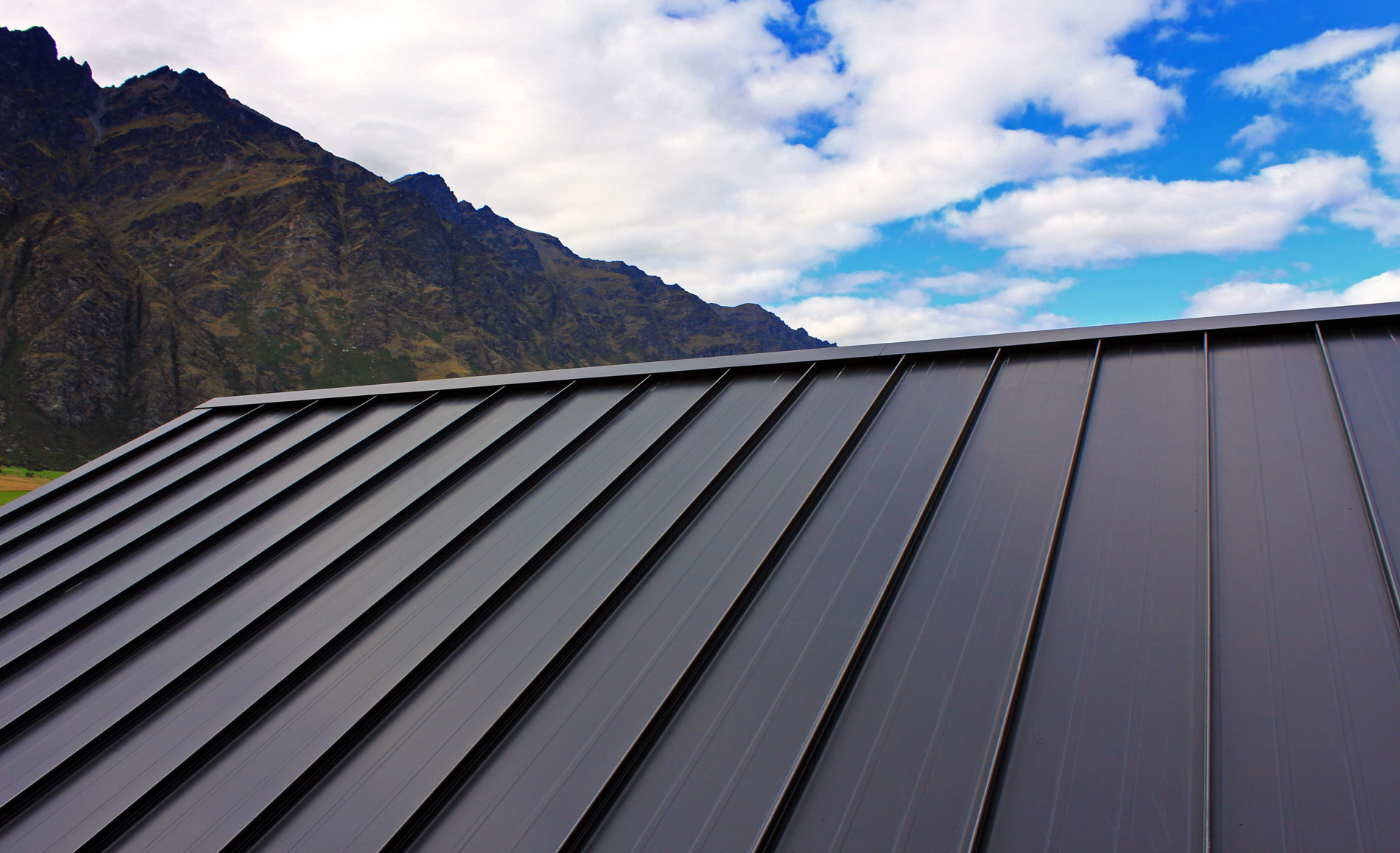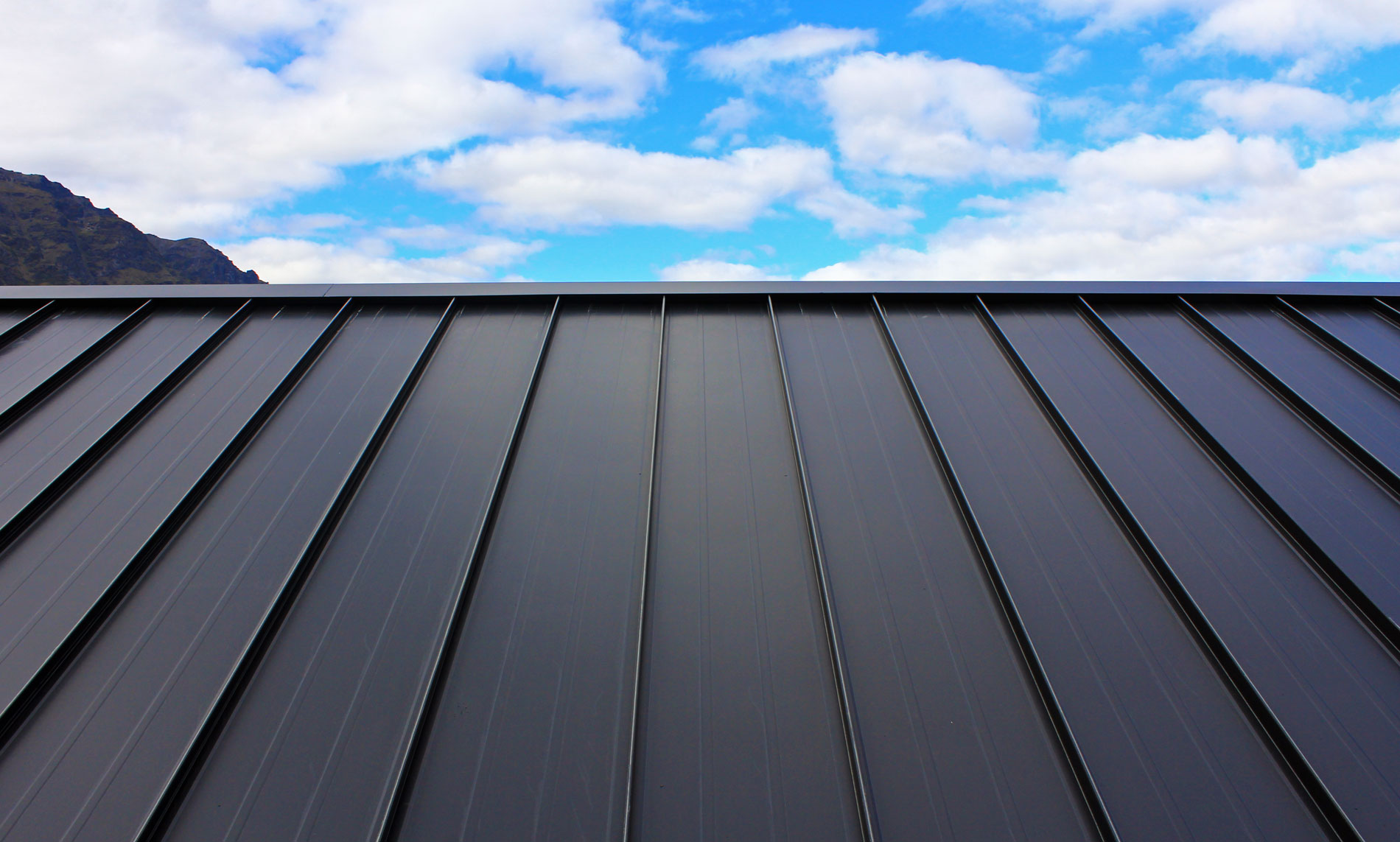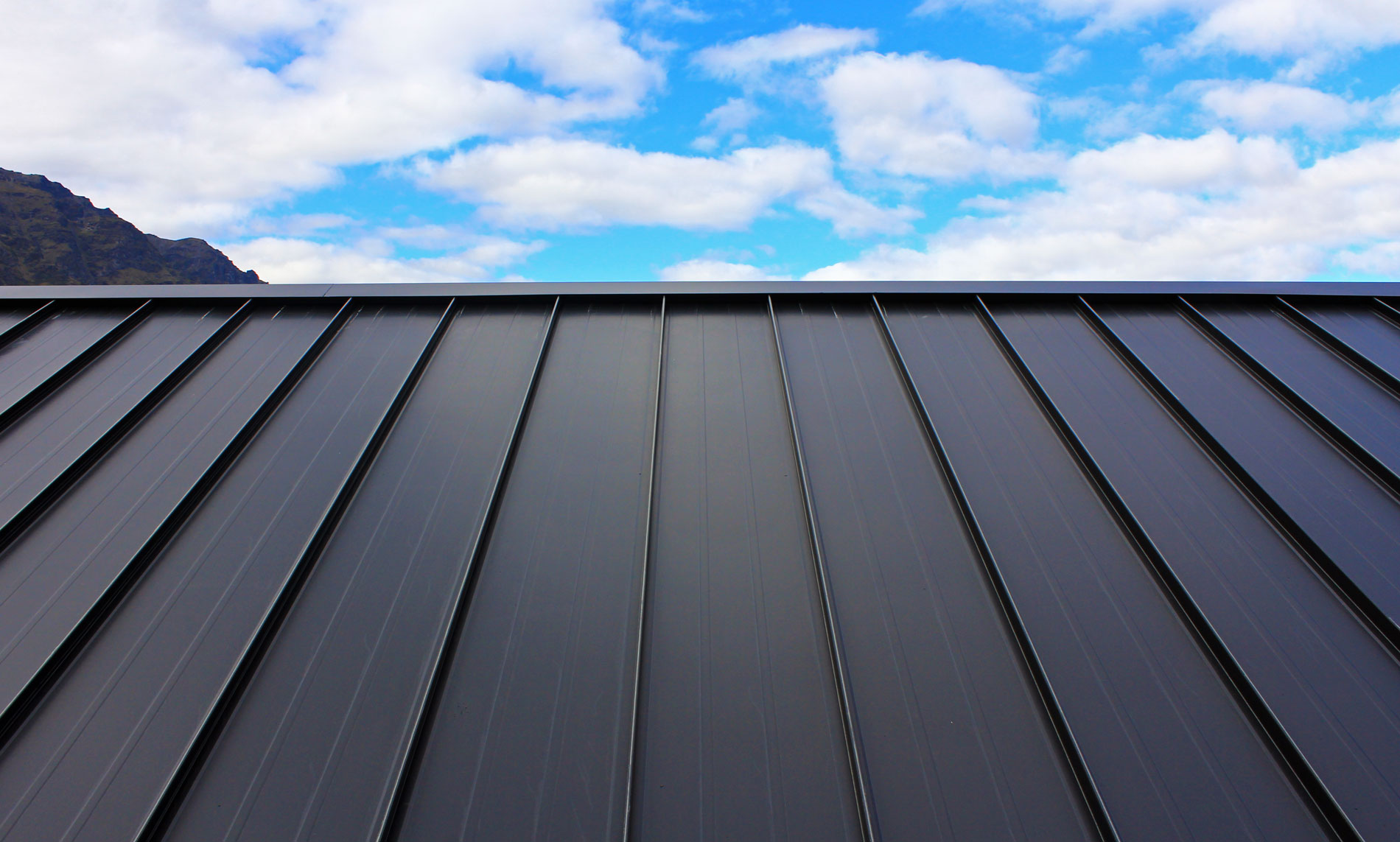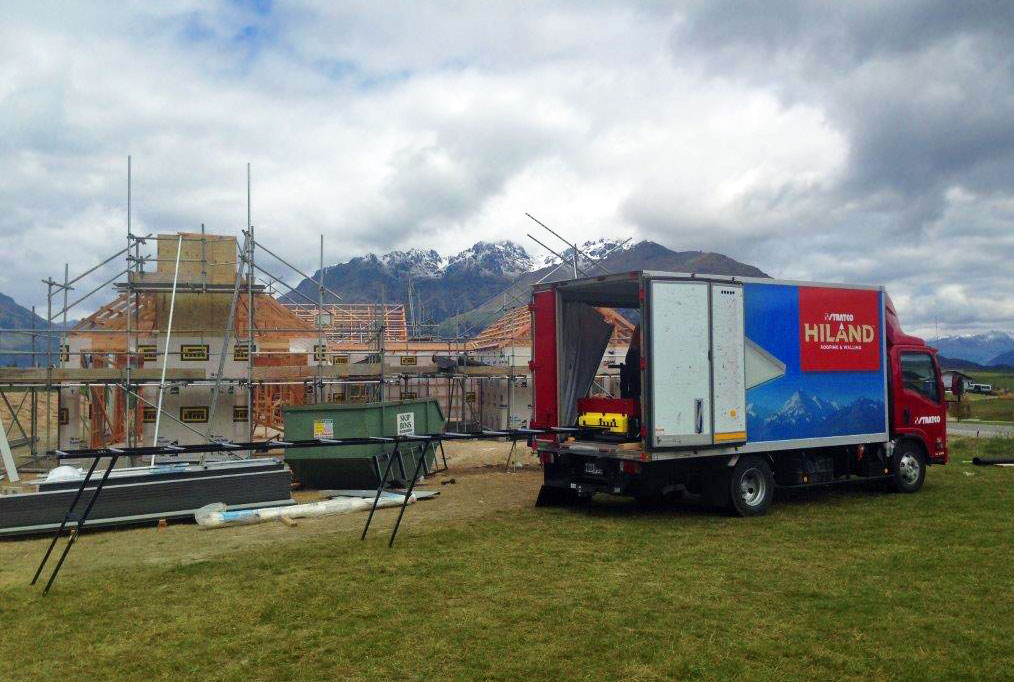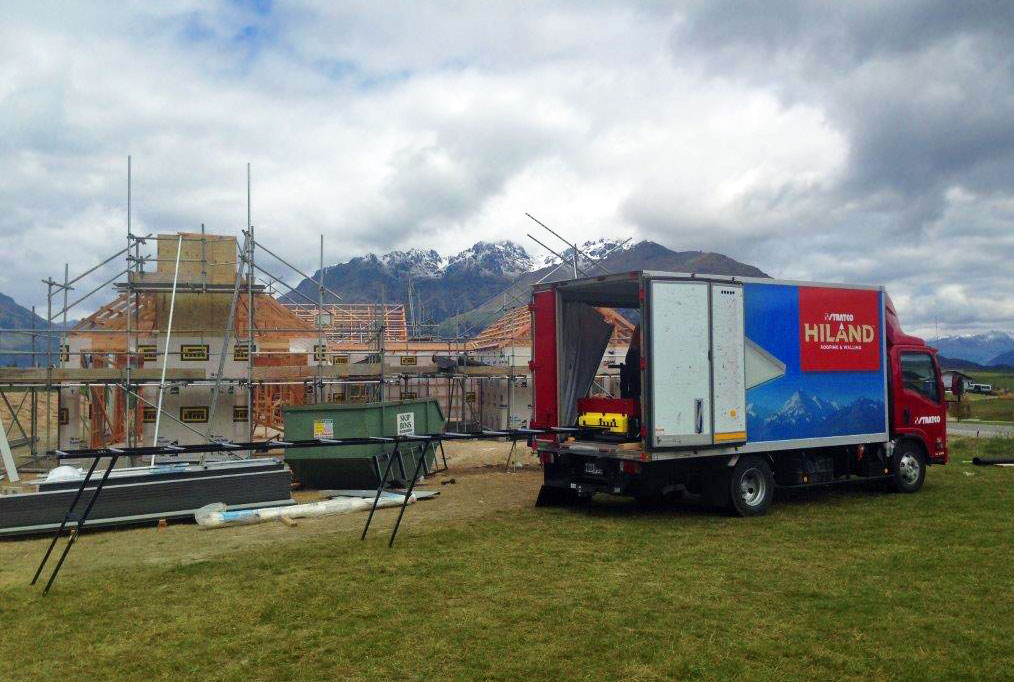 Versatile and Innovative Cladding
Roll formed onsite and snap-locked to concealed fixings
Mobile roll forming allows Hiland Tray to be manufactured onsite in both urban areas and remote alpine regions. It delivers a clean, high quality product with reduced handling time.
Featuring an attractive design that is available with swages (ribs) within the pan, or no swages (on request) for a clean, flat profile. Regardless of the options chosen, the flat nature of the tray pan means that oil canning (wave or ripple) in the pan of the product can occur through thermal movement and is inherent in most wide, flat steel roofing and wall cladding products. This is an aesthetic issue only and does not affect the performance of the product and adds to the crafted and characteristic appearance of the product.
The completed finish is smooth and uncluttered due to Hiland Tray's innovative concealed fixing system. Hiland Tray snap-locks to a simple clip that is fixed to the roof and wall purlins.
Brochures & Installation Guides
High Performance Cladding
The Hiland Tray profile has a high rib height of 44mm that enhances its smooth bold lines and provides greater water carrying capacity and strength for snow loading applications in alpine regions. Hiland Tray is available in 0.55mm BMT in a range of contemporary pre-painted colour steel options to suit any colour pallet.
Maintenance
The performance of Hiland Tray roofing and wall cladding over time depends on its correct application and maintenance. Maintenance should be performed as often as is required to remove any dirt, salt and pollutants.
Where Hiland Tray cladding is used in severly corrosive environments, cleaning should be performed more often. It is important that screws have the same life expectancy as the Hiland Tray cladding you have specified. Packs of Hiland sheeting should always be kept dry and stored above ground level on site. If the sheets have become wet, they should be separated, wiped and placed in the open to dry.
Refer to the Stratco 'Selection, Use and Maintenance' brochure for more detailed information about the correct use and maintenance of this product.

Material Specifications
Material Specifications
Material Properties
Finish
0.55 BMT
Minimum 'AZ' Coating Mass (g/m²)
Zinc/al & Colour
150
Mass (kg/linear metre)
Zinc/al
2.71
Colour
2.75
Mass (kg/square metre)
Zinc/al
5.97
Colour
6.05
Yield (square metre/tonne)
Zinc/al
168
Colour
165
Tensile Strength (MPa)
Zinc/al & Colour
340
Width Coverage (mm)
Zinc/al & Colour
460
Sheet Tolerances (mm)
Length & Width
±5 ±2
Minimum Roof Pitch
Zinc/al & Colour
3°
Fixing Recommendations
Hiland Tray sheets should be laid into the prevailing wind and clip neatly onto the preceding roof sheet. The Hiland Tray clips should be fixed within the recommended support spacings.
Due to the seam height, flashing turn downs into the pan of Hiland Tray sheeting should always be notched around the rib to provide maximum weather tightness.
---
Laying Procedure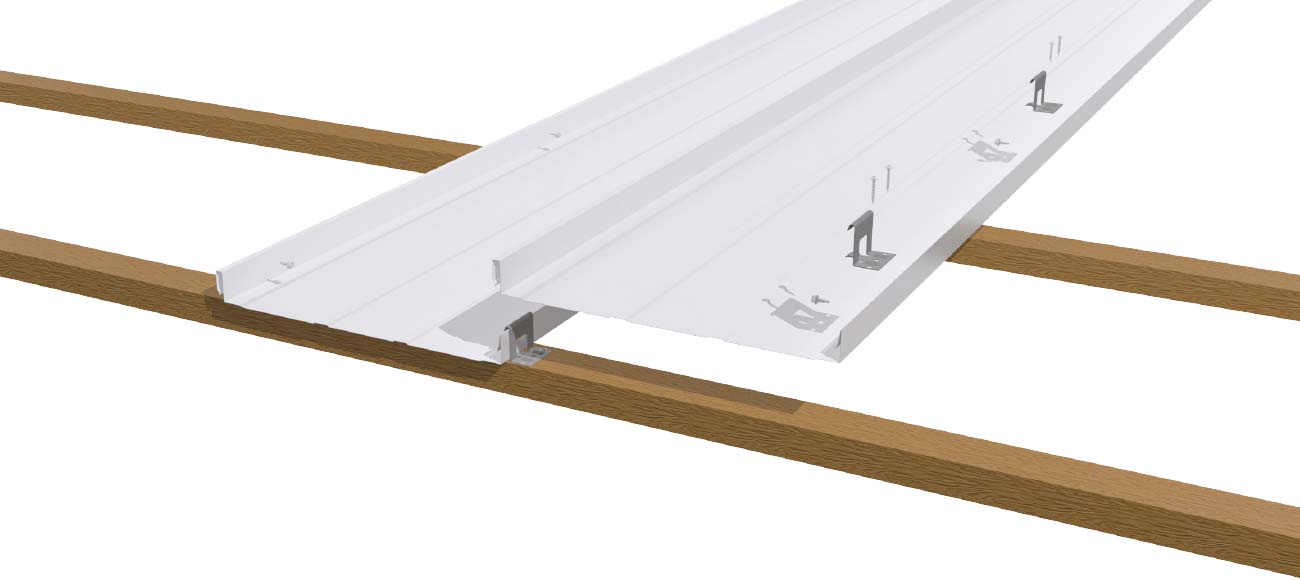 ---
Installation Details
Concealed Clip Fixing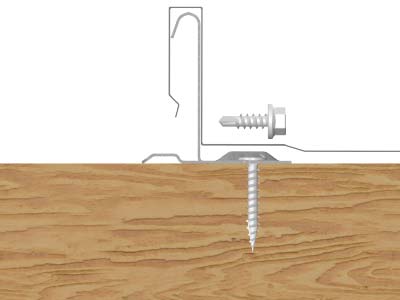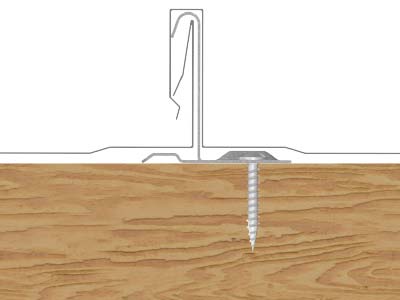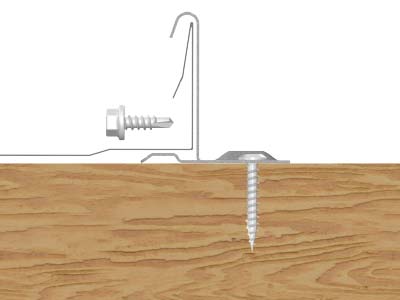 Fixing to Timber
Two 10 x 30mm wafer-head timber fixing screws (square drive recommended) per clip. Clips located at every sheet overlap and sheet edges at each timber support. Timber supports to be 70mm x 45mm SG8.
Walking on Hiland Tray
When walking on Hiland Tray roofing, walk over the purlins to avoid damage to the sheeting. Wear flat rubber soled shoes and walk flat footed in the pans only. Walking on end spans is restricted explicitly to over the end span purlins with no access allowed directly on end spans due to potential sheet damage.