has been added to your cart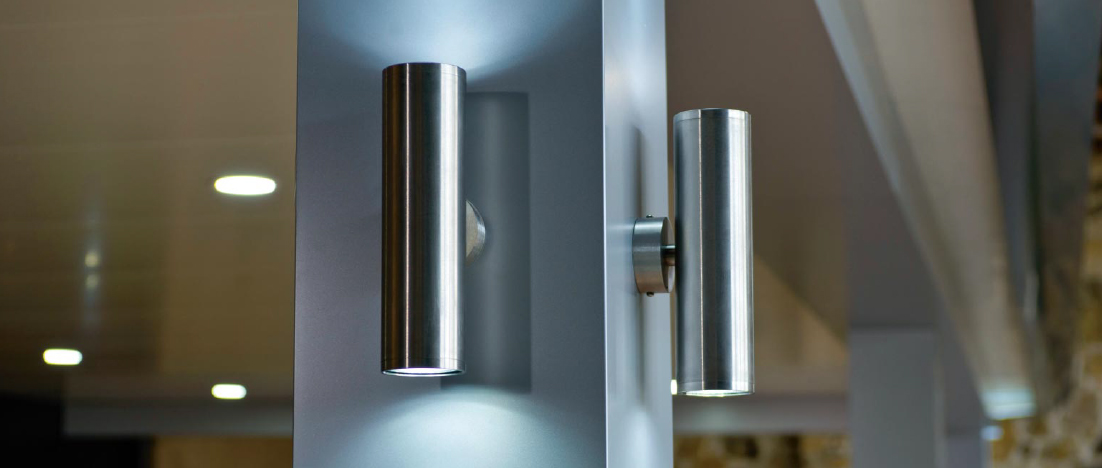 Three bright ideas for your outdoor lighting
Posted on: April 24, 2015
If you want an outdoor space that can be used at night as well as during the day, having the right lighting is going to be essential. With the days getting shorter, a well-lit garden area will help you to get the most from your outdoor spaces, no matter the time of day.
There is also a whole range of lighting solutions that can add value to your property's exterior - from motion-activated floodlights that will require an electrician to install to solar garden lamps that can just be inserted into the ground.
With lighting accounting for up to 15 per cent of your home's energy bills, according to the National Framework for Energy Efficiency, solar lamps can be an easy energy saver. It's also worth thinking about materials - homes near the sea will require sturdier lights to prevent possible corrosion from sea salt.
With such a dizzying array to choose from, it can be difficult to establish the right products for your property. To help, here are three bright ideas to get you started:
1) Think safety first
One of the biggest dangers to come from an unlit outdoor space is the lack of safety. Whether it's tripping over the kid's toys or accidently reversing the car into the fence, not having enough light on your property can be an accident waiting to happen.
The best solution here is to take a walk around your property and check out the areas that will need to be lit. Driveways, walkways and pool areas will all need to be well-lit.
A good option here can also be to install motion-sensing lighting in these areas. That way, you can be sure the areas will only be lit when they are needed.
2) Use lighting to highlight your home
Sure outdoor lighting needs to be practical, but that doesn't mean it can't be beautiful too. Think about the elements of your home that stand out - like a chimney or balcony - and then use your lighting to emphasise these.
Thinking creatively with your lighting can make sure you are highlighting the best parts of your outdoor space, creating eye-catching designs that also add value to your slice of the great outdoors. Remember that larger lights will also create bigger shadows, so you are better off choosing a number of smaller lights to get the right effect.
3) Where are people going to spend time outdoors?
Last, but certainly not least, you need to think about which outdoor spaces people are going to spend the most time in. If you have invested in a top-of-the-line barbecue, you'll want to make sure there is enough light around it so people can sit and talk well into the night. The same goes for outdoor cover like a verandah or pergola.
By mastering these three elements - safety, design and enjoyment - you will be well on the way to having an outdoor space that is well-lit and the envy of the neighbourhood.